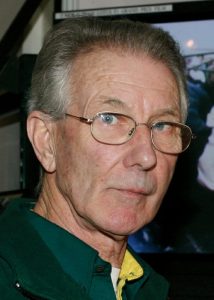 I started work with Lotus Components in 1960. I really wanted to join the Lotus Formula One team, but unless you were in the right place at the right time and talking to the right person, it was difficult. It was very curious in the way it worked, you could be passing the Lotus HQ in Cheshunt, bump into someone on the F1 team and ask, "Is there any work for the coming season?" If you spoke to the right person at the right time of year you'd possibly end up with a job, irrespective of your mechanical abilities or qualifications—it was very ad hoc. I joined Lotus Components thinking I could gravitate to the F1 team once they saw my abilities and potential, but it wasn't that easy! Although all the various Lotus companies were all under one umbrella, if you were any good at your job that particular company wouldn't want to let you go. So, I started work on the sequential gearboxes, which was about nine months of work, after which I thought I'd give it a try with the race team, otherwise I was considering moving on. I had the chance of working with the UDT race team, which had purchased a number of Lotus 18 and 19 racing cars for the new season, and another team, Camoradi. However, if I'd have joined them they would have jeopardized their chance of buying parts from Lotus because they had lured away a member of the Lotus staff. In other words I was trapped. Not wanting to stay on "the line" building customer Formula Juniors, or Renault gearboxes, I stood firm on my decision to leave. They were, however, sensible enough to let me move to another department, Lotus Developments, which built specialized gearboxes right from the casting to the finished item. It may surprise you to learn, that it would take about a week to complete one gearbox in those days, there was a lot of fitting and fettling required. At Lotus Developments I worked under Mike Costin, I couldn't have been under a better man. He was a racer and an excellent motivator and leader—with a sense of humor too! I also worked with the late Steve Sanville in the engine shop. He was a boffin, very sharp, and took great interest in your work. He would let you know exactly what he wanted and how you had to do it. So, within Lotus Developments I was able to stretch myself a little more, working on high-performance engines and gearboxes such as the very early Hewland, Colotti, ZF and one or two of the early Lotus boxes. I felt it was a good move working under some really good people. It also got me closer to Colin Chapman—he'd walk through the shop from time to time. I then got involved with building the prototype Lotus twin-cam engine. We tested it on a little Schenk dyno prior to running it in a Ford Anglia 105E we had brought in from Belgium. We had to use a foreign left-hand-drive car to accommodate the Weber carbs. If we'd used a right-hand-drive car the brake master cylinders would have been in the way. Eventually, in 1962, we took the engine in a Lotus 23 to the Nürburgring 1000K sportscar race to test it, and that was the start of my going to race circuits. I remember working one Saturday morning and having a conversation with Colin Chapman. He was in a good mood, and he thought a lot of those who worked out of normal working hours—they were putting the extra effort in. From that conversation I was gradually moved to the race team, rising to the heady heights of Chief Mechanic.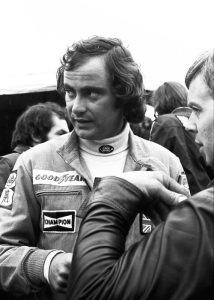 After a while with the Lotus F1 team, I moved to March, and then to Motor Racing Developments running Brabham cars under Bernie Ecclestone. I joined the team with Kerry Adams and Herbie Blash. Ron Tauranac ran the company. He was a pretty inflexible man with a completely different outlook on life than Colin Chapman. Bernie could be quite hands-on at times, but like everyone else he could have both good and bad moods. If it was the latter, it was best to keep your head down and concentrate on your work. I wouldn't say he was mechanically minded, but remember his racing career goes right back to the early days of 500-cc racing. He also bought the Connaught team and ran Stuart Lewis-Evans. It must not be forgotten, too, that Bernie was Jochen Rindt's manager, so he had a connection with Lotus through him. Jochen was tragically killed at Monza, I don't want to dwell on that point, but it was during the days when you went to a motor race and hoped you came back with a full complement of both drivers and mechanics. I spent a time working with them before rejoining Lotus. I didn't fall out with Bernie Ecclestone, I just didn't want to move to the new premises he'd earmarked to move to in Surrey. It all came about by a series of coincidences. At one of the Grands Prix in 1976, I think it was Monte Carlo, I was working on the flat-12 Alfa-engined Brabham BT45. Chapman sent one of his lads to ask if I'd come and explain something about their gearbox as he had a problem with it. There was no problem between the teams and there was more of a sense of camaraderie in those days. I spoke to Chapman and he asked if he could watch me fix it. So, I showed him how to fix it and he was very thankful, we wished each other good luck for the race and I returned to the Brabham pit garage. About a week later, Lotus team manager Peter Warr was on the telephone to me asking if I'd consider rejoining the team. I agreed to meet to discuss the possibility of moving back, but told them I'd see the season out with Brabham, I wasn't one of those who'd jump ship mid-season. I didn't think it fair on the team; once I'd committed to a team I was there for the season, and I wasn't about to let anyone down. Whenever I joined a team, I'd shake hands and tell them I was onboard for the whole season, come what may. Lotus, in those days was quite a hard team to work for. They pushed the barriers far more than any other team, and you worked really hard and long hours for your money—it was total commitment. We would average a 60-hour week for most weeks of the year at Lotus. The last Grand Prix of the 1976 season was at Fuji, in Japan. Mario Andretti won the race in a Lotus 77. He couldn't help but talk to me about it after the race, saying, "There you are Bob, we've won a Grand Prix to give you a good start for the next season!"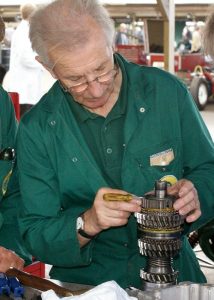 Back at Lotus, I worked on the Lotus 78 with Mario and Gunnar Nilsson as drivers. At Brabham, we had been working on the Boxer engine for extra power and performance, meanwhile, at the Lotus "think tank" they were looking at something quite different—undercar aerodynamics, or "ground effects." The idea was to force air under the car, keeping it in via a side skirt and exiting through a venturi system. The basic idea was to suck the car to the ground, allowing it to travel faster for longer, especially through the corners. The first technology with the skirts was to fix bristles to the sidepods of the car that rubbed along the ground. That was flawed in that the bristles wore away. It was replaced by bristles that included a plastic membrane strip, but again it wore away. Finally, we fixed ceramic strips which rubbed along the track – that was the final answer, it could last a whole Grand Prix distance. With this extra grip and speed it made life quite difficult for the driver, and some parts of the car had to be stiffened to take the extra load. So, my return to Lotus was quite a pioneering time. Colin was good at explaining what they were trying to achieve with this new technology, for which we were the leaders in the field. After every test or practice sessions we'd have a detailed debrief to see where we were going—chaired in the main by Colin.   Mario was the more technical driver, and Colin would let him have his say—they respected each other. Gunnar was a great driver and got on with Mario very well. Unfortunately, he succumbed to cancer. It was hard to lose a character like him, he was a former submariner. I remember a situation in the paddock in Sweden, one of our mechanics was smoking in the pit lane as we walked into work at Anderstorp. One of the marshals came up to the mechanic and said, "Put that cigarette out!" The mechanic refused, so the marshal knocked it out of his mouth, and the mechanic hit the marshal.  Both men had to go to the Clerk of the Course, I was summoned too. Gunnar came with us to act as translator. The Clerk of the Course asked Gunnar what he would have done in the same situation as the mechanic, Gunnar said, "I'd have hit the marshal too!" So, that was the end of it.
His replacement for the 1978 season was Ronnie Peterson. Ronnie was a man who'd see how fast his teammate went and then go out and try and go faster still. The Lotus 79 became the natural progression of the Lotus 78 with improved undercar aerodynamics.  Ronnie was the first driver to test the car just prior to the Zolder race. As the test went so well Mario decided he'd run it in the Grand Prix. Colin Chapman told me if the car won first time out he'd pay us a £500 bonus to share among the men, Mario agreed to match that. When he won we were all very happy with the extra cash.  It was a very successful season too, as we won the 1978 World Championship.
Monza was a dark race, when we lost Ronnie, so it was a bittersweet. Jean-Pierre Jarier stepped in for the last few races of the season; he was a very quick driver. Unfortunately, he didn't want to shunt the car and retired from the Canadian GP, from a very good position, saying the brakes weren't working properly. After the race Mario said to him, "I've driven all season with poor rear brakes!" It was a problem we'd suffered all season and was to do with a design fault with the calipers. While suffering these problems, I don't think the drivers complained as much as they should have as they were consistently finishing 1–2. The next season, the Lotus 80 was a "step too far" for us. When you start to go backward it takes a great effort to get in front again—but that's motor racing.
Looking back, I wanted to be a racing mechanic because of the excitement, the technical challenge, and the travelling. Of course, it was very hard work, but we had fun—yes, we had great fun too!
by Mike Jiggle