If ever a race meeting at Kyalami captured the essence of the circuit's most memorable races, the Classic Car Africa Kyalami 9-hour Revival managed that and then some. Everyone who was at Kyalami on Saturday November 17, left thrilled by a stunning day's classic racing to commemorate those legendary races of the '50s, '60s, '70s and '80s.
The 9-hour revival brought a magic atmosphere to Kyalami, where a pit area crowded with over 100 legendary racecars, excited competitors and thrilled classic racing fans prepared for a trio of racing classes commemorating the halcyon days of those original 9-hour races in three heats apiece over nine gruelling hours.
Racing started with a classic Le Mans-type start in the first heat of the Pre-1966 Grand Central Trophy and by the end of the evening one man's long-held 9-hour dream had come true. Former Daytona 24-hour winner and ex-SA Drivers Champion Tony Marin was ecstatic to lift the original Rand Daily Mail Kyalami Trophy on Saturday night.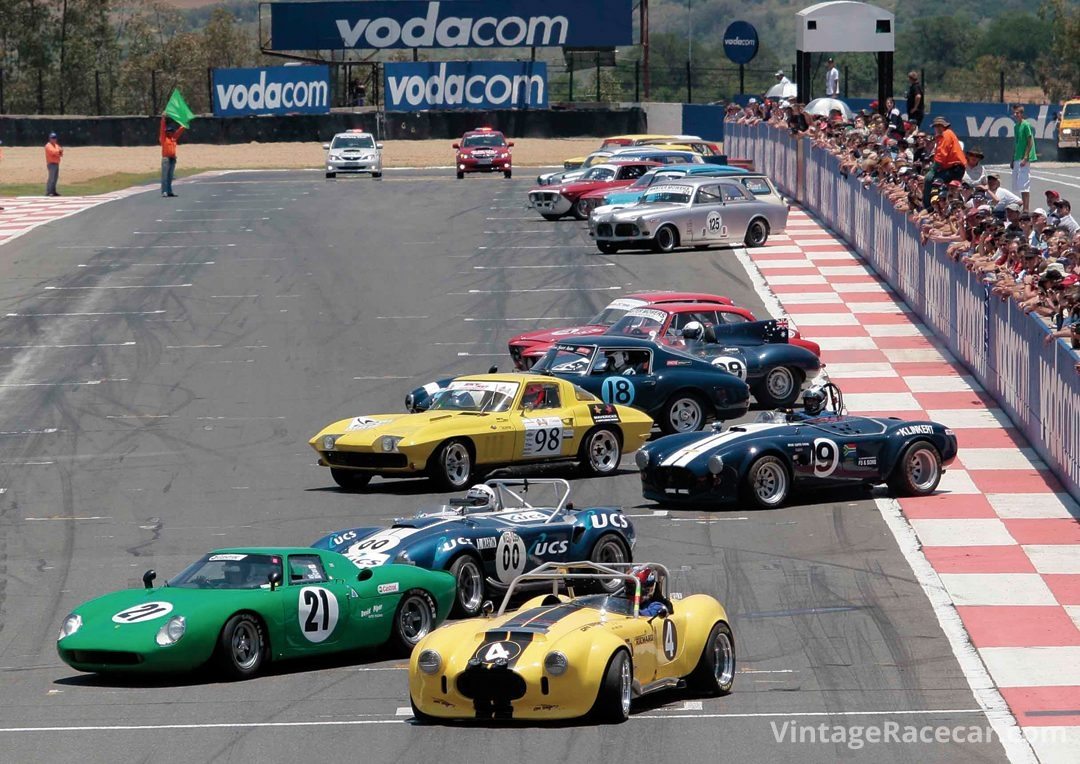 "I can't remember how many times I tried to win this one back in the day," Marin admitted on accepting the honor. "It's a dream come true!" Marin and teammate Ressel Westuzen's Backdraft Cobra had started from 3rd on the thrilling Le Mans start of the opening 45-minute heat behind Richard Ransome's similar car and David Piper and Mario Casoni driving the very Ferrari 250 LM that Piper had won the 1964 Kyalami 9-hour in.
The biggest field of the day ensured the most action at the Classic Car Africa Kyalami 9-hour Revival and it was Pretoria attorney Andre Bezuidenhout, in his Porsche 911 RSR who best survived a fraught day's action in the Pre-'77 9-hour Trophy.
A 44-car grid truly representative of its era formed up behind the pace car for the rolling start of the first heat with the Peter Bailey/Rui Campos Porsche 917 ahead of Mike Nel and Colin Frost's stunning Ford GT40s.
The Porsche 917 led initially from Nel's Ford GT40, a trio of Porsche 911s that included Bezuidenhout and a pair of Camaros, but after 15 minutes, the order had changed to Bezeidenhout leading Greve, Hepburn and Pienaar. But by the end of the final nighttime race, it was Bezuidenhout who emerged the overall winner.