The Inaugural Audrain's Newport Concours & Motor Week 2019, a four-day car extravaganza hosted by Newport, Rhode Island's  Audrain Automobile Museum is set to be the East Coast's first true motor week.  The event, set for October 3 -6, 2019, will be a celebration of all-things automotive, luxury, sport and history. The chairman of this year's Audrain's Newport Concours & Motor Week 2019 is entertainment super star and automotive enthusiast Jay Leno, while the Concours d'Elegance Chairman for 2019 is  automotive expert, Donald Osborne.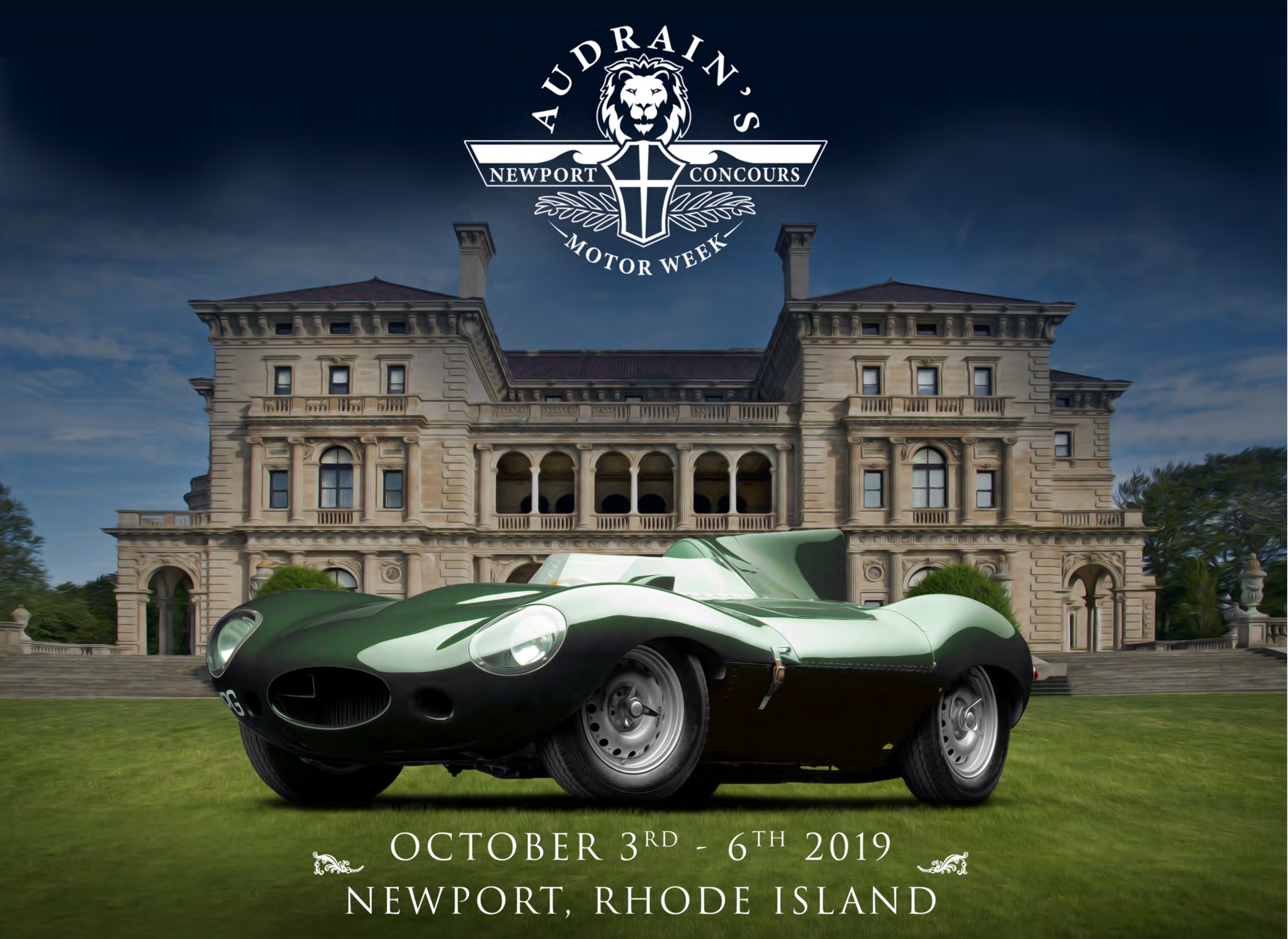 Featuring a world-class collection of over a billion dollars-worth of vintage and modern cars, the event offers ticket holders unparalleled access to some of the rarest automobiles in existence, including 12 vehicles on loan from General Motors' Heritage Division, from a '38 Buick Y-Job to a '54 Corsair Concept to a 2003 Cadillac Sixteen.  VIP ticketholders will get a closer look at Koenigsegg's newest hypercar, the Jesko, a Bugatti Chiron Sport Glass Roof and a Porsche 356 Outlaw, customized by Rod Emory of Emory Motorsports.  On Sunday, the Concours d'Elegance on will also feature a first-ever 30 Under 30 category to give enthusiasts age 30 years and younger the opportunity to showcase cars that have been built with $30,000 or less.  Jay Leno and other car experts will serve as the judges.
Event sponsors Aston Martin, Bugatti, Koenigsegg, Richard Mille and Porsche, among others, will also be on site throughout the 4-day celebration.
Vehicles participating in the Oct. 6 Concours d'Elegance will also have the opportunity to participate in the Tour d'Elegance.  The Claiborne Pell Newport Bridge, which is celebrating its 50th anniversary in 2019 will be an integral part of the celebration.  The Tour will start on the west end of the Pell Bridge and feature a staged participant photo on the bridge with a vintage aircraft fly-over.  The Tour d'Elegance will then make its way along the scenic and historic Ocean Drive, making a stop for coffee and photos at Ft. Adams and conclude with a display of the participating cars on Bellevue Avenue.
Fine automobiles may be the focus, but Audrain's Newport Concours and Motor Week will have it all.  From fine dining pop-ups and exhibitions to shopping, tennis, golf and sailing to exclusive parties hosted in the Gatsby-esque mansions that populate America's original luxury capital.   Audrain's Newport Concours and Motor Week will be held October 3rd – 6th 2019 and tickets are on sale now HERE.  For more information visit https://www.audrainconcours.com.