Ford Motor Company developed the Ford GT to commemorate their 100th anniversary. The GT40 Concept they unveiled at the 2002 North American International Auto Show, debuted with a look and prestige that honors the company's legendary 24-Hours-of-Le-Mans-winning GT40 race car in the 1960s. By the end of 2004, production on the Ford GT started.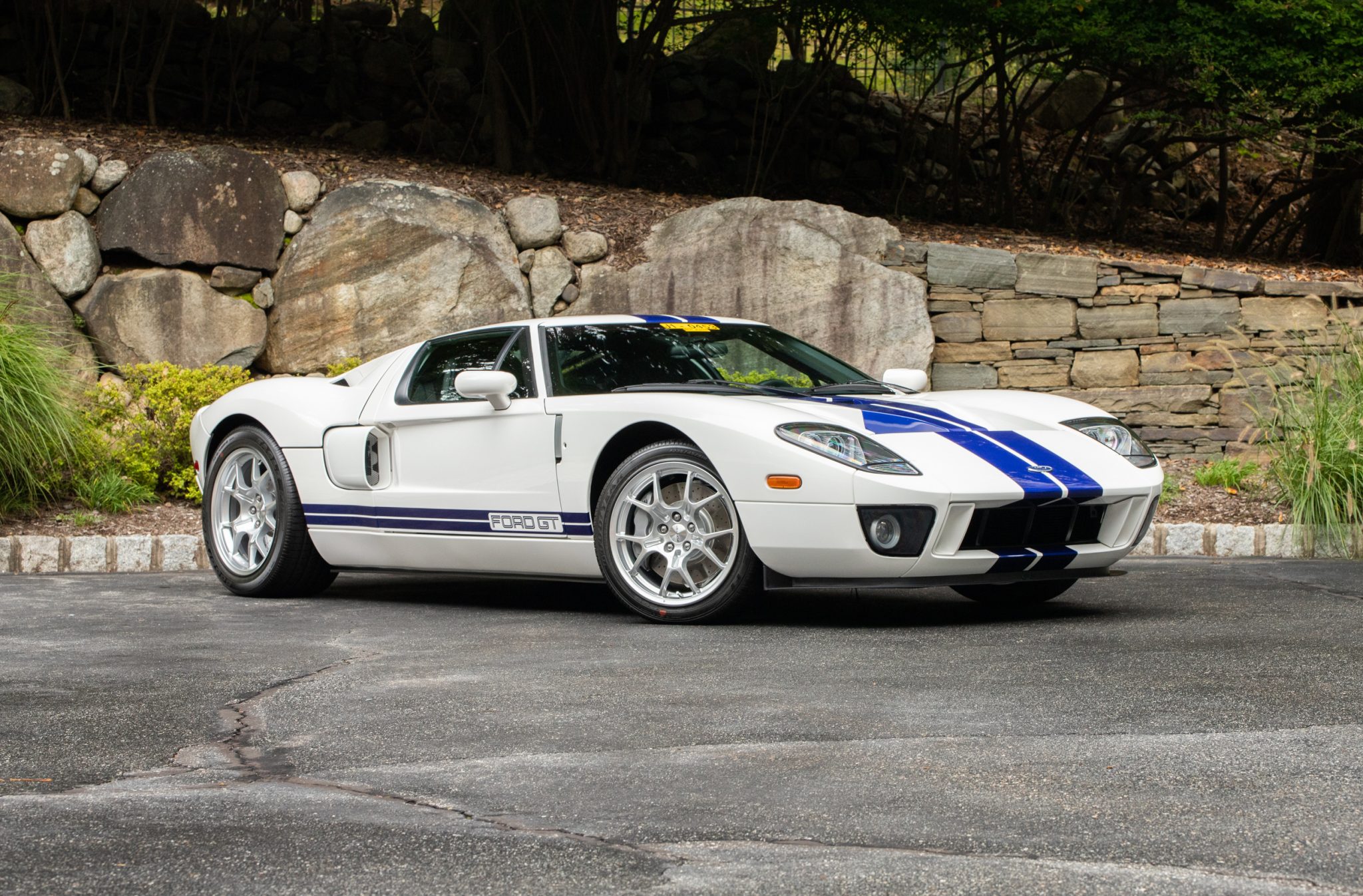 Ford Motor Company had a tough task of creating a proven successor to the highly praised GT40. The Ford GT supercar's design instantly stirs up images of the glorious Ford GT race cars from the 1960s. Yet a new presentation features all-new dimensions and a contemporary, striking interior – as well as epic engineering stories of how high-tech methods helped preserve a classic for.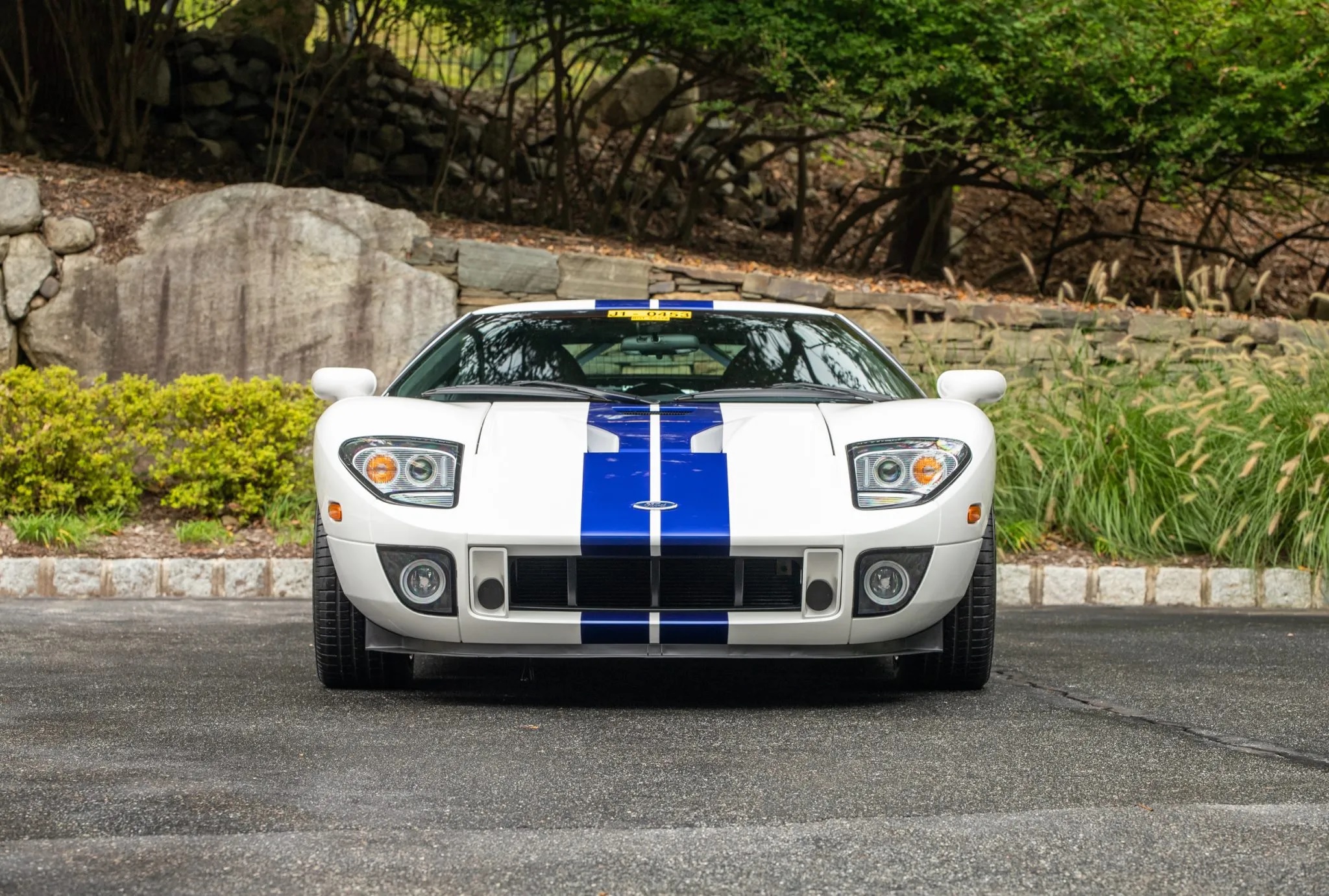 Now available on Bring A Trailer is a 2006 Ford GT finished in Centennial White over Ebony leather, with just 607 miles on the odometer. One of the 2,011 examples built for the model year, this Ford GT features forged aluminum BBS wheels, Brembo brakes, HID headlights, a front splitter, a rear diffuser, painted blue stripes, air conditioning, and a McIntosh CD stereo system.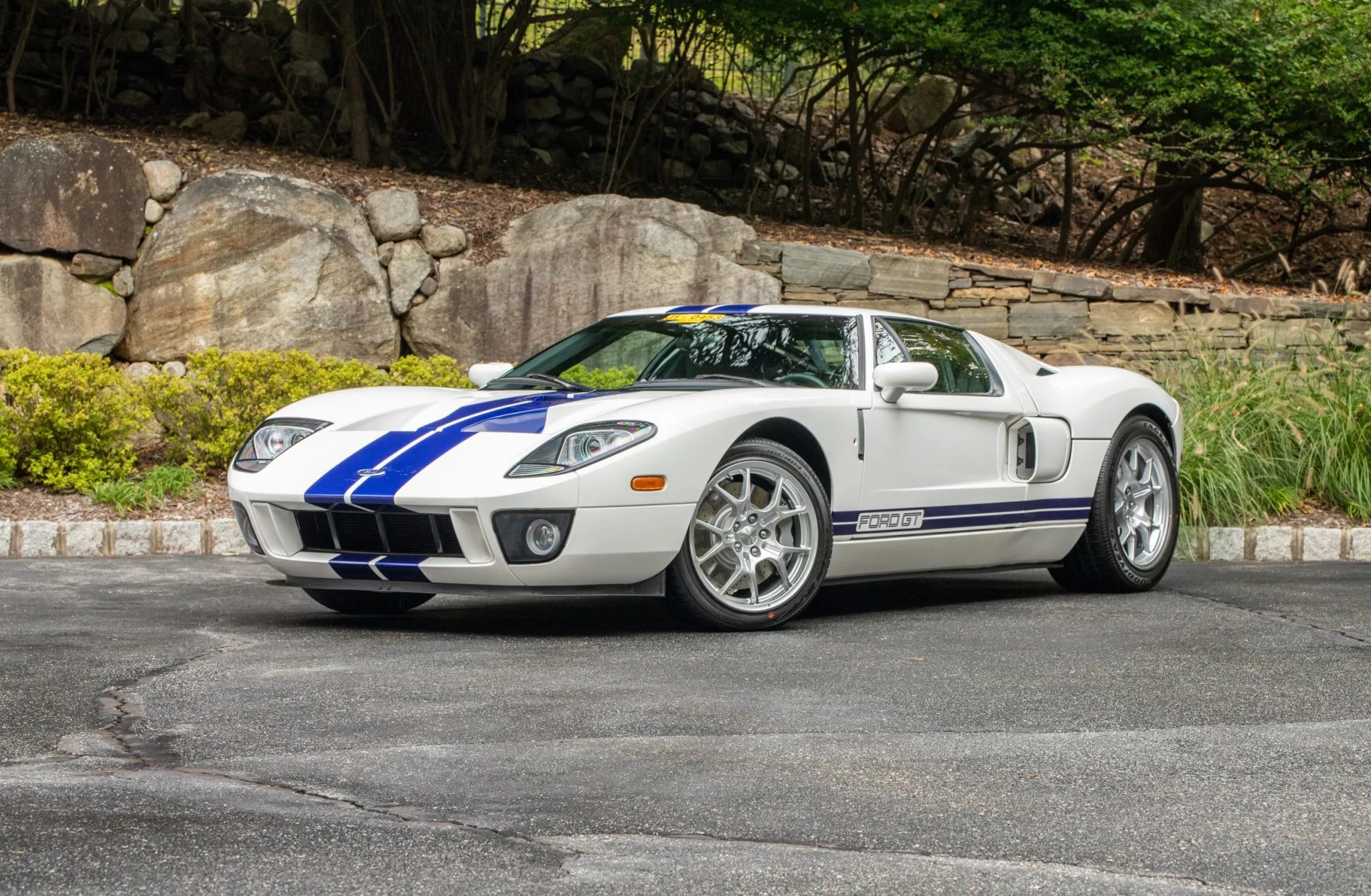 Power comes from an an all-aluminum, 5.4-liter, V-8 engine equipped with a Lysholm twin-screw supercharger. Generating an impressive 550 horsepower and 500 pound-feet of torque, the power is directed to the rear wheels through a Ricardo six-speed manual transaxle and a helical limited-slip differential. With a 0-60 acceleration of just 3.3 seconds and a top speed of 205 mph, the Ford GT positions itself alongside the Porsche Carrera GT and the Mercedes-McLaren SLR.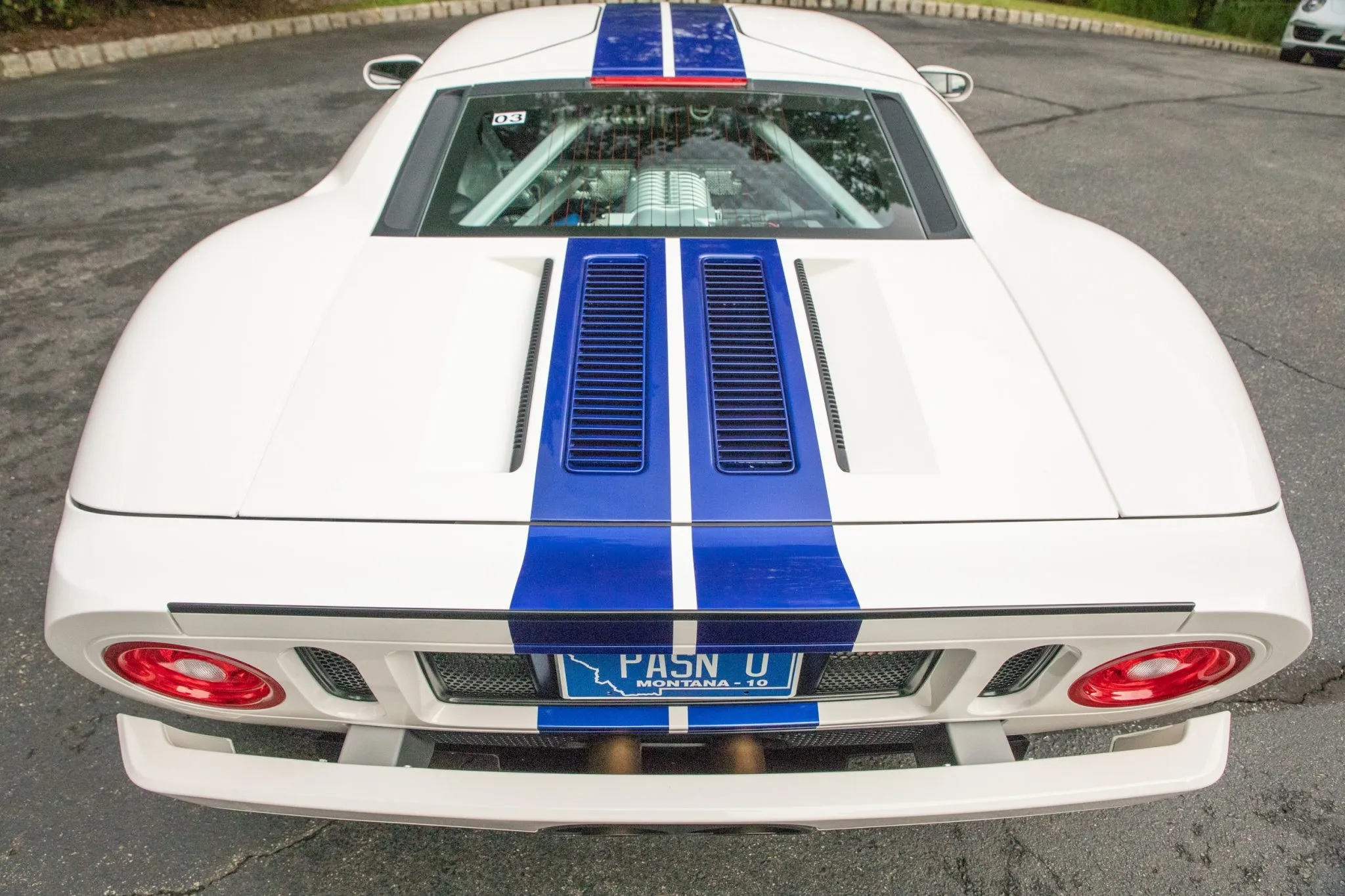 The 2004-2006 Ford GTs beautifully capture the history and drama of the original racecars without the challenges, overheating cockpit, and substantial expense associated with acquiring one. While these Ford GTs remain costly, they stand as a compelling and aesthetically pleasing piece of history compared to many other sports cars available today, making this 2006 Ford GT a notable example.
Source: Bring A Trailer