On the eve of the Finali Mondiali, which takes place at the Mugello Circuit between October 24 and 30, Ferrari will present the 296 Challenge, the ninth model in the history of the Ferrari Challenge Trofeo Pirelli. Along with its debut in the Europe and North America series in the 2024 season, the 296 Challenge introduces many new features, especially when compared to the older Ferrari 488 Challenge Evo.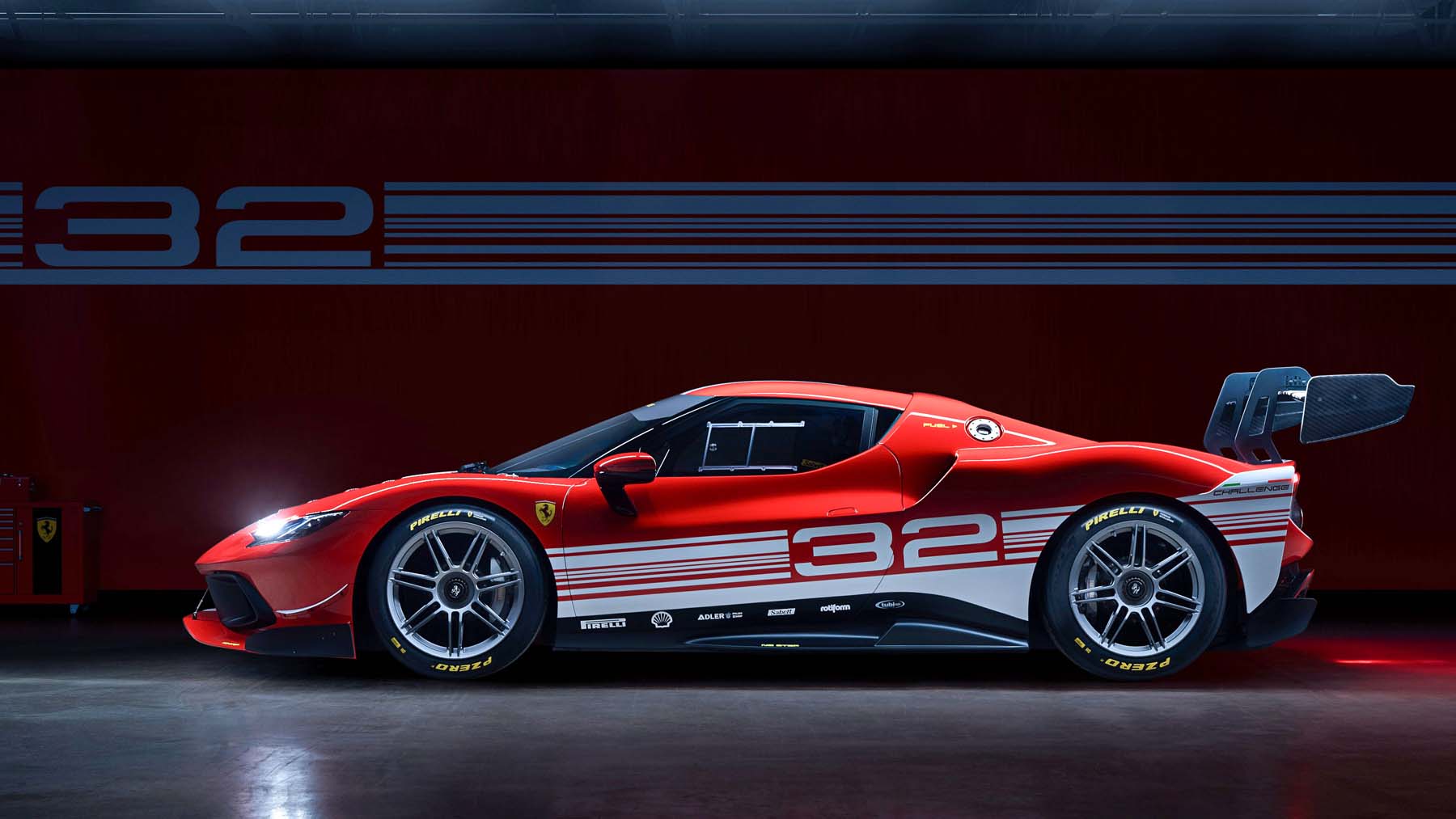 Track optimization
The new 296 Challenge embodies an innovative new philosophy that has seen far-reaching work carried out on the road car to optimize its specifications for track use. Both in terms of performance and lap consistency throughout a race, the 296 Challenge rewrites the parameters of the Prancing Horse single-make series, offering solutions that closely mirror the specifications of the 296 GT3, which made its debut this season.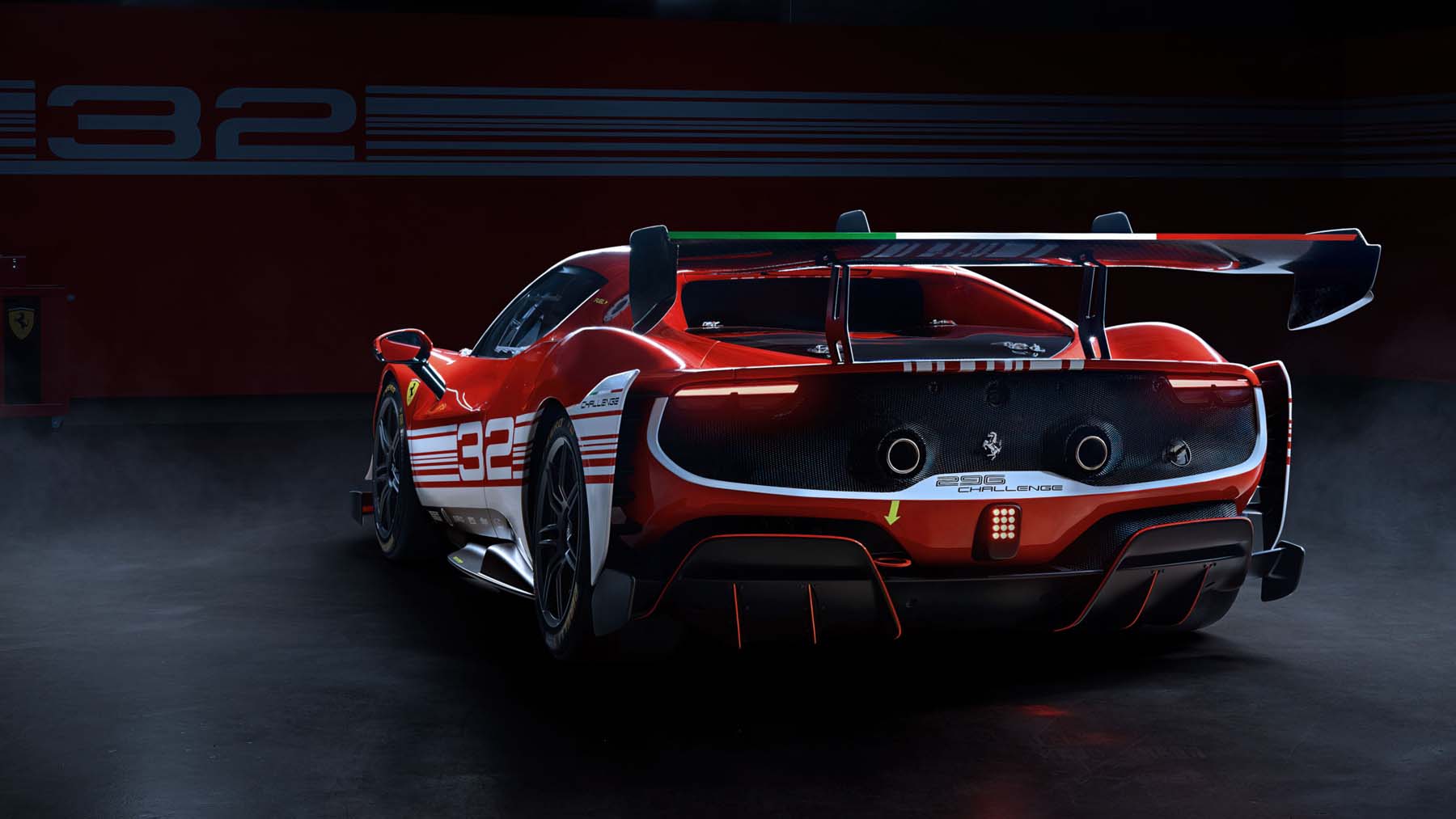 120-degree V6
Derived from the 296 GTB, the 296 Challenge ushers in substantial modifications on the power unit, aero, and vehicle dynamics fronts, all aimed at guaranteeing maximum performance on the track. It is the first car in the history of the championship to be powered by a 120-degree V6: the new model sports the 2992cc twin-turbo engine without the hybrid component, a choice also made for the 296 GT3. The engine unleashes 700 cv with a maximum torque of 740 Nm, with the result that the 296 Challenge sets a new power record for the segment with 234 cv/l.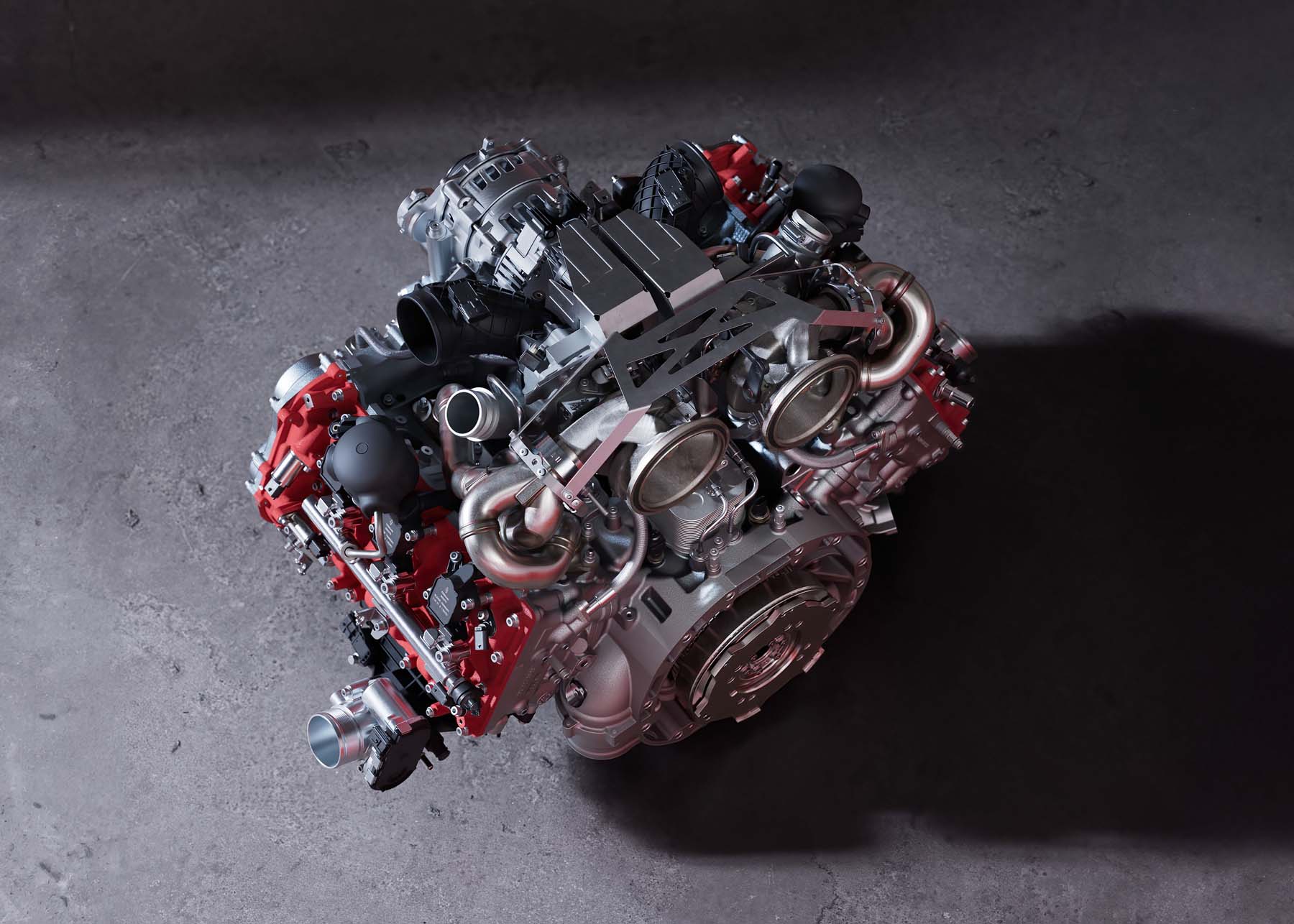 Other upgrades
The 296 Challenge's aero package delivers downforce figures unprecedented in the single-make series' history, ensuring maximum efficiency in all conditions. In fact, the 296 Challenge generates more than 870 kg of downforce at 250 km/h with the spoiler at its maximum angle of attack. The car sees the debut of ABS EVO Track, a specific adaptation of the innovative system introduced for the first time on the 296 GTB. With the addition of new CCM-R PLUS brake discs, both braking performance and consistency are improved. New, specifically developed Pirelli 19" tires have also made a substantial contribution to the car's handling and performance.
Recent Ferrari Challenge Highlights