The 1948 Ferrari 166 MM is the definitive 1950s sports car configuration, with its smooth envelope, long flowing hood and short tail. Named for the Mille Miglia race, it was created by Carrozzeria Touring in Milan, and compared to the 125S, from which it was developed, the Barchetta ("little boat") is a masterpiece of simple style.
Ferrari expert and 166 MM owner David Seielstad has called it "the first beautiful Ferrari and fundamental to the brand's success," and he continues, "its styling was unlike anything before and has influenced the design of vehicles from the AC Bristol to the latest Ferrari California."
The 166 propelled Ferrari to the top of the sports car wish list. As Dean Batchelor wrote in Automobile magazine, "the real heart of the Ferrari mystique has always been that blurry distinction between racer and road car – the 166 MM was the model that started the magic."
The 166 won its MM nametag from Ferrari's first win in the 1948 Mille Miglia in the hands of Clemente Biondetti, who repeated the feat in 1949. And heaping coals on the "win on Sunday, sell on Monday" theory was Luigi Chinetti's stirring victory in the 1949 Le Mans 24-hour endurance race, which was almost a solo achievement, since he drove 23.5 hours himself.
In all, 25 Barchettas were built by Touring, and the car on offer is number 10. Its history is extremely interesting – not to mention nail-biting at times – just like the race for which it was named. Its survival can be attributed to determination and luck. The story is also remarkably well documented, and numerous period photos and documents accompany the car.
"Its styling was unlike anything before and has influenced the design of vehicles from the AC Bristol to the latest Ferrari California."
With matching numbers, 0024 M is unusual in that it combines both the "Lusso" creature comforts with the competition package. The engine, 0022 M, which is original to this car, was fitted with three Weber 32-mm DCF carburetors, instead of the street version's single Zenith, and "MM" pistons, which raised the compression ratio from 8:1 to 10:1. Gauges included a large tachometer, fuel pressure gauge, oil pressure gauge and oil and water temperature gauges. No odometer was fitted, as the car was intended primarily for competition. Estimated horsepower was 140, with 0-100 mph coming up in 27 seconds.
Records indicate that 0024 M was fitted with Houdaille lever shocks, which it still has, a riveted 100-liter competition fuel tank with central filler and twin exhausts with minimal resonators. The five-speed gearbox was for competition, with no synchronizers. First, second and third gears were "short" for good acceleration, while fourth and fifth gears were "tall" for better top speed. A short final drive gear of 4.88 was specified, although this would be revised to 4.01 for the 1951 Mille Miglia.
0024 M was commissioned as the 1949 Paris Motor Show car and finished in Argentine racing colors – two tones of bright blue with yellow sides. The buyer of record was the Automobile Club of Argentina, and while rumors persist that it was intended as a gift to Eva Perón, it seems more likely that race driver Carlos Menditeguy was hoping to curry favor with the Peronistas and avoid the country's ruinous import duties.
In any case, Menditeguy was quite clear about why he wanted 0024 M in Argentina, and he entered the January 15th, 1950 Mar del Plata open road race. Menditeguy entered as #14, and there are numerous photos before, during and after the race, which he won easily. Unfortunately, this success softened no official hearts; the temporary importation papers were not made permanent, and 0024 M was shipped back to Italy in June 1950.
The next owner bought 0024 M on November 6, 1950. He was Luigi Francesco Zaccaria Terravazzi of Nerviano, Italy, and he paid 6.2M lira for the car. It was registered in Milan as MI 158426, and Terravazzi entered it in the 18th Mille Miglia on April 28, 1951. He co-drove with Aprile Palmer taking the wheel, and the car carried #344, which it bears today. The two finished 94th overall but 8th in class, which was respectable, and there are a number of photos of the car at the race.
Terravazzi sold 0024 M to Palmer shortly afterwards on May 14, 1951, and Palmer registered it on Novaro plates as NO 24870. Palmer campaigned the car only once more, at the 16th running of the Susa-Moncensio hillclimb on July 21, 1951. Carrying #90, he finished 11th overall, and this would seem to be the last time the car was raced. Palmer kept 0024 M for a year and then sold it on September 23, 1952 to Paolo Berio of Imperia, on the coast near San Remo. He registered 0024 M as IM 10193.
Berio arranged to have the car re-bodied as a Berlinetta by Carrozzeria Vignale, which fitted an aluminum coupe body similar to 0128/EX, with slotted taillights. Berio didn't keep the car long, selling it on September 4, 1954 to Francisco Rizzoli in Turin, who paid 1.2M lira and registered it as TO 168833. Rizzoli handed off 0024 M only six months later to Ermani Garbuccio, also in Turin. Then Garbuccio died suddenly on July 6, leaving his children to inherit the car on March 14, 1956. They promptly sold it on April 17 to American Theodore Pala for a mere 200,000 lire! At this point, 0024 M was painted tri-tone white over blue over grey.
Ted Pala used it as a chase car to follow the 1956 Mille Miglia, then shipped the car uncrated to Los Angeles on the SS President Jackson for only $239.80. Pala registered the car in California as LGJ 694 and repainted the white portion of the body bright red.
Pala began to have mechanical problems with 0024 M and removed the drive train, selling the rest of the car to Donald Oreck of Los Angeles in 1958 for $2,500. Oreck hired future Scarab lead mechanic Warren Olson to fit a Corvette 283-cubic inch V-8, gearbox and rear axle, and on completion, the car was written up by Wayne Thoms in Motor Trend's July 1959 issue.
Oreck sold the car in 1960 to Joseph Spencer, whose noteworthy contribution to 0024 M's history was to get a parking ticket on September 3, 1961. He ignored it and a warrant for his arrest was issued in early 1962, by which time he had sold the car to Armand La Rue, who re-registered it as GWH 771, and it slipped below the radar. An original letter (included in 0024 M's document file) from the Chief of Police of Beverly Hills was sent to La Rue asking for his assistance in locating the scofflaw Spencer! La Rue kept 0024 M until 1966 when he sold it to Peter Negri, who would own it until 1974.
Meanwhile, Pala still had 0024 M's original engine and drivetrain, which he sold to Tasso Haritos of Hackensack, New Jersey on March 27, 1962. Tasso rebuilt the engine and installed it in his Siata special, but 0024 M's engine was now 3,000 miles away from the car.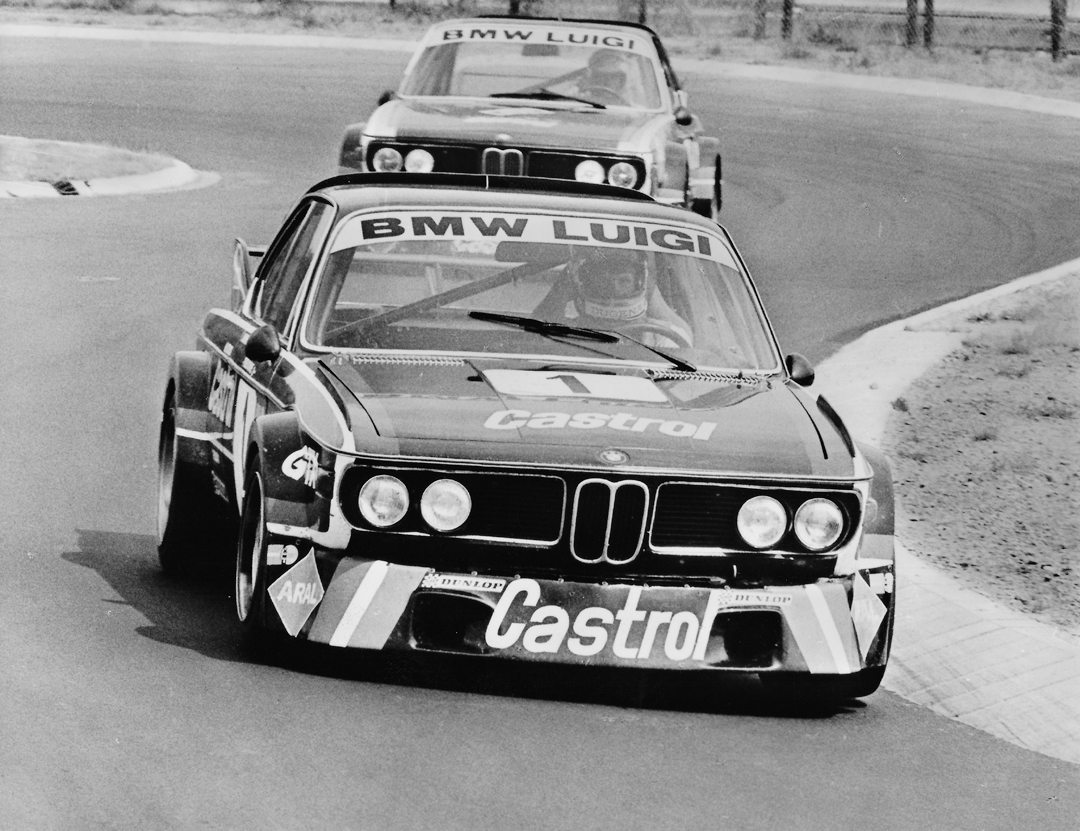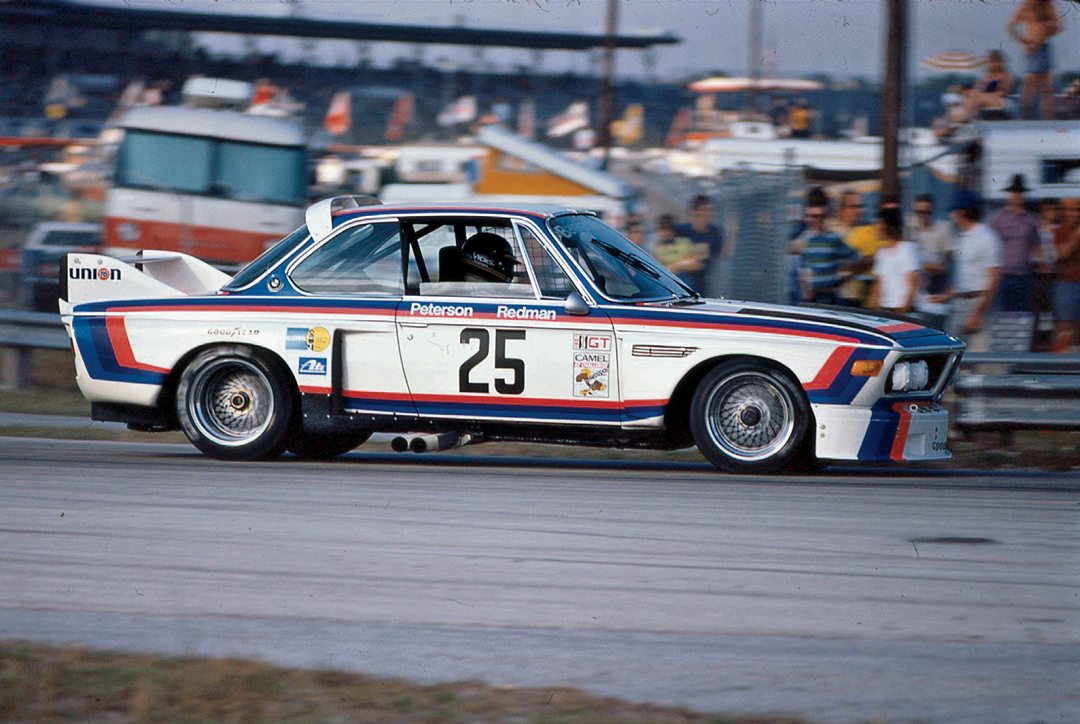 This situation would continue until October 3, 1974, when Negri sold 0024 M to Ferrari dealer and historian Stanley Nowak in Mount Vernon, New York. Nowak beavered away at the car's history, contacting earlier owners, consulting with Briggs Cunningham and Wayne Thoms. He turned up photographs, correspondence and documents, then sold the car to Gary Schonwald for $4,000 in December 1974. Nowak wasn't finished either. He tracked down Tasso Haritos, who still had the remains of his old Siata special, and bought it from him for $2,300, including original parts and the original 32 DCF carburetors and short block. Schonwald then purchased (via Nowak) the original engine 0022 M from John Mead in New Jersey.
The whole project was delivered to Chris Leydon Restorations of Lahaska, Pennsylvania, where the Vignale Berlinetta body was removed and subsequently sold to UK dealer John Baker. At the time, Leydon had another 166 MM Barchetta in the shop and had only three days to complete a template and body buck for 0024 M, as the other car had been sold and was going to Switzerland. Meanwhile, Schonwald continued to collect information for the next 10 years, and his comprehensive files accompany the car.
Keith Duly of Bethlehem, Connecticut bought 0024 M and its original engine in 1986 as part trade for an Alfa Romeo P3 and commenced a five-year restoration armed with enough information on 0024 M to get it absolutely right. He commissioned its restoration from Neil Twyman of Potter's Bar in England. Twyman in turn sent out the engine, gearbox and rear axle work to be done by noted craftsman Jim Stokes of Idsworth, UK, while the new Barchetta body was expertly handcrafted by legendary panel-beater Bob Ford.
The restoration of 0024 M was completed in late 1989, and on January 16, 1990, the car was sold to Don Young of Santa Barbara. In 1995, it was advertised in the Ferrari Market Letter and bought by prominent Japanese collector Yoshiho Matsuda, who shipped it to Tokyo. In 1996, it was featured in the Japanese Scuderia magazine and was on the cover of Prancing Horse two years later. Matsuda sold 0024 M to Yoshijuki Hayashi of Tokyo in 2006, and it returned to the US in March of 2008, sold to Robert Harris of Logan, Utah.
As romances go, 0024 M would seem to have the whole package: noble birth, exciting youth, middle age and a rebirth in the hands of experts. Ferrari 166 MMs are among the most desirable Ferraris on the market, not only for their rarity but also their tremendous event potential. As offered, 0024 M would be an exciting entry at any vintage event in the world, not the least of which is the Mille Miglia Storica – an event in which this car participated, in period! Beautifully restored and complete with its original engine, this is a Ferrari worthy of the connoisseur's close attention.
---
This particular 1949 Ferrari 166 MM Barchetta, chassis number 0024 M, sold for $1,870,000 at the RM Auctions Automobiles of Arizona auction, held January 20-21, 2011 at the Arizona Biltmore Resort in Phoenix, Arizona. Auction Editor Rick Carey reported on 0024 M:
Lot # 285 1949 Ferrari 166 MM Barchetta, Body by after Touring; S/N 0024M; Engine # 0022M; Red/Brown leather; Estimate $1,900,000 – $2,400,000; Competition restoration, 2- condition; Hammered Sold at $1,700,000 plus commission of 10.00%; Final Price $1,870,000 — RHD. Good paint and interior. Silver painted wire wheels. Chassis not as fresh as the body and upholstery. Displayed at the Paris Show in 1949 in Argentine colors, then won the 1950 Mar del Plata road race driven by Carlos Menditeguy. Then driven by Luigi Terravazzi with Aprile Palmer in the 1951 Mille Miglia finishing 8th in class. Later rebodied as a Vignale berlinetta and Chevy V-8 powered in the U.S. still later (installed by Warren Olsen). Finally restored with its original engine and a repro body by Bob Ford for Keith Duly. In Japan from 1995-2008, and that's only the Reader's Digest version.
Whew! No Reserve. Hardly pure, but enough so its Mille Miglia history and correct-style coachwork will be a compelling argument for participation in MM-style events and just about anywhere else the new owner wants it to take him or her. With its original 3-Weber engine and 5-speed gearbox its performance should be up to the task. Among early Ferraris this is something of a find, and a serious value to its new owner as well as appropriately price for the seller. A lot of participation options for the money, as well as charismatic Touring barchetta design as eye-candy.
[Source: RM Auctions; Rick Carey; photo credit: color, Hugh Hamilton; b/w, Whitefly]