In 1994, at the young age of 22, Christian von Koenigsegg established his own supercar company with a grand vision of creating the greatest supercar in history. Working with a small team, they spent the next three years developing a prototype that pushed the boundaries of automotive engineering, featuring a groundbreaking carbon fiber tub and pioneering technologies.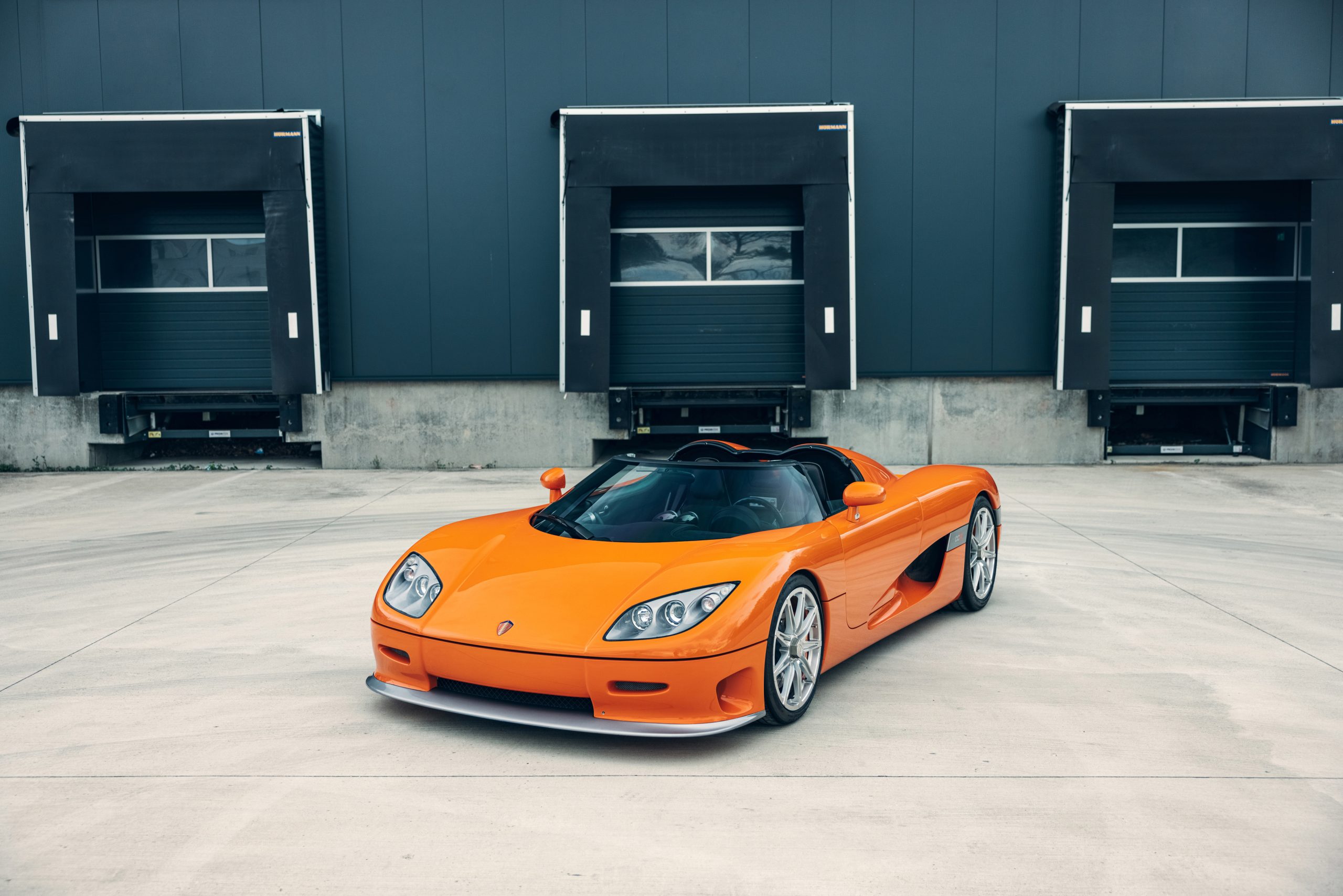 Named the Koenigsegg CC (Competition Coupé), the prototype made its public debut at the Cannes Film Festival in 1997, garnering an overwhelming response from both the public and the press. Fueled by the positive reception, Christian was determined to turn his vision into reality and focused on transitioning to production.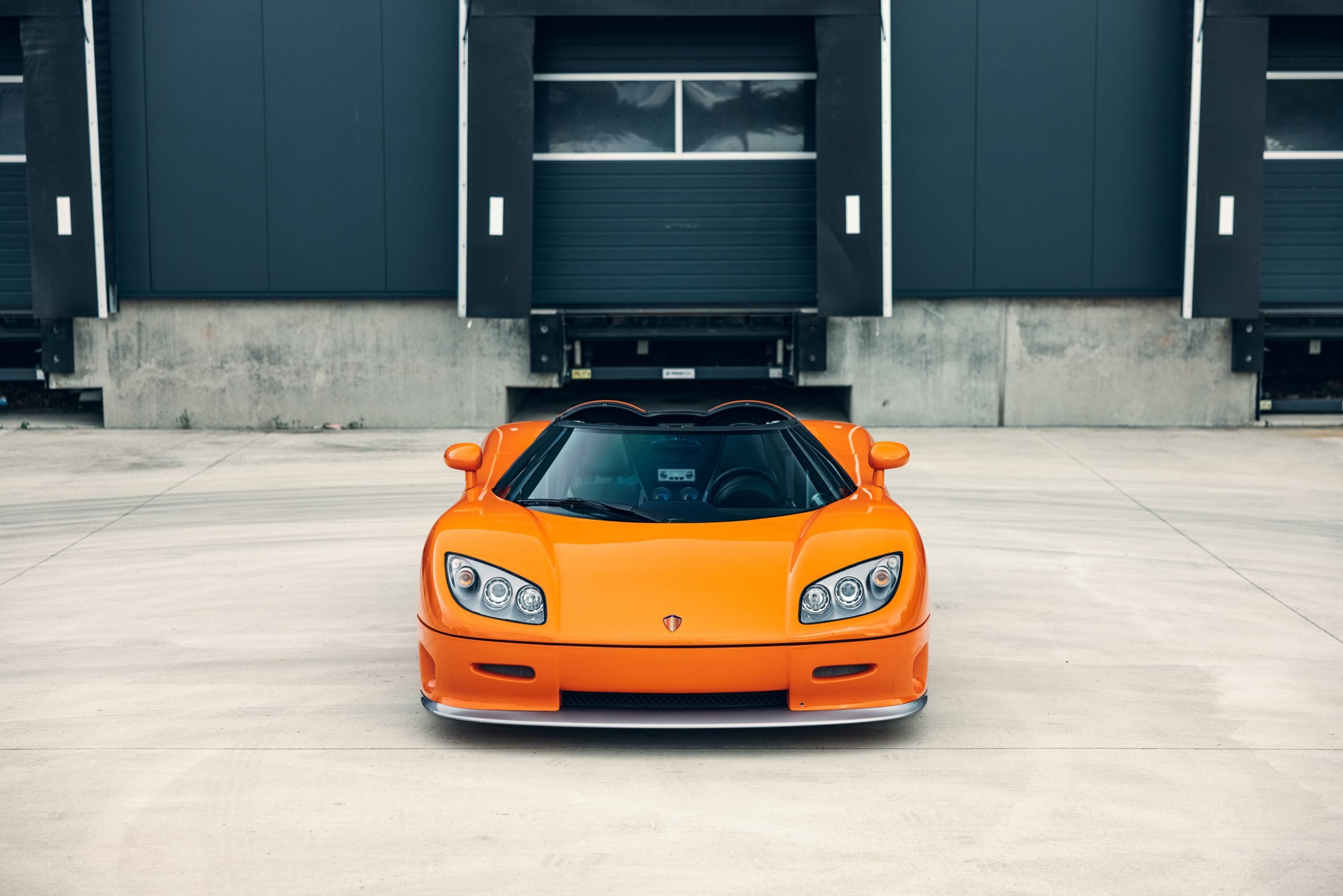 By 2002, Koenigsegg introduced the CC8S, a sportier and more refined iteration of their supercar. Concurrently, they were already hard at work developing their third model, the CCR, which represented the extreme version of the CC. The CCR showcased numerous technological advancements in its engine, chassis, and body.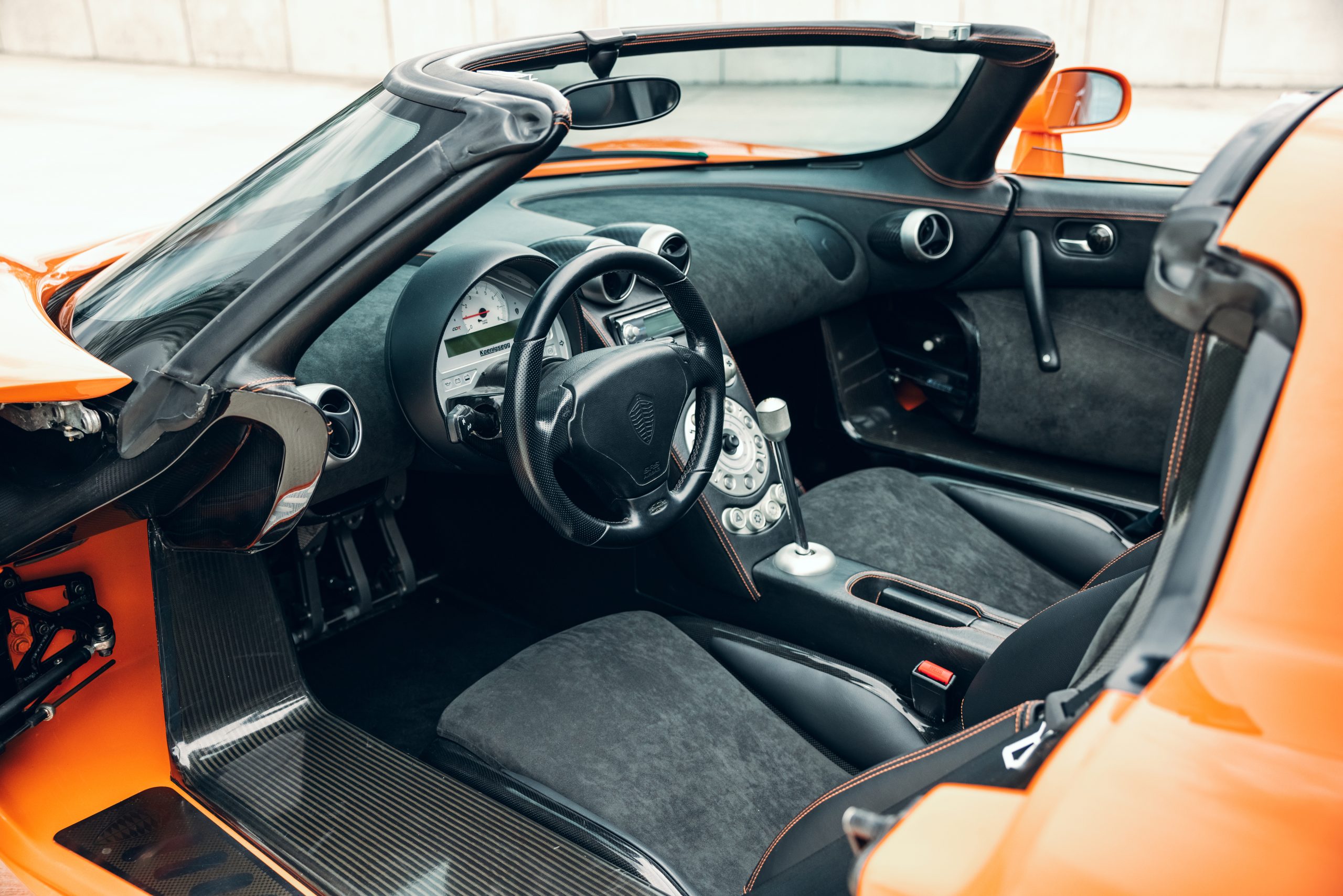 These enhancements were particularly crucial because the car's 4.6-liter, twin-supercharged V8 engine, housed within an aluminum block, had been meticulously tuned to unleash an astonishing 806 brake horsepower.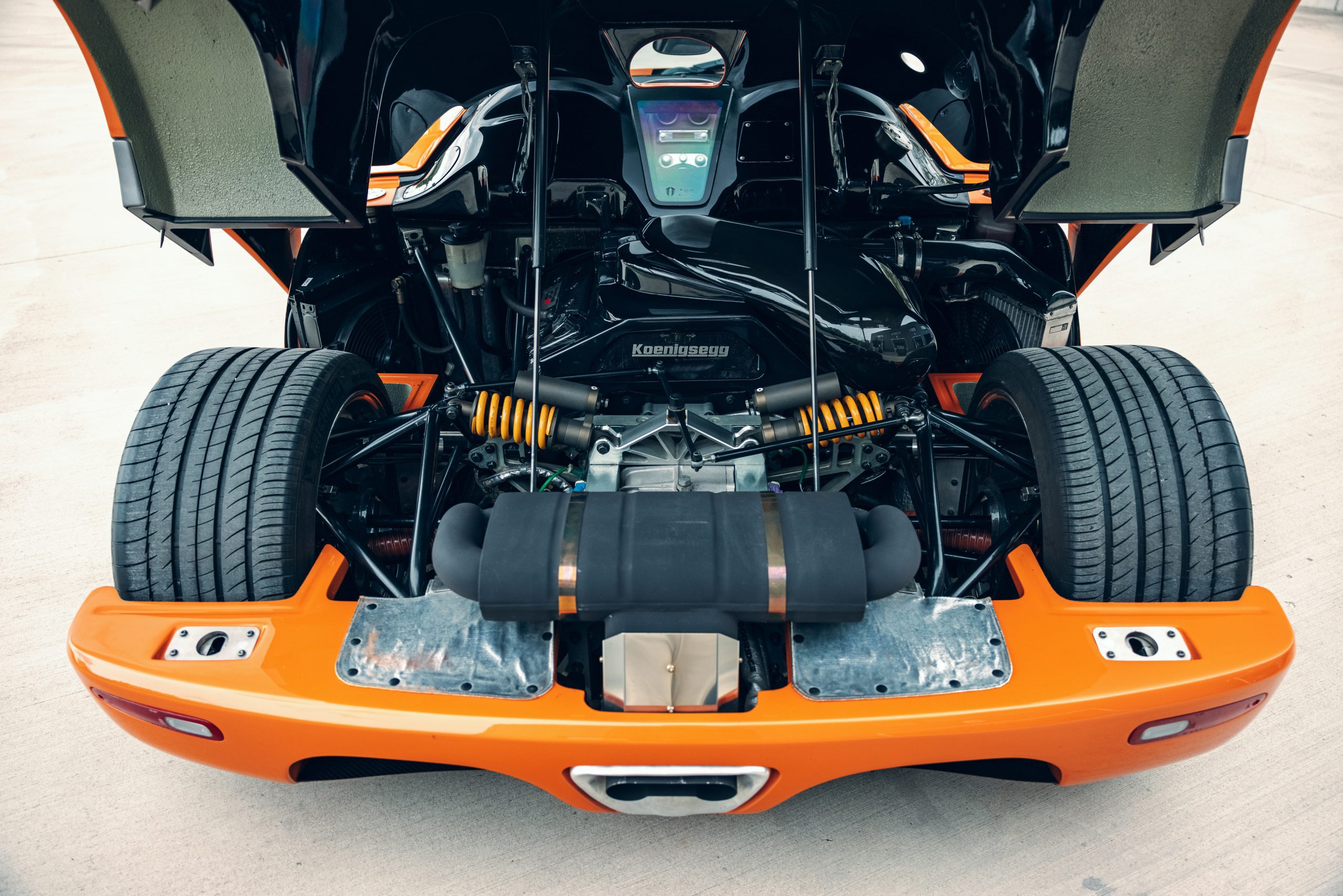 In February 2005, a Koenigsegg CCR surpassed the McLaren F1 as the fastest production car ever built, achieving an impressive top speed of 387 km/h (240.7 mph). Production of the CCR was limited, with only 14 examples manufactured before its production ceased in 2006.
Photo Source: RM Sotheby's