Called one of the "Winged Warriors", a list that included Plymouth Superbird, Ford Torino Talladega, and Mercury Cyclone Spoiler II, the Daytona was powered by the Hemi 426 (seven liters) with 425 hp or a 375 hp 440. It should be noted that the tuned racing version reached speeds in excess of 200 mph (over 320 km/h) on oval racetracks.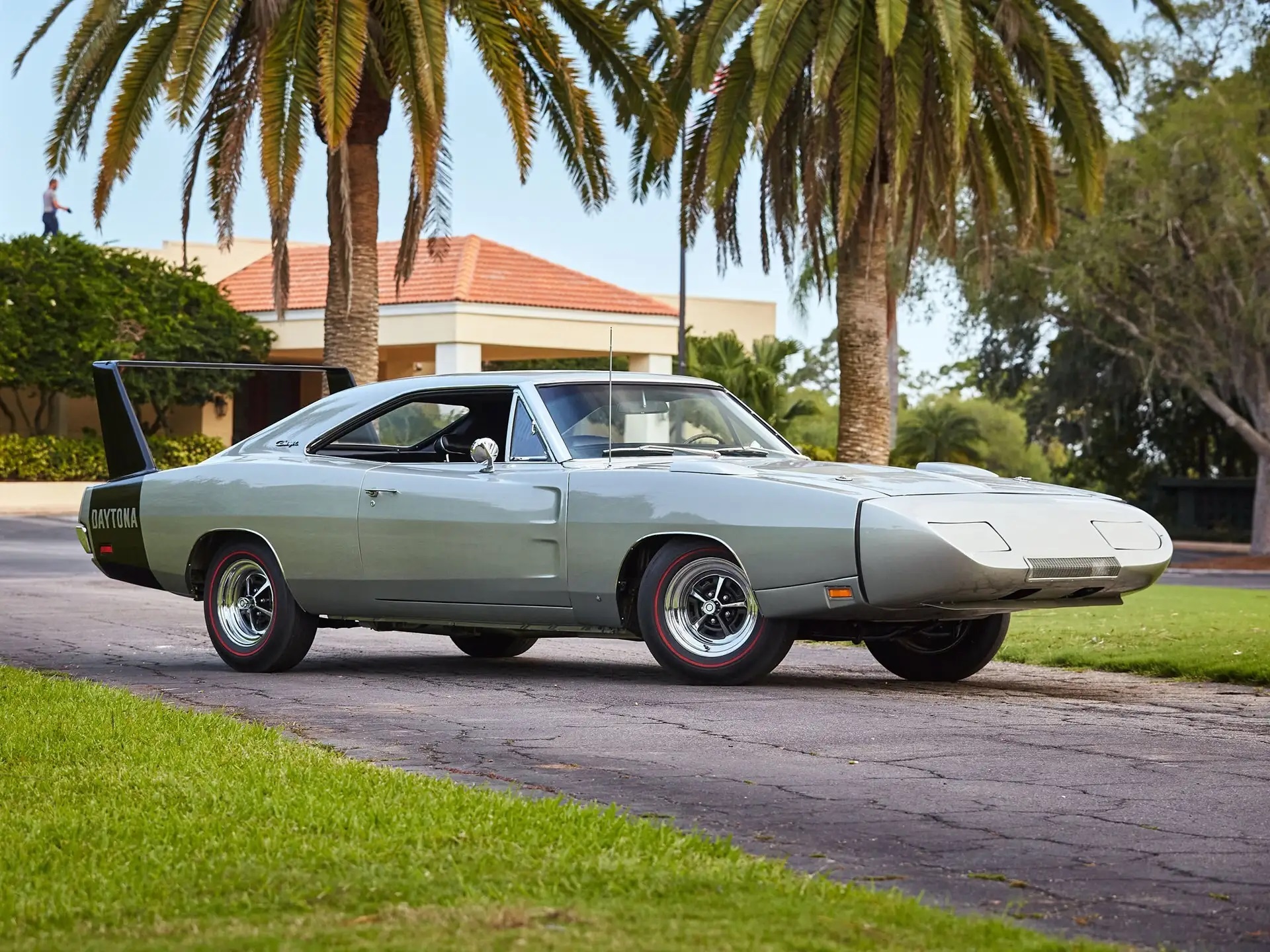 Intended to be a high-performance, limited-edition version of the Dodge Charger, this generation of muscle-cars were produced in the summer of 1969. Unable to compete successfully on the highbanks of the superspeedways which have tracks of a mile or more in length, the Daytona notched just 6 wins in the years 1969 and 1970.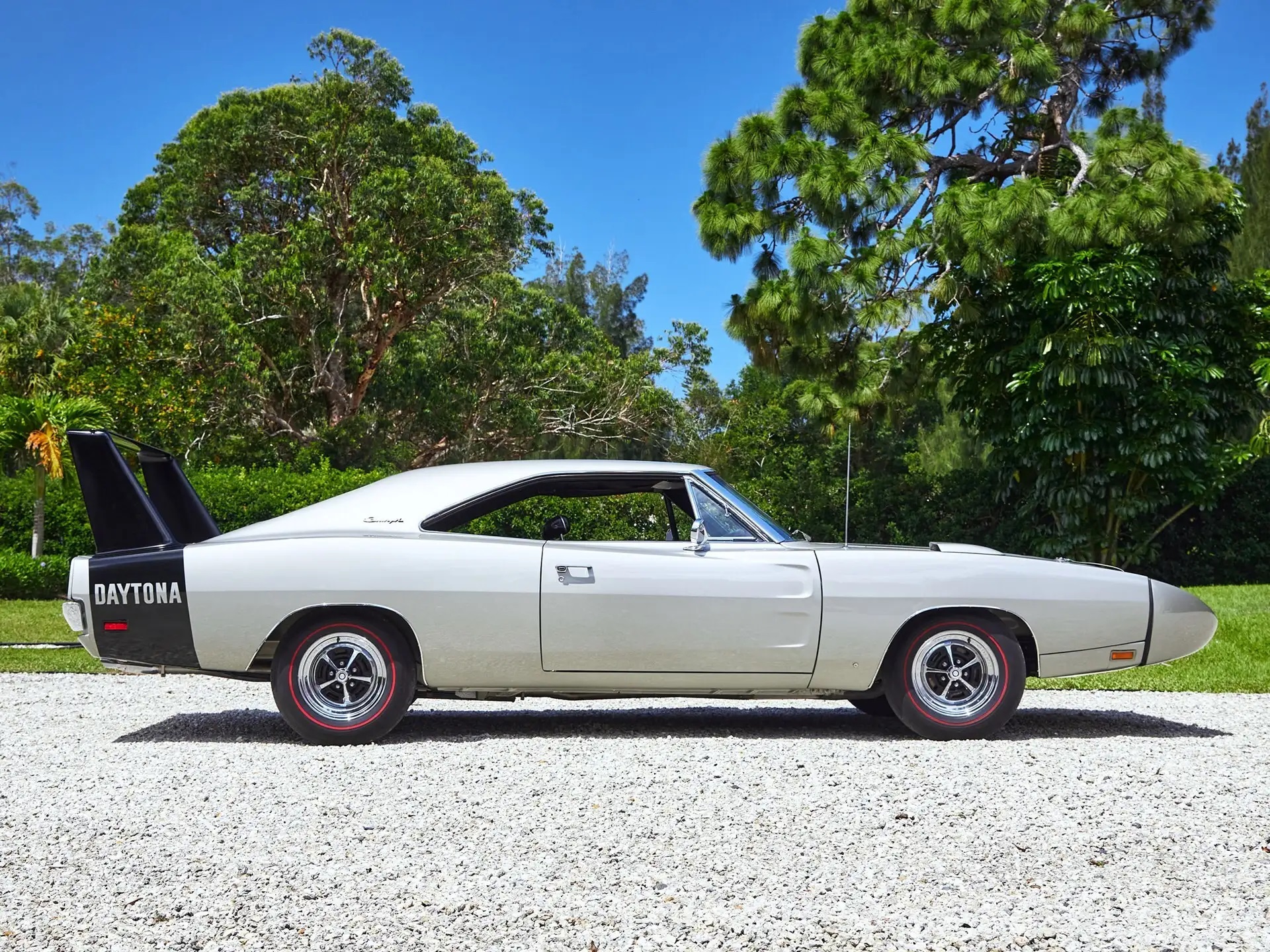 Those wins pale in comparison to the more successful results by the 1970 Plymouth Superbird, 1969 Ford Torino Talladega, and the 1969 Mercury Cyclone Spoiler II. However, in terms of speed, a Daytona driven by Buddy Baker in 1970 was first racing car to go beyond the 200 mph mark in a NASCAR series.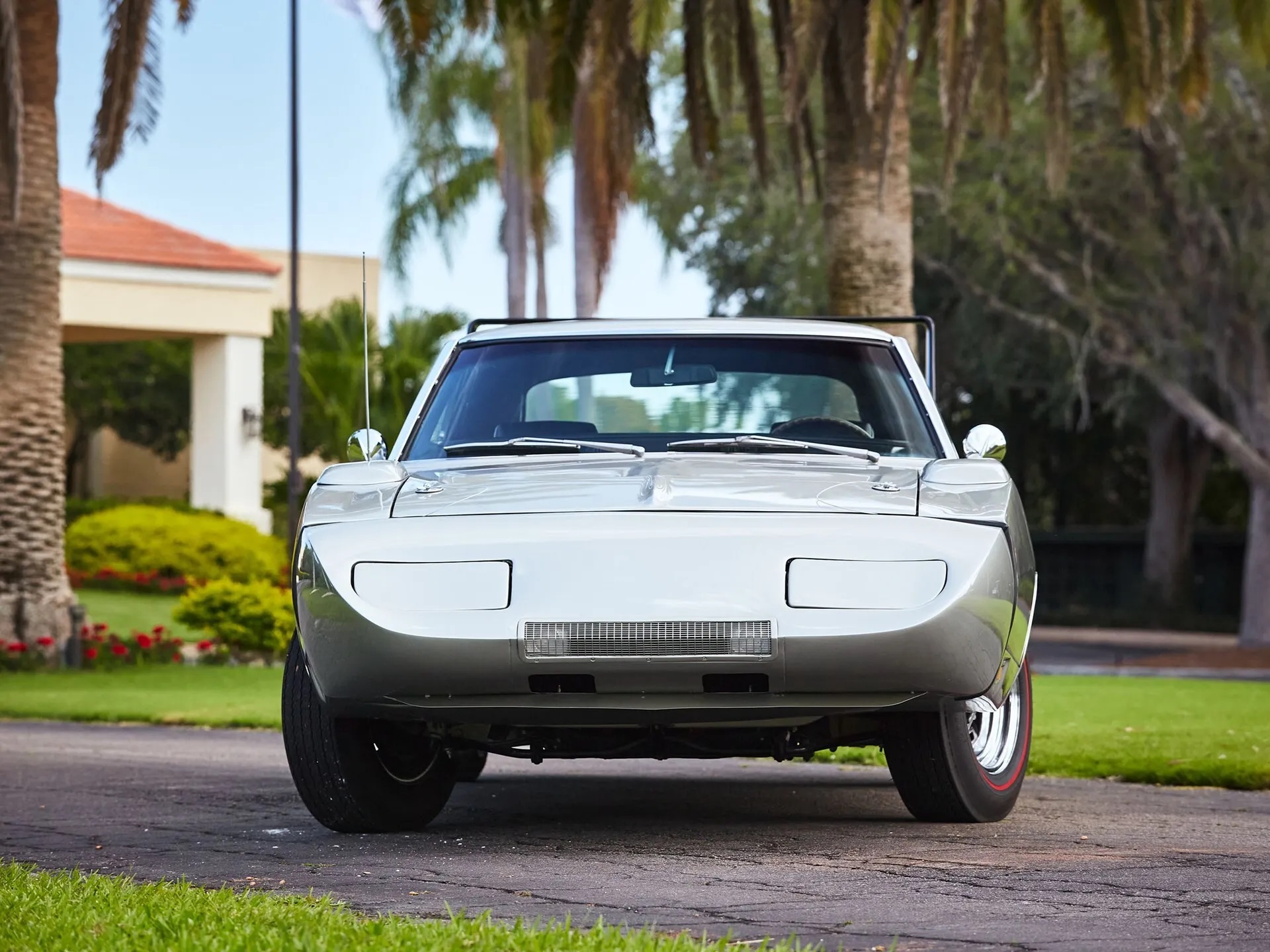 Only 505 units were built of the Dodge Charger Daytona for model year 1969 – it was the most conspicuously styled Dodge of all times and served as homologation model for the Dodge stock cars entered in NASCAR races; it was available at a price of 3,860 US dollars.
Photo Source: RM Sotheby's