No racing car exemplified and exploited the admirable freedom of the Can-Am series rules more than the 1966 Chaparral 2E. It introduced new aerodynamic concepts that were game-changing, though it took a while for others to catch on.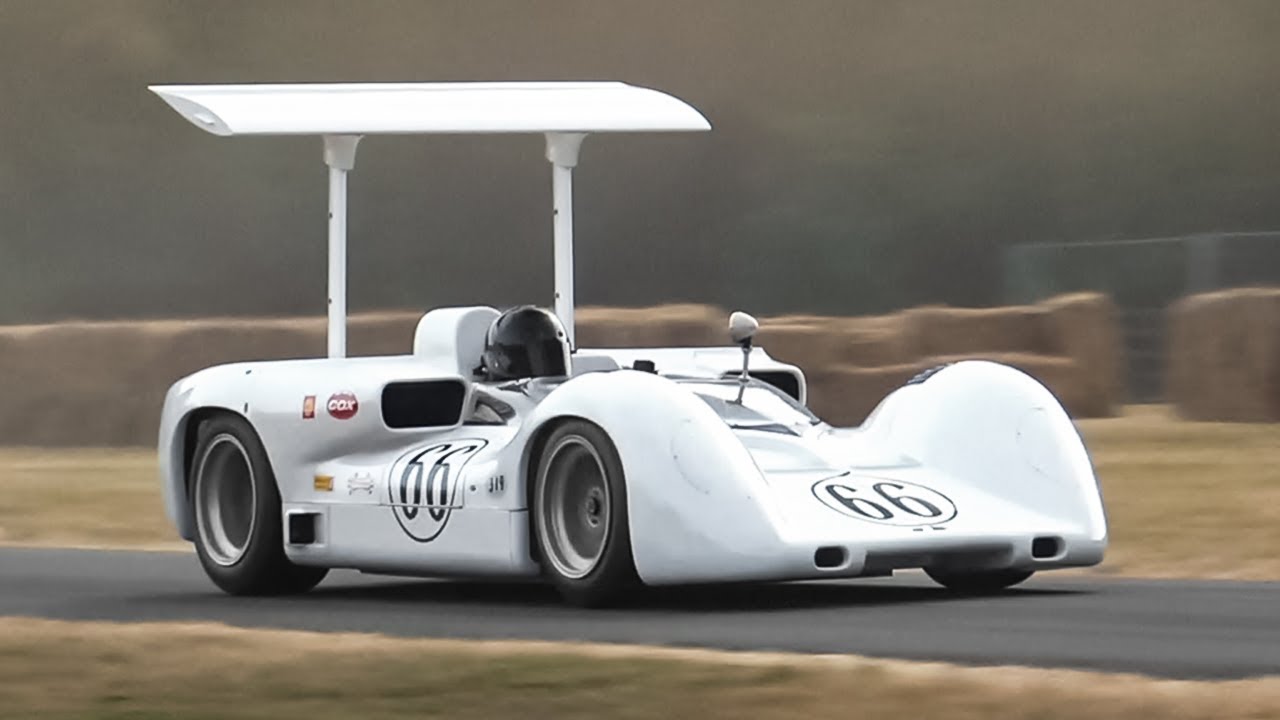 In 1966 Chaparral introduced the 2E for the Can-Am series. With its high mounted wing it was the car that changed racing forever. It scored a one-two finish at Laguna Seca with Phil Hill and Jim Hall driving. The 2E was brilliantly conceived. The wing was mounted high to get the cleanest airflow possible and set at a 17-to-18-degree angle to generate 240 pounds of rear downforce at 100 mph.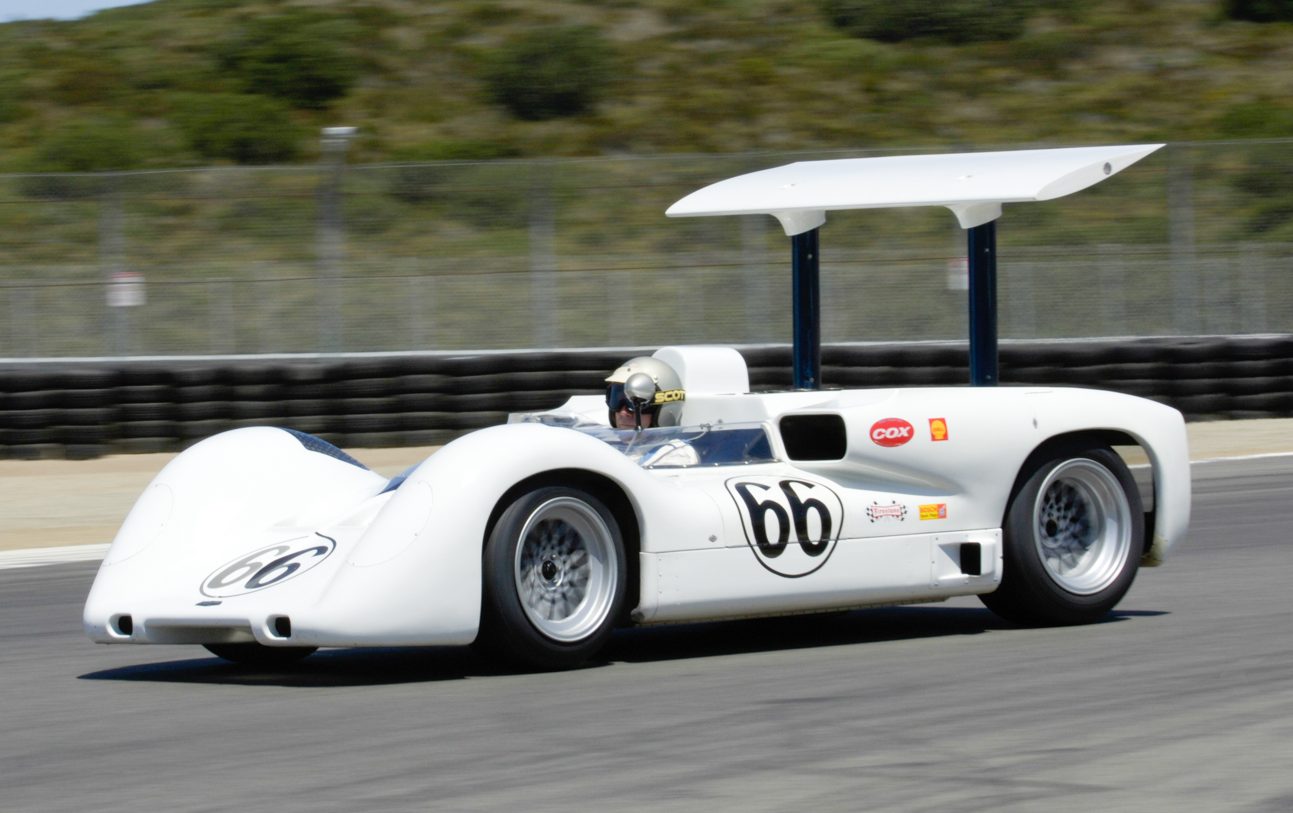 Powered by special aluminium-block 327-cubic-inch Chevy engines with Chevrolet's homemade Weber-type carburetors, the Chaparrals had between 420 and 450 bhp at 6,800 rpm and torque curves tailored to the torque converter characteristics. The Chaparrals were the fastest cars, but their reliability was suspect. The 2E is probably the most famous car Chaparral ever made.