The first Z06 was actually an option package first offered with the 1963 Corvette.  The package was developed by Corvette's legendary lead engineer and racing advocate Z0ra Arkus-Duntov.  The Z06 option was designed to allow consumers to bolster the 1963 "Split-Window" Corvettes performance and handling capabilities for use on the race track.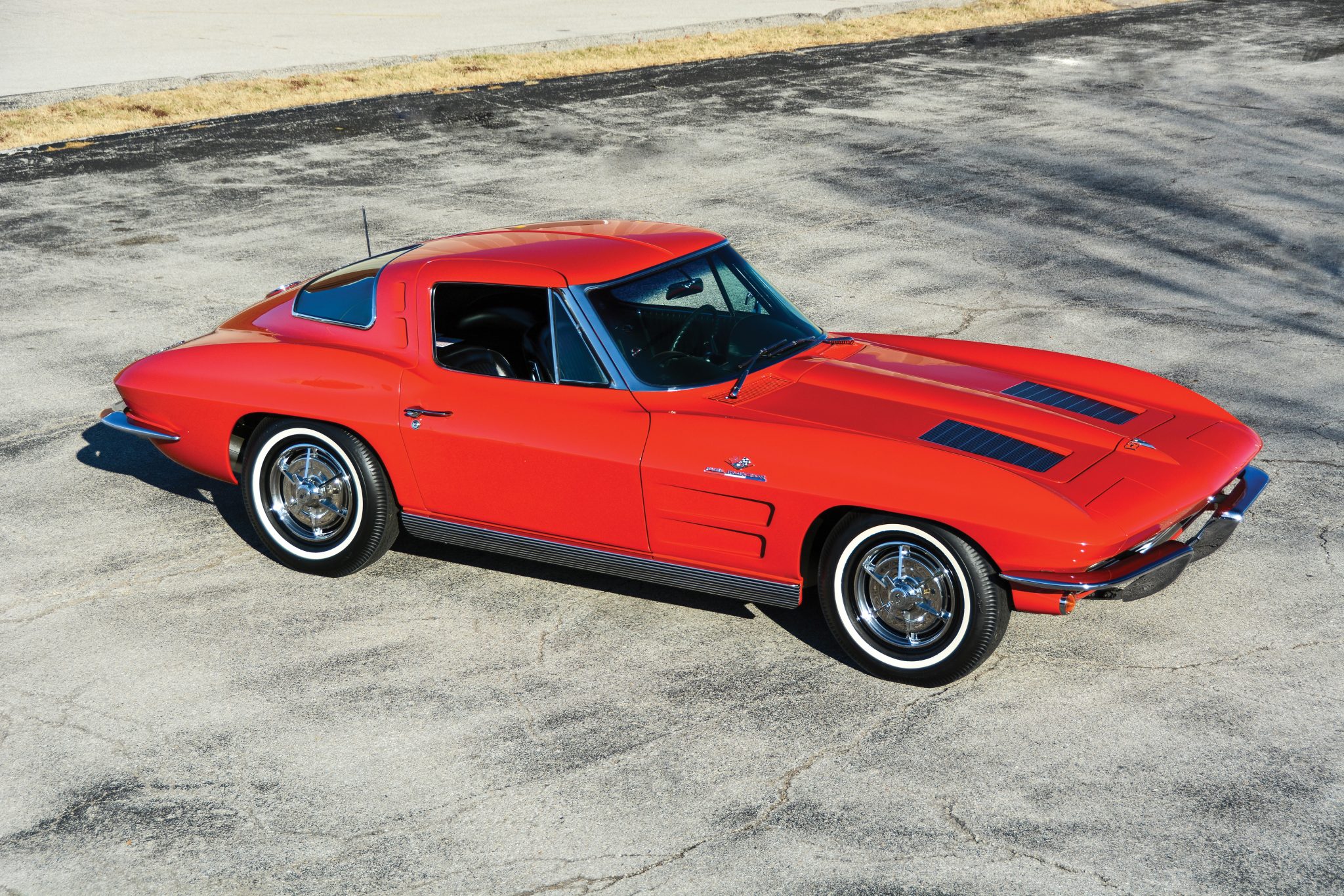 While the Z06 package bolstered the car's handling and cornering capabilities, the most significant option for racing was the introduction of a 36.5 gallon fuel tank which could be added to Corvettes equipped with the Z06 option, giving racers the ability to remain on the track for longer periods of time. Corvette models that were equipped with this setup quickly became known as "big tank" or "tanker" Corvettes.  This setup was initially limited to the coupe because the larger fuel tank wouldn't fit under the convertible's chassis.  In time, Chevrolet standardized on a 20-gallon fuel tank for all variants of the 1963 Corvettes, but offered the 36.5 gallon take as a separate option (RPO N03) and refined the convertible design so that it could be installed on the convertible as well as the coupe.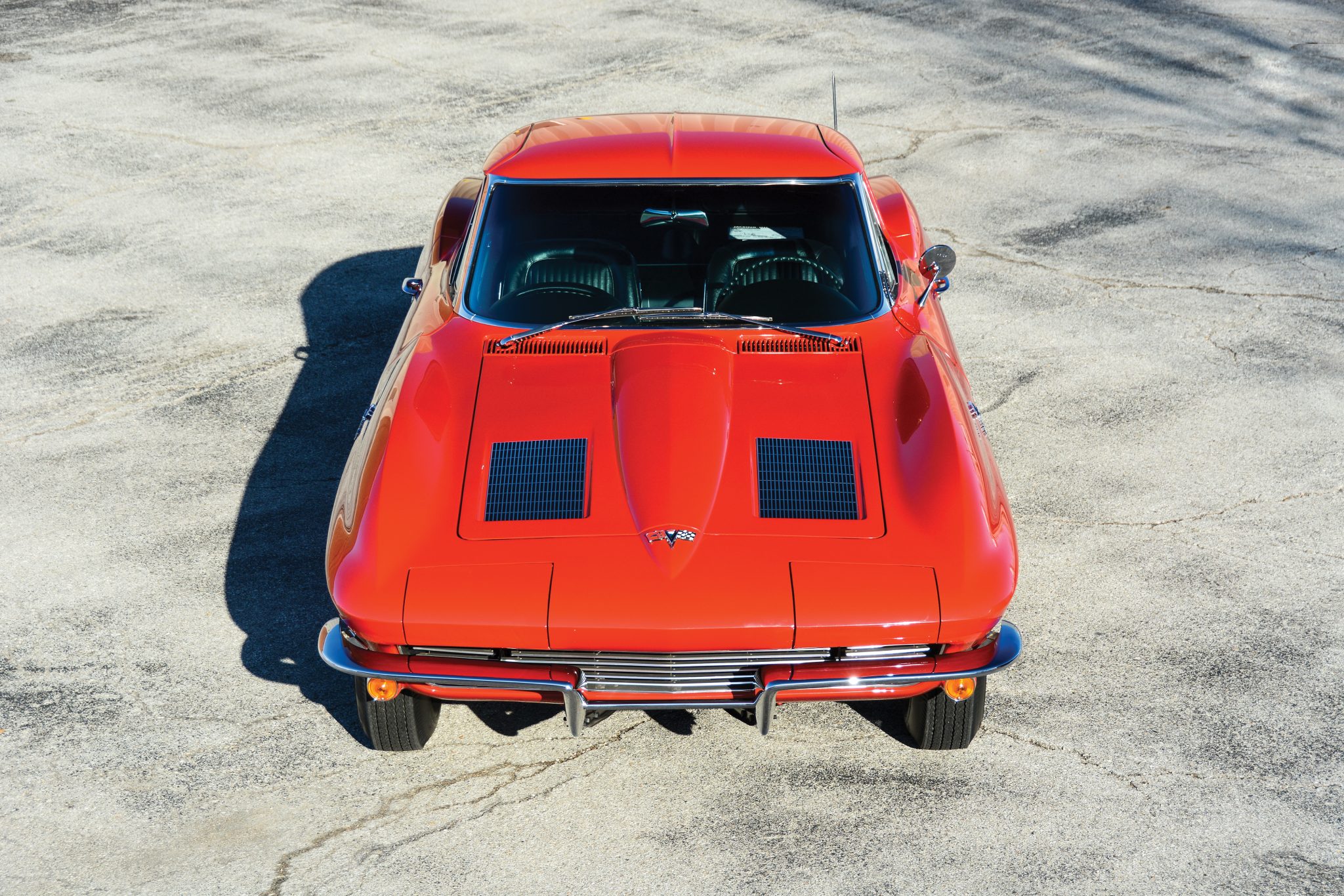 There was only a single engine offered with the Z06 package – the 360 horsepower L84 engine. This 327 cubic-inch small block featured an advanced mechanical fuel injection system. A four-speed manual transmission and Posi-traction rear axle were also included as standard equipment. This setup was actually a "requirement" that Duntov put into effect to help identify which consumers were looking to build a track-capable Corvette. Consumers would have to specify that they were purchasing a "fuelie" (fuel injected) coupe equipped with the aformentioned engine, transmission and posi-traction rear-end setup. Once these options were selected, only then could consumers add the Z06 option – at an added cost of $1818.45!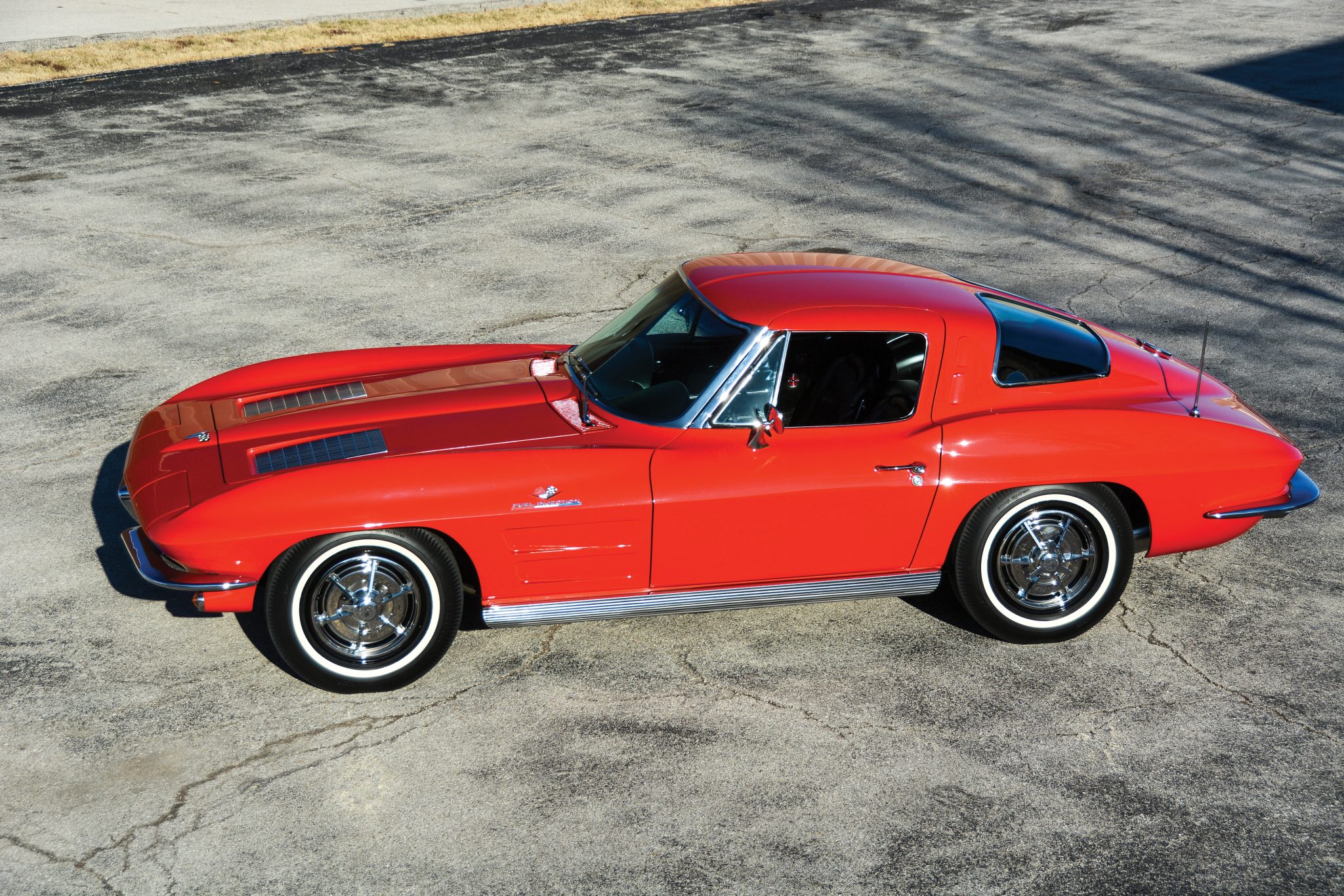 Given the cost, and also given the fact that few consumers actually knew about the Z06 upgrade option in 1963, only a handful of these cars (199 in all) came equipped with the Z06 option. Even fewer came equipped with the 36.5 gallon fuel tank (GM records indicate only 63 were built with this option). What makes these cars even rarer is the fact that most of these cars were purchased and used for racing, resulting in a high attrition rate of many of the Z06 coupes from that era.
Photo Source: RM Sotheby's