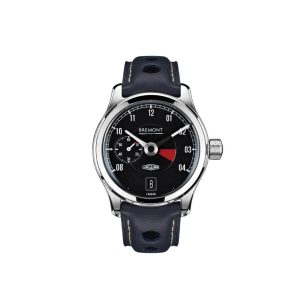 This newly released watch by Bremont features design inspired by the Jaguar E-Type sports car, which at its 1961 launch was not only the fastest production car in the world but—according to Enzo Ferrari—the most beautiful. In working to capture the E-Type's essence in a wrist watch, Jaguar's Director of Design Ian Callum and the creative team at Bremont selected the E-Type dashboard as inspiration for the look of the new Mk I and Mk II watches. The MKI responds to the call for a more accessible version of Bremont's original 'Lightweight' limited edition watch by reproducing many of its design features, but eschews the white gold and aluminum of the Lightweight's case for a slimmer version finished in polished stainless steel. A date window at the six o'clock position on the tachometer-inspired dial is similar to that of the Lightweight, featuring an offset small "seconds" indicator and a distinctive "red line" quadrant between three and four o'clock. Behind the dial and domed crystal of the 43-mm MKI watch lies a new movement with date functionality based on Bremont's meticulously finished self-winding proprietary BWC/01. Turning the MKI over not only reveals the beautifully finished movement through the sapphire crystal case back, but also one of the most intriguing features of the watch: a striking automatic winding weight in the form of an exquisite
miniaturization of a three-spoke E-Type steering wheel, complete with the iconic Jaguar "Growler" face in its center.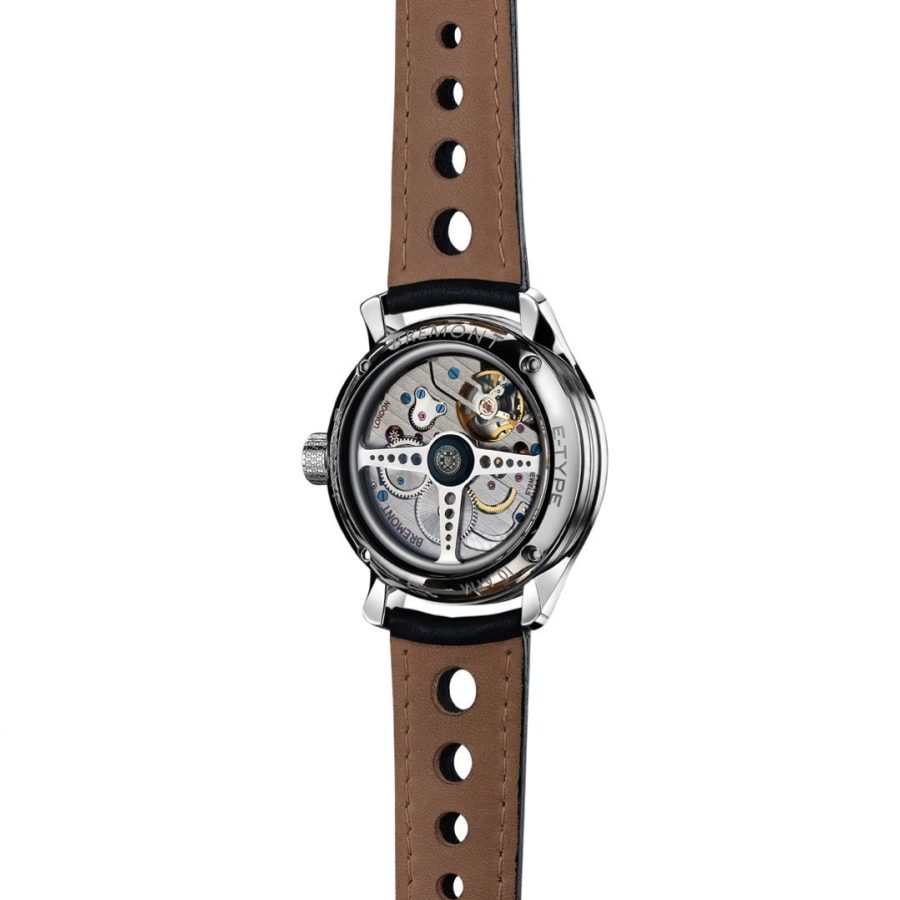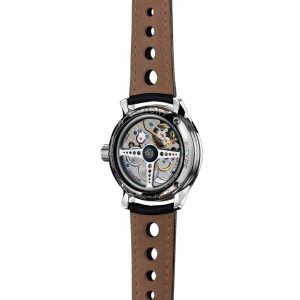 The MKII celebrates the golden era of 1960s sports car motoring, its black dial carrying the Jaguar heritage logo above the six o'clock position and its hour markings presented in the style of the numerals found on E-Type instruments. The classic chronograph layout—featuring two subdials at the three o'clock and nine o'clock positions—is achieved through the use of the beautifully decorated BE-50AE automatic movement that has been specially custom-ized by Bremont to a unique specification, a subtle "red line" on the 60-minute counter paying homage to the E-Type's tachometer. MKI and MKII watches will be supplied with a perforated "racing" strap in true '60s style, together with traditional leather spare.