Imagine it's 1973 and you're an aspiring racer/car builder. Working out of your little shotgun shack, single-car garage, you've welded together a pretty sweet little sports racer. Your surfer buddy, who's good with fiberglass, has fashioned you a sexy and light body to drape over your putative race winner. Despite your lack of resources, you've managed to single-handedly cobble together the foundation of a potentially potent Can-Am racer. All the ingredients are there to launch your career—and maybe even a new racing brand name—but you lack the defining component…a serious powerplant. But what if I told you, you could jump into your Country Squire station wagon, drive down the street to your local Volkswagen dealership, and for the cost of a new 911, buy—over the counter—a brand new Porsche 917/30 motor with 1,110-hp, just like the ones the Penske team are currently campaigning? Could that have potentially changed the arc of racing history?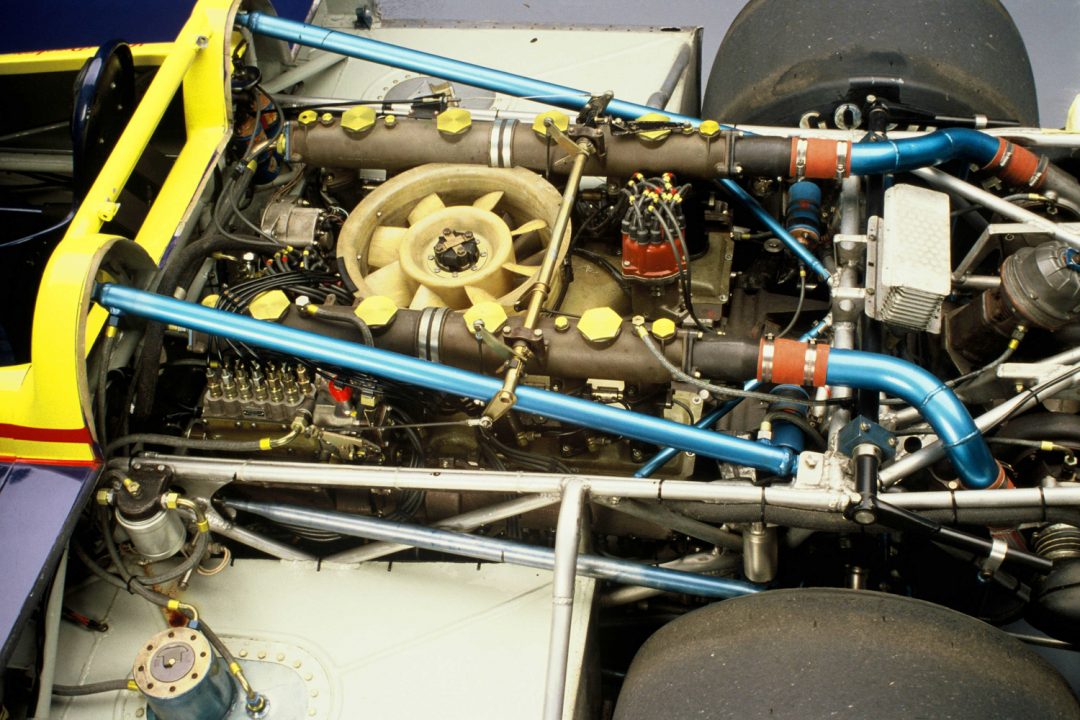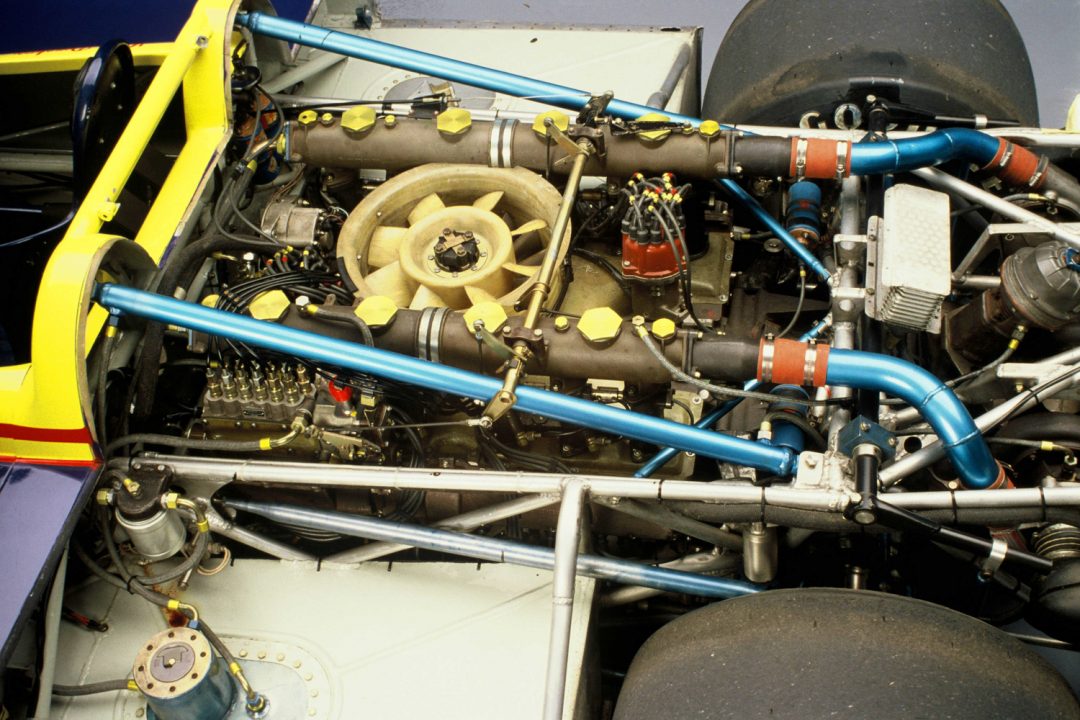 As completely impossible as this scenario may sound, at this year's SEMA show, FCA (Fiat Chrysler) basically announced the modern day equivalent when they unveiled their upcoming, over-the-counter, performance crate motor, the "Hellephant." In the first quarter of 2019, you'll be able to waltz into a Dodge dealer and pick up a brand new, turn-key, supercharged, 426-cu.in. HEMI V8 crate motor that comes from the factory with 1,000 horsepower and 950 lb-ft of torque! According to Dodge's Mopar performance division, this is the most horsepower ever offered as a crate engine kit by an original equipment manufacturer.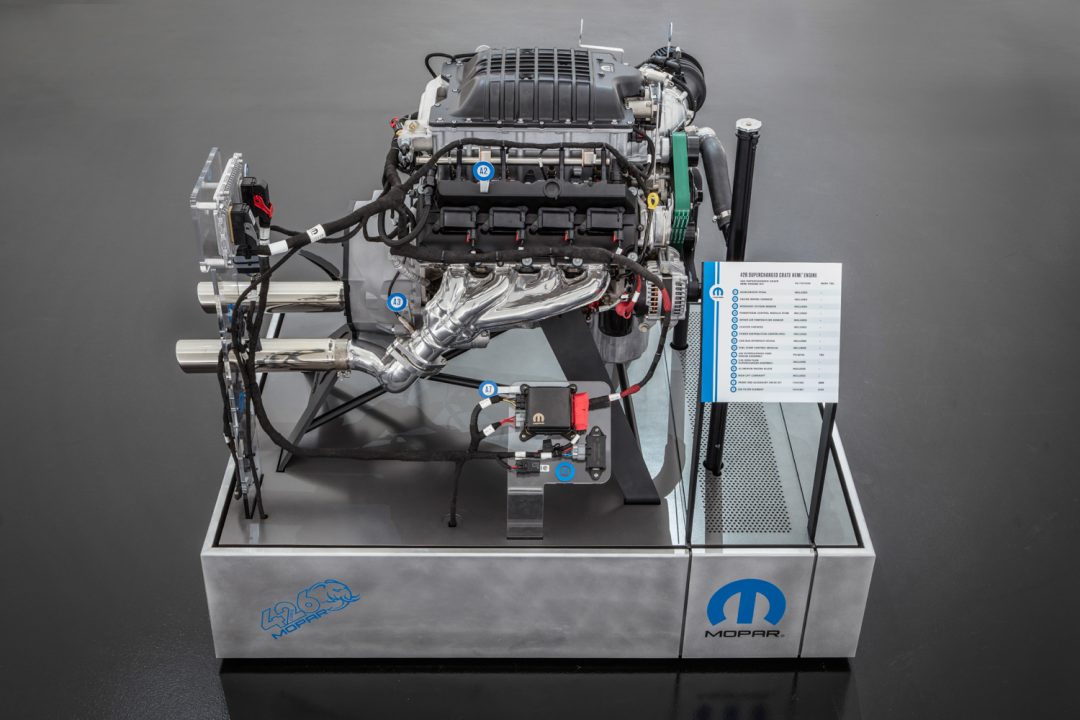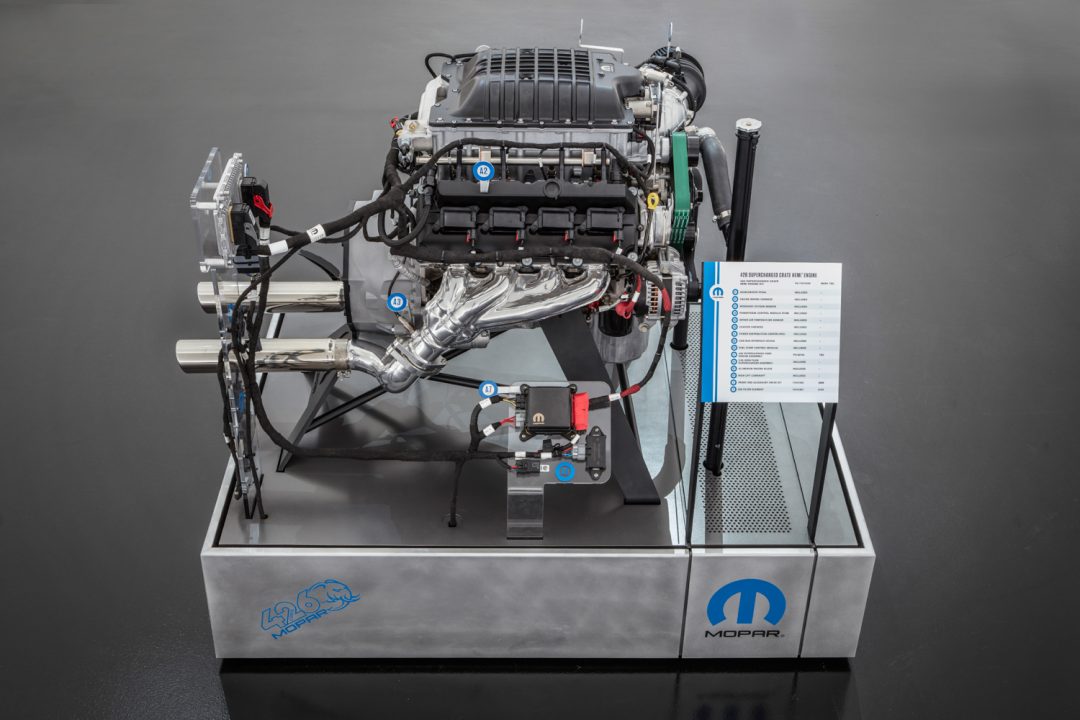 Just to put some perspective on how remarkable this is, the abovementioned 917/30 had a wildly complicated, 5.4-liter, twin-turbocharged 12-cylinder engine that produced 1,100-hp and, in 1973, was the most powerful racing engine the world had ever seen. A little over 10 years later, in 1985, BMW produced the M12 Formula One engine, which was a twin-turbocharged, 1500-cc, inline, 4-cylinder hand grenade that produced 1,110-hp in race trim and allegedly up to 1400-hp on full boost (I say allegedly because even the BMW engineers didn't know exactly how much horsepower it made as conventional engine dynamometers could only directly measure up to 1,000-hp at the time, so engine outputs above that had to be calculated). But in the case of both the BMW and the Porsche engines, these were extremely temperamental, outrageously complicated and expensive powerplants, only to be run and maintained by factory race teams. But with the Hellephant, any average Joe off the street can plunk down his hard earned cash and walk out the door with a ready to install engine that produces this same level of power…only this unit can easily be dropped  into any pre-1976 vehicle…race or street!
Speaking of hard-earned cash, while the pricing has not been firmly announced yet, Mopar's previously supreme HEMI crate engine, the Hellcat, sold for $19,350, so it's reasonable to assume that the Hellephant will come in somewhere between $20,000 and $25,000. And while that is a lot of money for an engine, looking at in the context of our imaginary 1973 scenario above, that actually seems like a relative steal. Or put another way, the Hellephant engine will likely cost a little bit less than what it would cost you to buy an entire car from its manufacturer (MSRP on a new Dodge Charger is $28,000). In 1973, a new Porsche 911 would have cost you about $7,300, so extrapolating out this realtionship, imagine being able to buy Porsche's most powerful engine of the time (or ever?), for something under 7,000 1973 dollars. How might this have changed history? What if other teams and independents had affordable access to the same "unfair advantage" that Mark Donohue and Roger Penske had access to? Would a clever, "Colin Chapman"-type builder have conjured up a home-brewed giant killer? Would affordable horsepower have saved, or at least extended, the life of the Can-Am series? Keep in mind, around this same period of time, "over-the-counter" availability of a competitive engine in Formula One (e.g. the Cosworth DFV) enabled the "garagistes" like Ken Tyrrell to build World Championship-winning cars, literally out of a shed in their back yard. It's interesting to daydream about what might have been.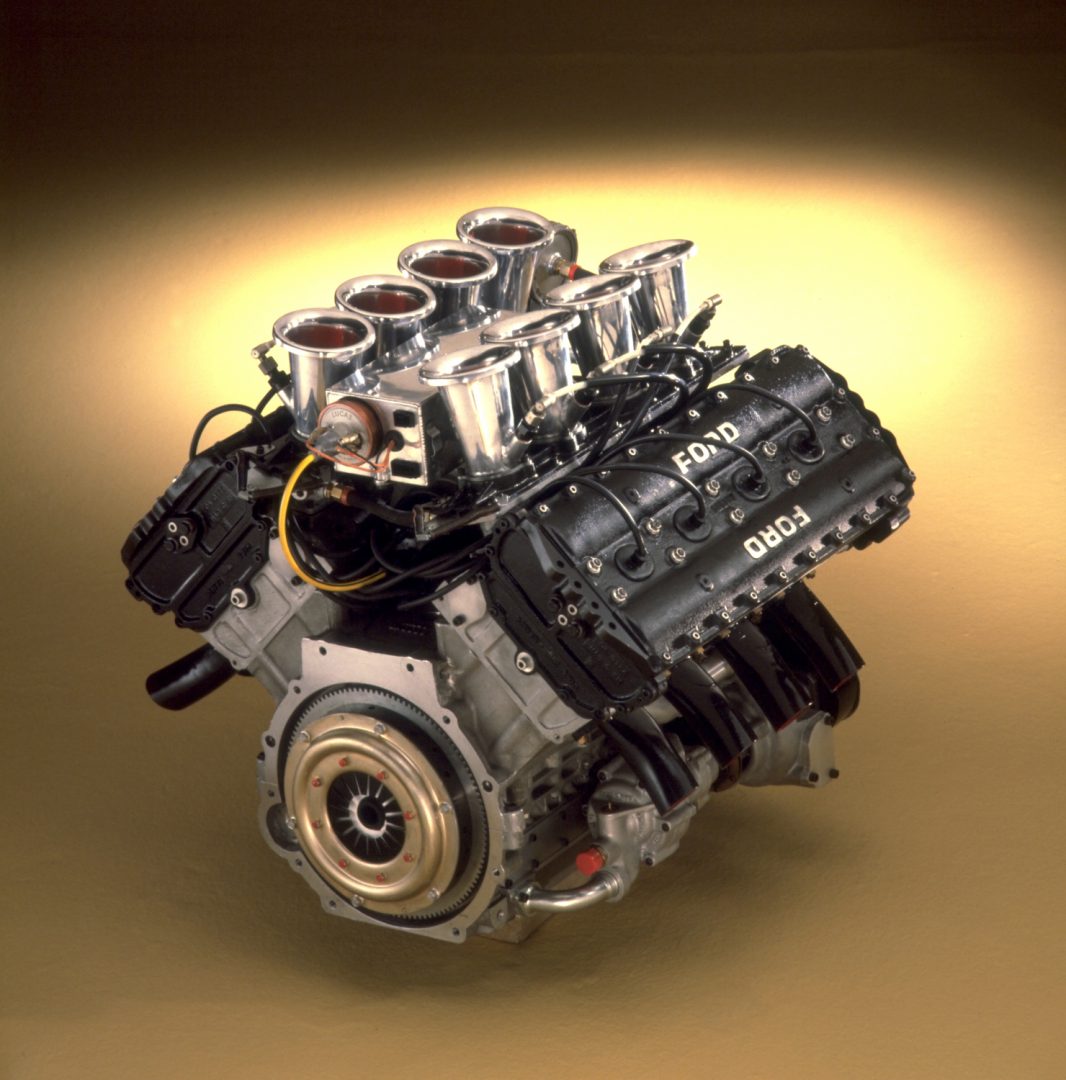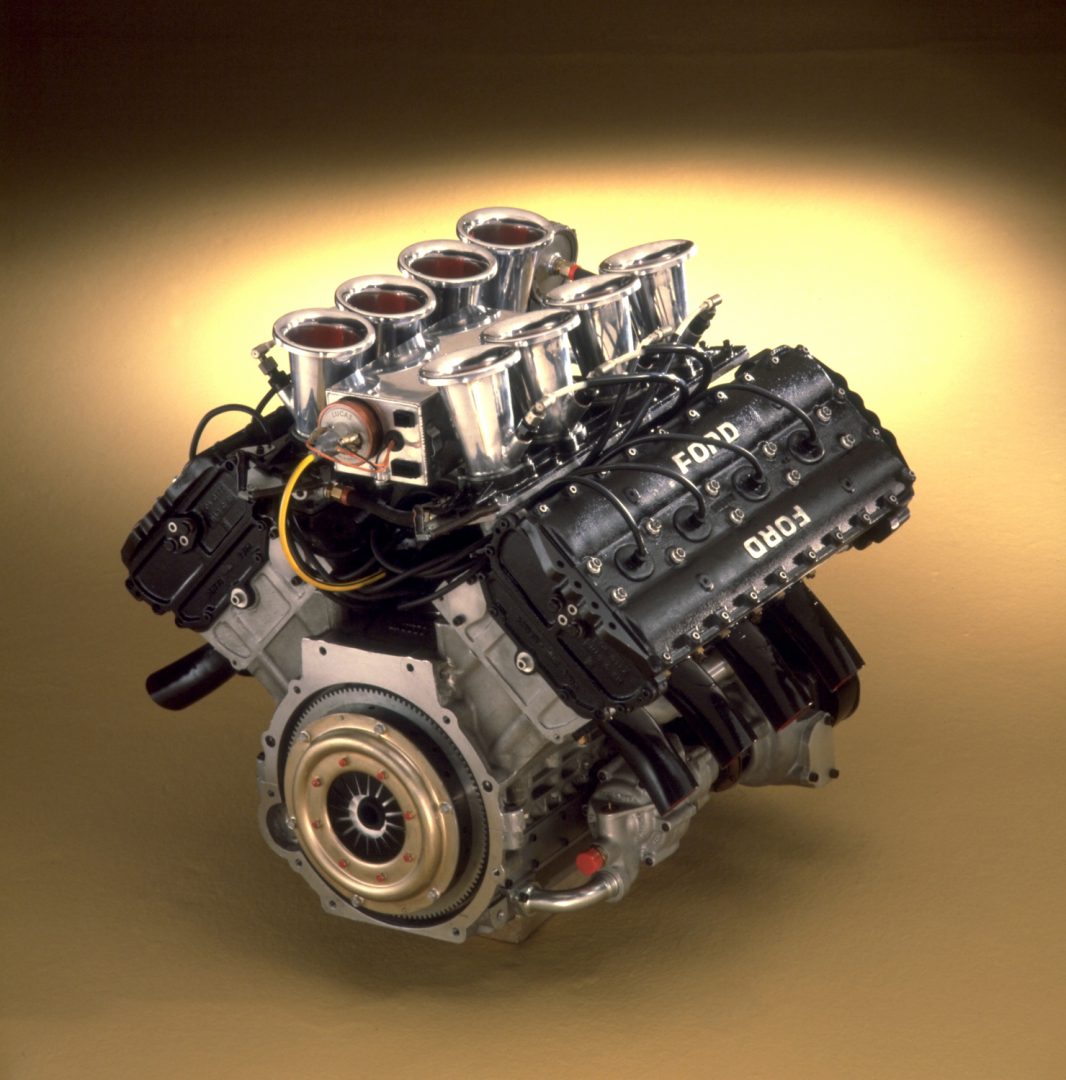 And yet, for all this analogizing the Hellephant to the DFV and the 917/30, it isn't even being billed as a "race" engine (thought it obviously could be)! The Hellephant is intended as an aftermarket "enthusiast" product to be dropped into a pre-1976 vehicle, whether that be a chopped and channeled Plymouth Road Runner or an Austin-Healey 3000 (Oh, you know someone will do just that). And because it comes out of the box, set up for a reliable 1,000-hp, who knows what it is truly capable of, once aftermarket tuners start tweaking and remapping it. The Hellephant may gloriously usher in a new era of ridiculous horsepower that, quite honestly, probably none of us shadetree knuckleheads should have such easy access to!
Like Hannibal's elephants turning the tables on the Romans, the new Hellephant could usher in a new era of horsepower warfare. All hail the Hellephant!