The annual pilgrimage of motoring enthusiasts to Monterey will return August 12-15, 2021, for the Rolex Monterey Motorsports Reunion. Owners of some of the finest historic and authentic racecars in the world are encouraged to enter their car for consideration to race on the iconic WeatherTech Raceway Laguna Seca circuit during one of the most vibrant weeks in the motoring world.
Entry requests for both the Monterey Pre-Reunion, August 7 and 8, and the Rolex Monterey Motorsports Reunion is open via the secure online registration system at register.weathertechraceway.com. Returning participants will find the process convenient as all previously entered information will populate for an enhanced user experience.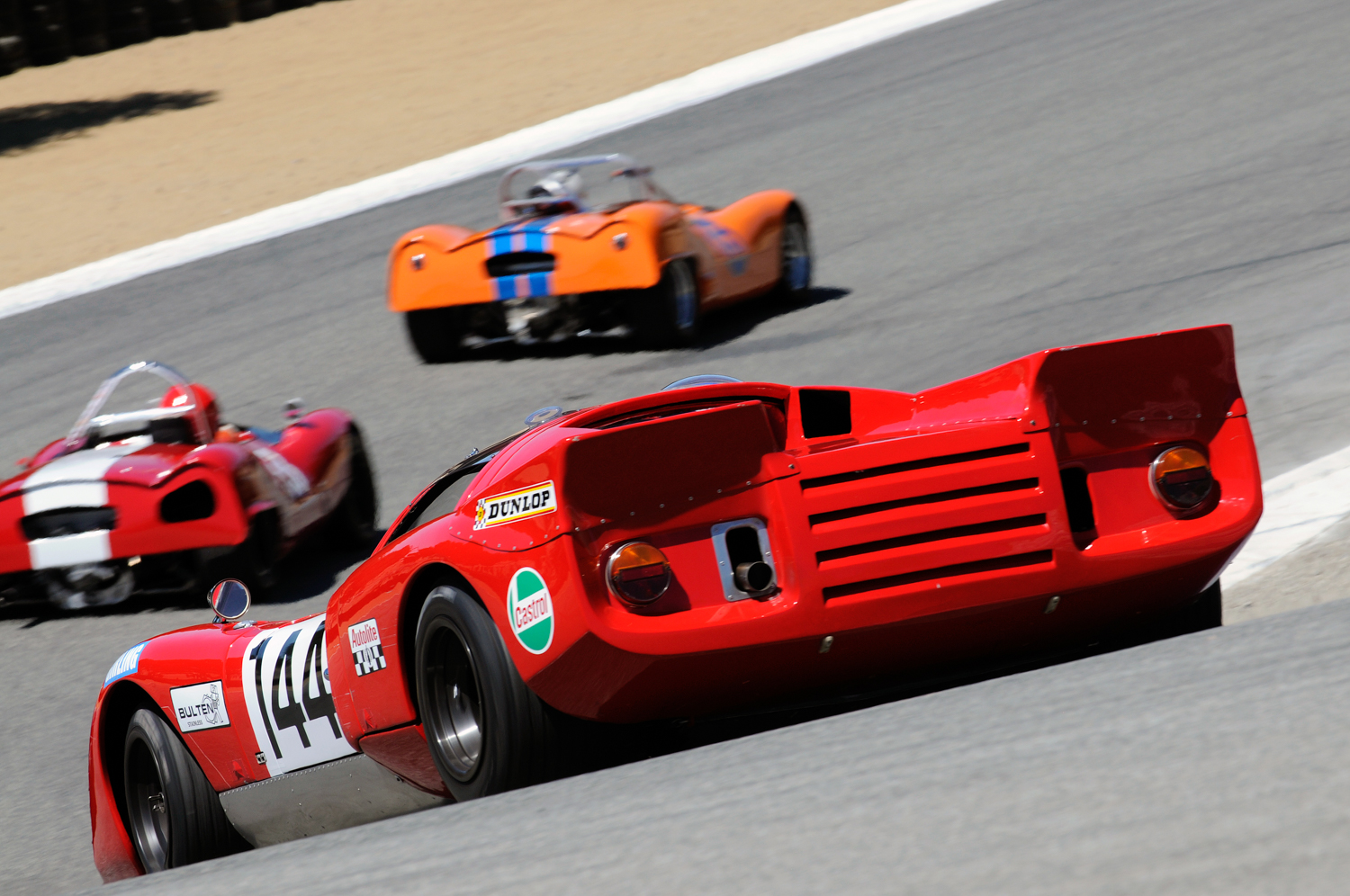 "This is an exciting time of year as owners begin preparing their cars and planning their visit to the Monterey peninsula, especially following the cancellation of events this year," said WeatherTech Raceway Laguna Seca's Barry Toepke. "While the Rolex Monterey Motorsports Reunion, and on a broader scale Monterey Car Week, is about remarkable cars, the experience is elevated by reconnecting with friends, meeting new people and the likelihood of bumping into the many legendary drivers who annually attend. That's what makes the Rolex Monterey Motorsports Reunion so special and unlike any other in the world."
There are 14 groups this year and includes for the first time historic Indy Cars.
Pre-1920 Race Cars
1966-1985 Masters Historic Formula One             
1920-1951 Racing Cars                                            
1947-1955 Sports Racing and GT
1955-1964 GT                                                            
1963-1966 GT over 2500cc                                                  
1973-1981 FIA, IMSA, GT, GTX, GTU, AAGT                    
FIA Manufacturers Championship                        
1981-1991 IMSA GTO, GTP, Trans-Am                                         
1955-1961 Sports Racing under/over 2000cc                   
1961-1966 GT under 2500cc                                   
1966-1972 Trans-Am                                               
1983-2016 Masters Endurance Legends    
1963-1978 Indy Car 
Each entry will be reviewed to determine the car's authenticity, provenance and mechanical- and period-correctness to ensure it meets the strict criteria established since the event's inception in 1974. Faithfully adhering to authenticity is the defining tenet of the Rolex Monterey Motorsports Reunion.
Tickets and VIP hospitality packages will go on sale in December. For more information, visit WeatherTechRaceway.com