The Shelby American Team car driven by Dan Gurney and Bob Johnson, at the 1964 12 Hours of Sebring. With about an hour left in the race, Bob Johnson smashed the number 11 Cobra into a limping Alfa Romeo TZ near the entry to the pits. The Cobra flipped end-over-end, and the Alfa burst into flames. Another driver, Jocko Maggiacomo, pulled the driver of the Alfa, Consalvo Sanesi, from the burning car. They both suffered serious burns, amazingly Bob Johnson was relatively unhurt, but both cars were totally destroyed.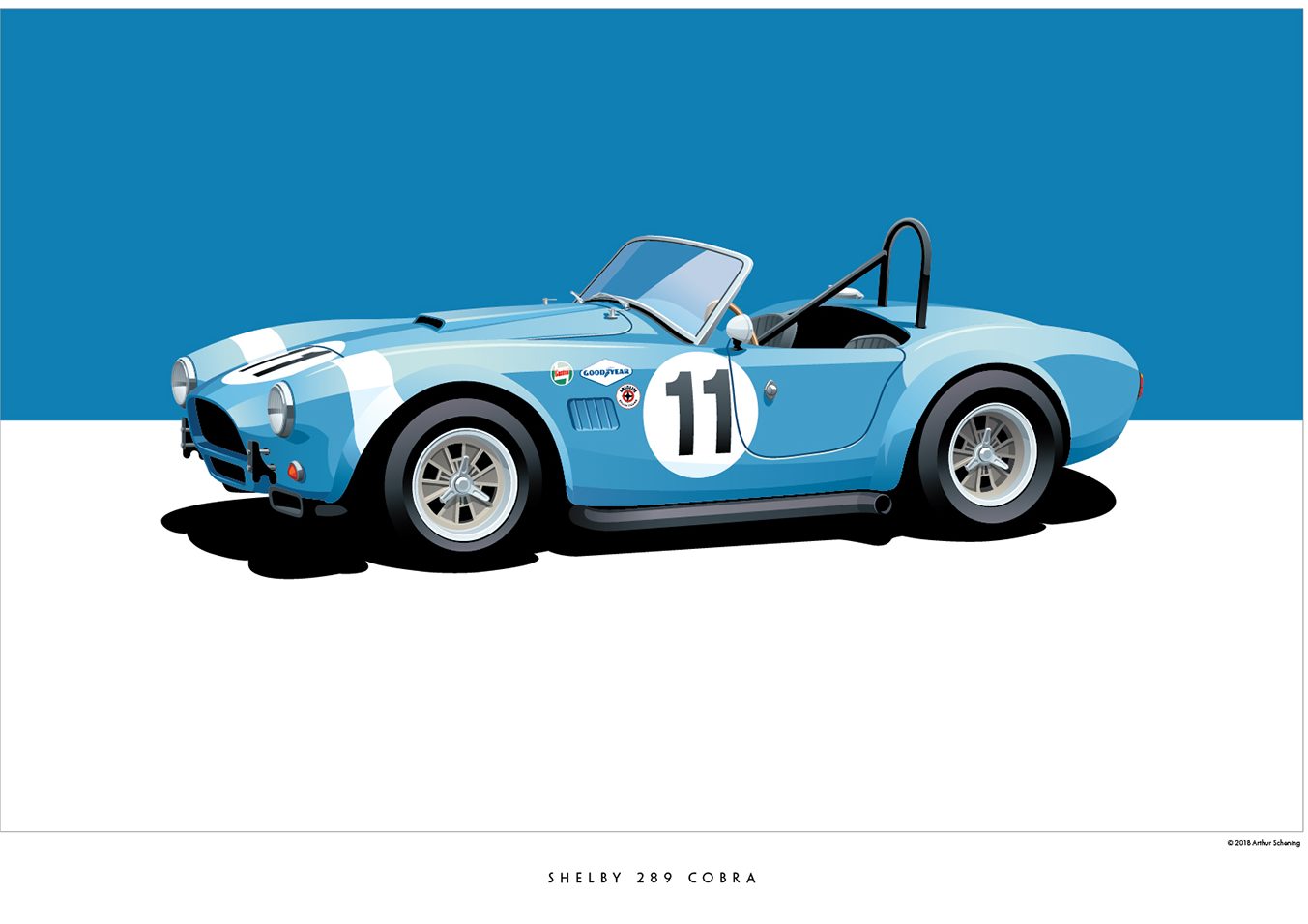 Arthur Schening is a freelance graphic designer and illustrator living in Arlington, VA.

Prints are 19″ wide x 13″ tall. They are printed using an Epson Artisan 1430, 6-color printer, on 65 lb. uncoated cover stock. The cost is $35 per print ((plus $7shipping and handling for the continental U.S., overseas shipping is additional).