There is something so unmistakably compelling about the sports cars produced in the 1960s. Beautifully formed, sculpturally exquisite, and modestly detailed, no country did it better than Italy and no car company was more adventurous with their cars than Alfa Romeo. Hundreds of books have been written on the engineering and design innovations of Alfa Romeo, spanning more than a century of racing and road cars, all developed with a keen and willful passion that can be seen in every one of their offerings.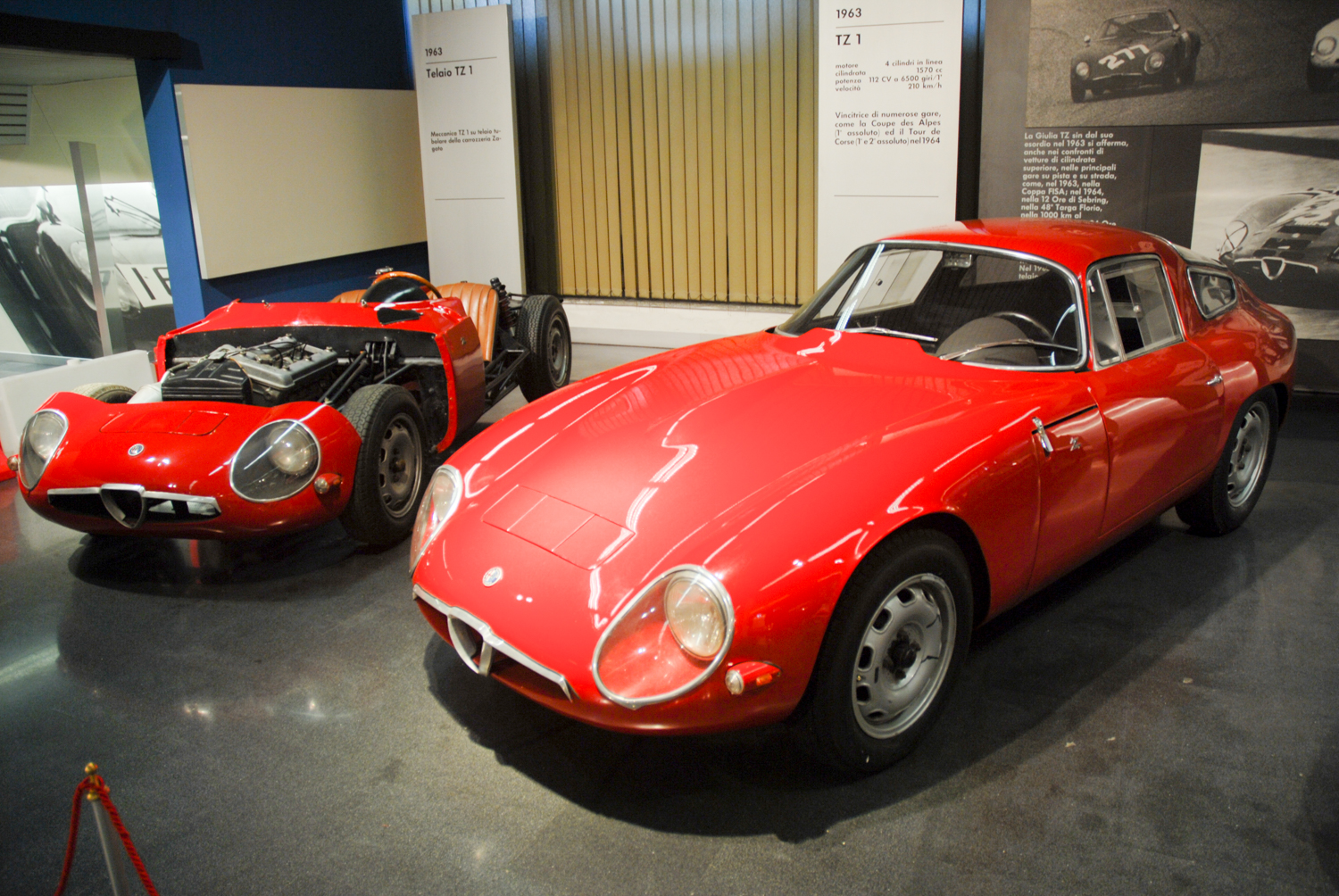 Known for their competitive spirit and constant experimentation with new ideas, Alfa Romeo embarked on their quest to build a formidable GT sports/racecar exhibiting the very best and most highly developed ideas for that time. Though conceived around the 105 platform, construction would employ a lightweight tubular steel chassis (tubolare) with light alloy coachwork by Zagato, forming the moniker TZ, Tubolare Zagato. The chassis design employed clever use of structural members allowing for flexibility and durability when mated to the aluminum body. Each TZ was fitted with unique front and rear independent suspension, front disc brakes and rear inboard disc brakes, with much of the parts exclusively constructed for this series using light alloy Electron components to save weight. The design innovations also included a dramatically lowered hood height, achieved by slightly tilting the engine from its typical upright position.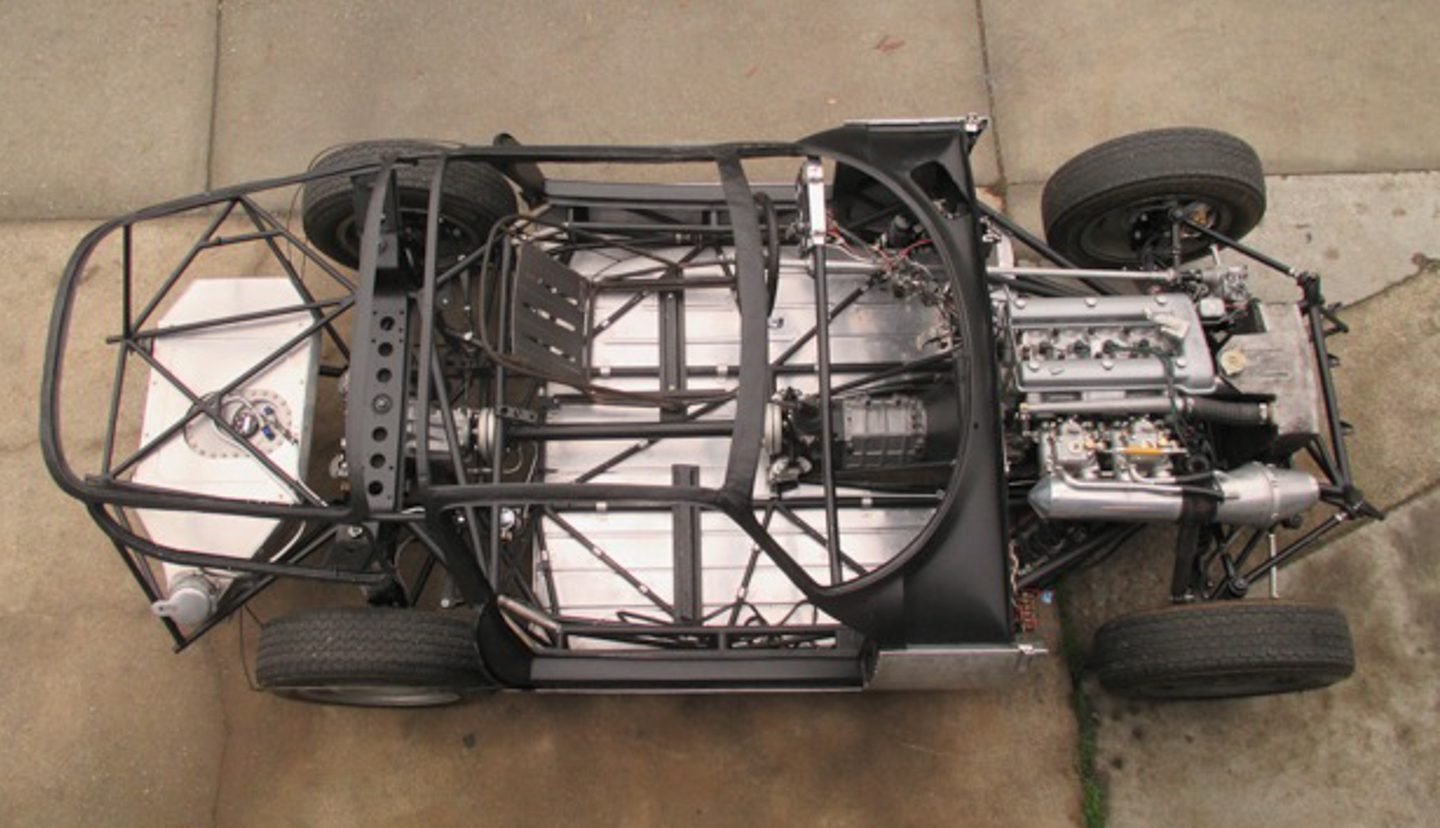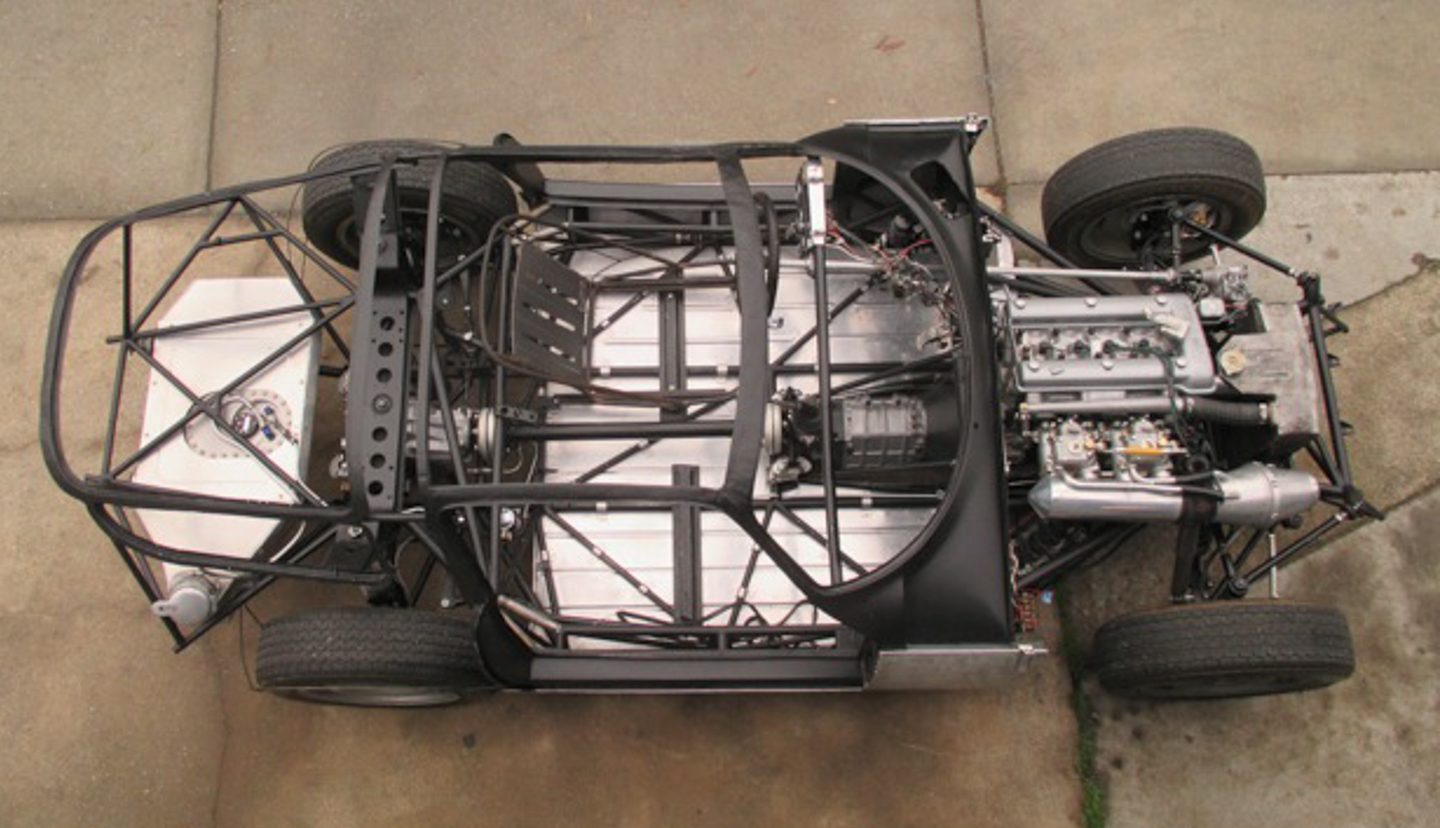 Fabricated in partnership with racing experts Autodelta, the project was spearheaded under the watchful eye of former Ferrari engineer Carlo Chiti. Upon completion, the TZ was introduced at the 1963 Monza Cup where it summarily achieved four first place wins in its class. With these successes, by 1964, 100 examples were immediately dispatched in order to meet homologation requirements for the Gran Turismo class. Many of these cars rapidly achieved win after win at prestigious European and North America racetracks. Though these cars were quite successful, this period of racing development was moving so quickly that by the mid to late '60s, it was clear that front-engine, tube frame cars were becoming dated. Production ceased on the TZ in 1967 with a mere 112 examples built during the entire four-year production run.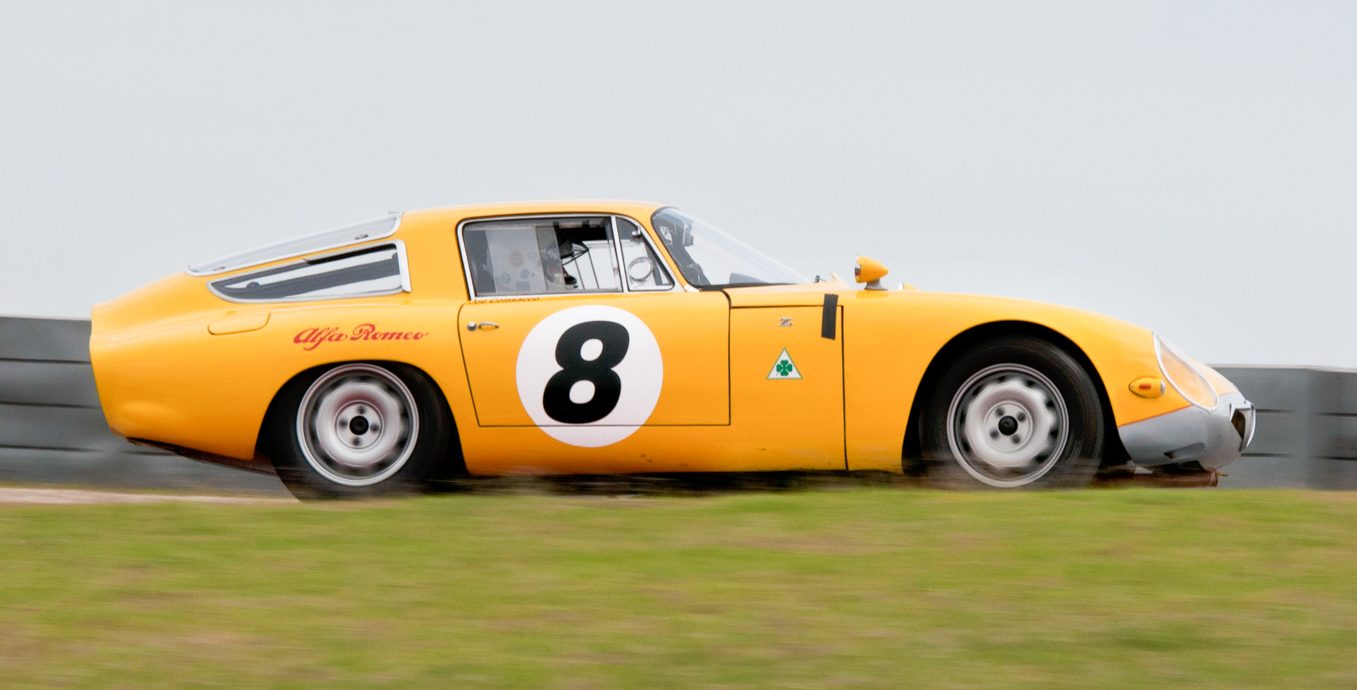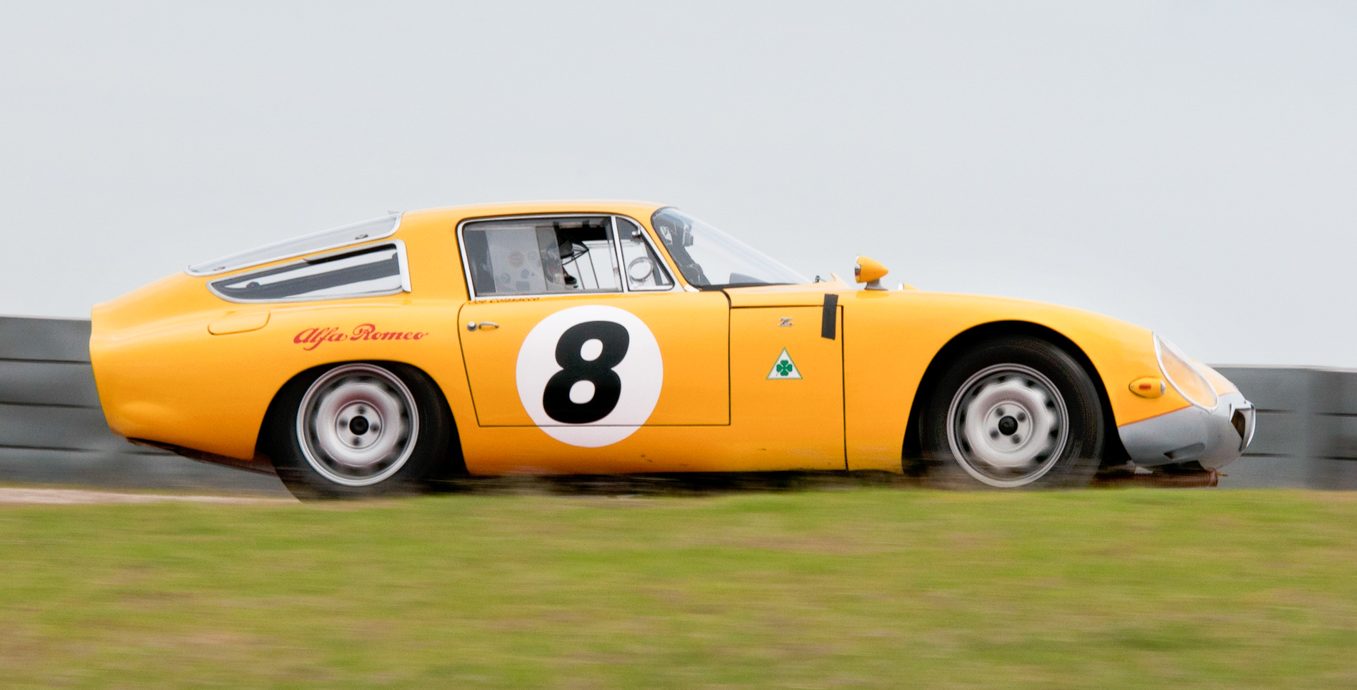 A marvel of period racing technology, and stunningly beautiful still decades after introduction, the Alfa Romeo TZ1, so called for its first iteration, remains today an icon of sports car design. Resplendent in handmade Zagato alloy coachwork tightly draped over state-of-the-art mechanicals, the cleverly integrated aerodynamic features result in a superb confluence of motoring excellence that continues to impress even when compared to modern sports cars today.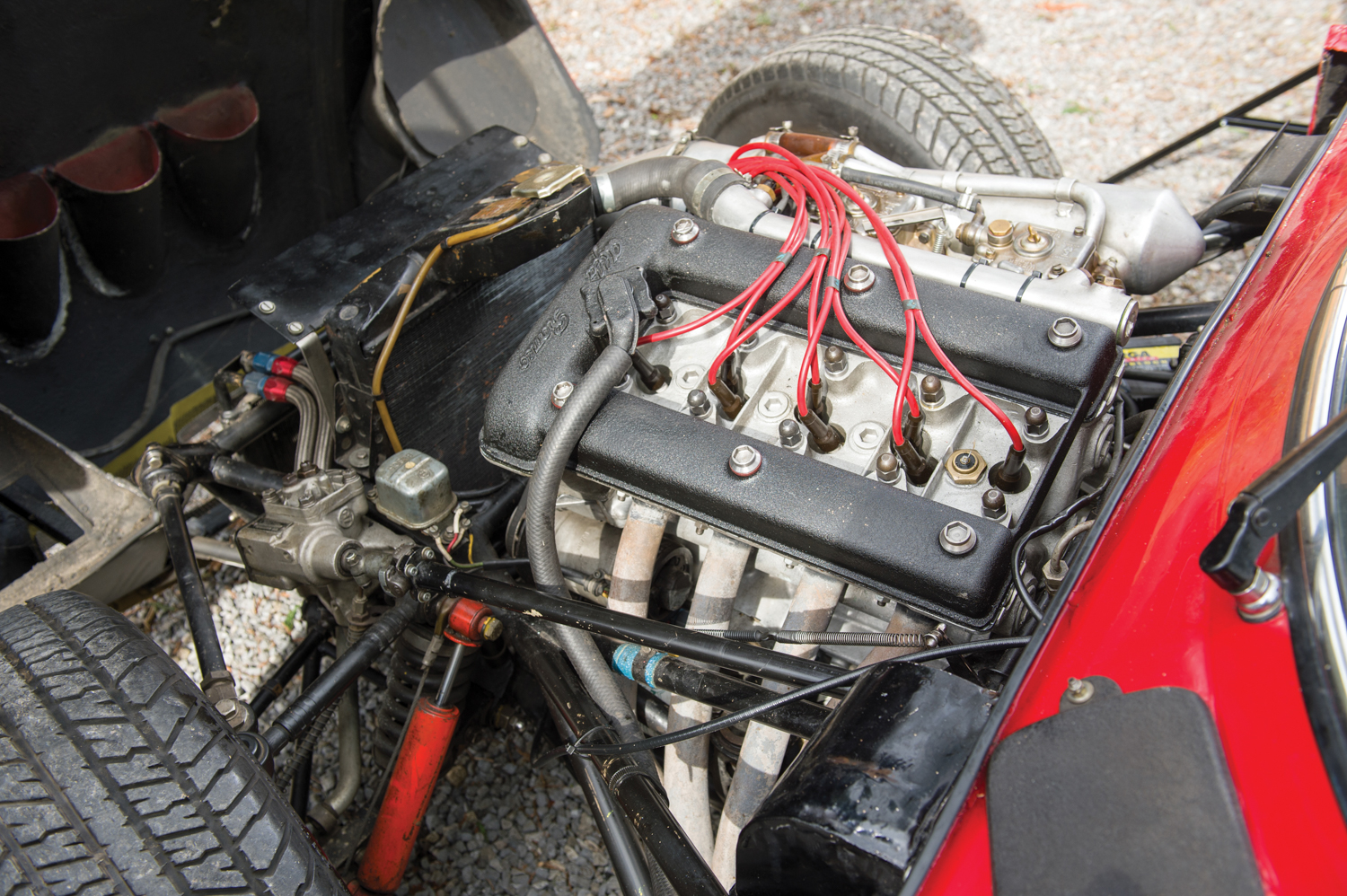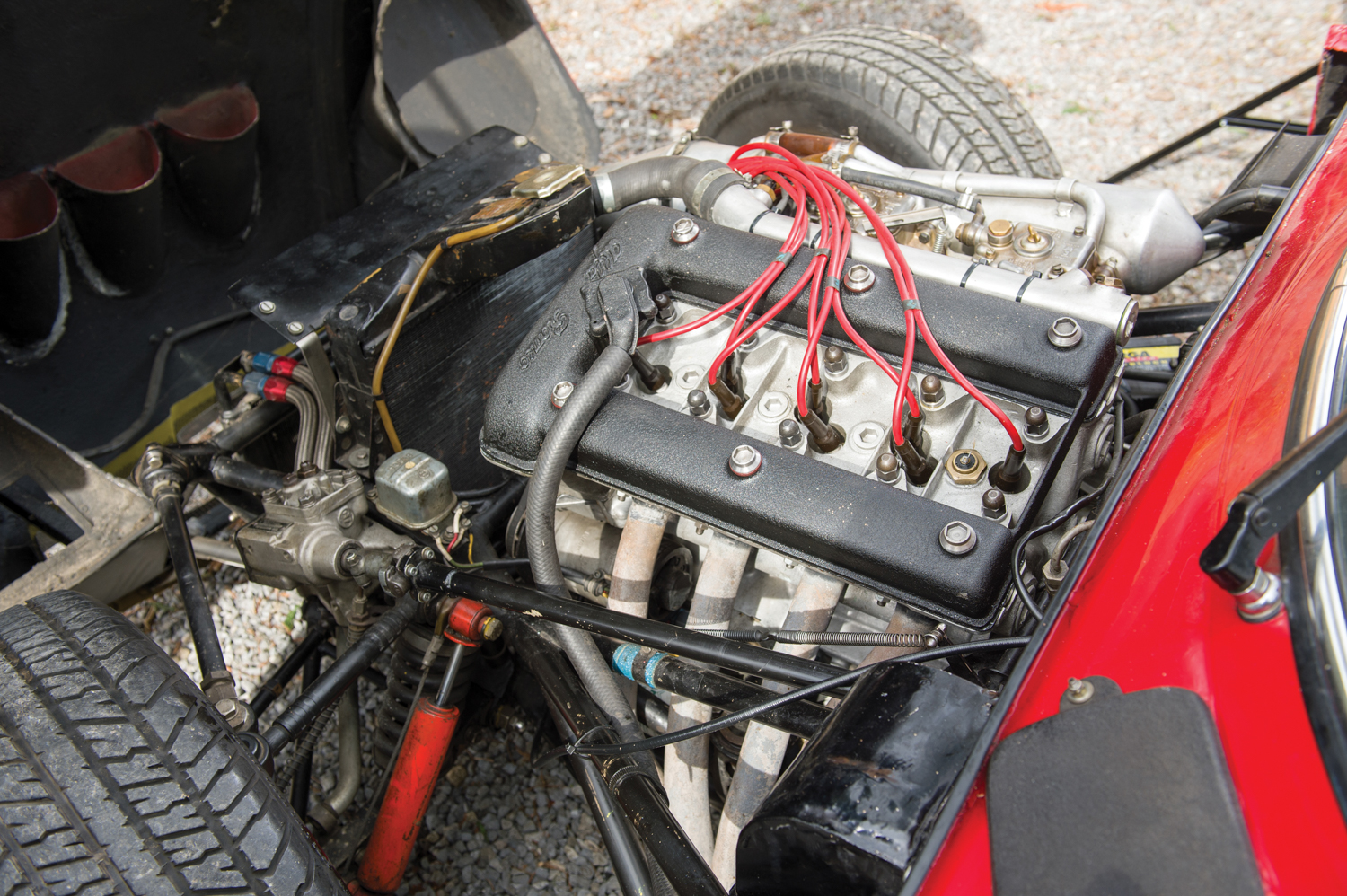 Certainly, the magnificent twin-plug engine is a masterful piece of engineering, with artfully sculpted magnesium castings and surprisingly high horsepower for a modest twin-cam, 4-cylinder engine, but the most compelling feature of the TZ is the sumptuous aerodynamic aluminum Zagato body. Brilliantly and tightly draped over the tubular steel frame, the softened nose drops low to the ground with the grille opening falling under the centerline of the covered headlights and a long nose stretching forward of the driver's seating position. Built to compete alongside the larger displacement Ferrari GTO, the TZ was lower, lighter, and more agile, but it would be the dramatic Kamm tail or "Coda Tronca" that would be the most significant advancement of the times.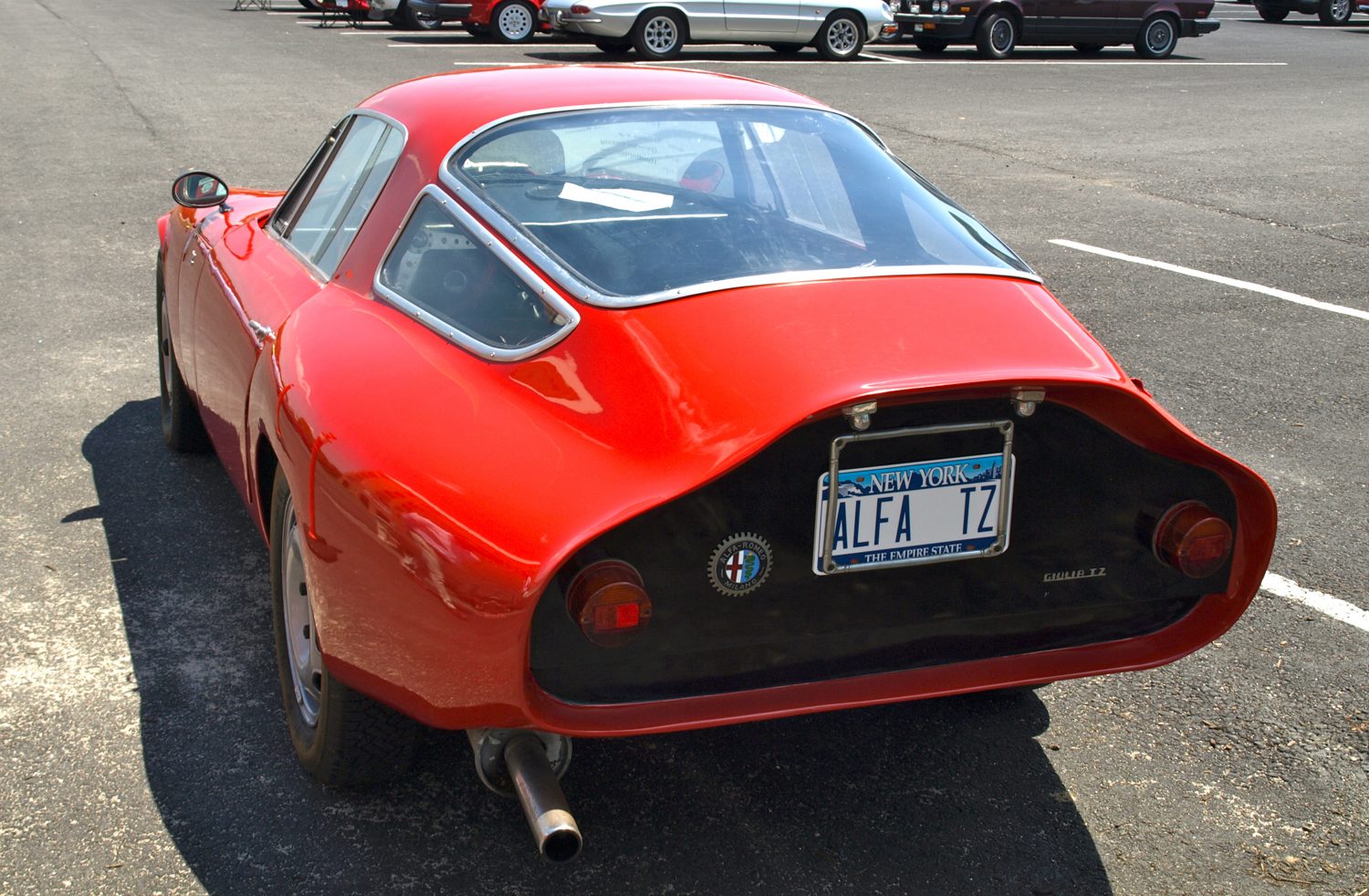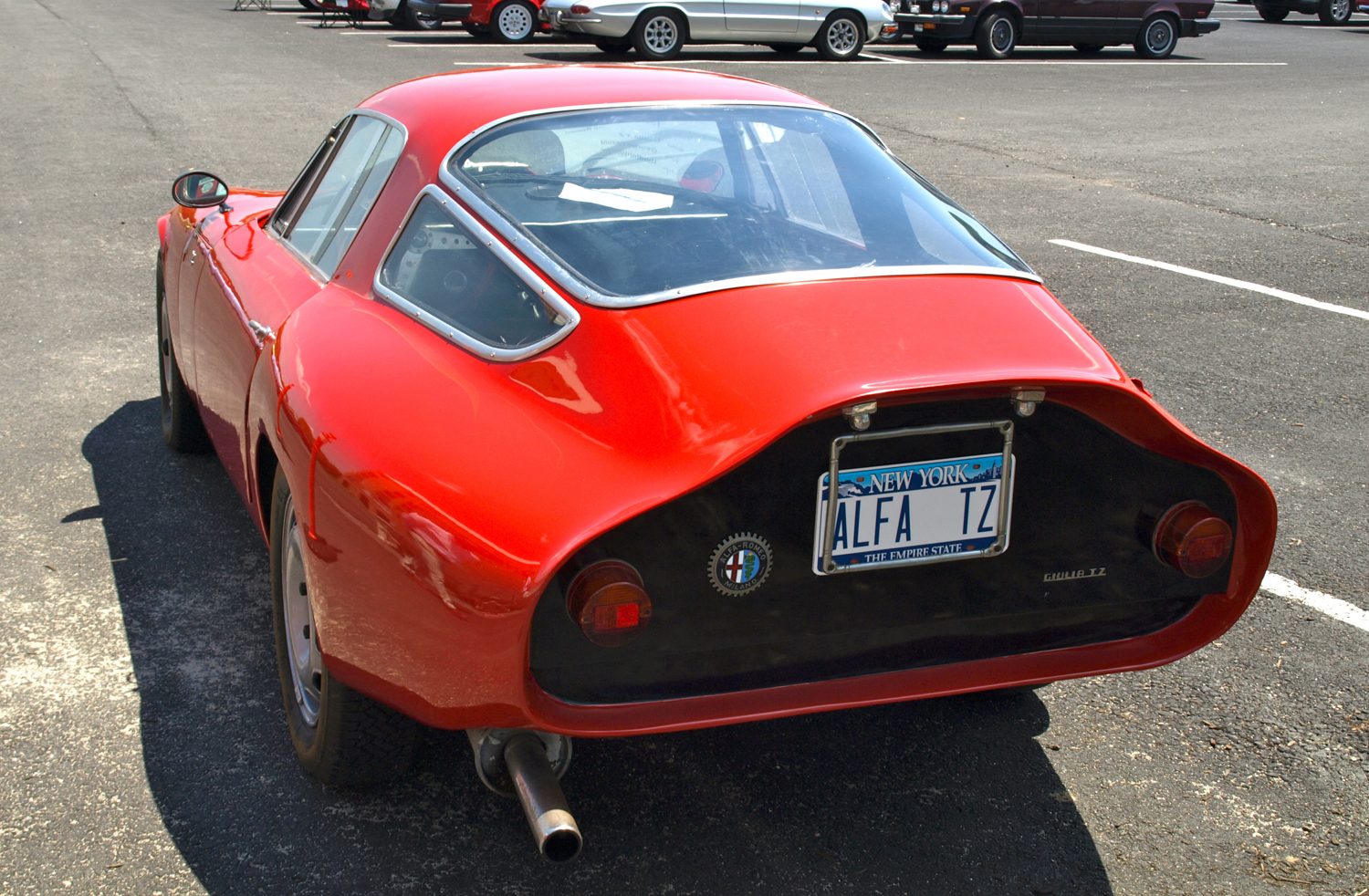 The Kamm tail, first proposed by automotive aerodynamicist Wunibald Kamm, surmised that fast air could quickly return from a properly lengthened and contoured roof surface and become instantly forced against an abruptly flat rear body panel. This cut-off rear end would essentially create a rapid return of air that effectively pushed the car forward without using more horsepower. The resultant aerodynamic benefit increased top speed while reducing fuel consumption – a race car driver's dream quotient. This feature coupled with the low roof, covered headlights, and long tapered body lines, significantly aided high speed performance for the TZ.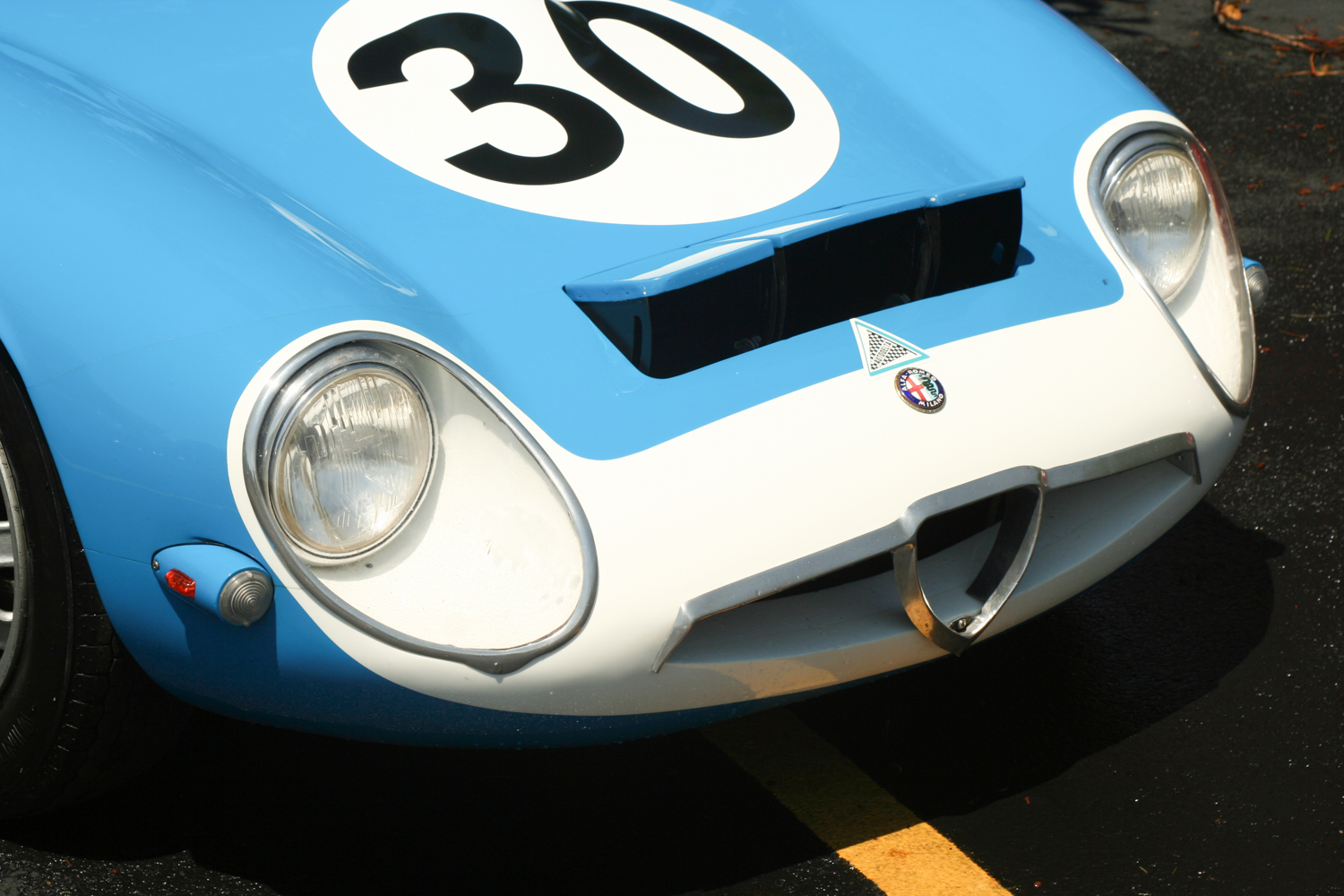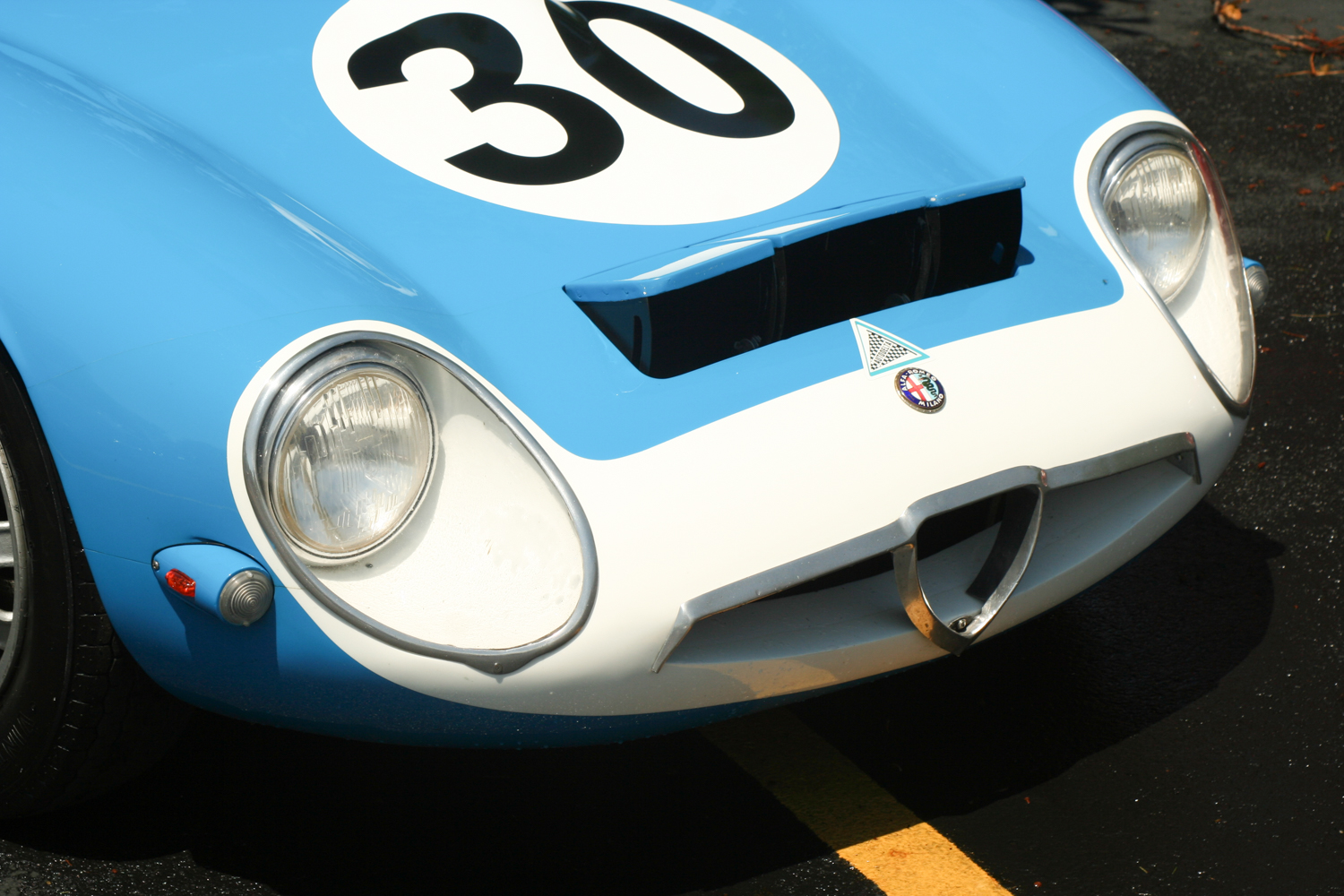 Weighing in at less than 1500 lbs, the light and nimble TZ1 was not only quick, it was also capable of top speeds of 140 mph with surprising stability. Remarkably, though the Kamm back design had seen successful in pre-war tests and car companies were well aware of it, yet this idea was not widely used until Zagato began experimenting with it on the TZ. No doubt the young designer Peter Brock was aware of the TZ design and the Kamm theories when he began work on another icon of mid-'60s design, the Cobra Daytona.
Today, the TZ design still remains one of the most balanced and beautifully formed sports cars, inclusive of the dramatically tapered profile and abruptly trunkated rear end. The smoothly sculpted front fenders, clean body side sections, and gently tapered, elongated side panels achieve a contrasting harmony with the recessed Kamm back tail. With the satin black recessed rear panel, from any rear view, the car appears to have been tightly pulled over the substructure almost sucking in the contents of what unfortunate prey might fearfully be scurrying from it. From the front view, you are easily seduced by the fluid lines, low roofline, and tight stance. It's only when you complete your walk around the rear of the car that you realize something wicked has happened. Like a surviving lizard whose tail was severed in battle, quickness and agility had shaped its escaped, cleanly sliced form. This sinister "survivor" visage must have had a sobering effect on competitors behind the TZ as they jockeyed for position, against the seemingly gaping maw.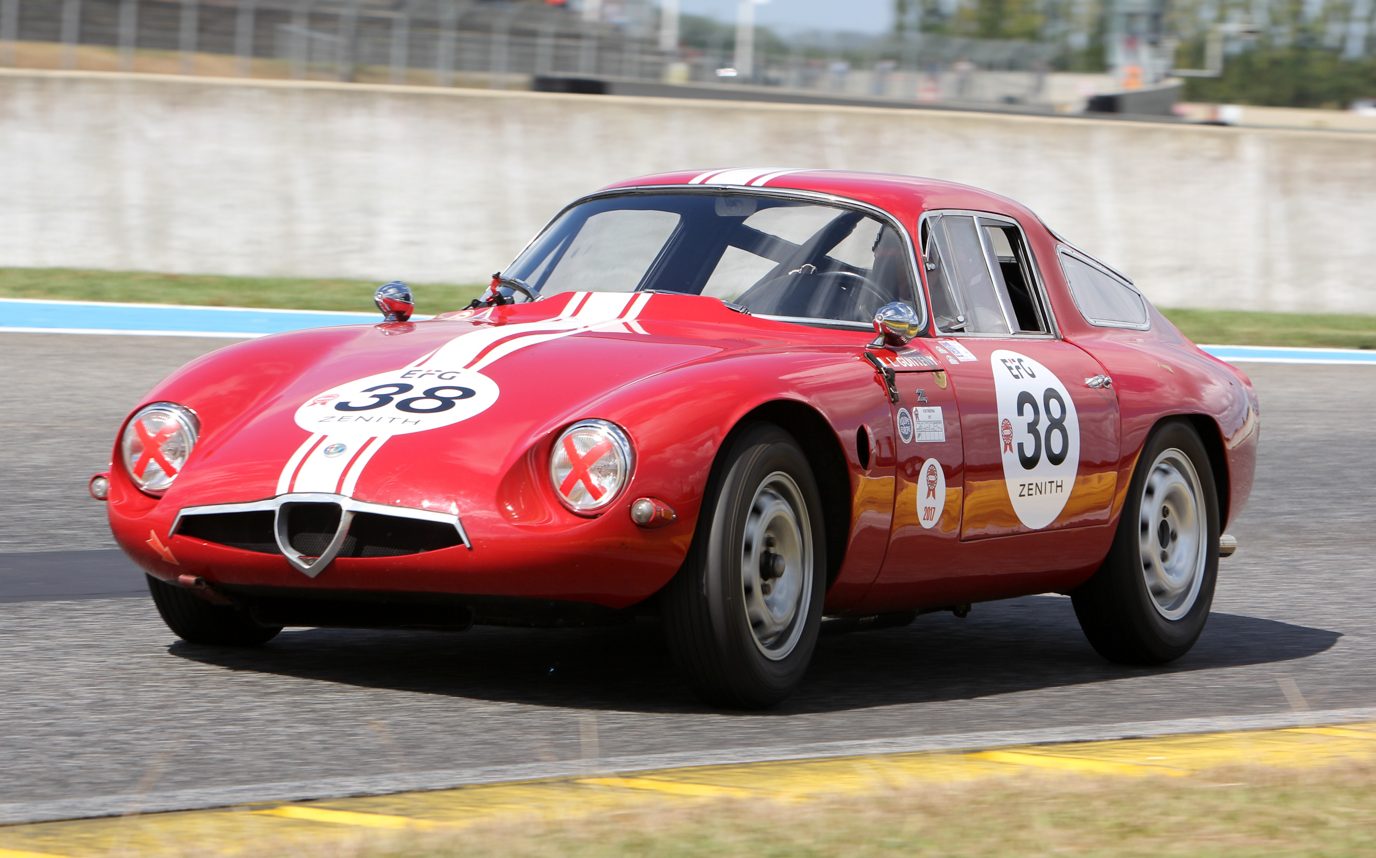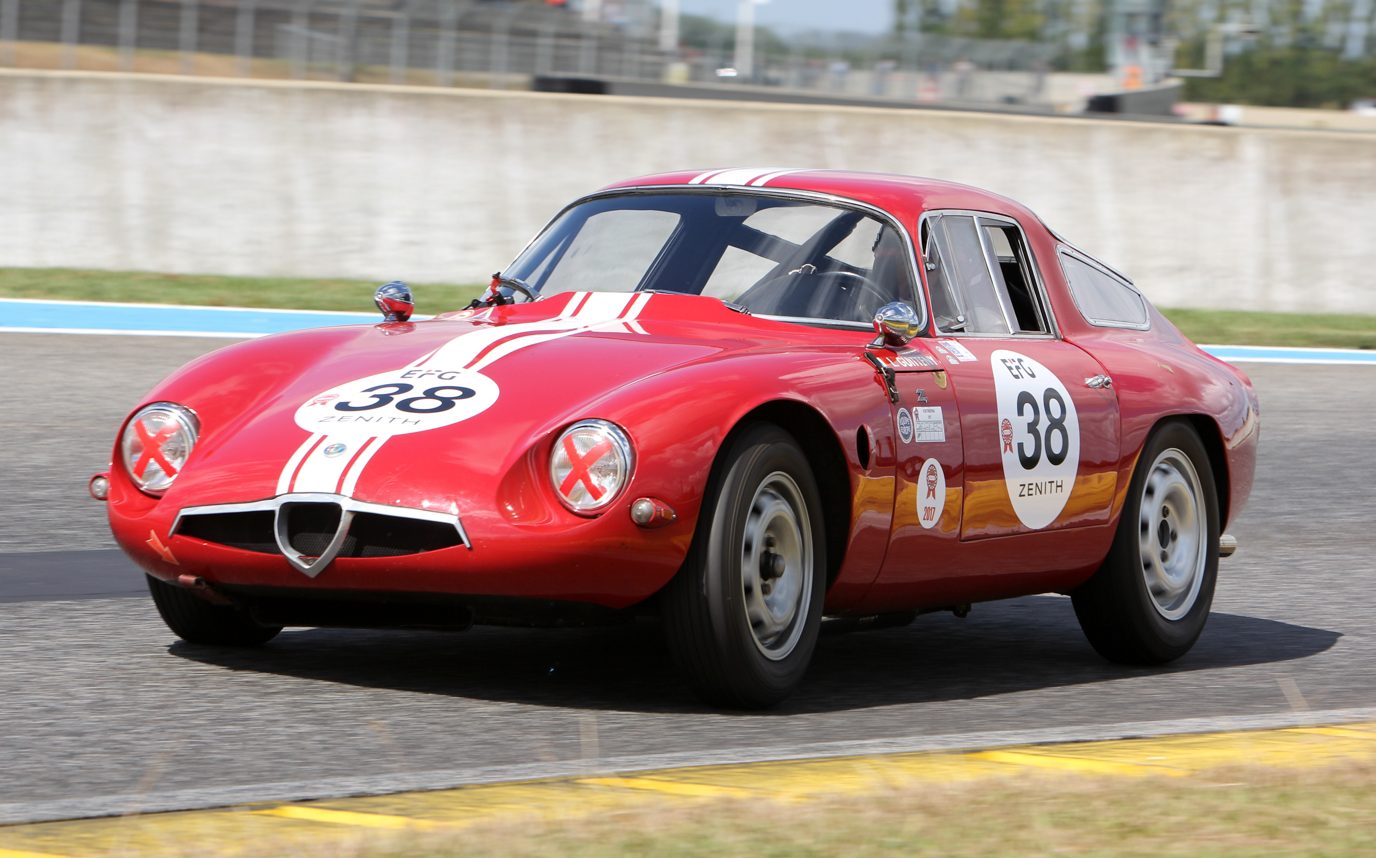 With a fused lineage of Alfa Romeo racing heritage and unmistakable Zagato design, the TZ1 truly embodies the spirit of motorsports excellence from one of the most daring periods in sports car history. Having conquered world renown racing circuits and now revered as a cherished classic, it's likely that no singular sports car will ever approach the confluence of engineering excellence, sculptural hand-crafted beauty, and aerodynamic innovation as the Alfa Romeo TZ1.