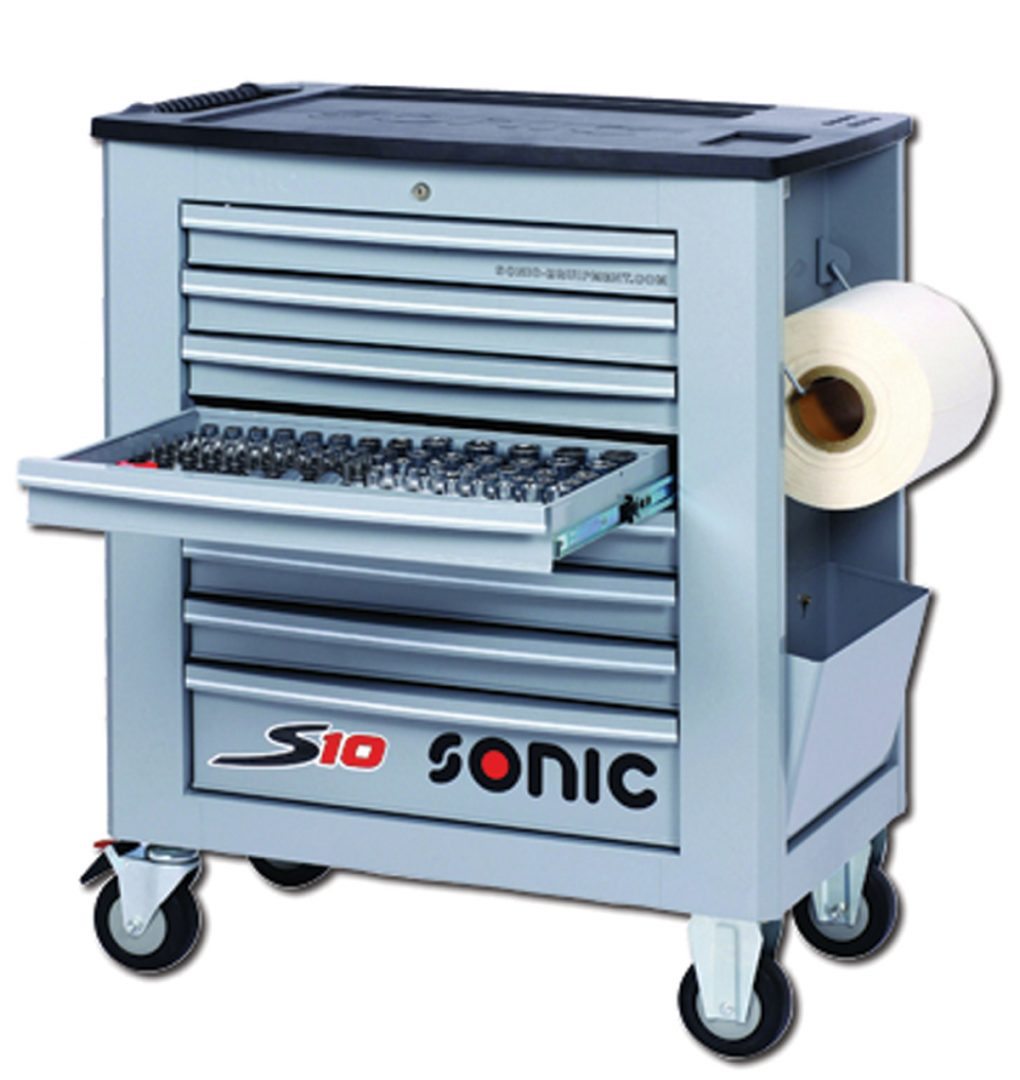 Sonic Tools
Let's face it. Our toolboxes can sometimes be a mess.  Sure, our toolbox drawers contain the implements we need, but reaching for the right tool—for many of us—is not as instantaneous as we would like.
Enter Sonic Tools. European-manufactured, high quality and obsessively organized!  It is hard to find such orderly storage solutions in such quality gear. They have individual modular sets all the way to complete toolbox sets, pre-packaged in sturdy foam inlays, in a number of drawer sizes and configurations. This turnkey solution has not only led Sonic to be the official hand tool of the IMSA racing series, but sales of the sets have resulted in Sonic tools finding their way into garages and shops throughout the world.
Beyond the comfort, efficiency and quality, Sonic has an amazing lifetime guarantee:  If you break a Sonic tool, simply take a picture of the damage, text it to the company, and a new tool is in your hands in 24 hours!  We tried the ratchet/breaker bar set, screwdrivers and metric wrenches. They are strong, precise and easily as good or better than the boutique tools that have occupied our boxes since we began twisting wrenches. Undoubtedly the best part is—you always know where to find them!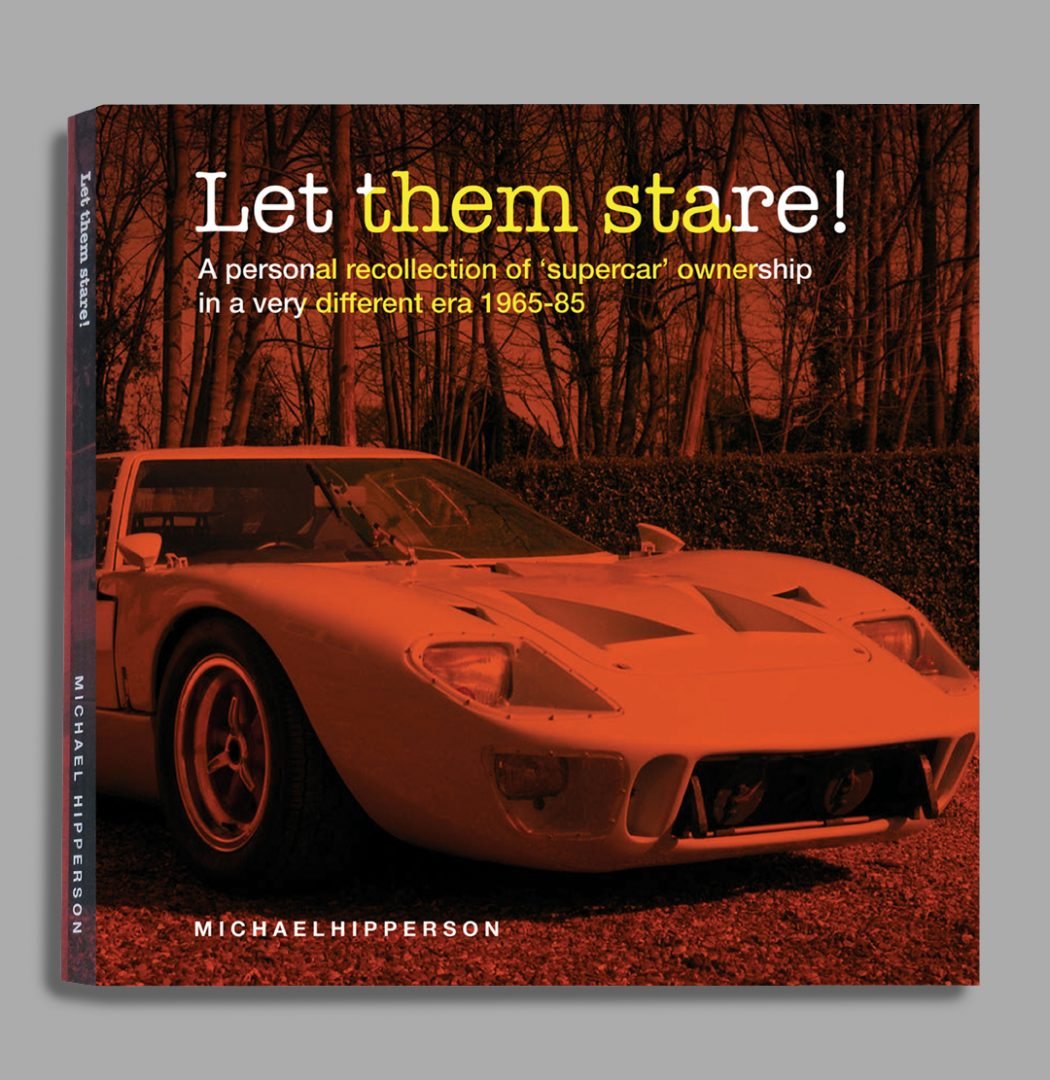 Let Them Stare!
A personal recollection of 'supercar' ownership in a very different era 1965-'85
By Michael Hipperson
With a foreword by former Jim Clark chief mechanic Cedric Selzer, this well-illustrated book chronicles 20 years from a young man to a 40-something, his life, times and the list of cars he was very fortunate to own through the period—and what a list!
Written, warts and all, in a very soap-operatic, but engaging way.  Those of us, of a certain age, can easily reminisce, chuckle and appreciate some of the situations in which the author, Michael Hipperson, found himself. His exotic catalog of cars starts with his first sportscar, a Triumph Spitfire MkI, through to a Ferrari 308GTSi, meandering through a GT40, Jaguar E-Type and a Lamborghini Miura P400S to mention but a mere handful..
Hipperson's motives for writing were two-fold, firstly I think it was a cathartic exercise for him, and second it was his wish to raise further funds for a charity dear to his heart—the Little Havens Hospice (registered charity 1022119) who provide specialist care for babies, children and teenagers, up to the age of 19 years from across the UK county of Essex, who have a life-limiting or life-threatening illness. Over the years, Michael has done much work to help finance this home by holding regular events including the annual "Elise Garden Party." Since 2004, the fund-raising totals in excess of £250,000. With the proceeds of the book going to the charity this will probably be one of the best £15 you'll spend this year!
UK price: £15.00 (or equivalent + P&P)
Book available direct from www.letthemstare.co.uk