March 2020 will mark the 50th anniversary of what many feel is the greatest endurance road race in history – the 1970 Sebring 12-hour. Yes, there have been many great 12- and 24-hour races over the years, some with more historical significance. But none can match the 1970 Sebring for its combination of legendary drivers, great cars, and an incredible finish.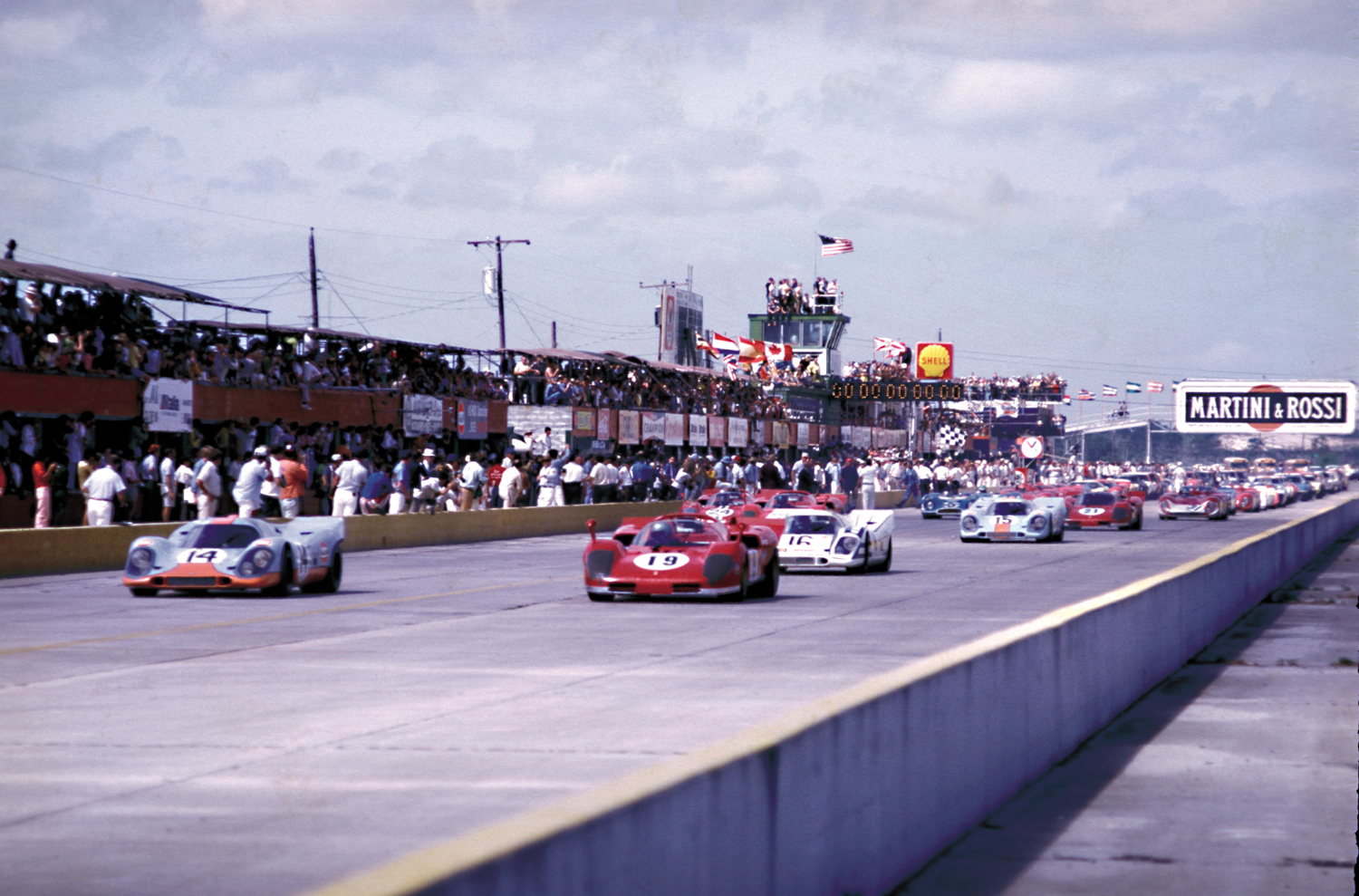 It's difficult, today, to truly appreciate the international status Sebring had in its first 20 years. All the greats raced at Sebring at one time or another: Fangio, Moss, Hill (both of them), Surtees, and Stewart. Even Jim Clark in a Cortina when he was reigning World Champion!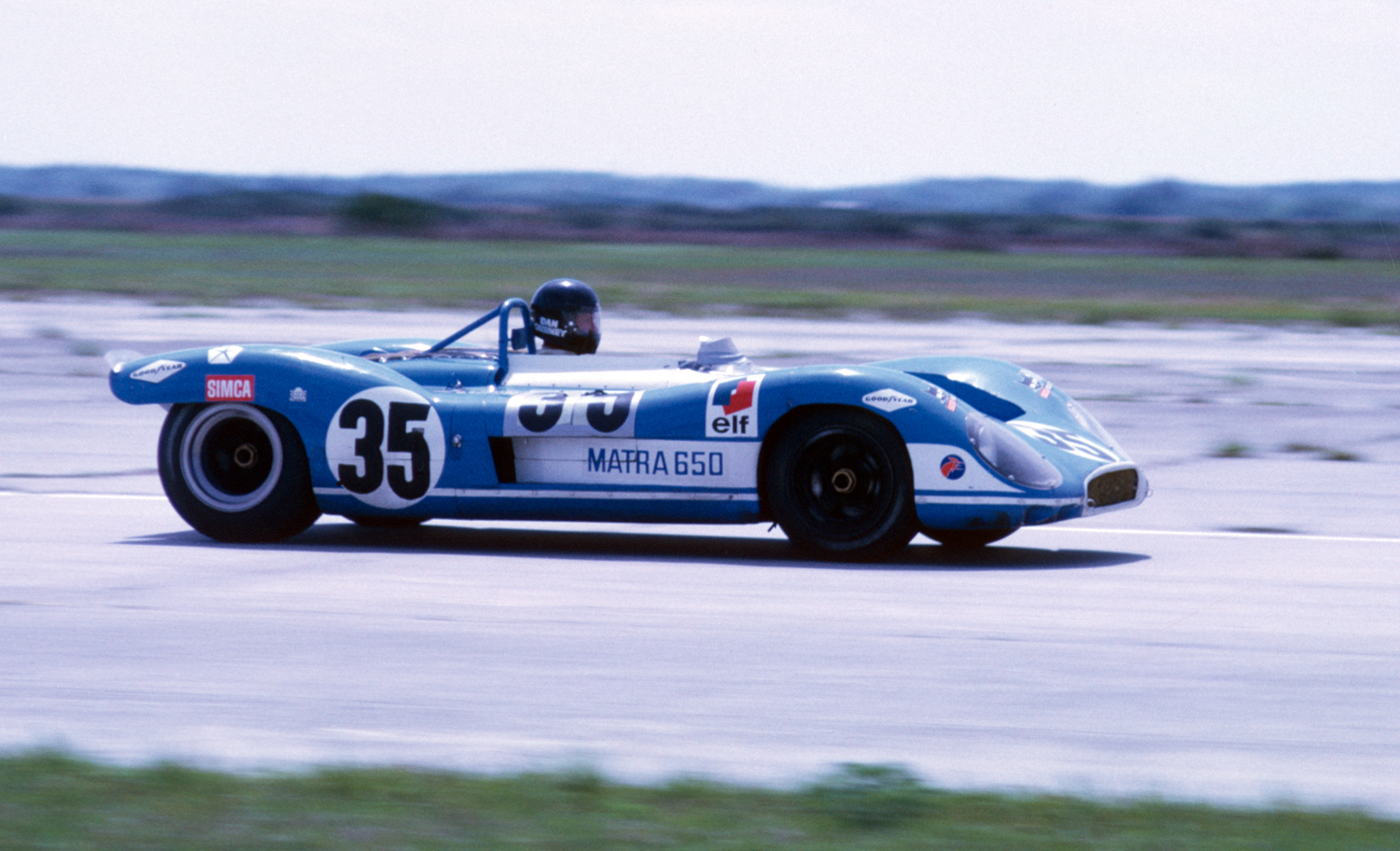 These days, drivers generally must devote themselves to only one or two series. But in 1970, the great drivers drove everything. One week they'd be in the orange groves of Central Florida, the next in Europe racing F1. And team contracts weren't so restrictive. They could be driving a Porsche at Sebring and a BRM at Monaco or an Eagle at Indy.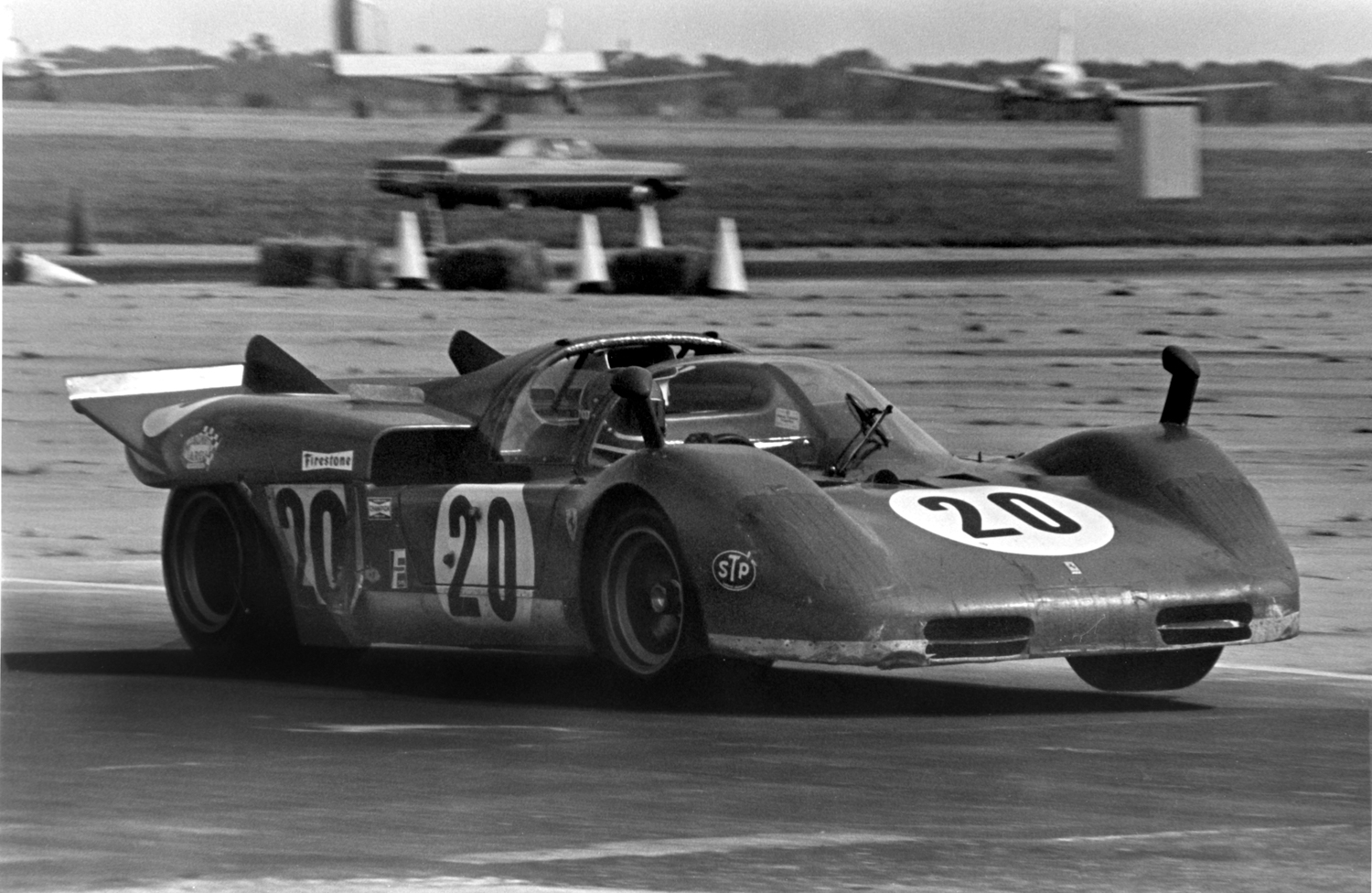 Many top F1 drivers were at Sebring in 1970: Andretti, Ickx, Rodriguez, Siffert, Elford, Parkes, Redman, Courage, Cevert, and Gurney. This year also had an additional element of glamour – Steve McQueen had entered a Porsche with Peter Revson as co-driver.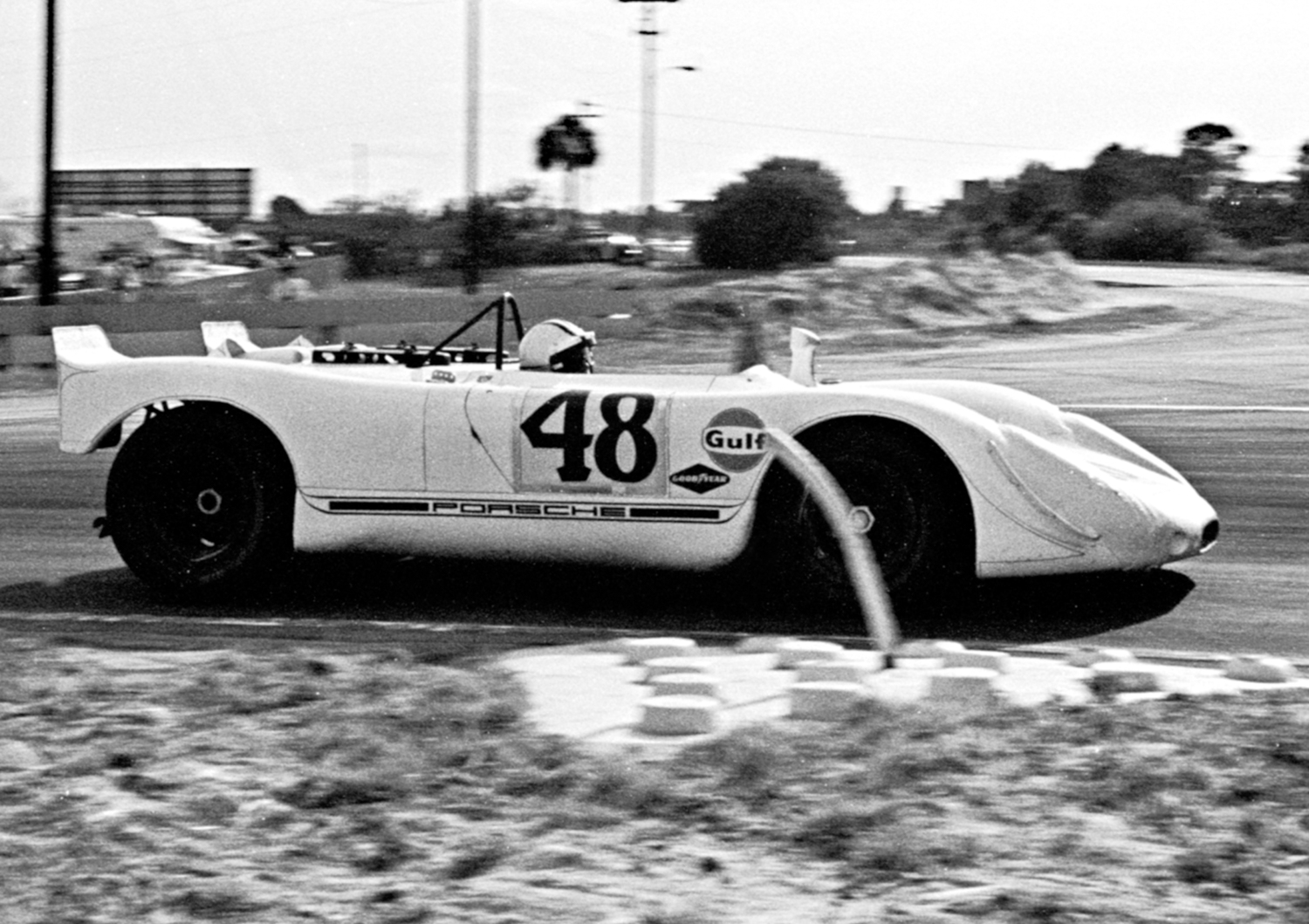 Few gave Steve McQueen and Peter Revson much of a chance.  McQueen's film company, Solar Productions, had entered the Porsche as "research" for the movie Le Mans, which was to begin shooting that summer. (Their 908 was converted into a camera car and actually ran in the 24-hour race and finished 8th! Unfortunately, because they had to stop more frequently than the regulations allowed to change the film in the cameras, they were not officially classified as a finisher.)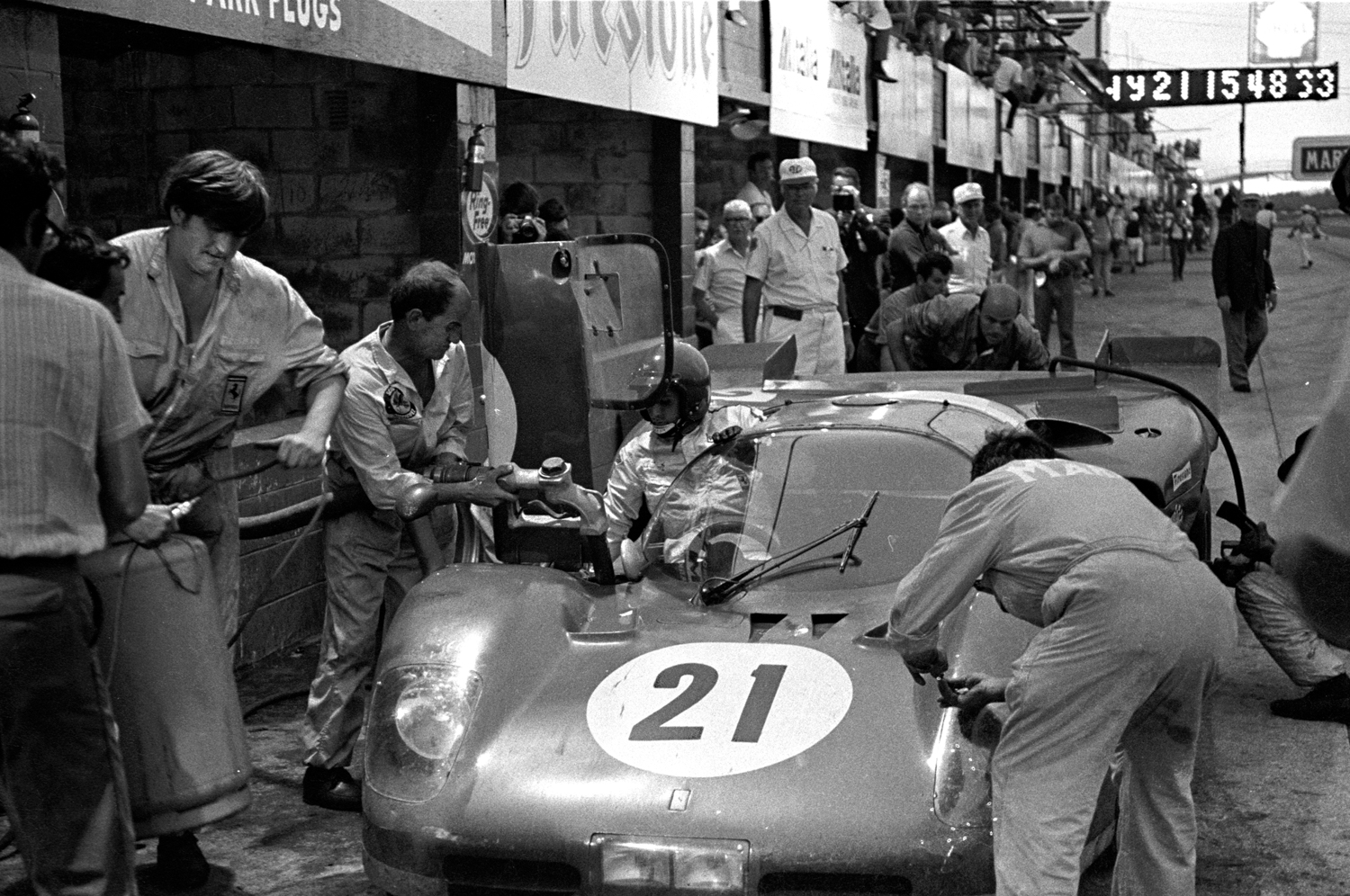 Revson, of course, had by now established his driving credentials even though he initially suffered from a "rich boy" image. (His uncle was Charles Revson, the founder of Revlon.) McQueen had done some of his own stunt work in The Great Escape and Bullitt and had run some club races (and the 1962 Sebring in a Sprite), but no one thought he was on a par with the top drivers at Sebring. Plus, he had broken his leg a week earlier in a motorcycle accident and had a cast on his clutch foot.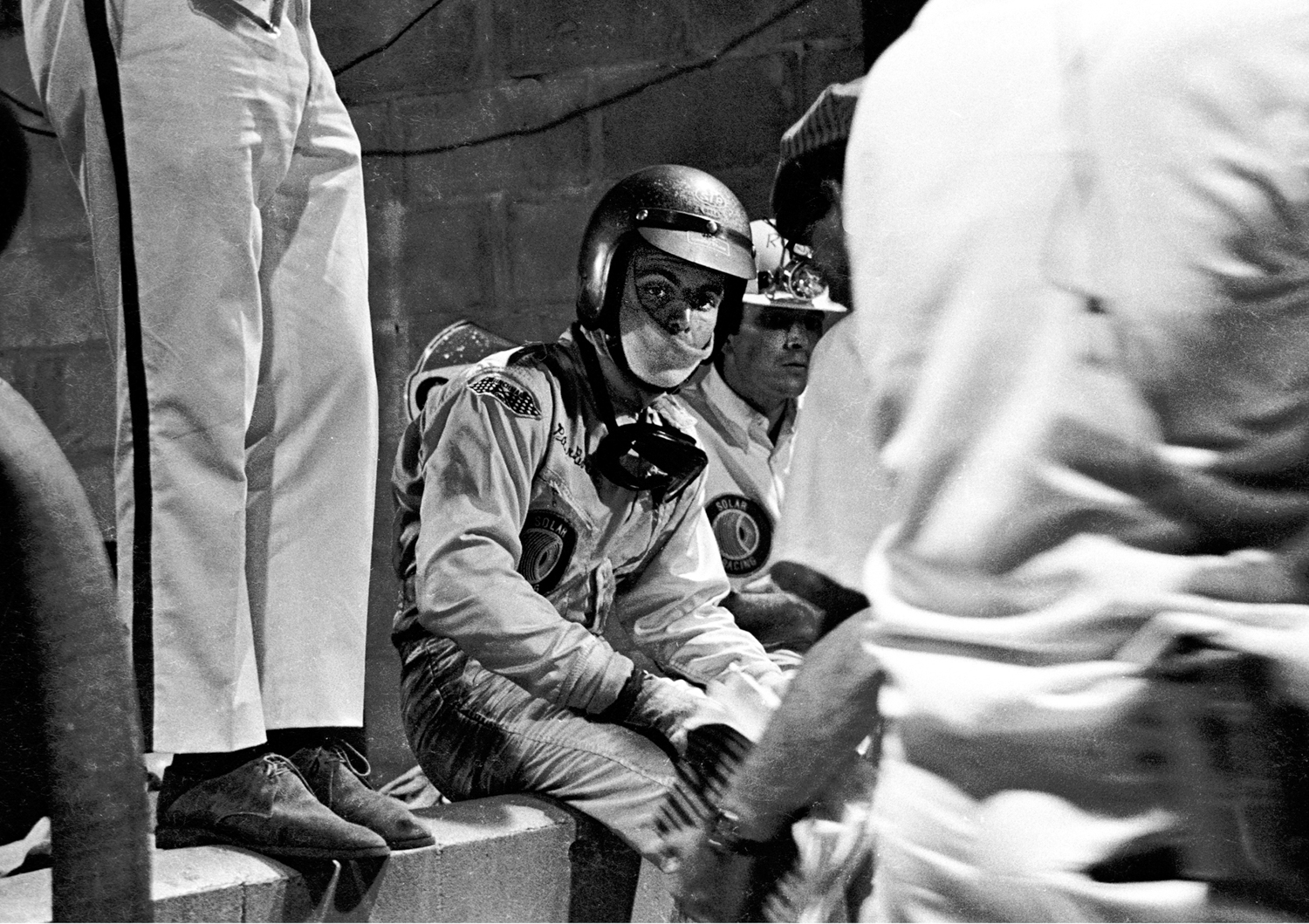 As it turned out, they almost won the race.
Sebring was built on an old, little-used WW II training airfield in the middle of nowhere (even for Floridians). The organizers had miles of concrete runways to use and they decided to try to use every inch of them. As a result, the lap length was in excess of five miles, making it one of the longest racetracks in the world.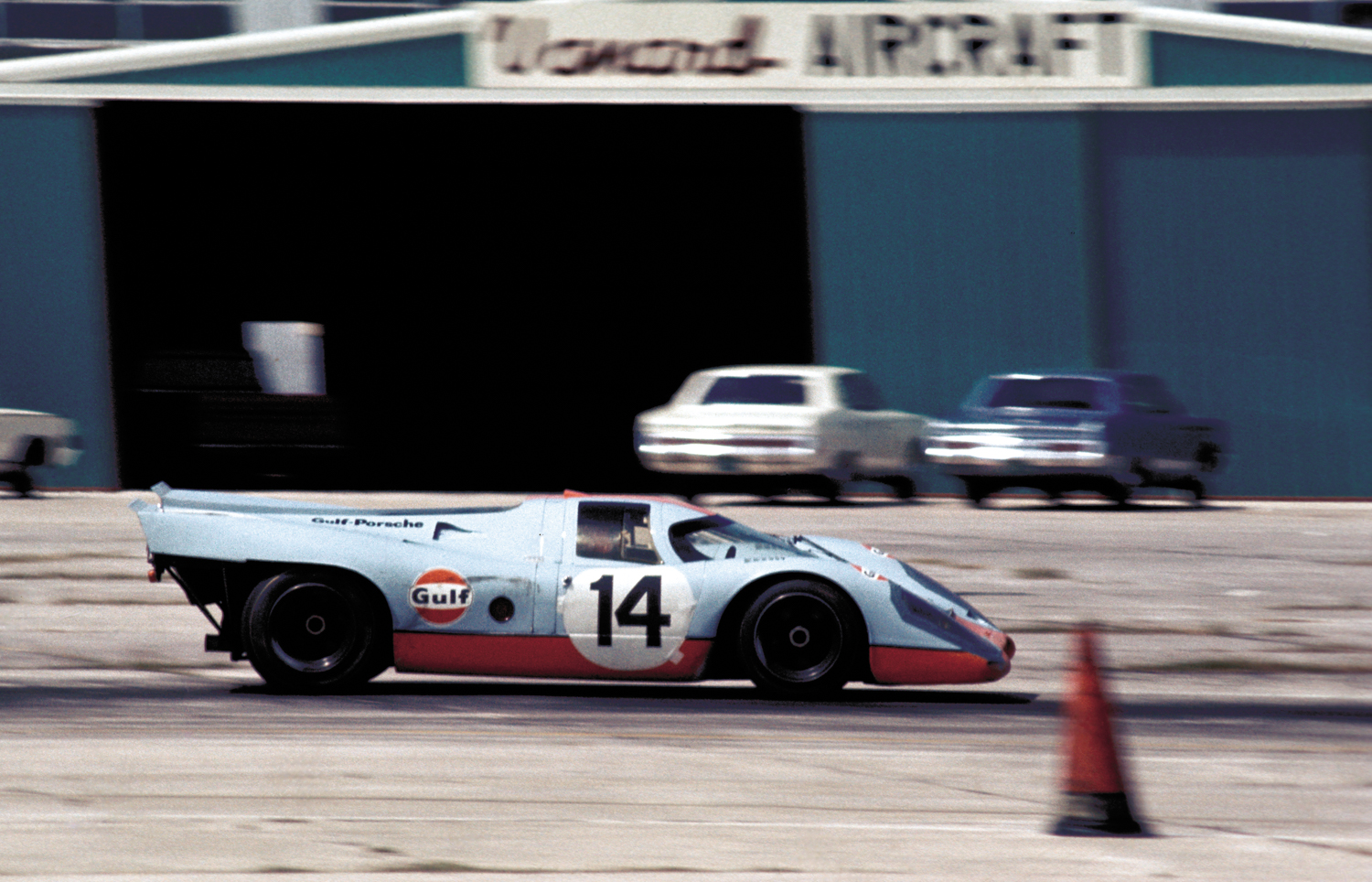 Much of the track today is smooth asphalt, but in 1970 more than half of it was the same concrete slabs poured a quarter century before. Anyone who has driven a racecar at speed through the last turns before the pit straight (one of the few places where the original track still exists) can testify to the physical toll on drivers and cars over 12 hours. Only the strongest were around for the finish.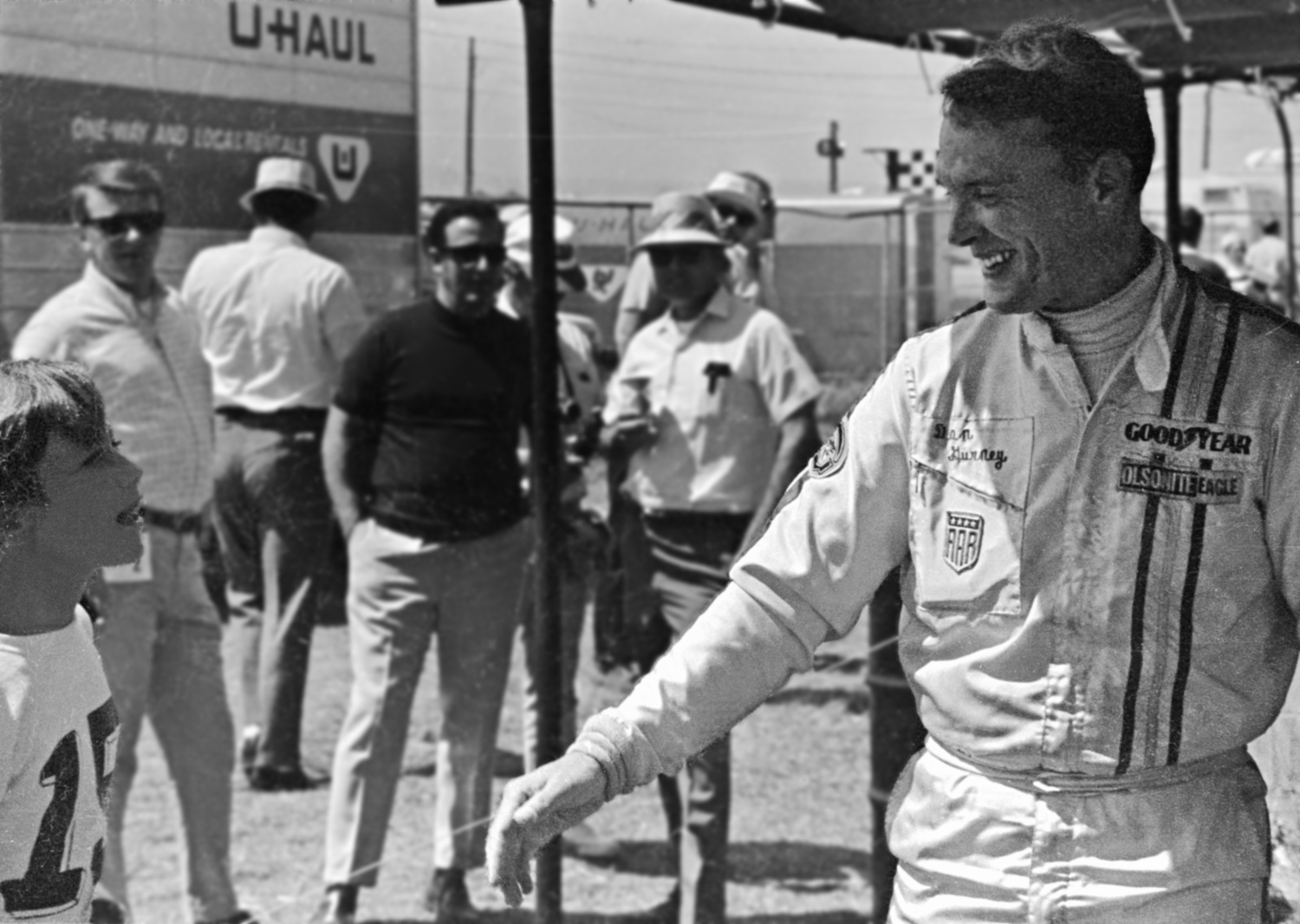 Race Promoter Alec Ulmann and the ARCF (Automobile Racing Club of Florida) tried to bring an air of Yankee sophistication to the event, but that was difficult considering the locale. VIP treatment consisted of a hospitality tent and private Port-A-Johns. But that was definitely better than the sanitary facilities for the rest of us: a few scattered bathrooms with lines that lasted until an hour after the finish of the race.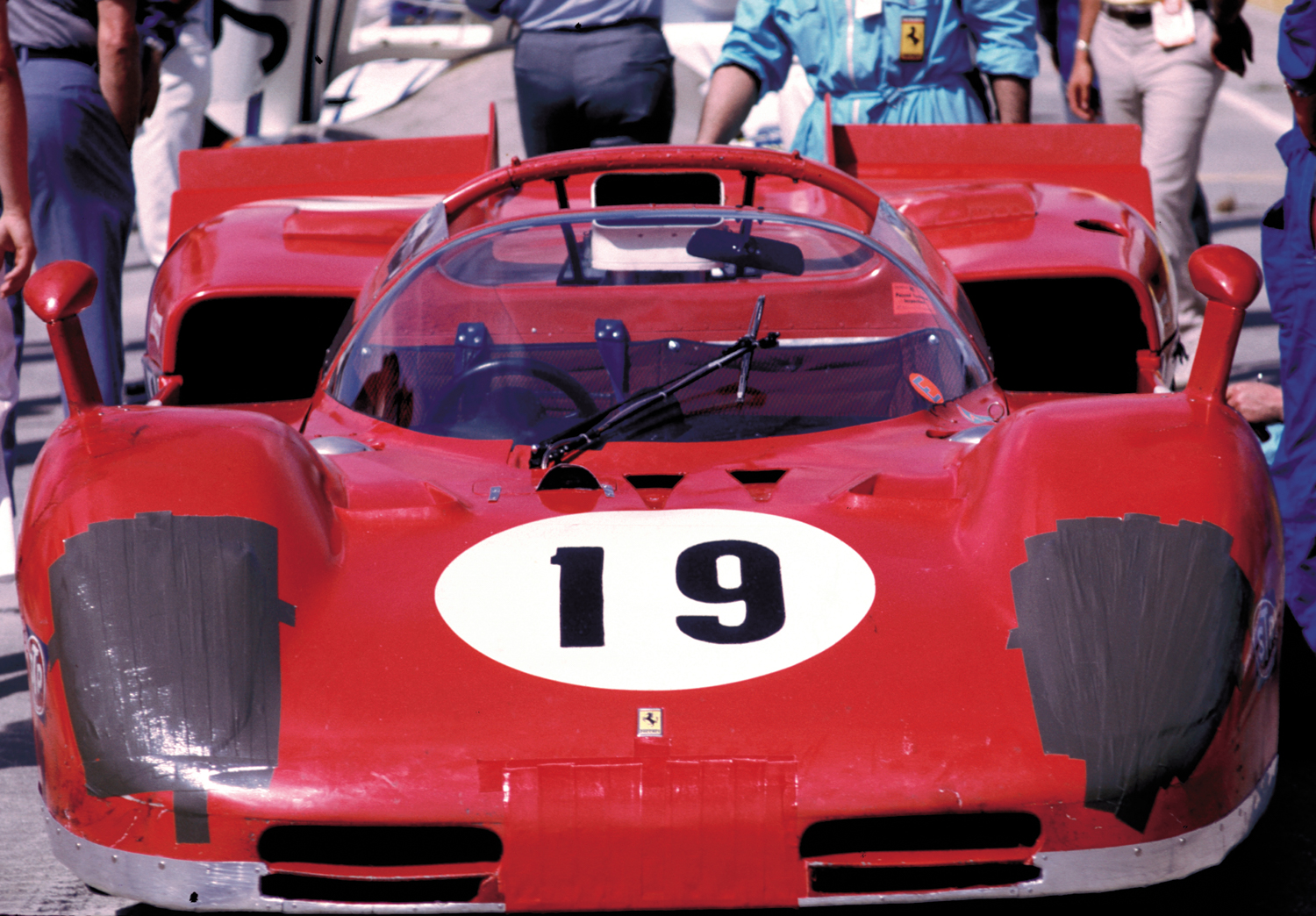 Despite the fact that they had a wide expanse of concrete for the pit straight, the organizers decided to make the pits only two relatively narrow lanes wide. Everyone would stand in the pit lane – there was no area in back like today. Cars entering and leaving would use the outside lane and there were no enforced speed restrictions. As a result, the pits were potentially very dangerous for the photographers, stewards and mechanics.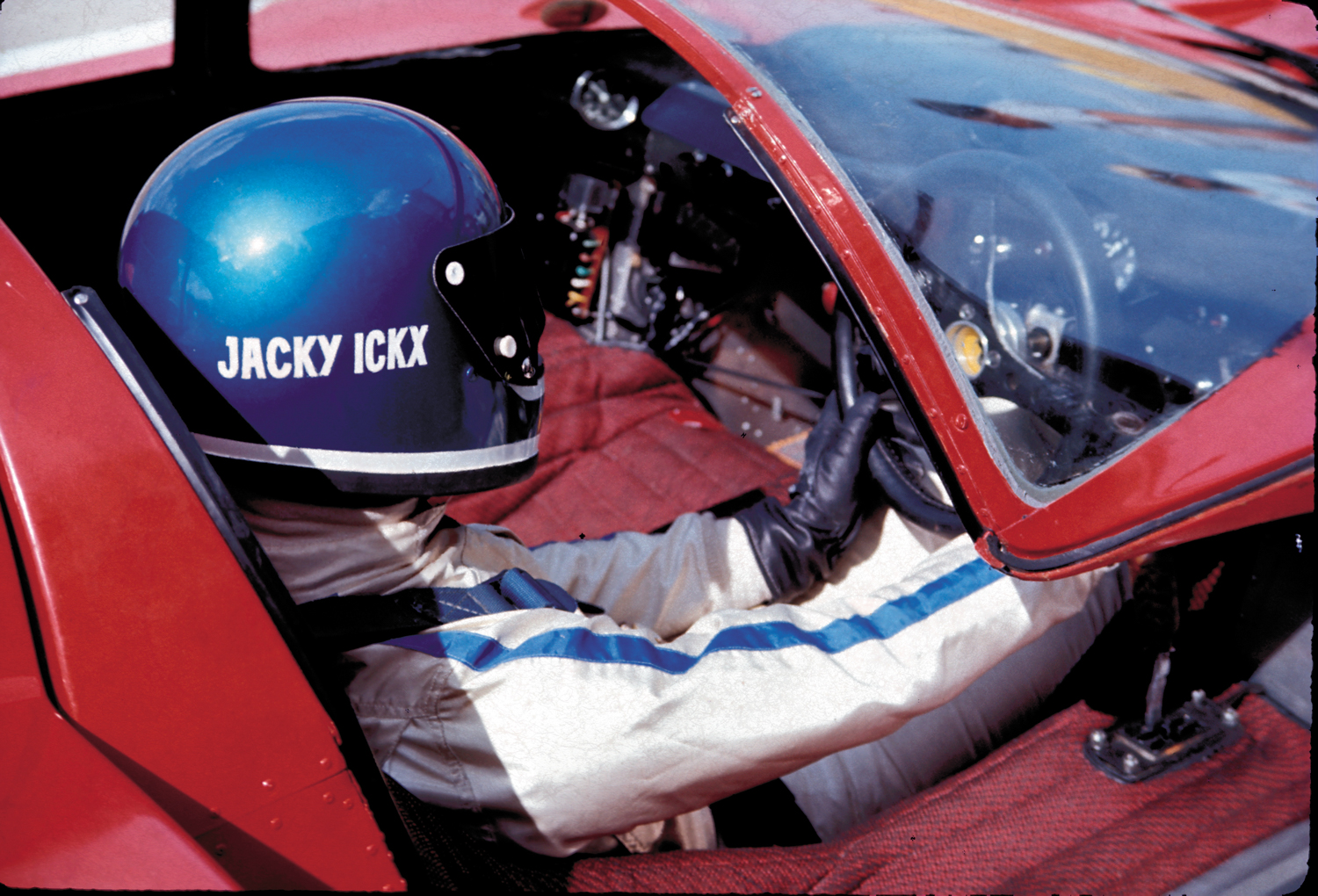 Mechanics working on the cars must have cursed Sebring. There was little light (unless you brought your own high-intensity light rig) and there was barely enough room between the car and pit stall wall to change a tire. But many teams (they always seemed to be English) would change a clutch or fix a bad bearing right there on the concrete.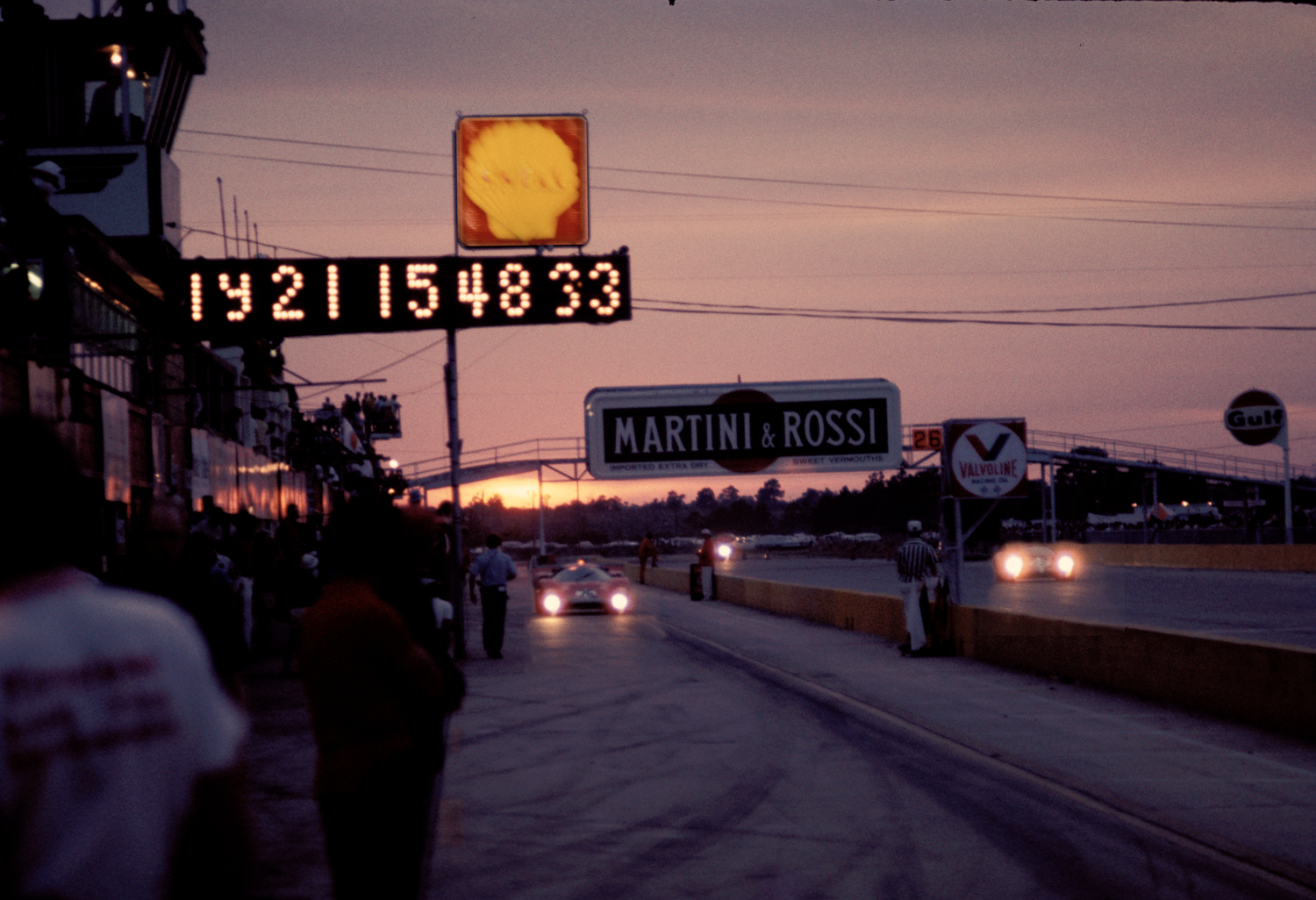 This lack of light made shooting photographs difficult at night. Flashes were forbidden during the race (or, at least, I don't remember anyone using one). We had High-Speed Ektachrome (ASA 160!) and would push Tri-X to levels Kodak never intended. Luckily, there was usually a film crew from Triangle Films and they would turn on their bright lights to help boost exposures whenever a top-placed car came in for a pitstop.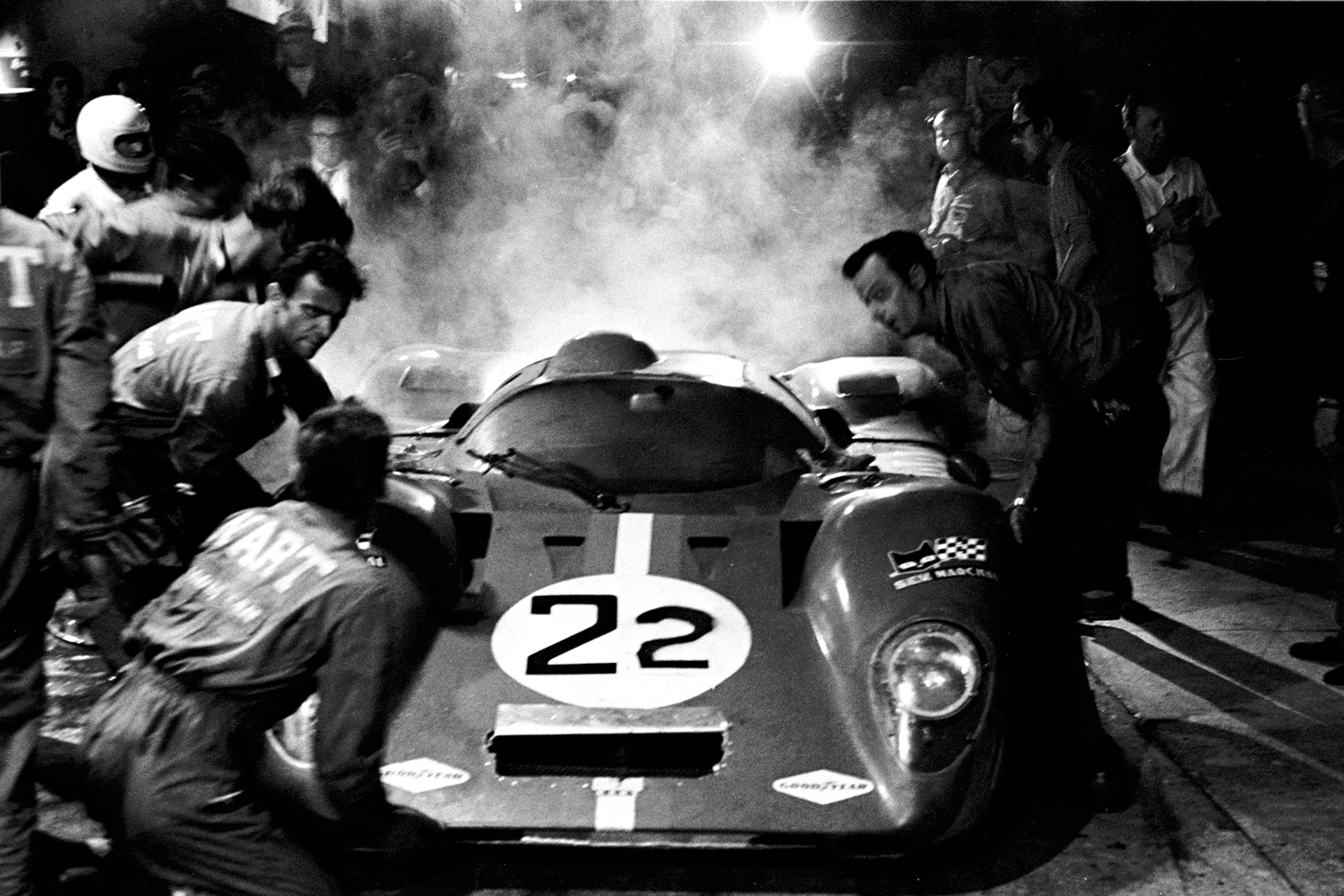 Drivers, even back then, seemed to have a low regard for photographers. It seemed like some drivers would make an effort to hit one or two of us shooting in front of the car as they pulled out. As cars entered and left, an air horn would sound from the Jaguar Tower giving "fair warning" to any unsuspecting prey. It seemed to work – I never heard of anyone getting hit.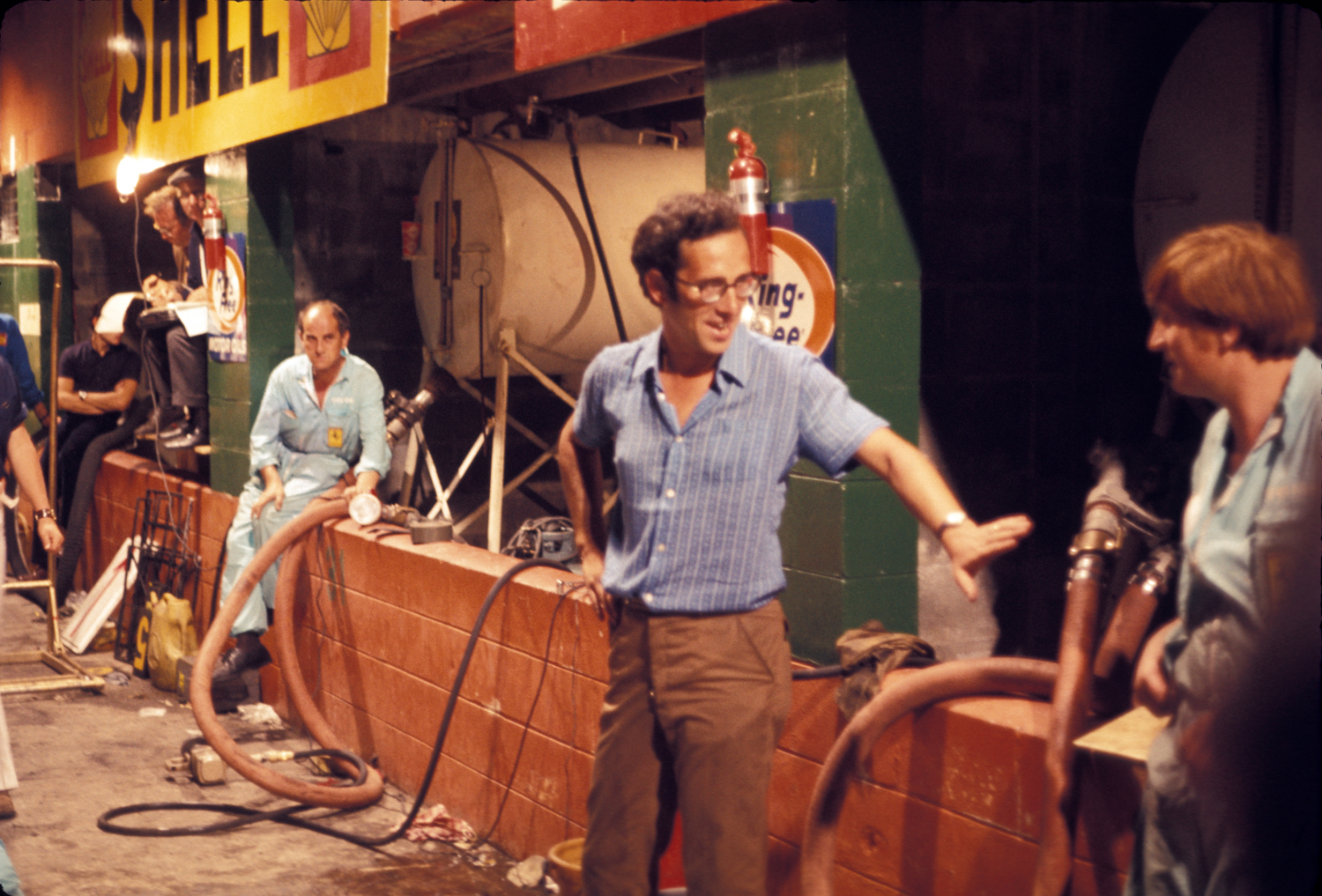 If McQueen wasn't as good as some of the top F1 drivers of the time, he was at least good enough (even with a broken leg) to help keep the Porsche in contention. While Revson did the lion's share of the driving, McQueen had at least two turns at the wheel: he started the race and handled the difficult "transition" stint at sunset. The legend goes that as the race went on, McQueen's cast had started to come apart and the mechanics used duct tape to give it some reinforcement (which my photos verify). Revson did the rest. But, in the end, it just wasn't enough.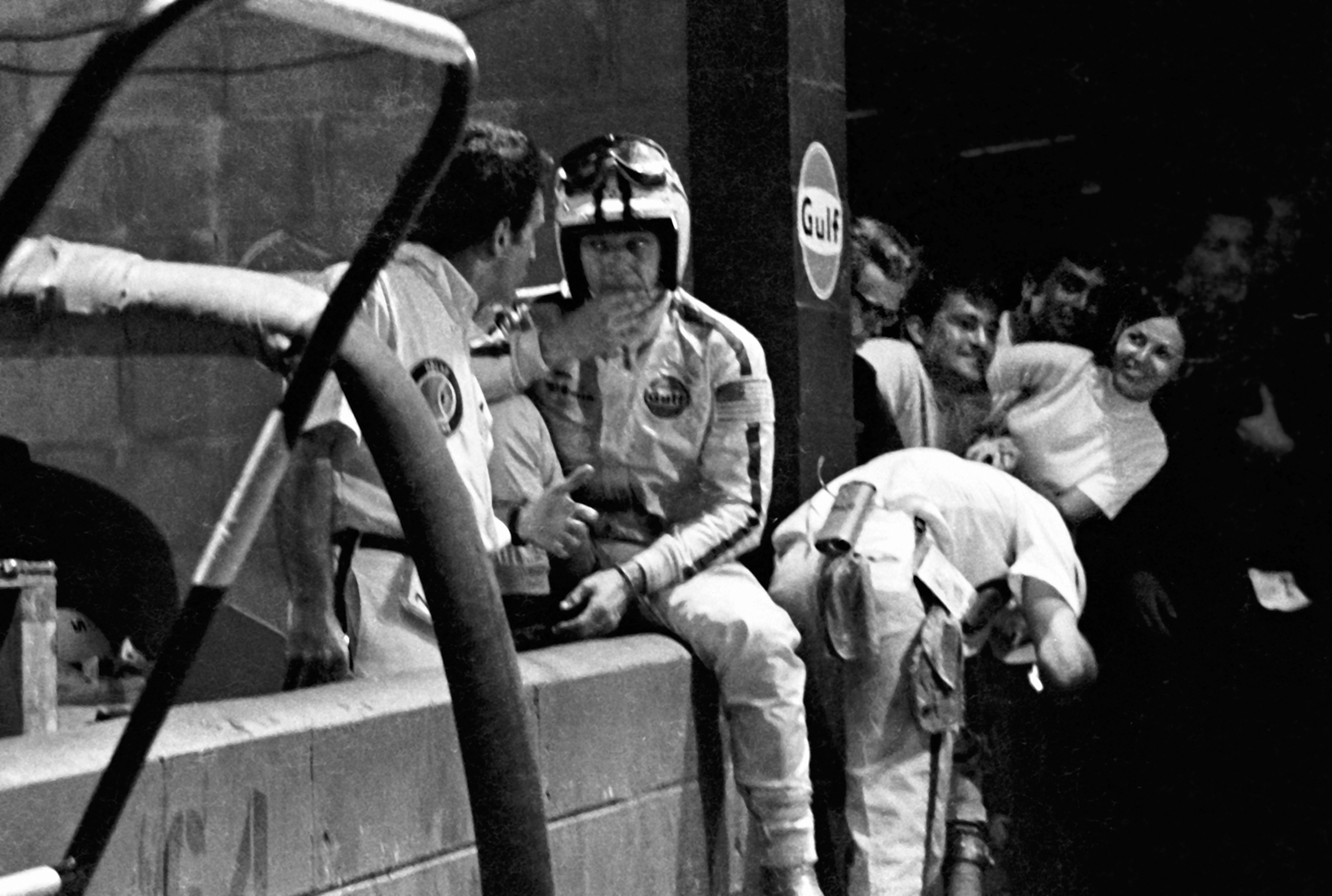 The transmission broke on Andretti's leading Ferrari (car 19), putting them out of the race with two hours remaining and a 13-lap lead. The Rodriguez/Siffert/Kinnunen Porsche 917 (15) took over and appeared to be cruising to a repeat of their earlier Daytona win until their suspension began to fail from the pounding. Revson (48) took over the lead. The decision was made by the Ferrari team manager to put Mario in the second place 512 (21). He passed Revson in the final minutes, winning by 23 seconds – one of the closest races in Sebring history – and delivering the first Ferrari endurance race win since 1967.
But, the Ferrari victory was not a sign of great things to come – the 512 never won another major race. The Porsche 917 went on to become, arguably, the most iconic endurance racer of all time. It won Le Mans in 1970 and 1971, and Vic Elford returned to win Sebring the next year in his Martini 917.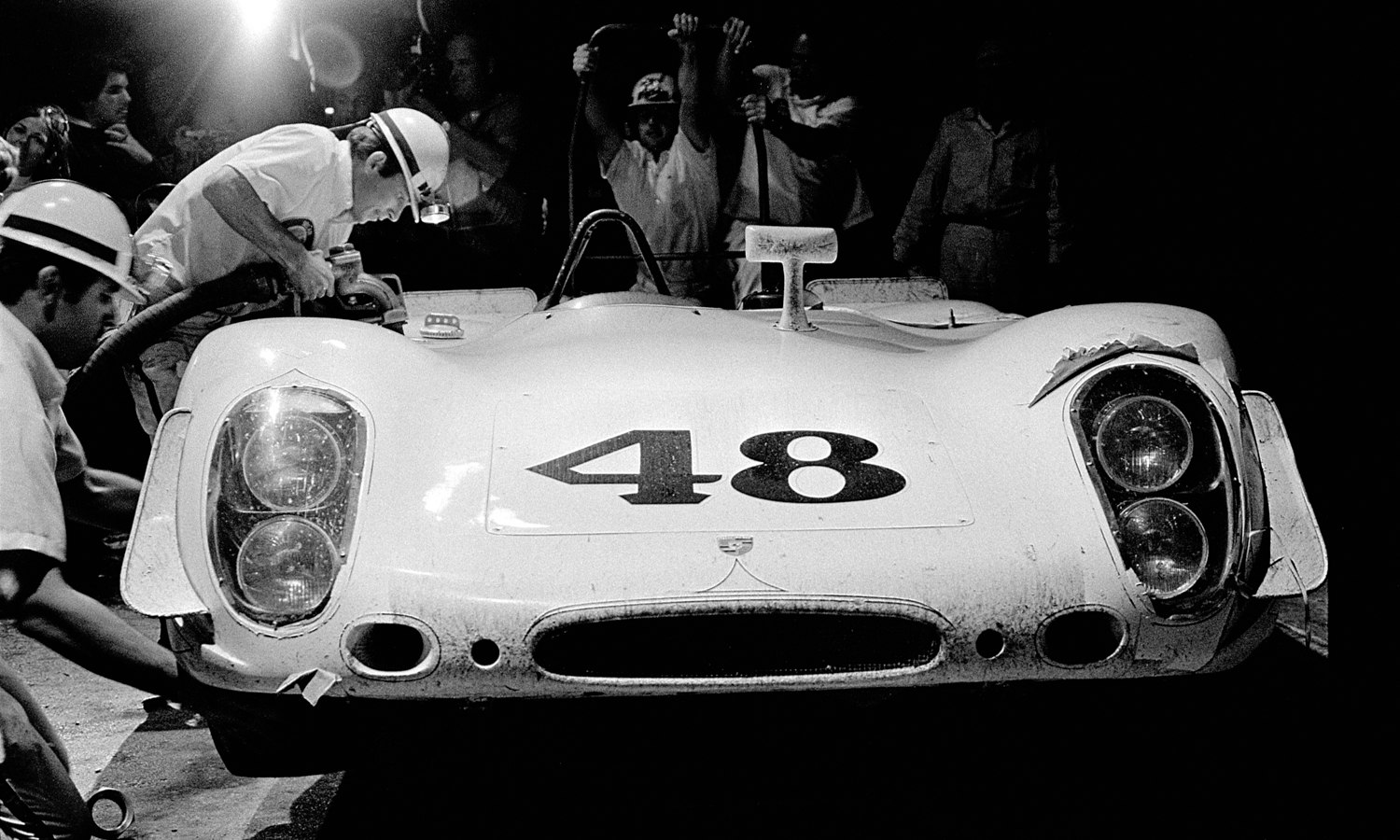 Steve McQueen began shooting his racing epic, Le Mans, later that summer using many of the cars and drivers that appeared at Sebring. The movie is considered by many to be the most authentic depiction of endurance racing ever filmed, although somewhat short on plot. He was not allowed to actually drive in the race for insurance reasons.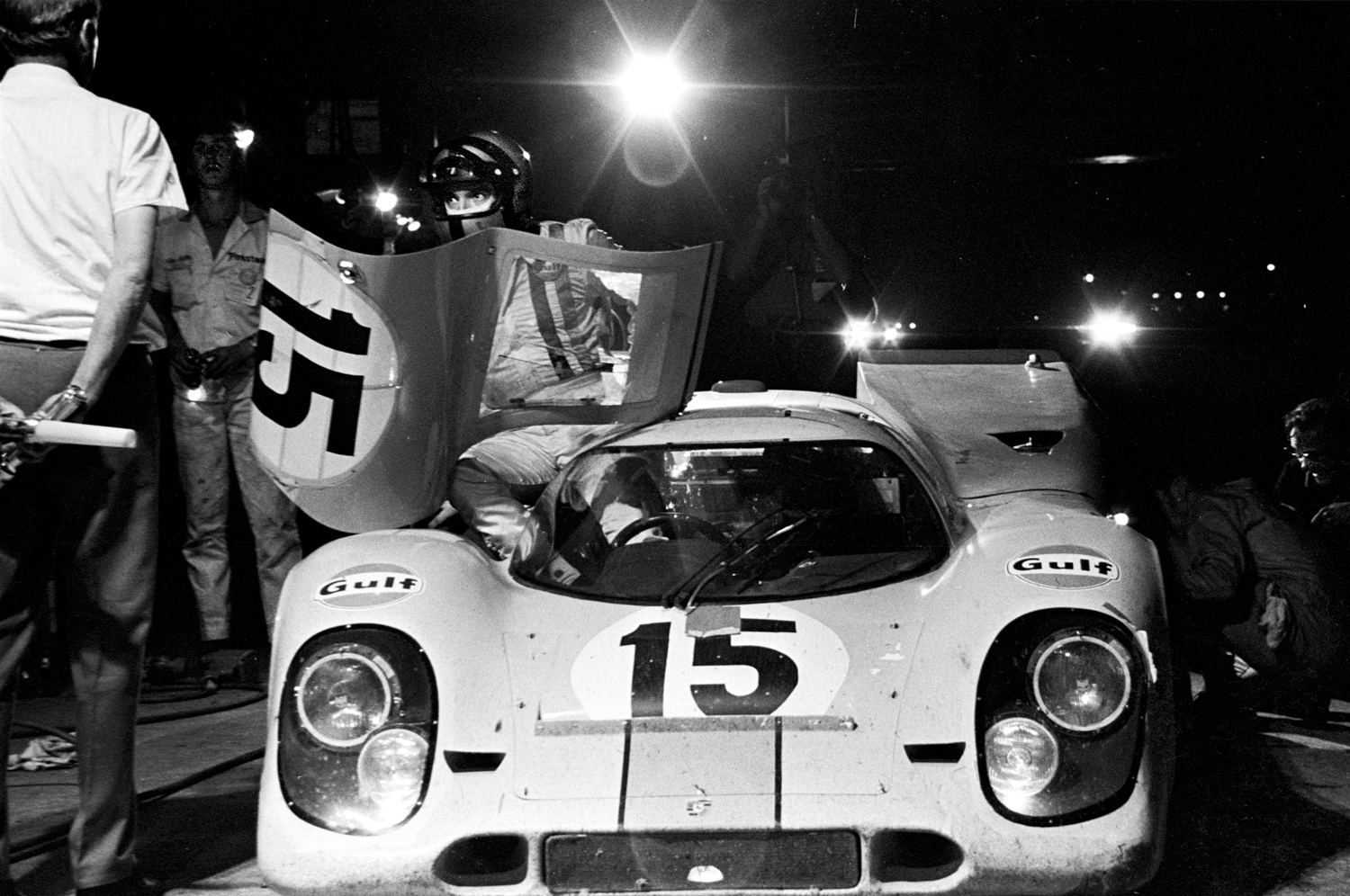 Andretti won Sebring again in 1972 and then went on to win the Formula One World Drivers Championship in 1978 in a Lotus. This was Dan Gurney's last Sebring drive – he retired later that year – but returned as team owner/manager with his Eagle GTP cars to win twice in the 1990s.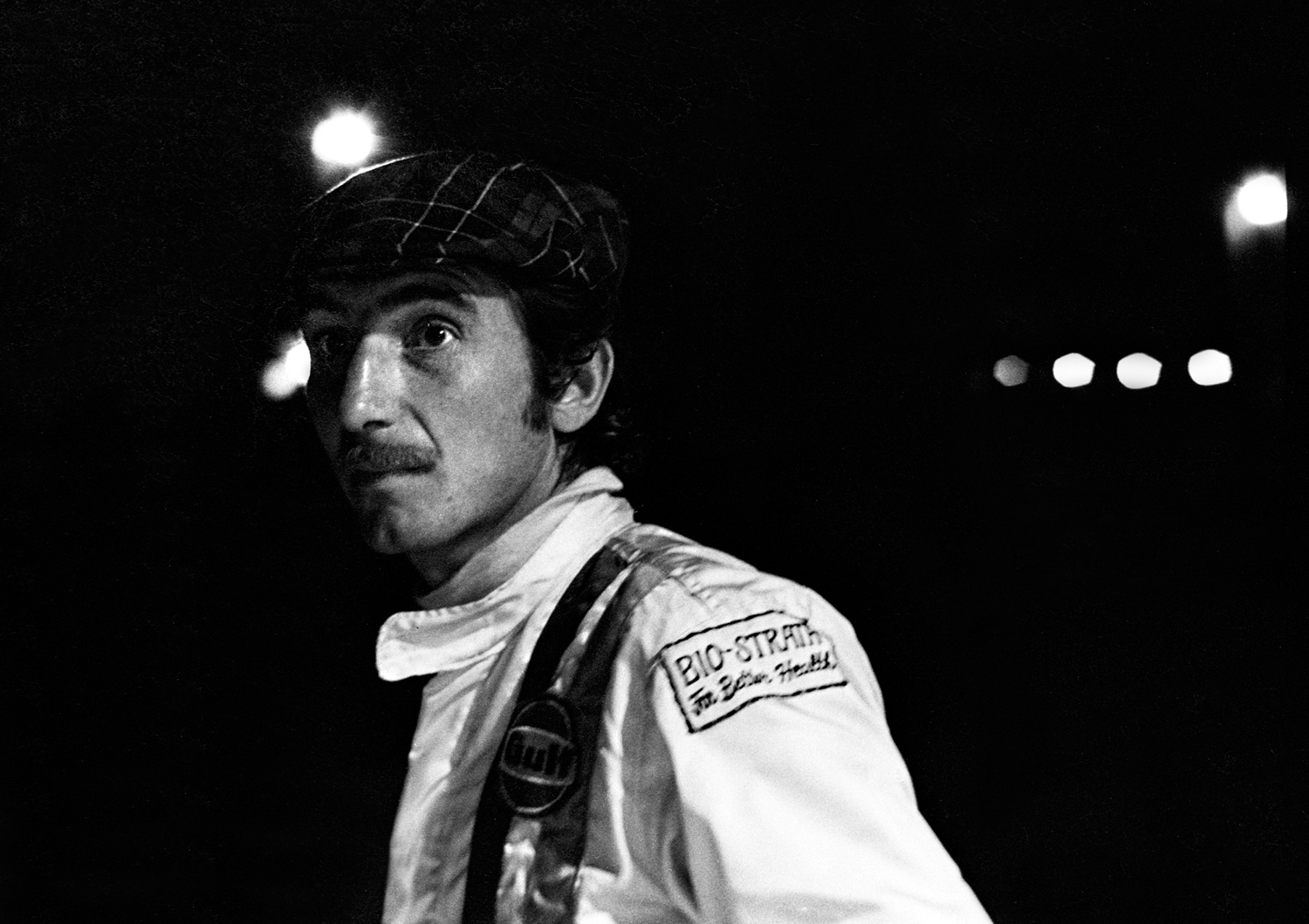 Many other drivers did not fare so well. Within the next few years, Pedro Rodriguez, Jo Siffert, Piers Courage, François Cevert, Ignazio Giunti and Peter Revson would be gone, the result of racing accidents. All were among the most elite group of drivers in the world.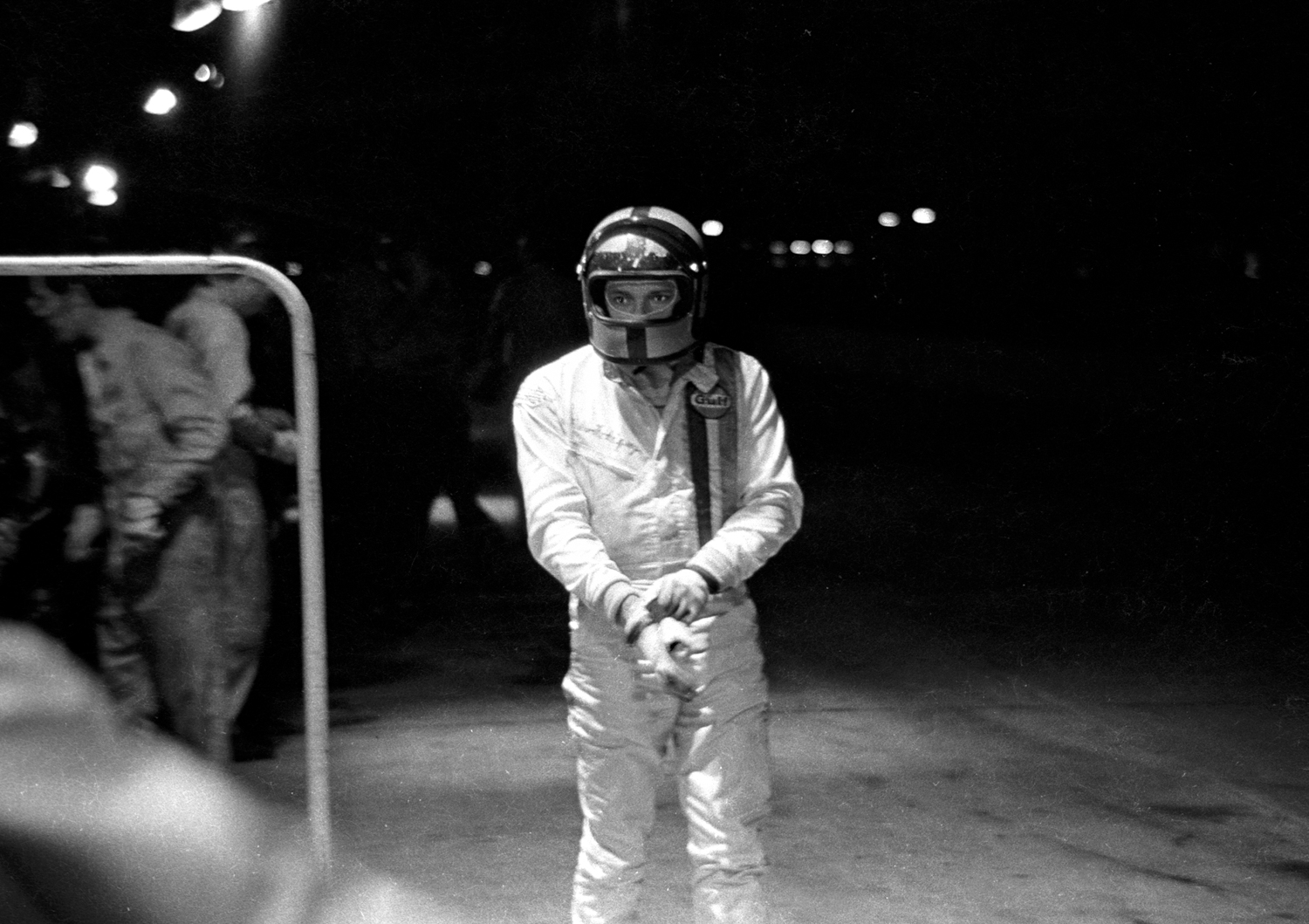 The rules were changed in 1972, restricting the engine size, eliminating the popular 917 and reducing race attendance. By 1974, the oil embargo caused the Sebring race to be cancelled entirely. But the 1980s and 1990s saw a resurgence in interest, and today well over 100,000 spectators attend the sold-out race, still run partially on the old WWII concrete runways that saw so many great drivers and cars.
Alec Ulmann would be proud.
Fifty years ago – at the tender age of 19 – Harry Hurst was track photographer for the Sebring 12-Hour race in Florida. This article is excerpted from his book, "12 Hours of Sebring 1970" that has recently been updated and republished. It will be available for download, after March 15th, at www.GloryDaysOfRacing.com.
[button link="https://sportscardigest.com//product-category/subscriptions/" color="red"]Would you like access to over 8,000 more articles like this one? Click here and become a subscriber for as low as $3/month.[/button]