One of the rarely-seen Isdera Imperator 108i will go up for auction on Broad Arrow Auctions as part of their Monterey Jet Center Auction 2023 event.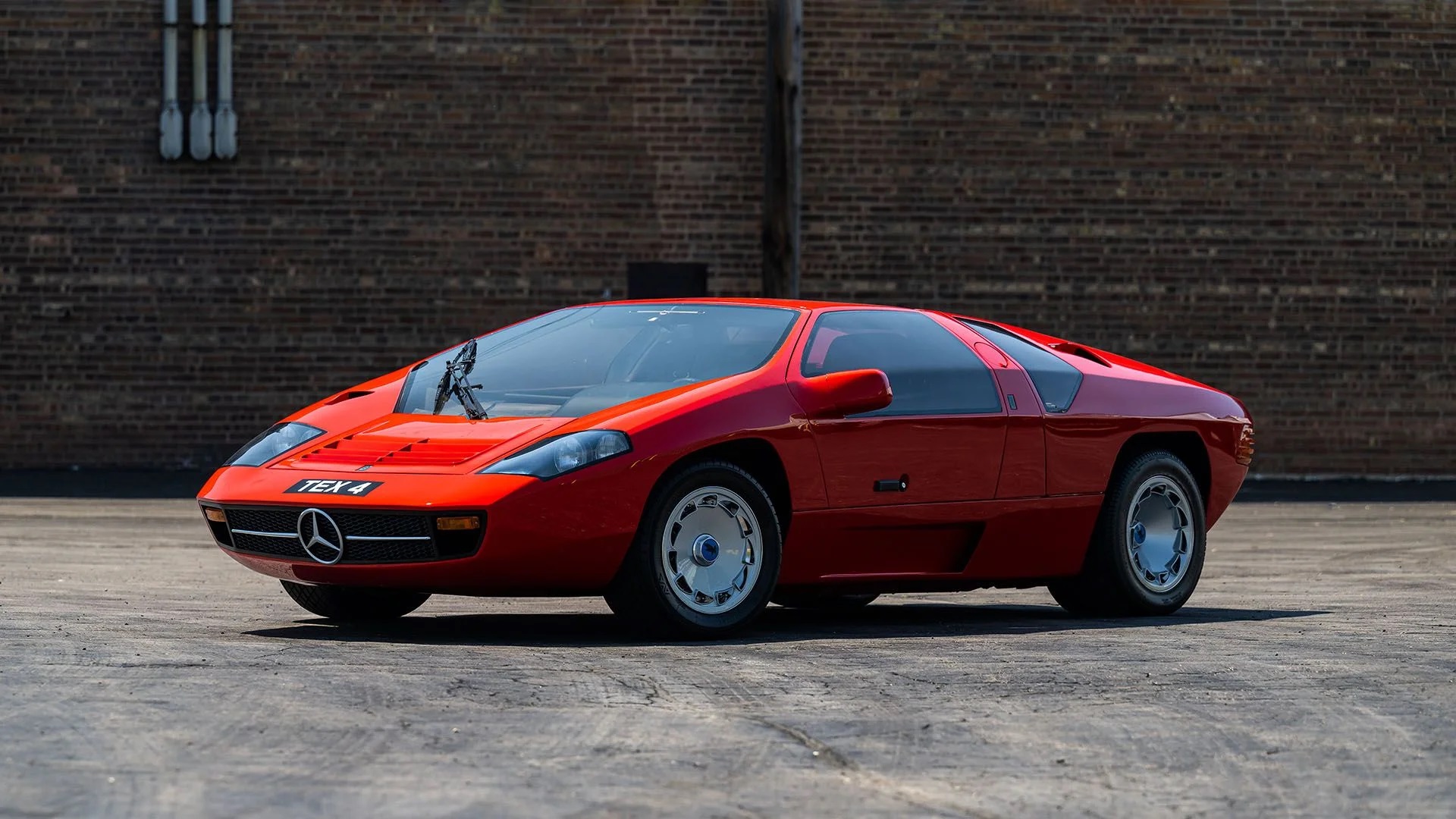 The Imperator 108i was originally born as a Mercedes-Benz concept car. Isdera's founder Eberhard Schulz had a close relationship with Stuttgart as he worked as design engineer at Mercedes for 5 years. With the blessing and financial support of Mercedes, his engineering company developed a mid-engined supercar study called Mercedes CW311. Though having no interest to put it into production, Mercedes was willing to supply engines and other components and let Isdera to build the car under its own name. In this way, Isdera Imperator 108i was born.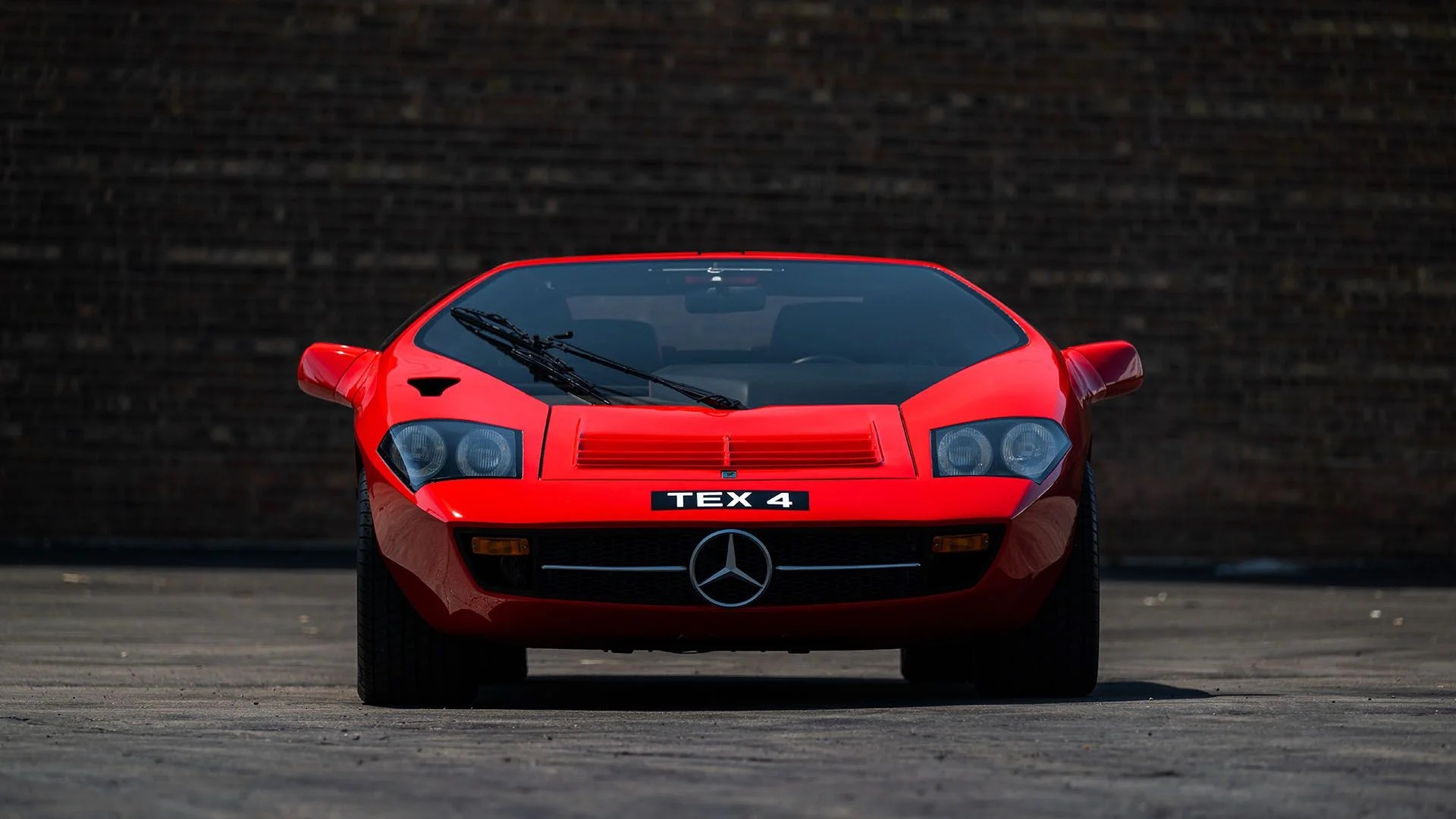 Despite of its futuristic exterior design, the technology this car employed was not too radical. Like Lamborghini, its chassis was constructed in tubular steel spaceframe. Very wide and tall sills provided the necessary rigidity, but they created problems for accessing the cockpit. Never mind, Eberhard Schulz was a fan of Mercedes C111 gull-wing concept car, so he adopted gull-wing doors in his car to solve the problem.
Behind the cockpit was a Mercedes V8 and ZF 5-speed gearbox, both mounted longitudinally. The earliest car used a standard 5-liter V8 with 235 horsepower as you would find in Mercedes 500SEC. That did no justice to its supercar looks and chassis. However, whenever a more powerful V8 was available, Mercedes would generously allow Isdera to share it. In this way, the subsequent cars were powered by 300hp 5.6-liter V8 (from 560SEC), 390hp 5.6-liter AMG V8 and eventually 420hp 6.0-liter AMG V8. Both AMG engines got advanced 32-valve cylinder heads.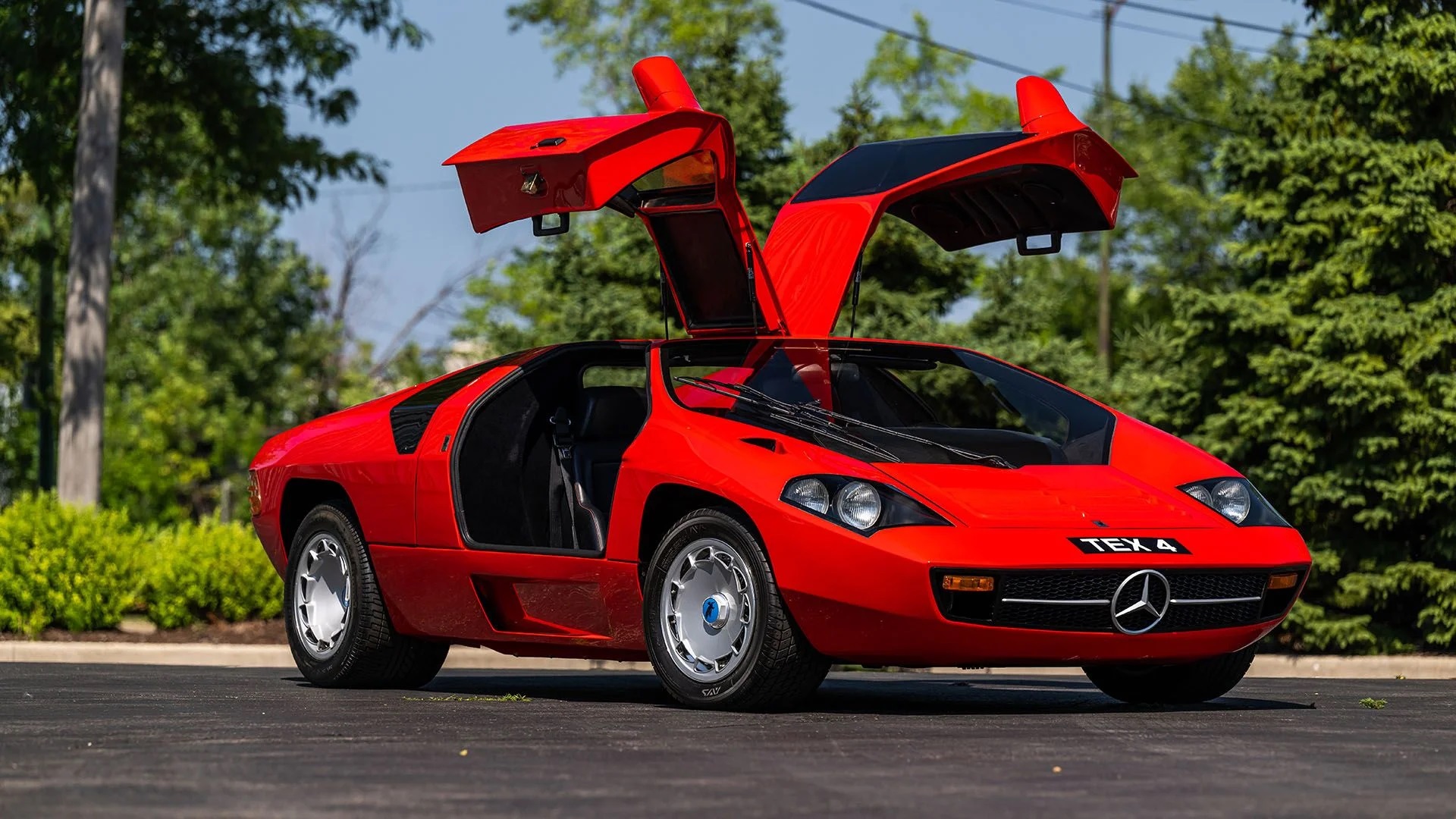 The Isdera Imperator offered here is a unique example. Among the 30 models manufactured, this is one of the first-series examples that were made before a 1992 design facelift, which reintroduced pop-up headlamps and featured revised bodywork, including side vents. This particular car, among the final first-series models, was ordered in early 1990 by UK's Sunport London, Ltd., connected to "Concessionaire: M. Thackwell."  Presumed to be Mike Thackwell, a former racing driver, he's renowned for initiating a Formula One Grand Prix at a young age and subsequently retired.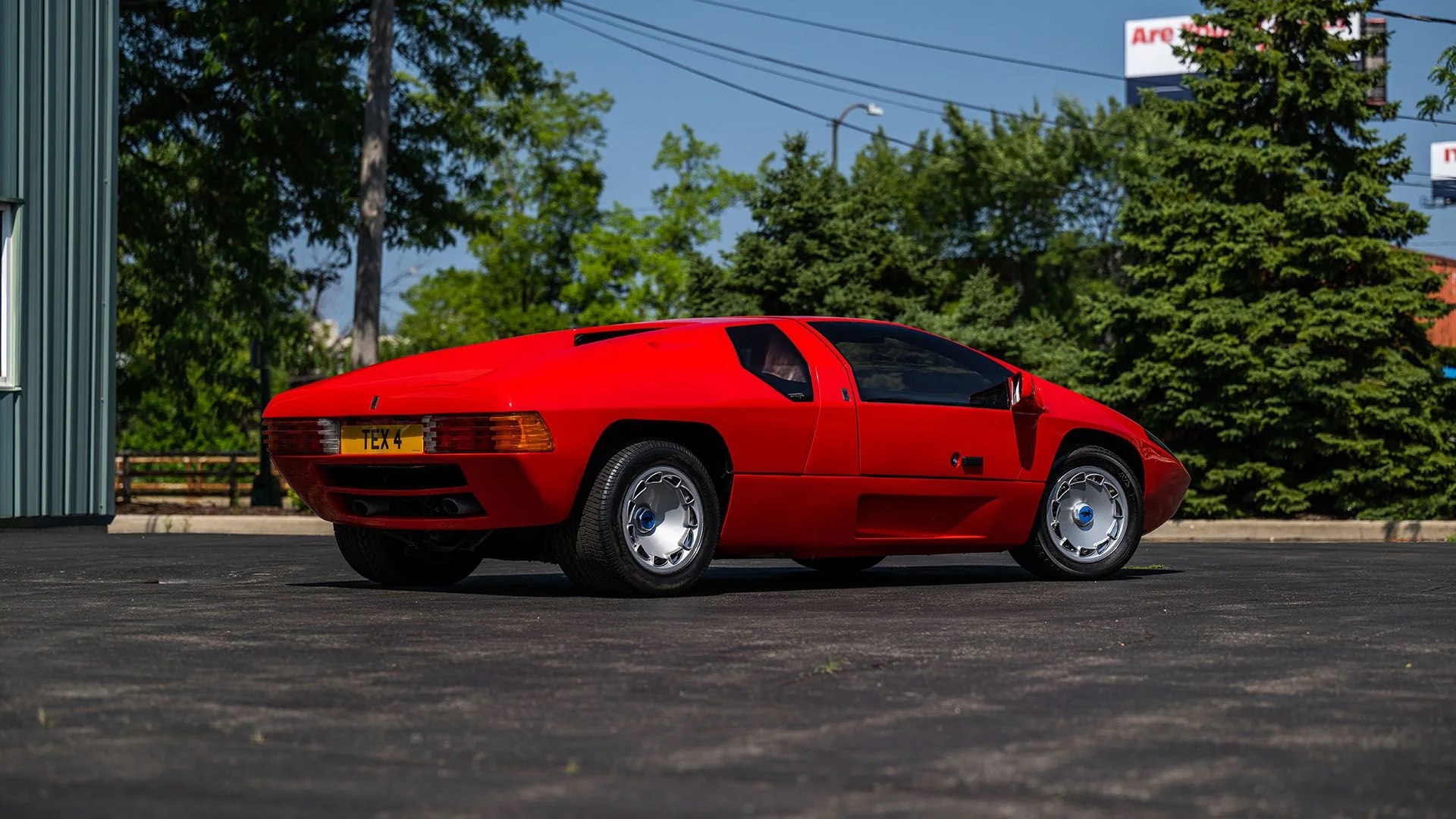 The car is finished in "Porsche Indish Rot," or Guards Red over a black leather interior. Power comes from a 5.0-liter Mercedes-Benz M119 V8 engine, "Code 960," capable of generating over 300 horsepower. It remains in very good condition and with an odometer reading of less than 3,500 kilometers, the car's state appears to be commensurate with a low-mileage car that has been well cared for.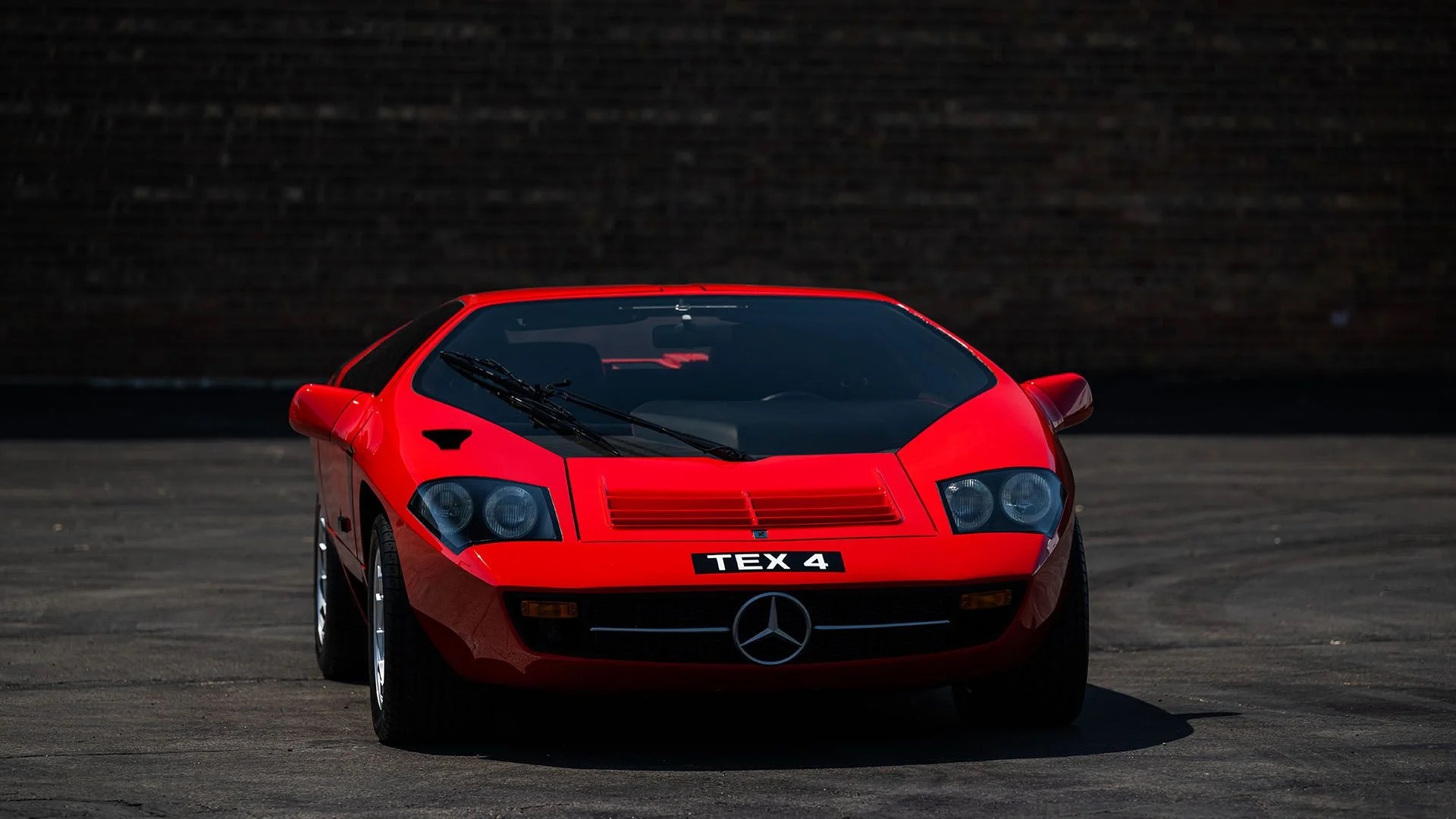 Broad Arrow Auctions expects this Imperator to fetch a price between $800,000 and $1,000,000 during the auction. With only 30 units manufactured over a span of 9 years, the Imperator boasts rarity and an enduringly attractive design. Impressively, its aesthetic has stood the test of time, given its origins in the late 1970s and production in the early 1990s.
Source: Broad Arrow Auctions