A gorgeous 1988 Porsche 959 Komfort is currently available on Bring A Trailer and it's certainly not cheap.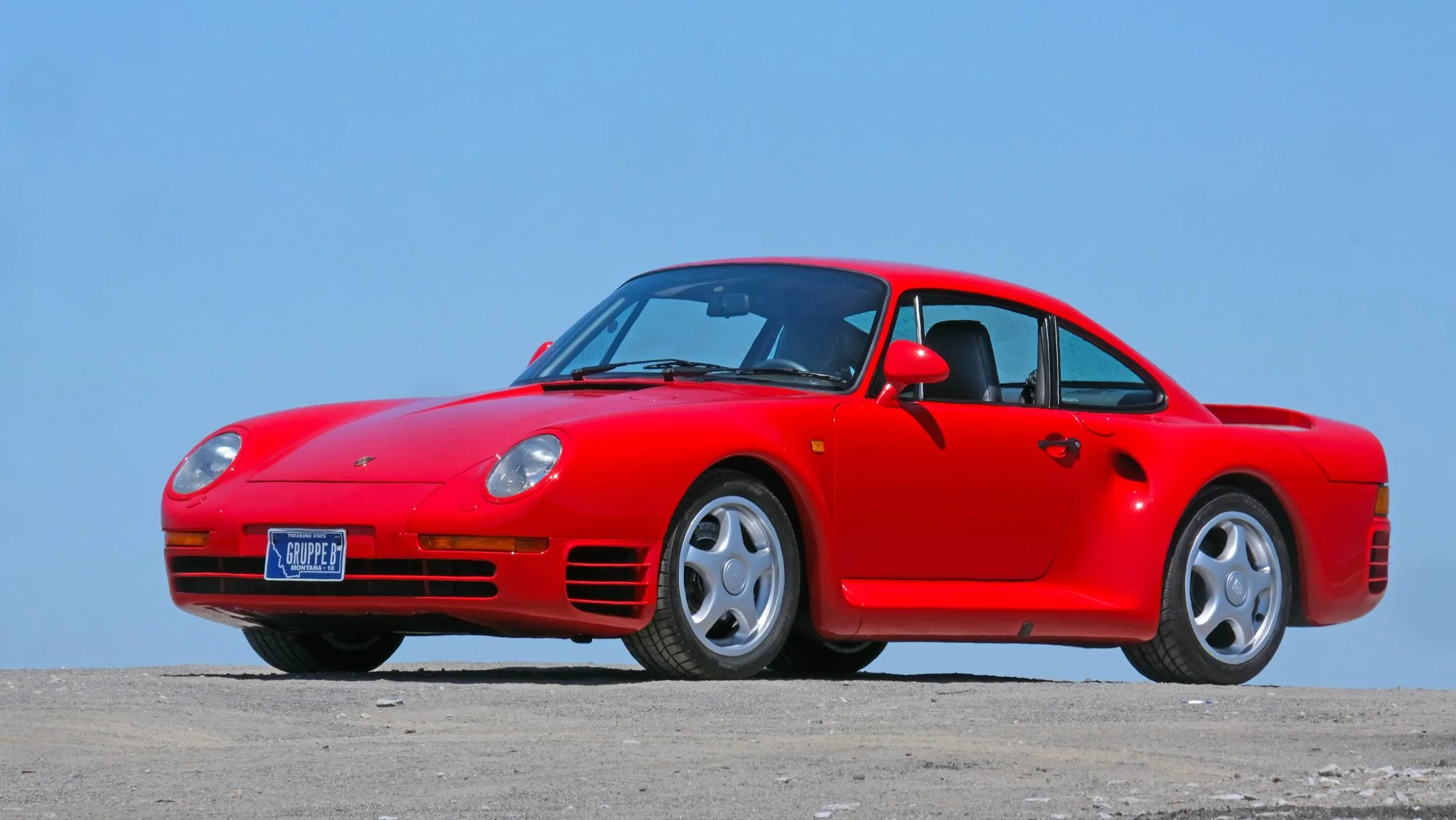 The '959' was initially developed in the early 1980s as a Group B competitor to showcase Porsche's advanced technology. It was displayed in concept car form at the 1983 Frankfurt Motor Show but despite the abandonment of its intended events, it entered limited production a couple of years later. The car came in two versions, 'Sport' and 'Komfort', with each model's name reflecting its level of interior trim. The 959 was the epitome of automobile design, as it successfully incorporated state-of-the-art racing technology for road use, and even today its specification remains unmatched.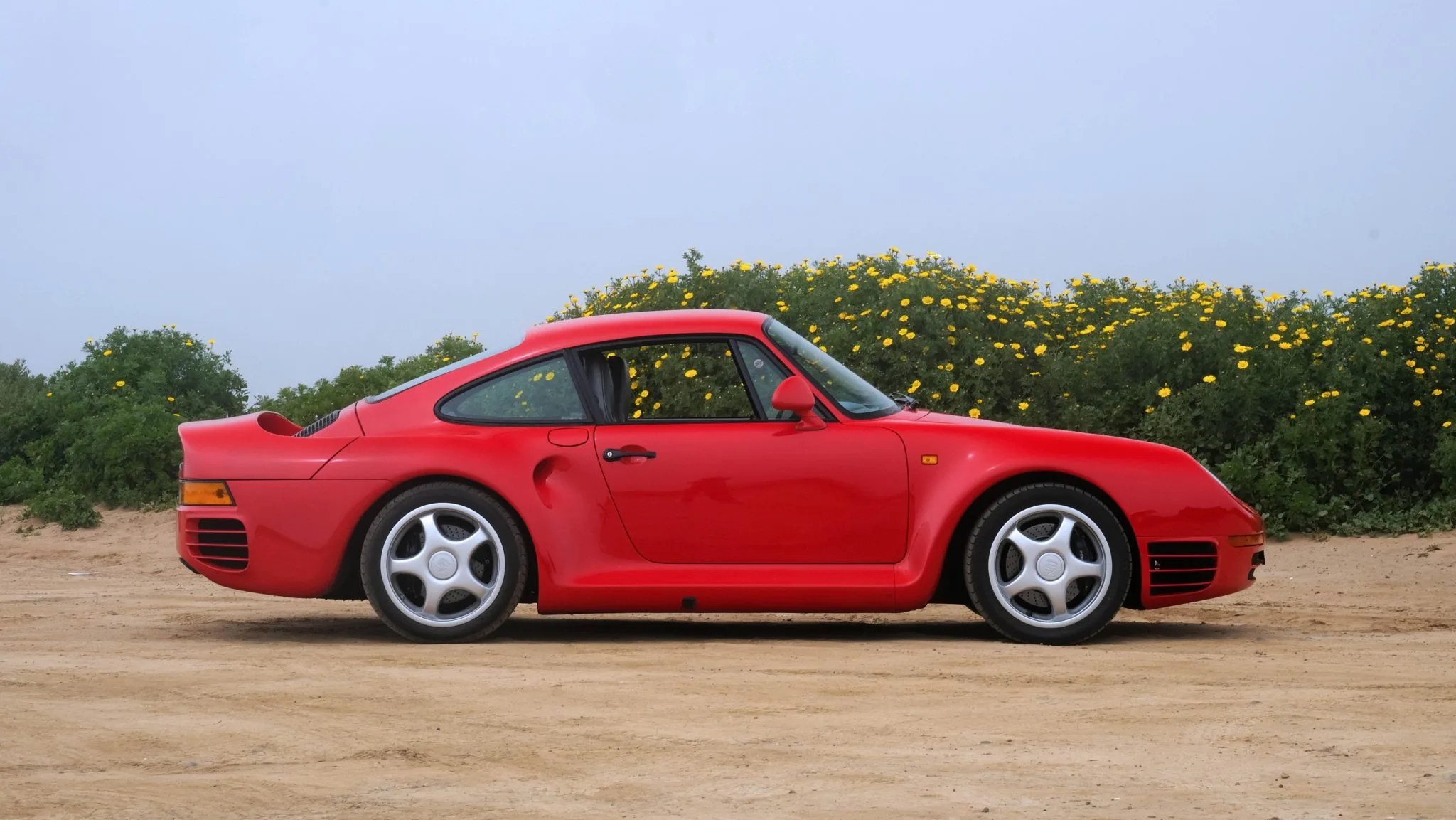 The car was powered by a unique 2,849cc six-cylinder, air-cooled boxer engine, equipped with water-cooled, double-overhead-camshaft, four-valve cylinder heads that had been developed for the Le Mans-winning 936 in 1981. In 959 specification, this formidable twin-turbocharged engine produced 450bhp, combined with the lightweight part-composite body, with a drag coefficient of just 0.32, propelled the 959 past 195mph, making it one of the world's fastest street-legal production cars at the time.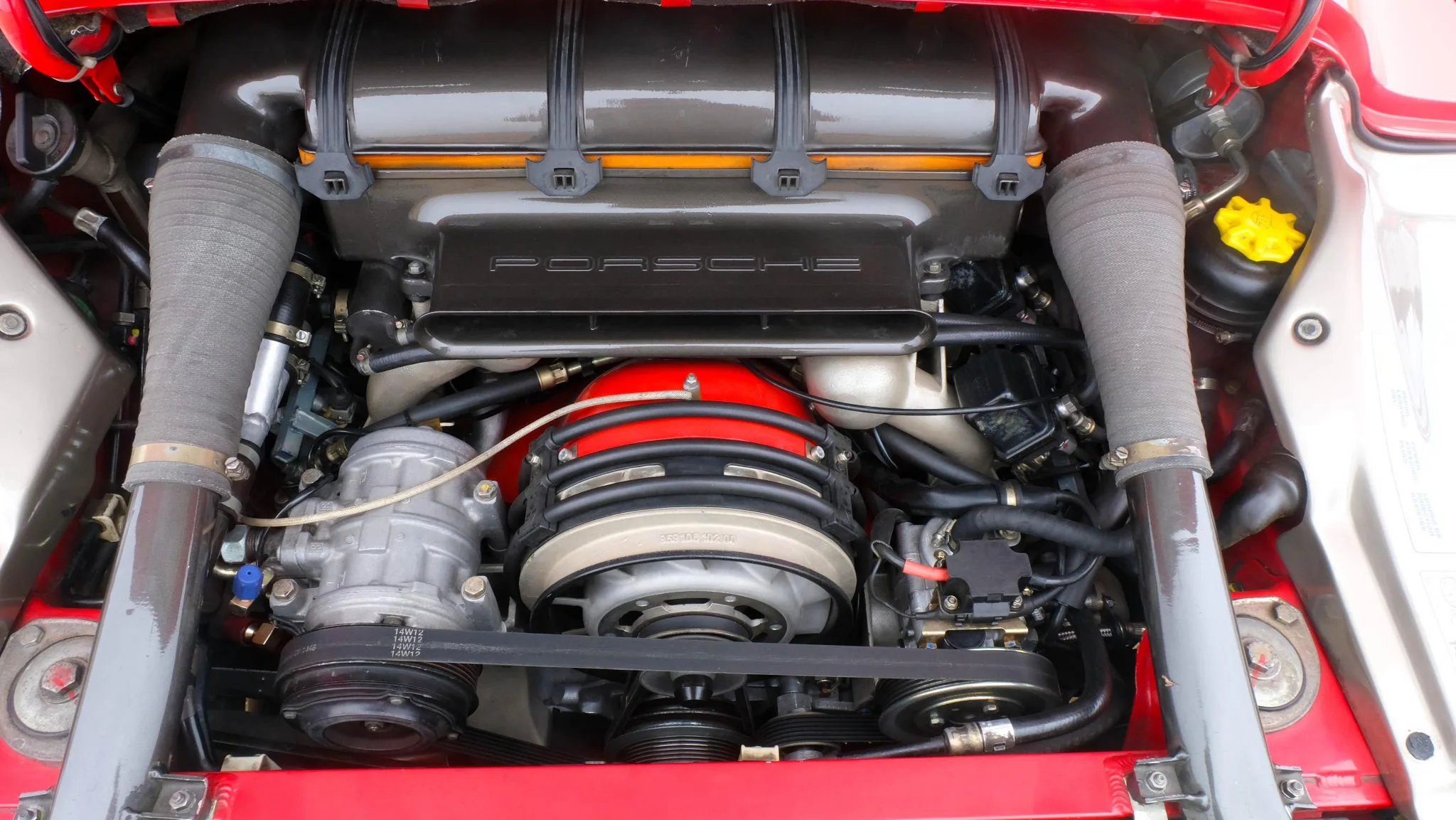 The 959's sophisticated four-wheel-drive six-speed transmission paved the way for the Carrera 4. It had computer-controlled variable torque split, with alternative programs for dry, wet, icy or off-road conditions. The car had double wishbone suspension all around, with electrically controlled ride height adjustment, ABS brakes, and run-flat tires that were monitored for pressure loss. These features made the 959 faster than most other cars on the road, yet it was comfortable, practical, and reliable. The car had electric windows and mirrors, climate control, electrically heated seats, and a superb stereo system, rivaling many limousines for luxury.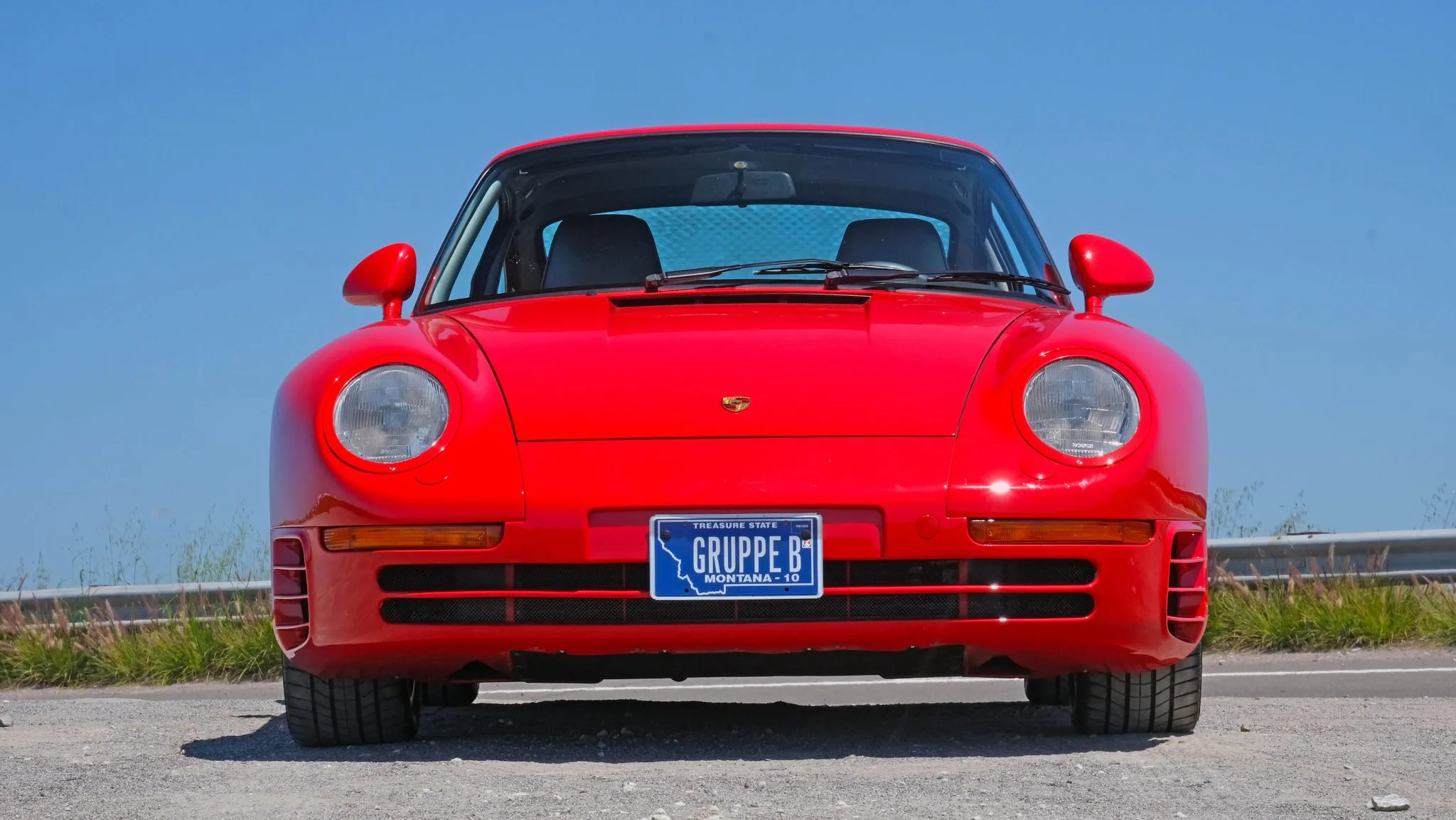 The 959 Komfort offered on Bring A Trailer is one of only 292 examples of its model, finished in Porsche's iconic Guards Red shade. It spent most of its early years in Germany under the ownership of German film producer Horst Otto Gregor Wendlandt and later in storage for six years until it was sold to an Italian owner. In 2013, the car was imported to the US by its current owner.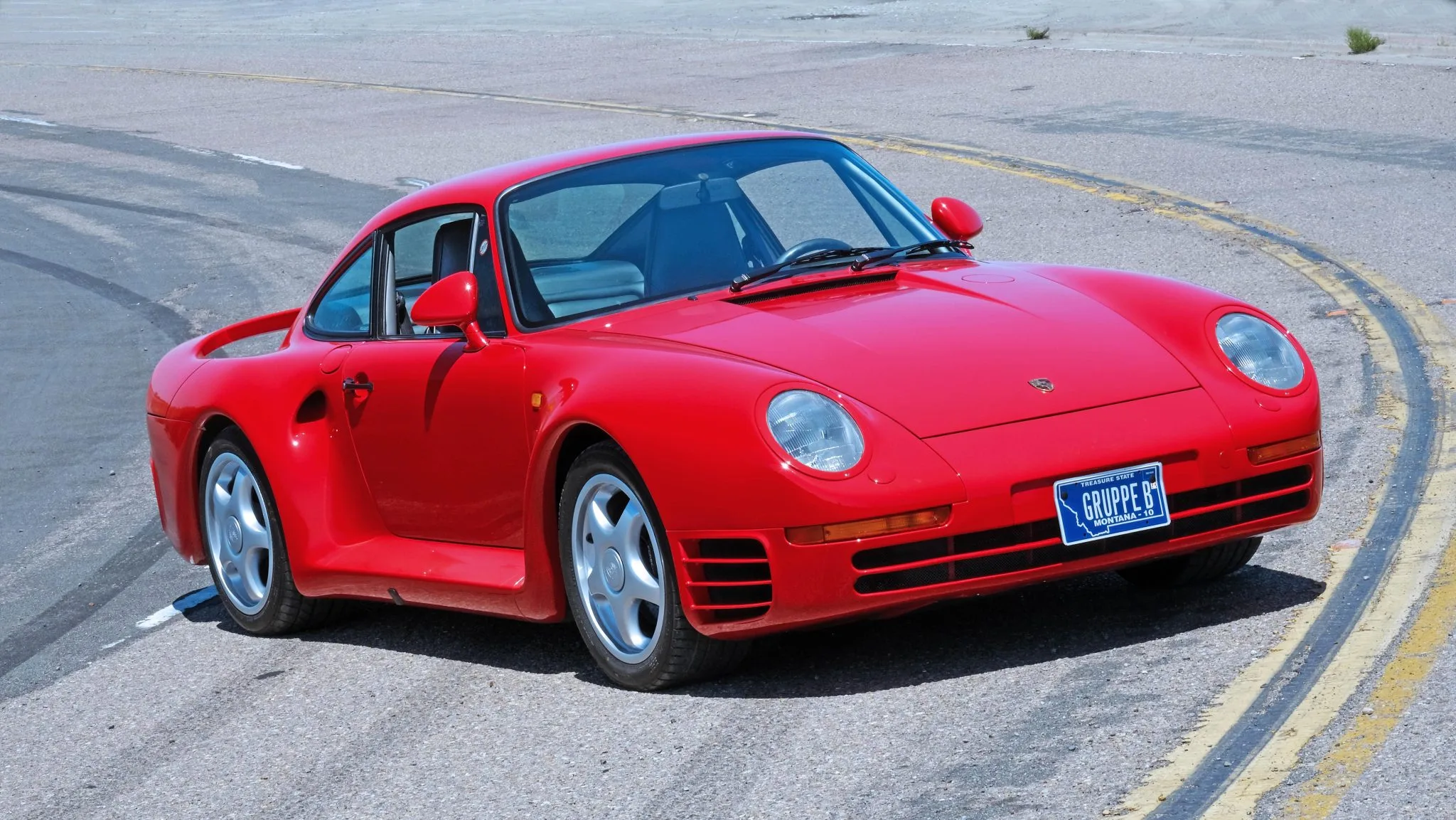 The car's cabin features seats covered in various shades of grey leather, with matching grey carpets and floor mats. Contrasting leather components adorn the transmission tunnel, dashboard, and most other interior parts. This all-matching-numbers 959 has covered just 48k kilometers (30k miles) since new and comes with a Porsche Certificate of Authenticity, stamped service booklet, registration documents from previous ownership, invoices from current ownership, photos from recent mechanical work, owner's manuals, a tool kit, a clean Carfax report, and a clean Montana title.
Source: Bring A Trailer