I think I've well established, in this space, my bona fides as an old school Ferrari snob. I grew up around the Ferrari Owner's Club in the 1970s, so I have a reasonably warped sense of what a Ferrari is and isn't. Part of my "warpage", if you will, was being taken on several hot laps, at Laguna Seca —at a dangerously impressionable age — in a 365 GTB/4 "Daytona". As a prepubescent boy, that shit will mess you up for life.
So with that said, I certainly understand why the collector car world goes gaga over the Daytona. It's really one of the last, and arguably greatest, "Enzo-era" Ferrari V-12 road cars. And, as such, it has a price tag that lives up to the hype—$1.3 million for a concours standard GTB. But what if I told you there was an alternative, a "poor man's" alternative, that has been all but forgotten by the collector cognoscenti and provides the same basic mechanicals, in a… prepare to gasp… more comfortable and better-looking package… for a fraction of the price?
This "working man's" Daytona is the 365 GTC/4 and I have to say that, like my taste for Brussel sprouts and the herniated discs in my back, it has grown on me with advancing age. Back in the day, these were cheap as chips, no one wanted a 2+2 version of the Daytona, when you could have a real Daytona for $22,000 (my father had the option of buying either a Daytona or his Dino for that price, but that's a tragic story for another day). Both had essentially the same chassis and 4.4-liter Colombo-designed V-12 engine (though the Daytona's had downdraft carbs and a dry sump, while the GTC had sidedrafts and a wet sump), resulting in the Daytona having a mere 12-HP advantage. What the GTC also gave up to the Daytona in additional weight (about 500-lbs), it made up for in one of the most luxurious and comfortable interiors in any Ferrari up to that time…. and then there was the styling. Time has been exceedingly kind to the GTC, in my opinion. Due to its sidedraft carburetors, Pininfarina was able to give it a low, sleek sexy profile that looks like a blade slicing through the air. I will admit here, by contrast, that for all my fanboy geekdom over the Daytona, I've always found its nose to look just a little ungainly, when viewed from the wrong angle. Heresy!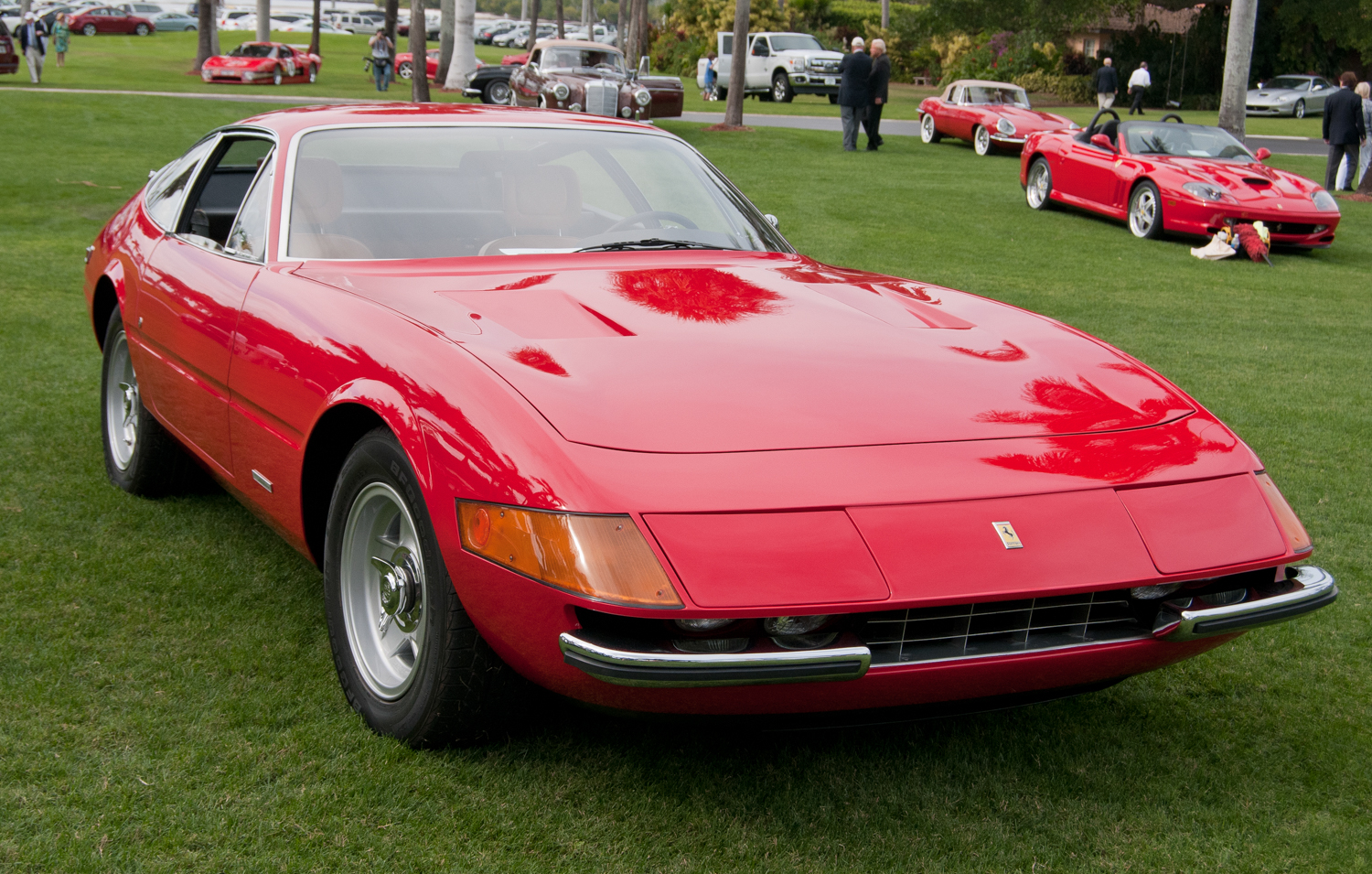 But here's the kicker, yes you can do battle with the entire collector car world and try to purchase one of the 1,284 Daytona Coupes and pay upwards of $1.3 million for the privilege, or you could buy a more comfortable, equally as beautiful GTC/4, that makes all the same sounds, performs nearly as well, and can potentially bring two Lilliputian-sized humans along in the back, for just $350,000.
Crazy-talk? Maybe. The 10-year-old me, would have spat on the 57-year-old me for even suggesting such an outlandish notion. But I suppose age and financial fluency has a way of tempering the tastes of even the most snobby Ferrari enthusiasts. Afterall, I could buy a lot of Brussel sprouts with the million dollars saved.
Casey Annis's editorial is one of the exclusive features you'll find in our FREE weekly newsletter, as well as all the previous week's breaking news, latest content, curated articles from our vast archive and select interesting cars for sale.