Ferruccio Lamborghini was never content to rest on success. With the 1966 debut of the P400 concept for his Miura, he set forth the very definition of a "supercar." Yet just five years later, in 1971, he unveiled an even more radical concept—the low and crisply creased LP500, complete with soon-to-be-signature scissor doors.
The name for this car is an exclamation of wonder in the local Piedmontese dialect of Italy: "Countach!"
To mark the 50th anniversary of this jaw-dropping concept, the forthcoming 2021 Pebble Beach Concours d'Elegance, to be held on Sunday August 15 on the 18th fairway of Pebble Beach Golf Links, will showcase some of the most important Countach prototypes and variants.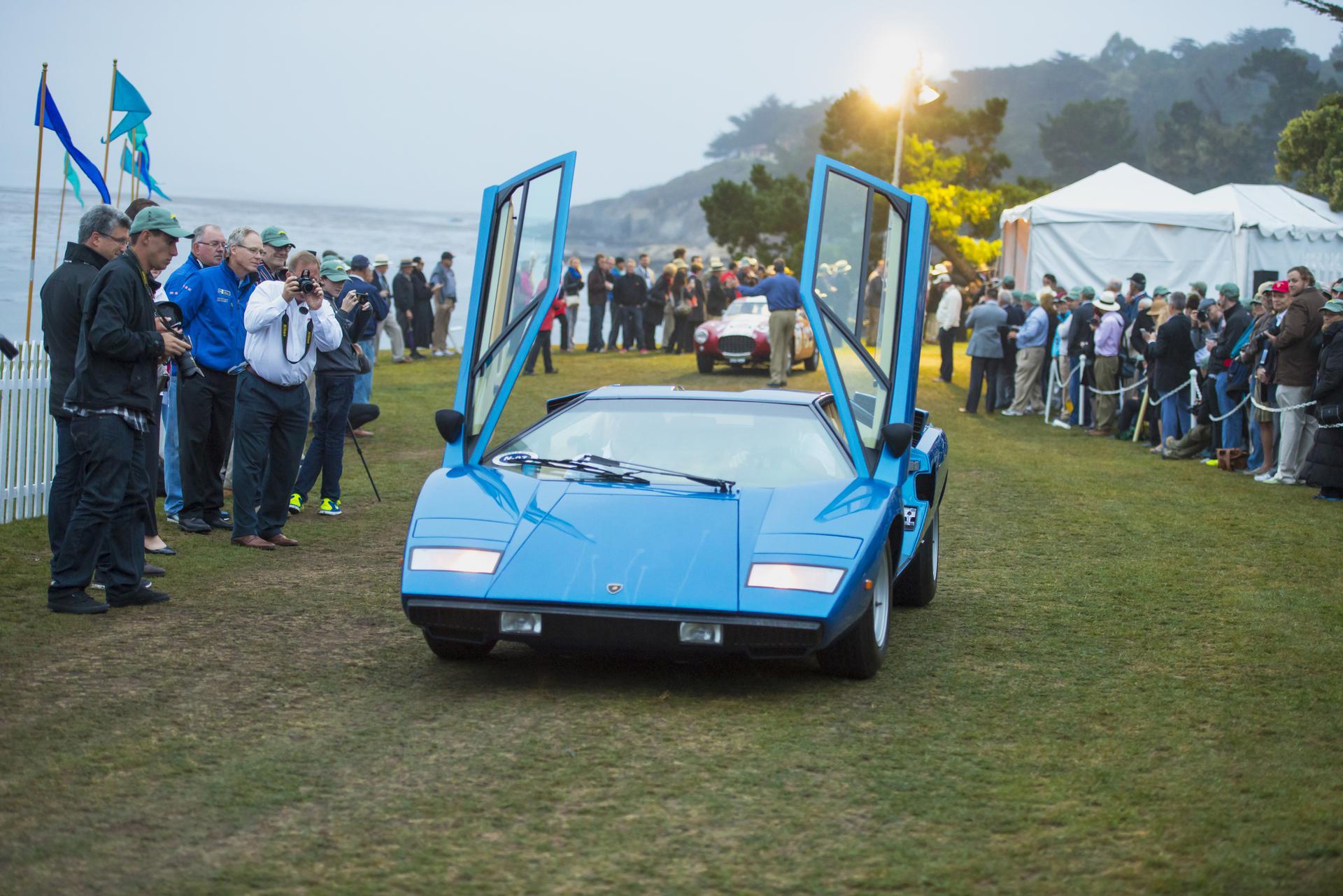 "The Countach redefined the super sports car segment and became an icon with design language that is still applied to every modern Lamborghini today," said Stephan Winkelmann, President & CEO of Automobili Lamborghini. "The Pebble Beach Concours d'Elegance is the perfect backdrop to celebrate the 50th anniversary of this legendary Lamborghini with a special gathering of Countach examples that will likely never be seen again in one place."
Individual Countach coupés have competed at the Pebble Beach Concours on several occasions, but this will be the first time the Concours devotes a full class to this exciting model, which was designed by Marcello Gandini of Bertone and built by Lamborghini chief engineer Paolo Stanzani and his staff.
"We're excited to share the origin and development of the Countach," said Concours Chairman Sandra Button. "These cars have played a distinct role in reshaping the modern automobile, changing our eye for style, and shifting automotive desires."
The original Countach LP500 concept has been lost to history; it was intentionally crashed as part of safety tests for the new model. But Concours organizers have invited the earliest surviving prototype, the first Countach LP400, which is safely ensconced in the Lamborghini Museum (now Mudetec: The Museo delle Tecnologie of Automobili Lamborghini), to head up its 2021 display, which will showcase the evolution of the Countach right up to the very last Countach built, a 25th Anniversario model also coming from Lamborghini.
"It is hard to believe this radical and futuristic design is now 50 years old," notes Miles Morris, a member of the Concours Selection Committee. "Its shape was seared into many young minds with innumerable bedroom posters, and its design was so successful that it was in production from 1973 right up to 1990."
Further information and tickets to the 2021 Pebble Beach Concours are available at www.pebblebeachconcours.net.