Engineer, racing driver, author, and motoring journalist Paul Frère died in Brussels on February 25 at the age of 91. He was best known for his win in the 1960 24 Hours of Le Mans in a Ferrari 250 Testa Rossa with fellow Belgian and one of the great long-distance racers, Olivier Gendebien. After his victory, the steering wheel of the TR was presented to Paul by Enzo Ferrari and has hung in his office ever since.
Frère never really achieved the success he deserved in the 11 F1 races he contested. The first was in 1952, when he finished 5th for Ecurie Belge in the Belgian GP driving an HWM 51. His move to the factory HWM team bore no fruit in 1953 and in 1954 competing in three GPs driving a Gordini 16 was of the same ilk, with not a point to show for it.
Frère was an occasional Ferrari F1 factory driver and did well to hustle the rather unhustleable 555 Supersqualo into 4th place in the 1955 Grand Prix of Belgium at Spa-Francorchamps. That earned him another Ferrari works drive in the Belgian GP of 1956, when he finished 2nd to teammate Peter Collins driving a factory Lancia-Ferrari D50. Frère's only Grand Prix win was in South Africa in 1960 at the wheel of a Cooper-Climax at the famed East London circuit.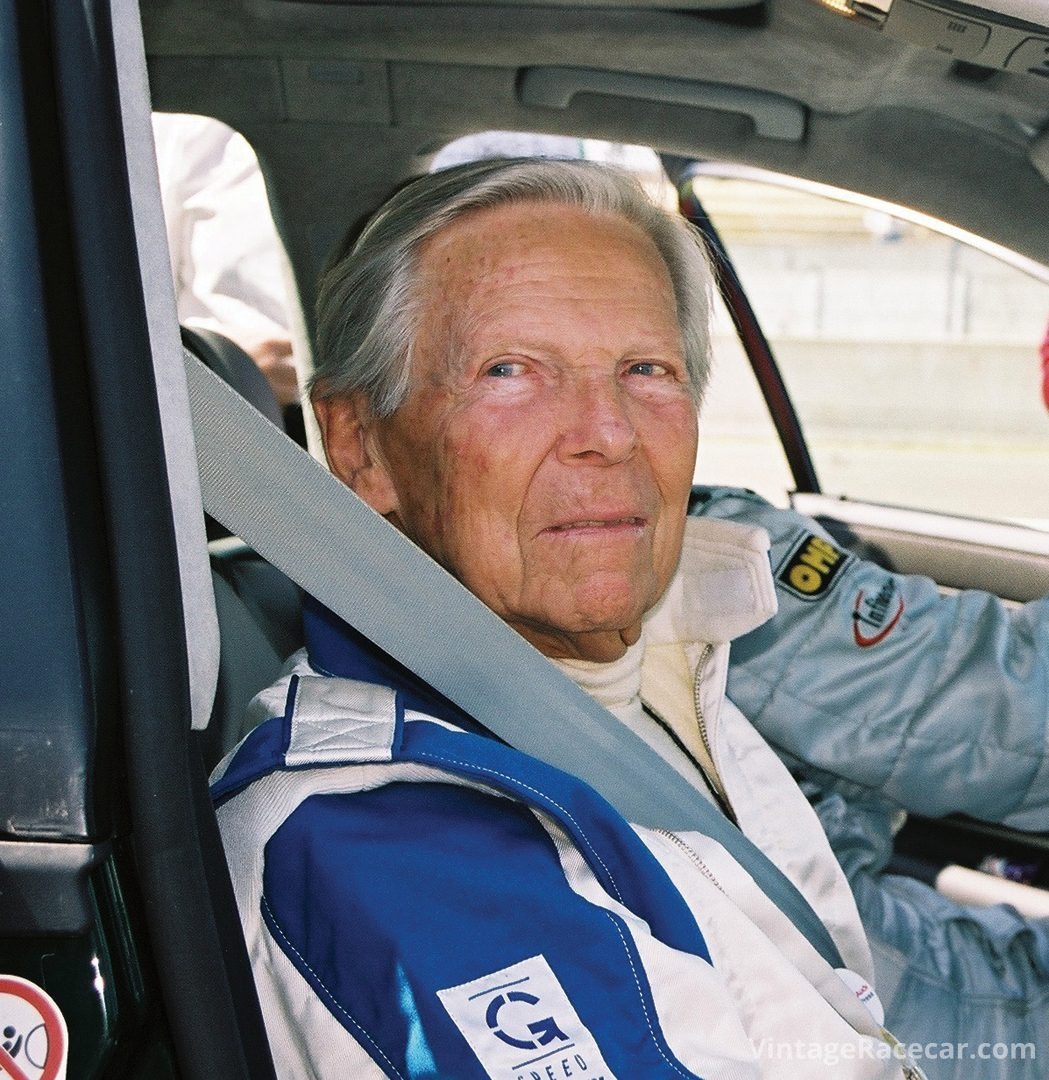 Soon after winning Le Mans with Gendebien, Frère retired from racing to become a highly respected motoring journalist and author. He was just as at home writing in Italian and English as he was in his native French. Frère's reputation as a demanding car tester was well known throughout the motor industry; and such was his talent and knowledge that car manufacturers sought his services as a consultant.
Frère kept going as a motoring writer until just before his death, but never fully recovered from an accident while testing a Honda Civic Type-R on the old Nürburgring just before his 90th birthday. He shattered his pelvis, punctured both his lungs, and broke several ribs, which caused him to hobble about with the aid of walking sticks for many months.
By Robert Newman