Niki Lauda: His Competition History
By Jon Saltinstall
Niki Lauda's Racing career will forever be remembered for his horrifying crash, during the 1976 German Grand Prix and his superhuman recovery to return to the cockpit jutst 6 weeks later.  While the saga of that year, and the battle with James Hunt for the World Championship, has been told many times, the rest of Lauda's racing has received much less attention. This new book by author Jon Saltinstall tackles this straight on by documenting, race by race, his diverse driving career from 1968 to 1985. Through detailed dissection of each of his 316 races—in an eclectic mix of cars—a vivid picture emerges of a hugely determined and vastly talented racer who, despite many setbacks, left a remarkable legacy.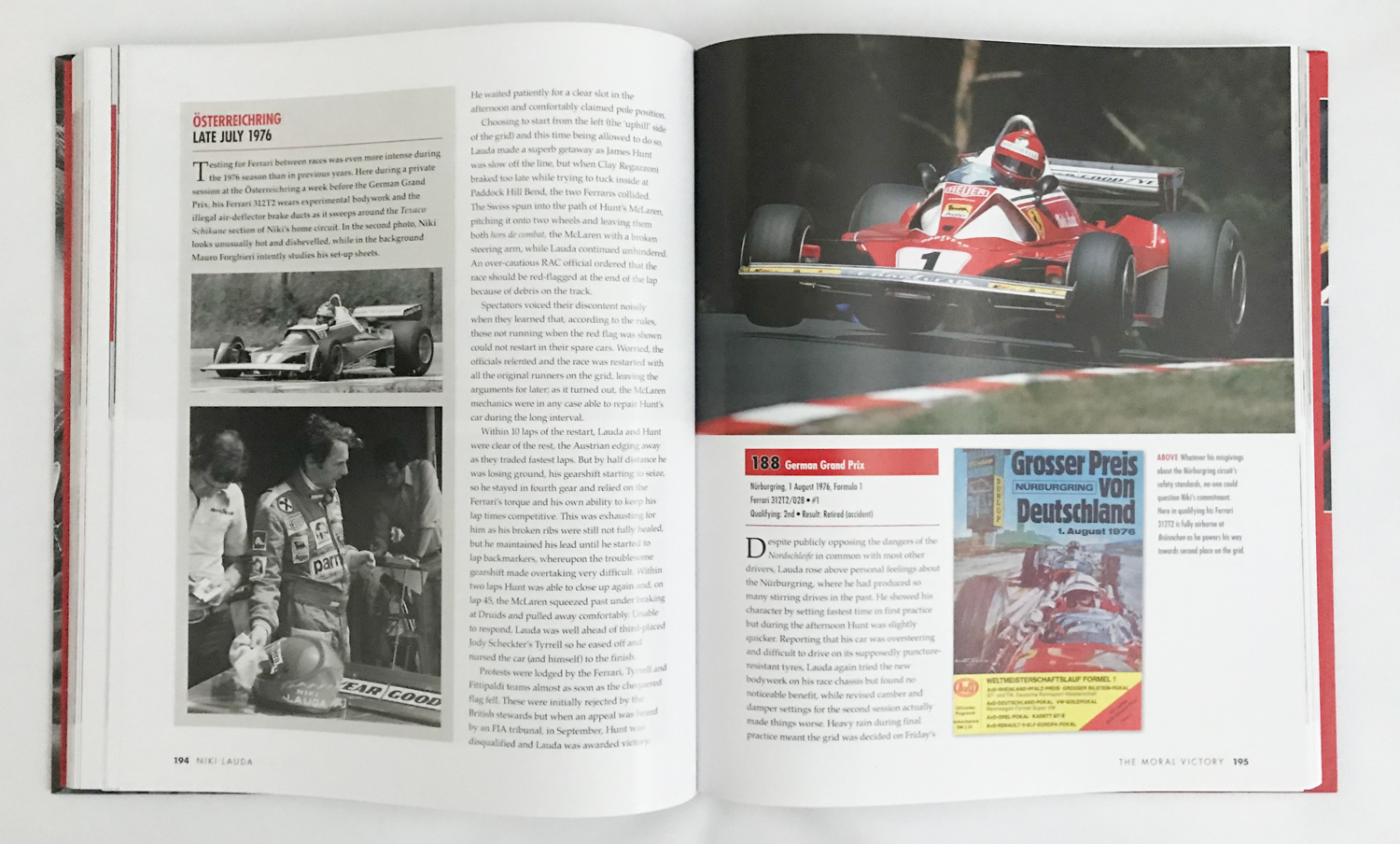 Lauda's career can be broken down into five main periods:
Climbing the ladder: starting against his family's wishes with a Mini in 1968, Lauda drove a Formula Vee Kaimann in 1969 and had a disastrous Formula 3 season with McNamara in 1970 before switching to a Porsche sports car; with progress stalling, he took out a loan to buy a Formula 2 seat at March in 1971.
Faltering in Formula 1: he débuted with March at the 1971 Austrian Grand Prix, then stayed with the team in 1972; he moved to BRM for 1973, still paying his way with further borrowing and some income from racing touring cars — but in all this time he had only one points-scoring Formula 1 finish.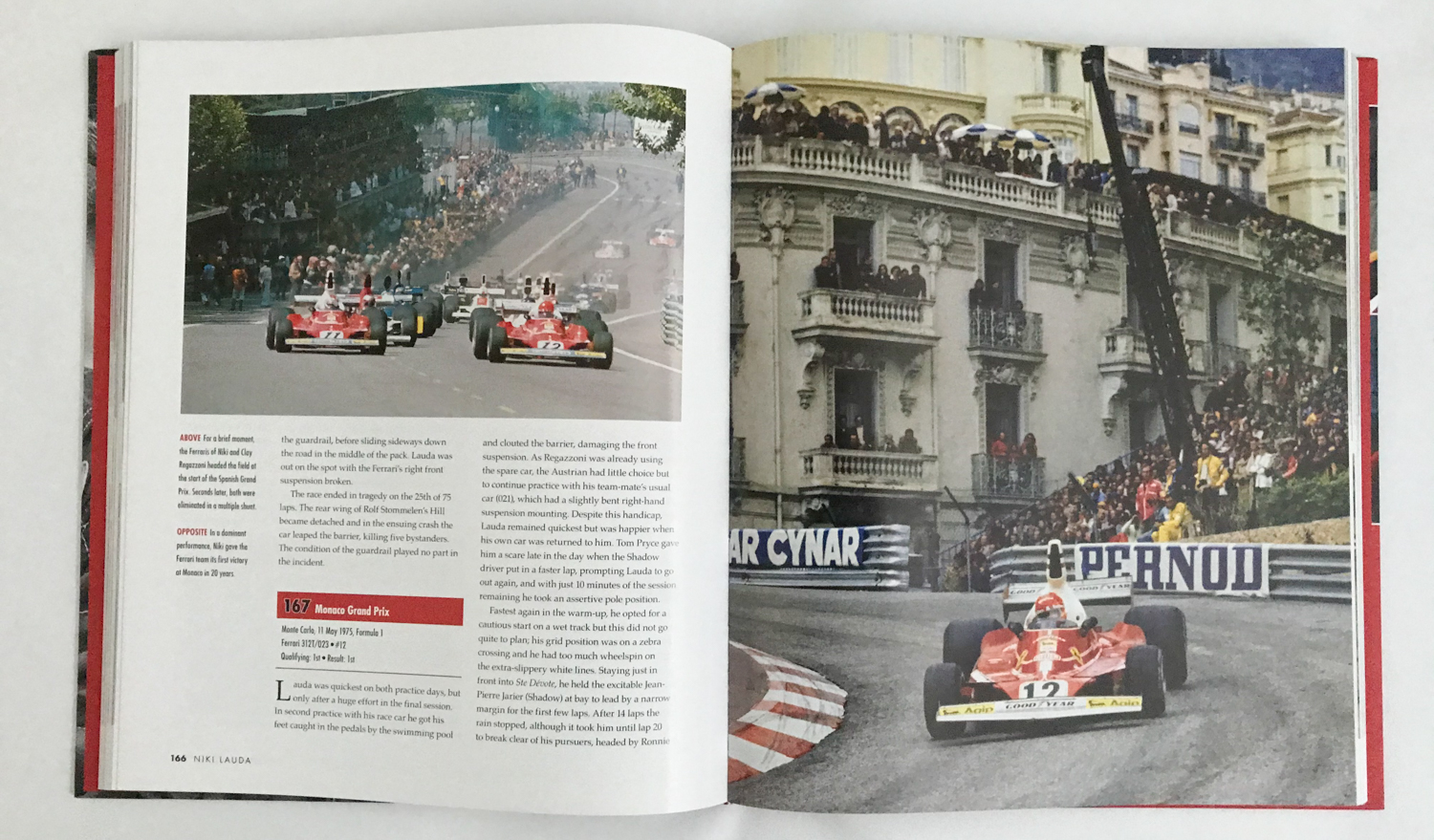 The Ferrari years: finally Lauda fulfilled his promise after receiving the call to Maranello, winning the World Championship twice in his four years there, in 1975 and 1977, but he left after tensions with the team arose in his final season.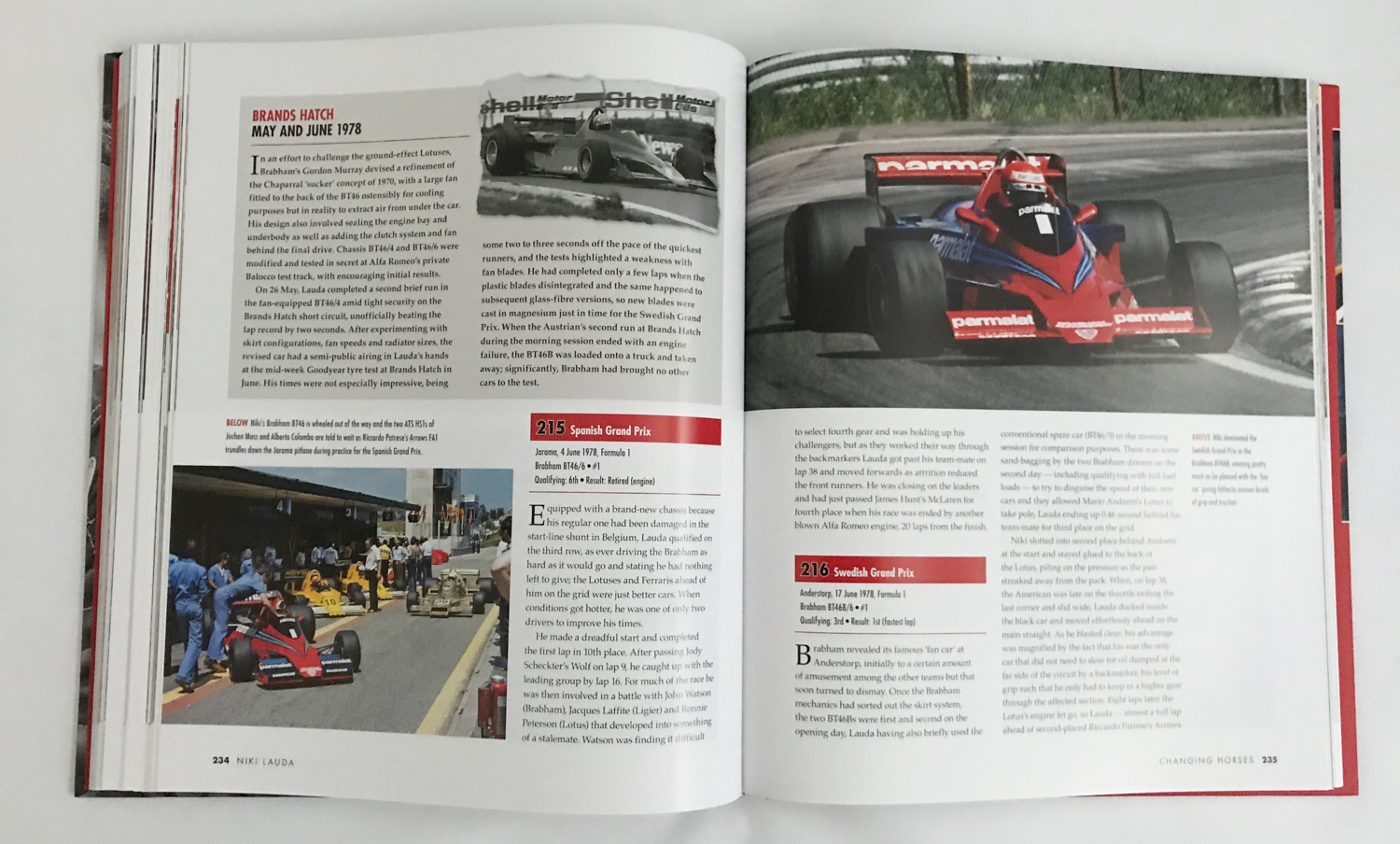 The Brabham years: Lauda famously won the 1978 Swedish Grand Prix in Brabham's 'fan car', but thereafter the team's competitiveness declined and he retired at the end of 1979, tired of 'driving round in circles' and focused instead on his new airline, Lauda Air.
The McLaren years: tempted by a salary of unprecedented size, Lauda returned in 1982 after a two-year absence, silenced doubters by winning his third race, and in 1984 secured his third World Championship; at the end of 1985, with a career tally of 25 Grand Prix victories, he hung up his helmet for good.
While not an analysis of the man behind the helmet necessarily, "Niki Lauda" provides a remarkably complete picture of Lauda's racing career, literally every singe race and what transpired at each event. Interestingly, Saltinstall also includes historical sidebars of specific testing sessions, one-off drives and demonstration runs. A truly complete historical compendium of one of Formula One's most remarkable champions.
ISBN: 978-1-910505-46-5
Format: 280x235mm hardback
Pages: 376
Illustrations: 500 photos, mainly color
£45.00
Available at https://www.evropublishing.com/products/niki-lauda-his-competition-history