Several record-breaking sales of racing cars were made during the auction activities surrounding Monterey Auto Week 2009. Topping the list was the highest price ever paid for an American car at auction, the $7.25 million brought in by the Mecum Auctions offering of the FIA Manufacturers championship-winning 1965 Shelby Daytona Cobra Coupe (CSX 2601). Boosted by that sale, Mecum recorded more than $14 million in business, with a sell-through rate of 50 percent.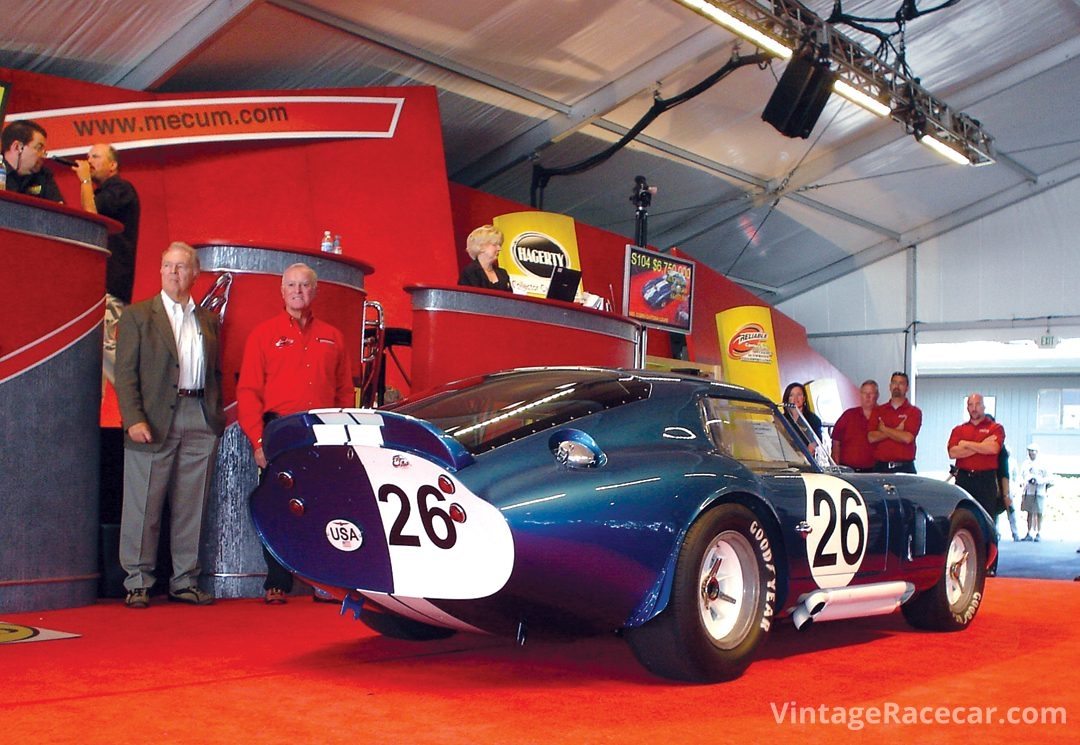 Another new world record was established by the 1952 Jaguar C-Type (XKC-007) that topped the RM Auction at $2,530,000, the most ever paid for a C-Type at auction. The car, which Phil Hill drove to race wins at Elkhart Lake and Torrey Pines in 1952, was driven across the auction block by Phil's son, Derek. Also sold, for $600,000, was the 1931 Miller V-16 Indycar from the Chuck Davis Collection that is the only V-16 racecar Harry Miller ever built. In total, RM booked $35 million in sales with an excellent 86 percent sell-through.
Gooding & Company sold seven American racecars from the Don & Joan Lyons Collection that collectively realized $1,034,000. The top of that crop was the 1964 Dean Van Lines Roadster, the car that launched the Indycar career of the legendary Mario Andretti, brought $231,000, while the 1967 Eagle-Ford prepared by Smokey Yunick and driven to 4th place at Indy that year by Denis Hulme sold for $220,000. Overall, Gooding managed an impressive sell-through rate of 81 percent, with more than $50 million in sales. Nine cars went for more than $1 million, with top dollar of $5,115,000 earned by a 1962 Ferrari 250 GT SWB California Spider.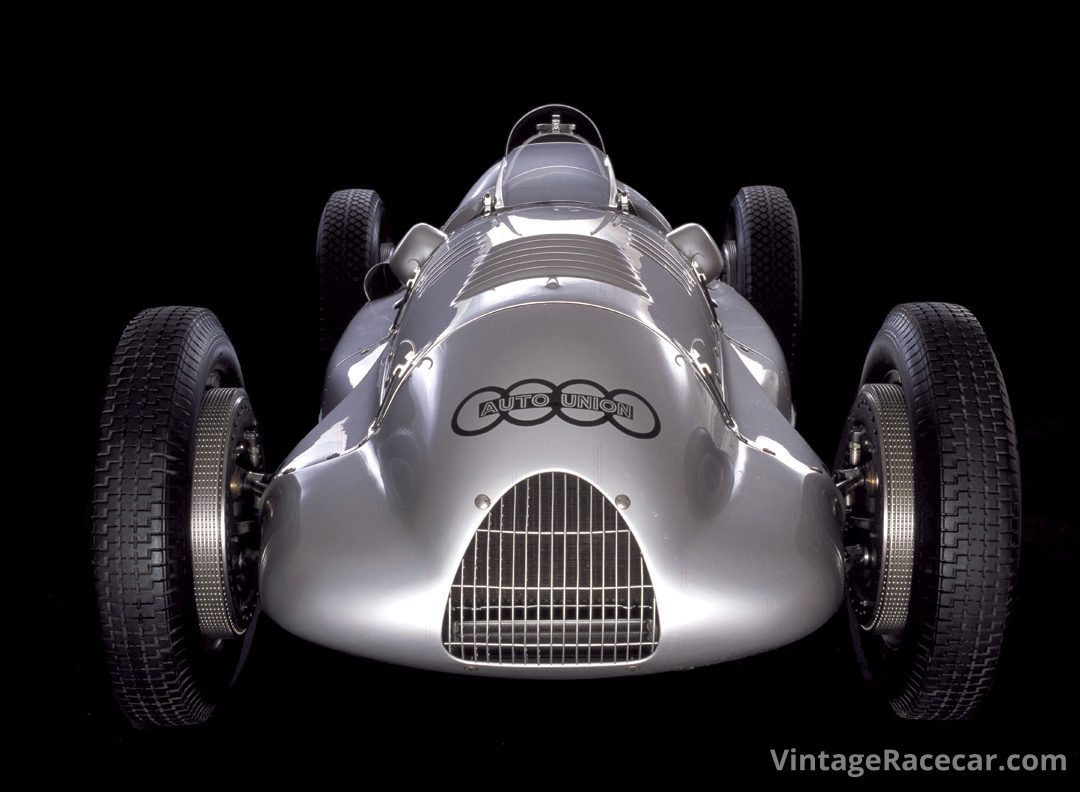 Bonhams & Butterfields' 12th annual auction, held in conjunction with The Quail, "A Motorsport Gathering," featured more than 100 cars highlighted by the 1939 Auto Union D-Type V-12 Grand Prix car that did not sell at a high bid of $6,000,000. Also not selling were a 1949 Talbot-Lago Type 26, winner of the 1950 Paris Grand Prix with Georges Grinard up, which did not meet its $1,000,000 expected price, and the 1967 Vollstedt-Ford Indycar, with which Jim Clark led the 1967 Rex Mays 300 at Riverside, that could not match its presale estimate of $130,000. Three historic racecars that did sell were: the 1971 Lola T260, chassis T260-HU02, that served as the back-up car for Sir Jackie Stewart in the 1971 Can-Am, which sold for $304,000; an ex-works 1961 Cooper T55-Climax that Sir Jack Brabham drove to victory at Aintree, Levin, Lakeside, and Sandown Park, which sold for $216,000; and the 1970 March 701-Cosworth campaigned by Ken Tyrrell for Stewart, with which the Scot took victory in that year's Spanish GP as well as three pole positions, that brought in $152,200. B&B's total sales topped $14 million with a 61 percent sell-through.
Top seller at this year's Russo and Steele auction was a 1964 Shelby Cobra (CSX 2492) at $475,000, while the top racecar was a 1965 Shelby GT350-R that brought in $396,000. Russo & Steele's two-evening sale generated total receipts of more than $5 million with a 55 percent sell-through rate.