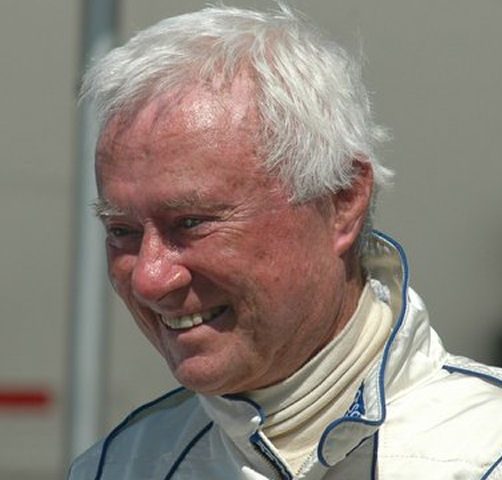 Accomplished Trans-Am, SCCA and historic racer Tom Yeager passed away on December 28th, at the age of 83. Yeager had suffered a serious stroke the previous week on December 21.
Yeager started his racing career in a Lotus Seven, in 1962, followed by a breakout year, in 1964, driving a Merlyn sports racer where he scored a 2nd at the SCCA race at Grayling and a win at the SCCA regional at Mid-Ohio. The following year, Yeager began racing the new Shelby GT350R for Carroll Shelby, which saw him finish 4th at Road America, 2nd at Palm Beach and Lynndale Farms and a win, again at Lynndale. In speaking with VR about those days with the GT350, Yeager recalled, "At the first SCCA runoffs I was having some trouble with Turn 1, at Riverside. Jerry Titus came up to me, introduced himself, and proceeded to tell me what to do with Turn 1. (Jerry became my big brother for that weekend.) His answer to the turn was, "Don't lift!" I mustered up some of that young nerve and did it, and Jerry was right. We went on to become good friends. Both racing GT350Rs the following year."
Yeager then raced in the 1966 Trans-Am season, where he drove a Mustang to victory at the Mid-America and Virginia rounds, helping Ford win the manufacturer's title that year. In 1967, he'd go on to race a Mustang in the 24 Hours of Daytona and a GT350 at the 12 Hours of Sebring.
For the past 20-plus years, Yeager has been a stalwart of the U.S. vintage racing scene competing in a variety of cars, including his Merlyn sports racer, with a host of historic racing clubs. A longtime SVRA competitor, in 1996, Yeager was named "Driver of the Year."
One of the most likable and enthusiastic competitors on the U.S. historic racing scene, Yeager's presence and camaraderie will be sorely missed. Yeager is survived by his ever-present partner and supporter Scottie, to whom we send our deepest condolences.