This new book from Dalton Watson about the Porsche 917—one of the most successful and iconic racing cars of all time—presents a detailed chassis-by-chassis and race-by-race history of the Porsche racecars entered by the John Wyer/Gulf team.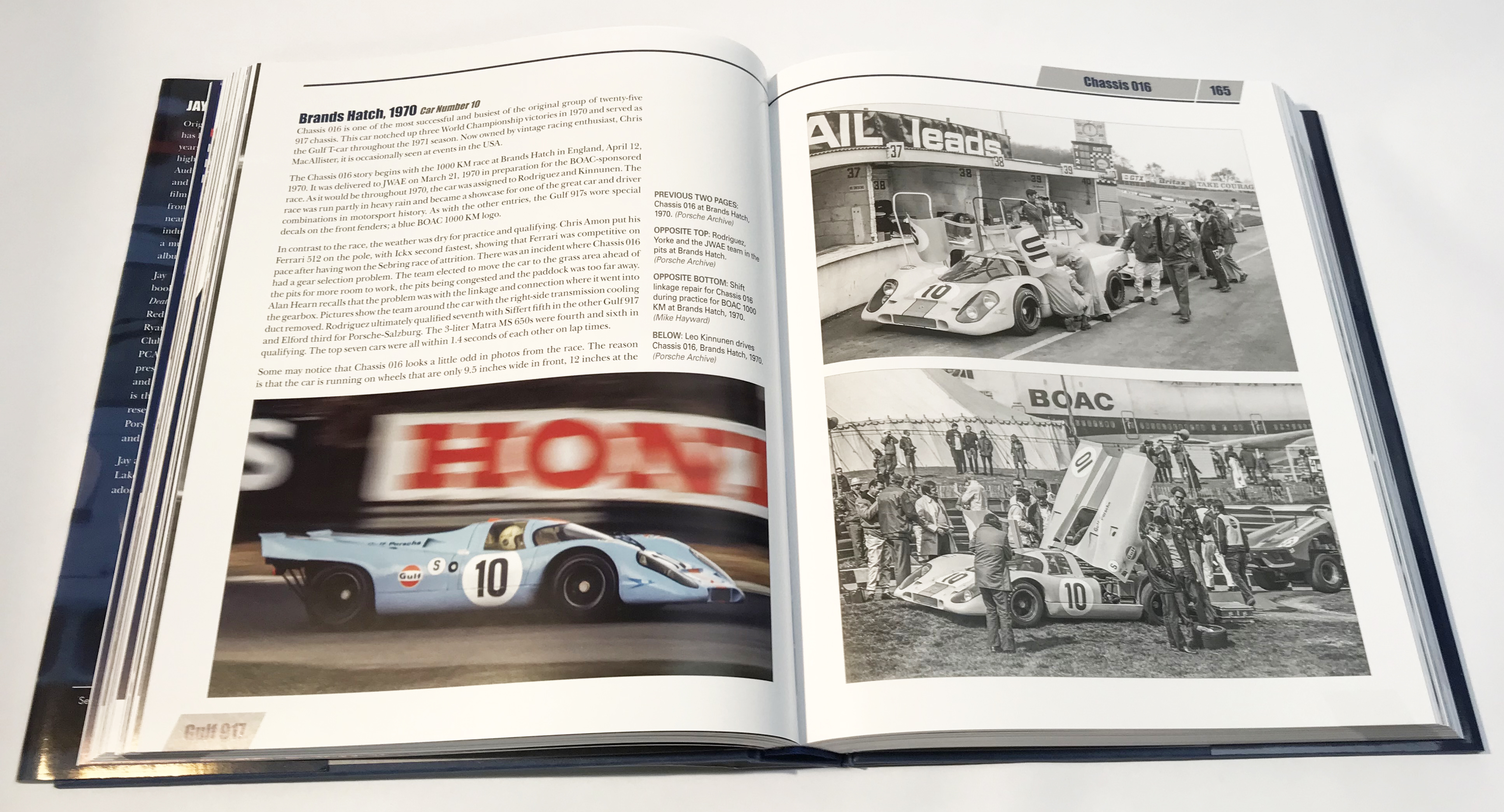 Building upon the history of how the Porsche 917 program came about, and its early development, author Gillotti then examines the now famous partnership between Porsche, Gulf Oil and JW Automotive Engineering to tackle international endurance racing and its crown jewel, the 24 Hours of Le Mans. The cars painted in the distinctive pale blue and orange of Gulf Oil would prove to be instrumental in Porsche's taking of the 1970 and 1971 World Sportscar Championship titles when the cars from Zuffenhausen won 11 of the 17 championship races entered. Of course, no examination of the Gulf 917 story could be complete without attention paid to the exploits of the team's driving legends Jo Siffert, Pedro Rodriguez, Brian Redman, Leo Kinnunen, Derek Bell and Jackie Oliver. Written with assistance from JWAE Chief Engineer, John Horsman, "Gulf 917" includes reproductions of his original race data sheets, along with numerous rarely-seen photographs, many from Porsche's archive. And while the Gulf 917 racecars may have been replaced after the 1971 season, their respective lives and stories carried on into the subsequent decades, which are also chronicled on a chassis-by-chassis basis.
A must-have for any fans of the Gulf racing program, the Porsche 917 or '70s endurance racing.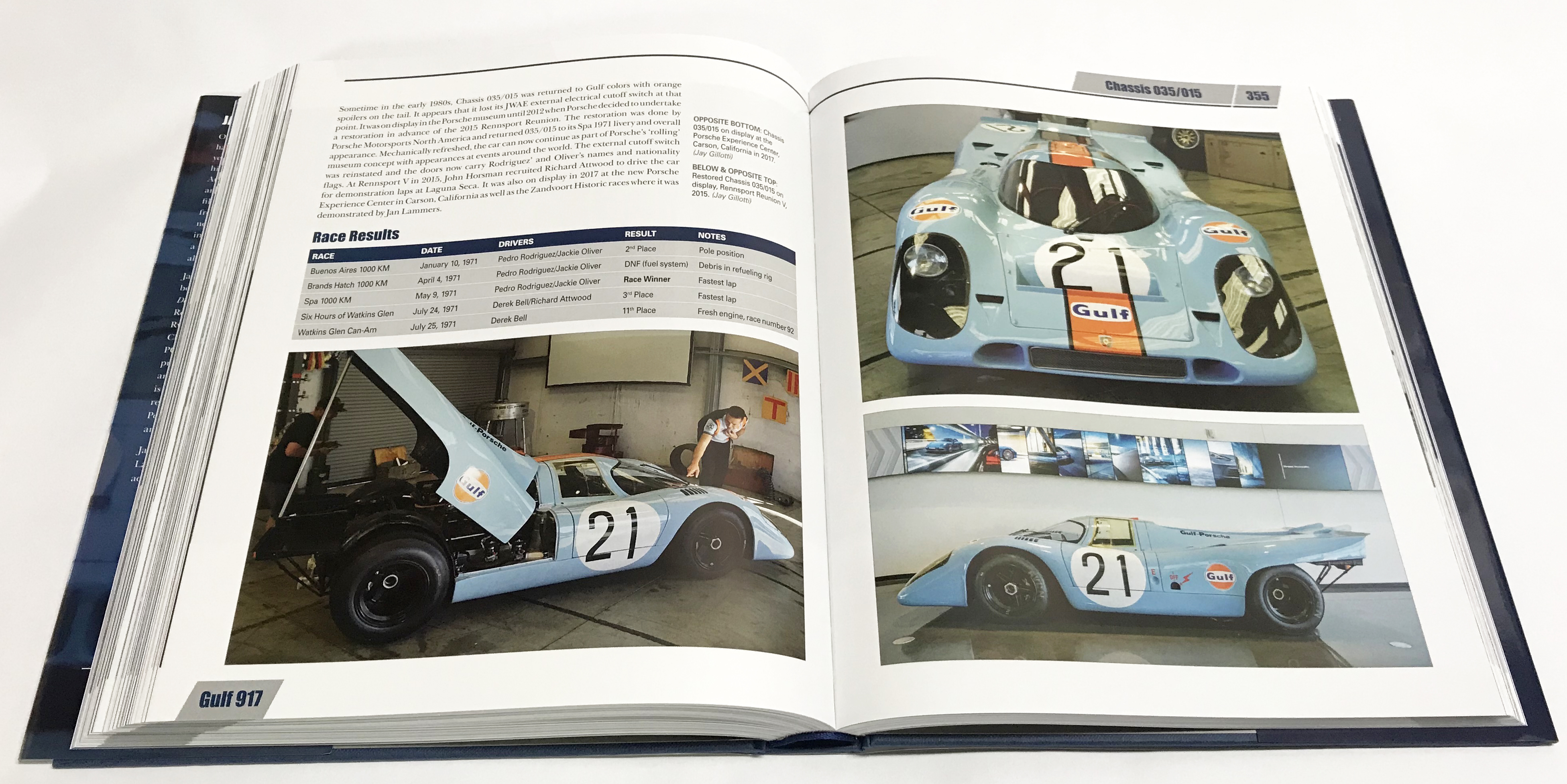 For those wanting the ultimate Gulf 917 reference, a publisher's edition is also available that incudes an additional Volume 2 containing 160 pages of bonus material, including all the JWAE race data sheets not included in Volume 1, plus additional archival documents and over 90 extra photographs along with background on the book's preparation, the 917's main competitors and a summary listing of chassis histories.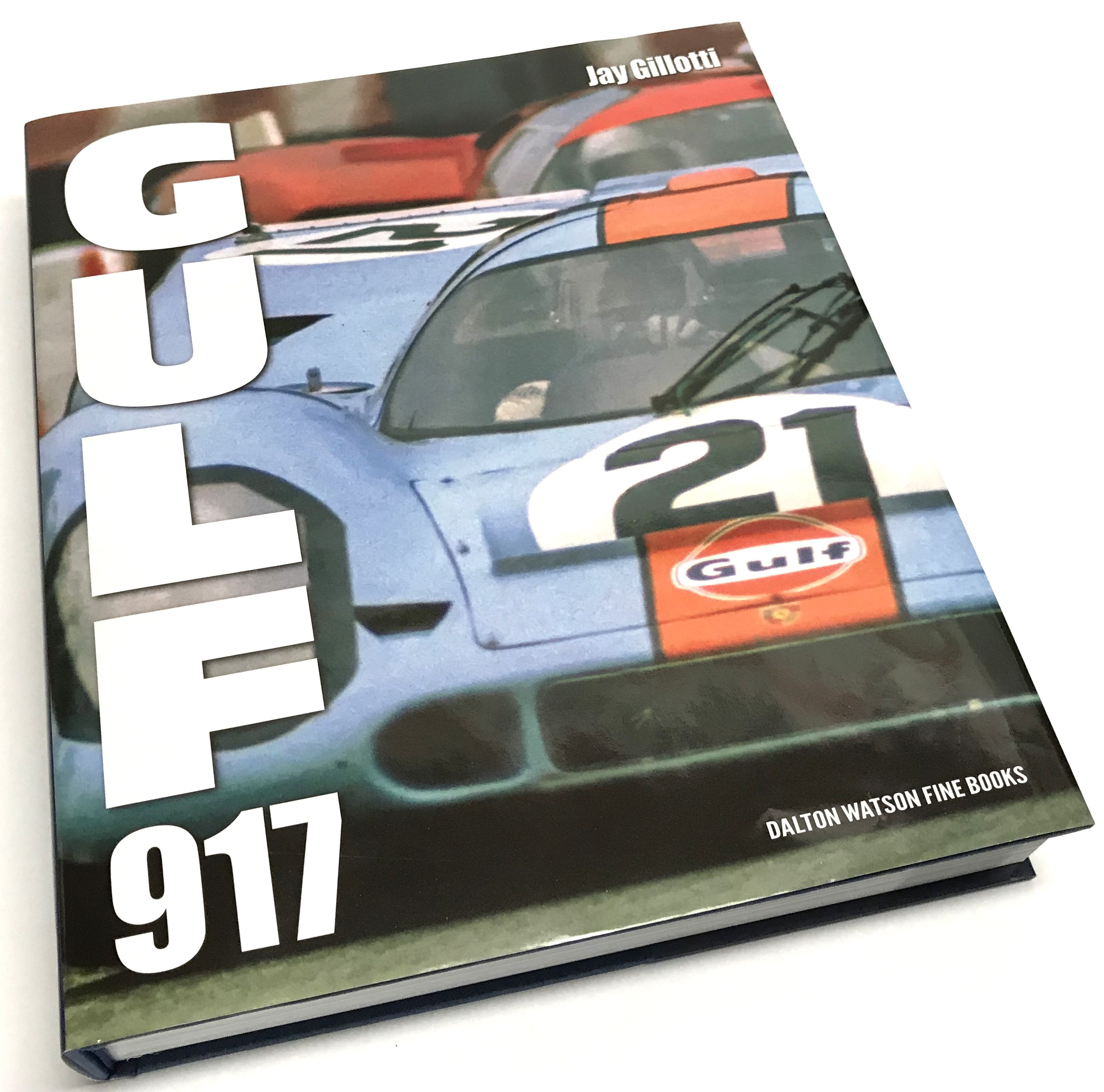 Regular Edition
230 mm x 280 mm, 496-pages
Hardcover with dust jacket and slipcase.
$150/£125
Publisher's Edition
230 mm x 280 mm
Vol 1= 496-pages
Vol 2= 152-pages
Hardcover with dust jackets and slipcase
$350/£275