The Pearl Collection
The Concours of Elegance 2023 at Hampton Court, is set to extend a warm welcome to Fritz Burkard, a renowned classic car enthusiast from Switzerland, who will be honored with the title 'The Collector.' This prestigious Concours is proudly presented by A. Lange & Söhne and is scheduled to take place at the esteemed Hampton Court Palace, situated near London, UK, spanning from September 1st to 3rd, 2023.
Burkard's remarkable Pearl Collection is a testament to the rich legacy of the automotive world, spanning a wide range of decades, from the very inception of the automotive age to the present day. This ever-expanding collection, based in Switzerland, is a treasure trove of automotive marvels, encompassing a diverse array of vehicles. From the awe-inspiring historical Grand Prix machinery, evoking memories of glorious racing eras, to the intriguing and unique 1960s one-offs, each reflecting the essence of a transformative period. Additionally, the collection boasts a splendid selection of 21st-century hypercars, representing the pinnacle of engineering ingenuity and pushing the boundaries of automotive innovation.
Burkard is passionate about all his acquisitions, firmly believing that a love of such machinery comes from the heart. In fact, he doesn't even think of himself as a collector, in the traditional sense: "I see myself more as a custodian, as somebody who has fun for myself and the people around me," he told film-maker Luca Pieri Pilotti. "I get very emotional around my cars, especially when I can see their history, when I can smell it."
The Pearl Collection is known for using its vehicles enthusiastically, rather than just leaving them on static display, as Burkard explains: "Cars combine several passions: history, design, innovation, the feeling when you drive them, the sound… a car has its own aura. You feel it or you don't. We at the Pearl Collection love quirky and unusual models. We show them, we race them and we use them."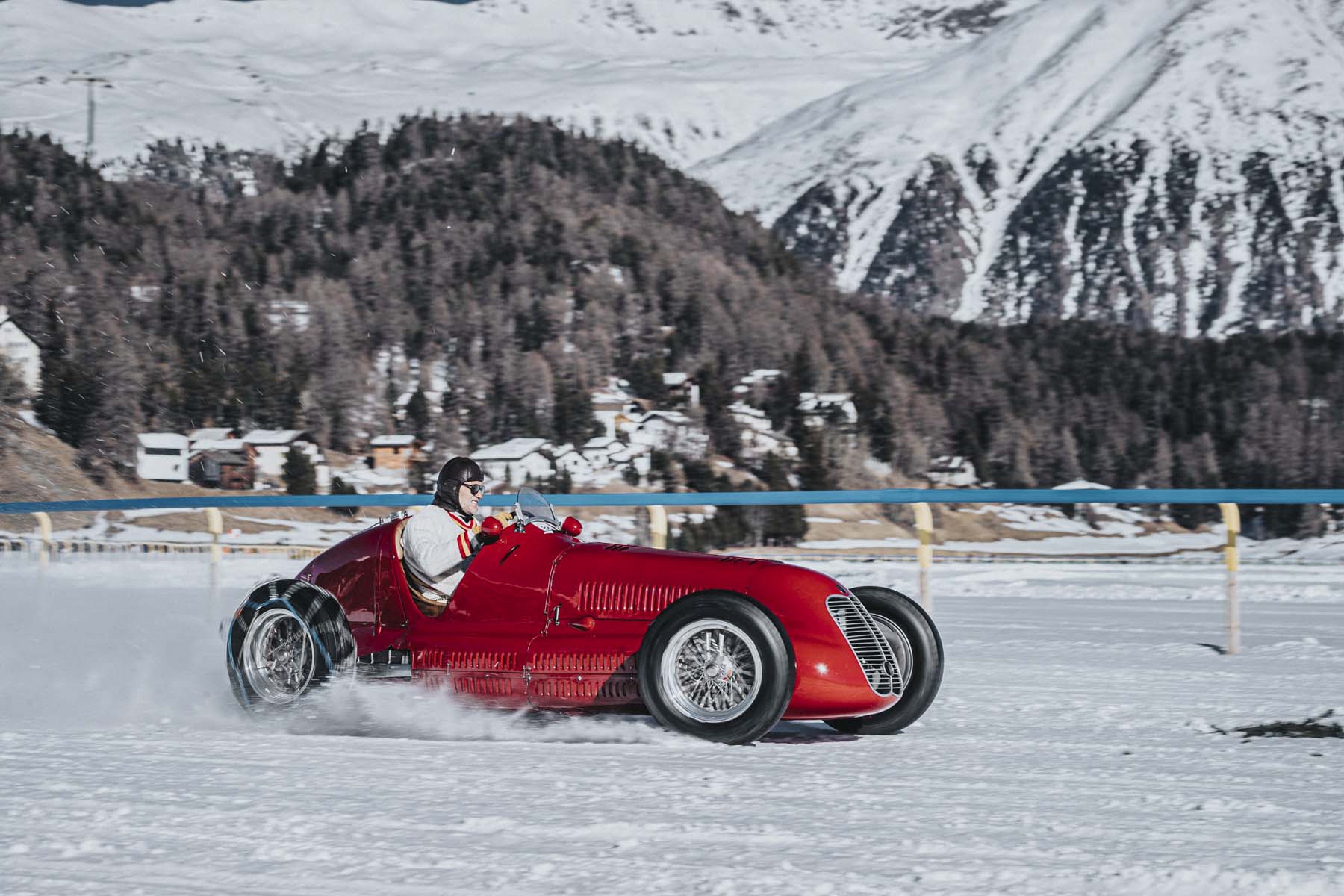 Highlights
Swiss classic car aficionado Fritz Burkard will showcase diverse selection from Pearl Collection
Line-up to include Ettore Bugatti's first-ever racing machine from dawn of motoring age
1933 Alfa Romeo 8C 2300 Monza first registered to Scuderia Ferrari; 1934 Bugatti Type 59 owned by King Leopold III of Belgium
1939 Maserati 4CL Monoposto 'Works'; Park Ward-bodied 1934 Rolls-Royce Phantom II Continental
Also to feature 1936 Bugatti T57S Atalante, Abarth 'La Principessa' and 2022 Bugatti Centodieci
World's rarest, most spectacular vehicles will be on display from 1st to 3rd September 2023
The Concours of Elegance remains the UK's top concours d'elegance and among the top three in the world
Tickets now on sale here: https://concoursofelegance.co.uk/tickets/
Featured Automobiles
1897 Prinetti & Stucchi Tricycle
Established in Milan in 1883, Italy's Prinetti & Stucchi was a big name in sewing machines, bicycles and, eventually, by way of production of licenced DeDion tricycles, and motorized vehicles. But it was also the starting point for one Ettore Bugatti, a teenaged apprentice destined for automotive excellence.
Exhibiting innovation and mechanical skill beyond his years, at the behest of the Automobile Club of Italy Bugatti developed a two-engine racing version of the tricycle – namely, the inaugural Bugatti Type 1. In 1899 it won its first race in Reggio Emili against very stiff competition at a world-record average speed of 64kp/h over 90km. This was a remarkable feat – one that set the tone for many more incredible cars and motor-racing victories to come for Ettore.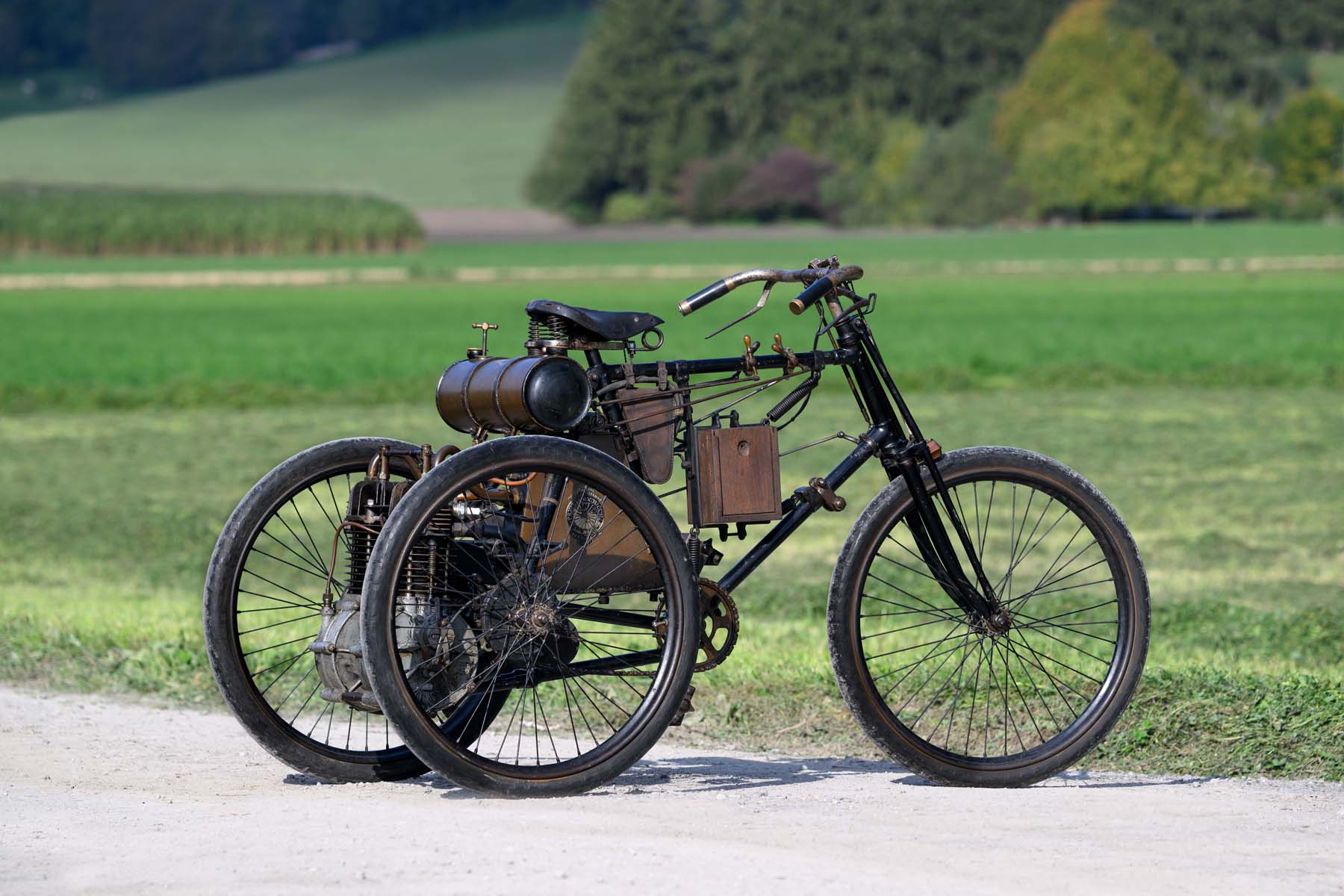 1933 Alfa Romeo 8C Monza
Moving forward several decades, the next display car from the Pearl Collection is the 1933 Alfa Romeo 8C 2300 Monza running a 2866cc straight-eight engine. Designed by the legendary Vittorio Jano, this supercharged, Brianza-bodied competition machine was registered to Scuderia Ferrari. It was raced in the Monaco Grand Prix by Tazio Nuvolari, and went on to win the Swedish GP in August 1933. It also competed in the Mont Ventoux and San Sebastian hillclimbs.
After mechanical upgrades, and now renamed SF28, it took part in the Mille Miglia and Targa Florio, and at the Circuito di Varese. Over the succeeding decades the Alfa moved between several owners, and eventually it underwent a full restoration. Since then it has been a regular in historic motorsport, and in 2012 it was driven from Germany to the Goodwood Revival. It duly won its race, before being driven back to Germany.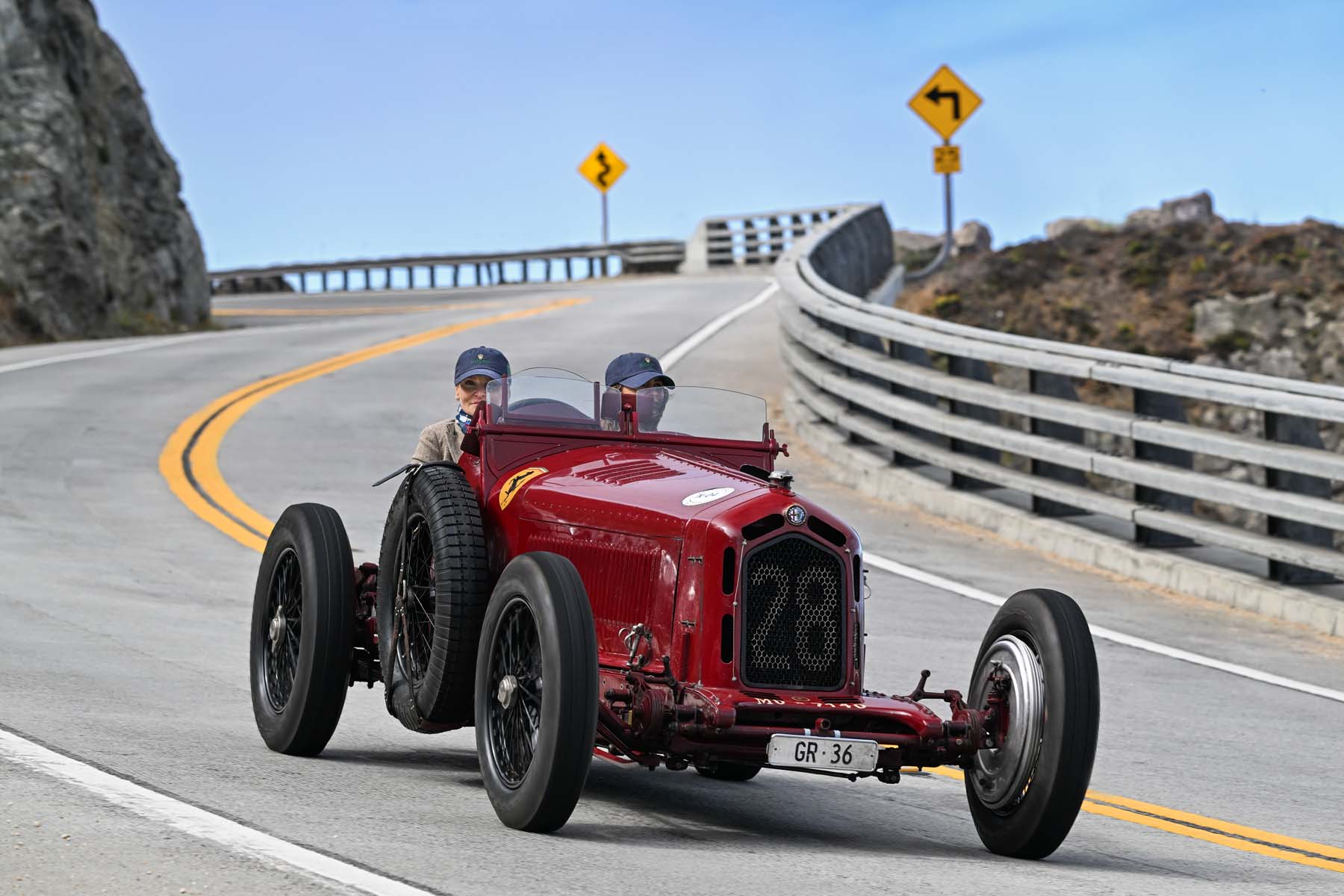 1934 Bugatti Type 59
Returning to the Bugatti story is the Pearl Collection's Type 59, produced in 1934 in answer to increasing competition from Alfa Romeo and Mercedes-Benz. With its dropped body, lower centre of gravity, longer wheelbase and supercharged straight-eight, it is considered both a technical marvel and a masterpiece of industrial design. Only six were built, and this example took third at the Monaco GP and overall victory in Belgium. The T59 was Bugatti's last GP car, and is considered to be the most elegant of all pre-war competition machines.
This example was then redeveloped for sports car racing, with the supercharger removed, a dry-sump gearbox installed, and heavily revised chassis and bodywork. Through a series of successes, it became France's fastest sports car. It even had a stint in the ownership of King Leopold III of Belgium. Endlessly fascinating this historic, singular machine, which is presented in very original condition, embodies the ineffable magic of the Bugatti marque, 'le pur-sang des automobiles'.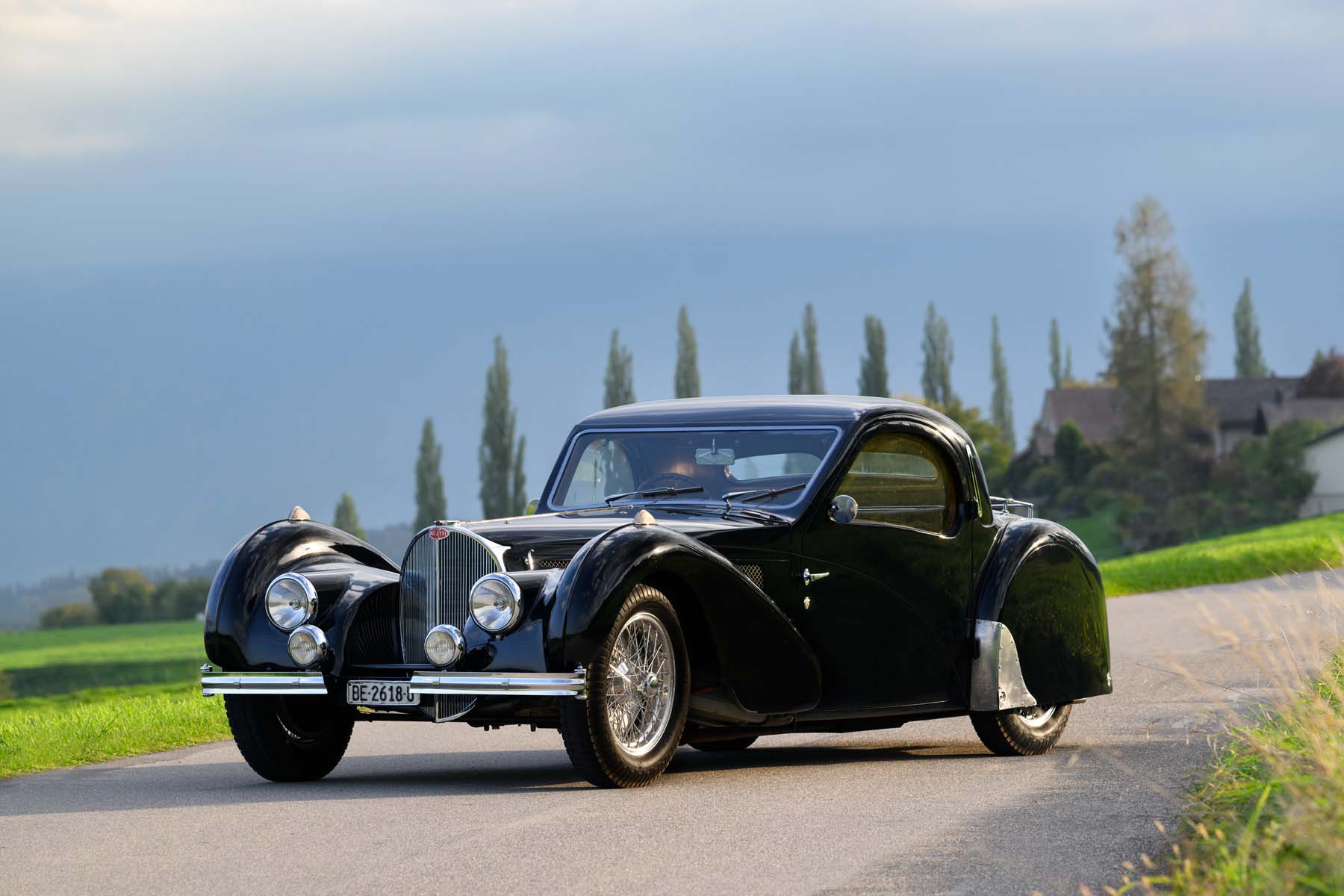 1939 Maserati 4CL Monoposto
While the Maserati marque was still relatively new by the time the 4CL arrived in 1939, it had already built a name for itself in competition circles. With its four-valves-per-cylinder straight-four engine, the model debuted at the Tripoli GP, and just seven were built before the start of World War Two. This particular 4CL Monoposto, chassis 1564, was the prototype. It would see 'Works' team action at Naples, Abbazia and Livorno, with the likes of Carlo Felice Trossi, Franco Cortese and Luigi Villoresi at the wheel.
It continued to race post-war under the command of such names as 'Raph' and Maurice Trintignant, before starting a less frenetic career as, variously, a hillclimber, a VSCC trials machine and a museum exhibit. At the turn of the millennium, it resumed its rightful place on the circuit, and it eventually joined the Pearl Collection in 2019.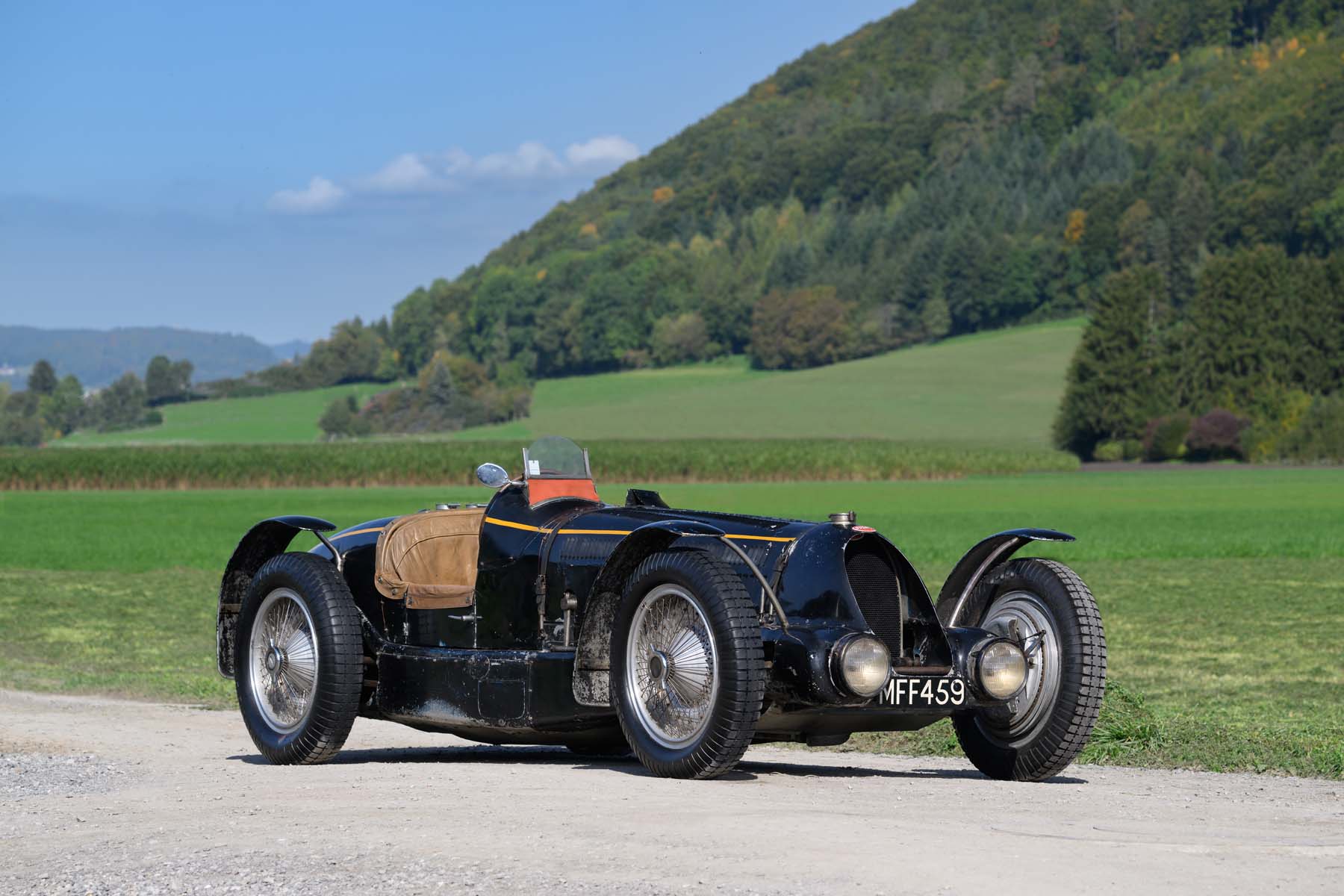 1934 Rolls-Royce Phantom II Continental
The Phantom II Continental moves the focus of the collection's display cars from mainland Europe to Britain. Proving a glorious swan song for Rolls-Royce's venerable six-cylinder side-valve engine, this Continental boasts unusual wind-tunnel-honed Streamlined Saloon coachwork from Park Ward. With a boosted compression ratio and high-lift camshaft for its 7,668cc engine, the car could reach a very swift 92mph in period.
After taking pride of place on Park Ward's stand at the 1934 Olympia Motor Show, the Phantom II had a distinguished ownership career, eventually settling across the Atlantic. In the early 2000s, after a full restoration, it appeared at both the Pebble Beach and Amelia Island Concours d'Elegance events.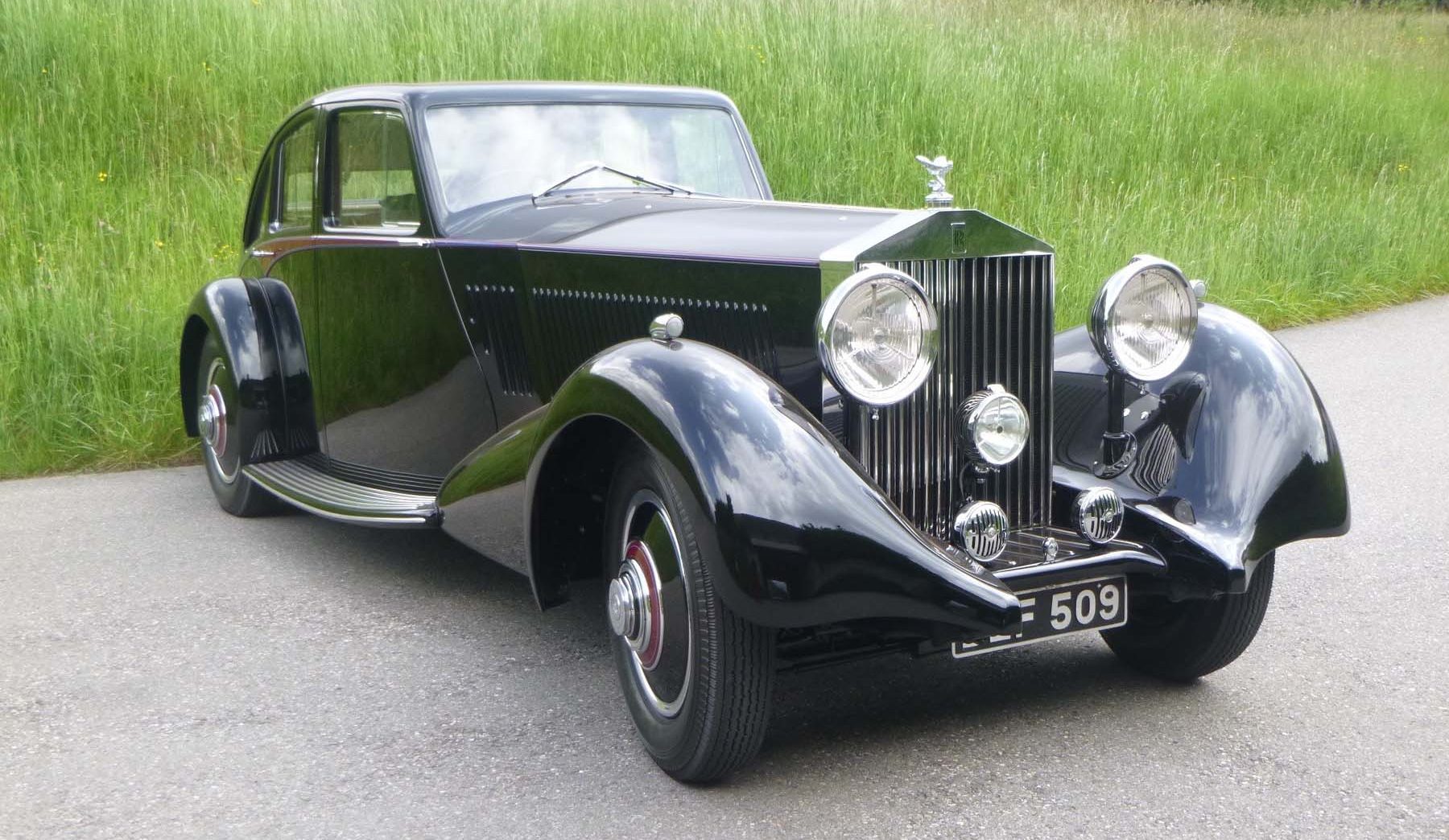 And more…
Further Pearl Collection exhibits at the 2023 Concours of Elegance will include the stunning 1936 Bugatti T57S Atalante, along with the super-slippery, Pininfarina-designed Abarth 1000 record car 'La Principessa' from the 1960s. Bringing the collection up to date is the limited-edition 2022 Bugatti Centodieci, built to celebrate 110 years of the marque's exceptional design and performance.
James Brooks-Ward, Concours of Elegance CEO, said: "The diversity and quality of the Pearl Collection, along with Fritz Burkard's clear passion for the subject and enjoyment of ownership, exemplify all that is great about classic cars.  From Ettore Bugatti's first-ever racing machine to its 2022 Centodieci spiritual successor, the selection of vehicles Fritz has chosen to exhibit at the Concours of Elegance embodies British and European automotive history both on-road and on-track. We are delighted to play host to such a wonderful display for this year's The Collector feature. Britain's ultimate automotive extravaganza will take place at Hampton Court Palace in September. We look forward to welcoming guests from around the world to the show in just over a month's time."
Star exhibits include some of the world's most revered Ferraris, Le Mans Centenary machinery, 30 Under 30 classics from the next generation of motoring enthusiasts and the all-female Levitt Concours. Further categories, cars and features will be announced in the coming weeks, as we build towards September's event.
Away from the automotive displays, Concours of Elegance 2023 will again be an occasion of pure luxury, with champagne provided by Charles Heidsieck, picnics by Fortnum & Mason, and a collection of art, jewelry and fashion displays. Presenting Partner A. Lange & Söhne will once again showcase some of its most intricate timepieces.
More information HERE
Gallery