High Expectations
The Las Vegas Grand Prix was meant to be spectacular and it did not disappoint. Looking at the finishing order, with Charles second behind Max Verstappen and ahead of Sergio Perez, and Carlos in sixth, one could be forgiven for thinking it had been a race like any other this year. However, between the walls on the Strip, Scuderia Ferrari was a true front-runner to the point that there can even be a bit of disappointment at the final result, as Leclerc had a genuine possibility of winning. Carlos too could have finished higher up the order if he had not been caught up in the chaos on the opening lap, which saw him spin and have to fight his way up the order from the back of the pack. However, overall this was a positive day as the SF-23 proved to be competitive, just as expected, resulting in Ferrari making up 16 of the 20 points by which it trailed Mercedes coming into this weekend in its fight for second in the Constructors' championship. In a few days time, it will be all to play for in Abu Dhabi.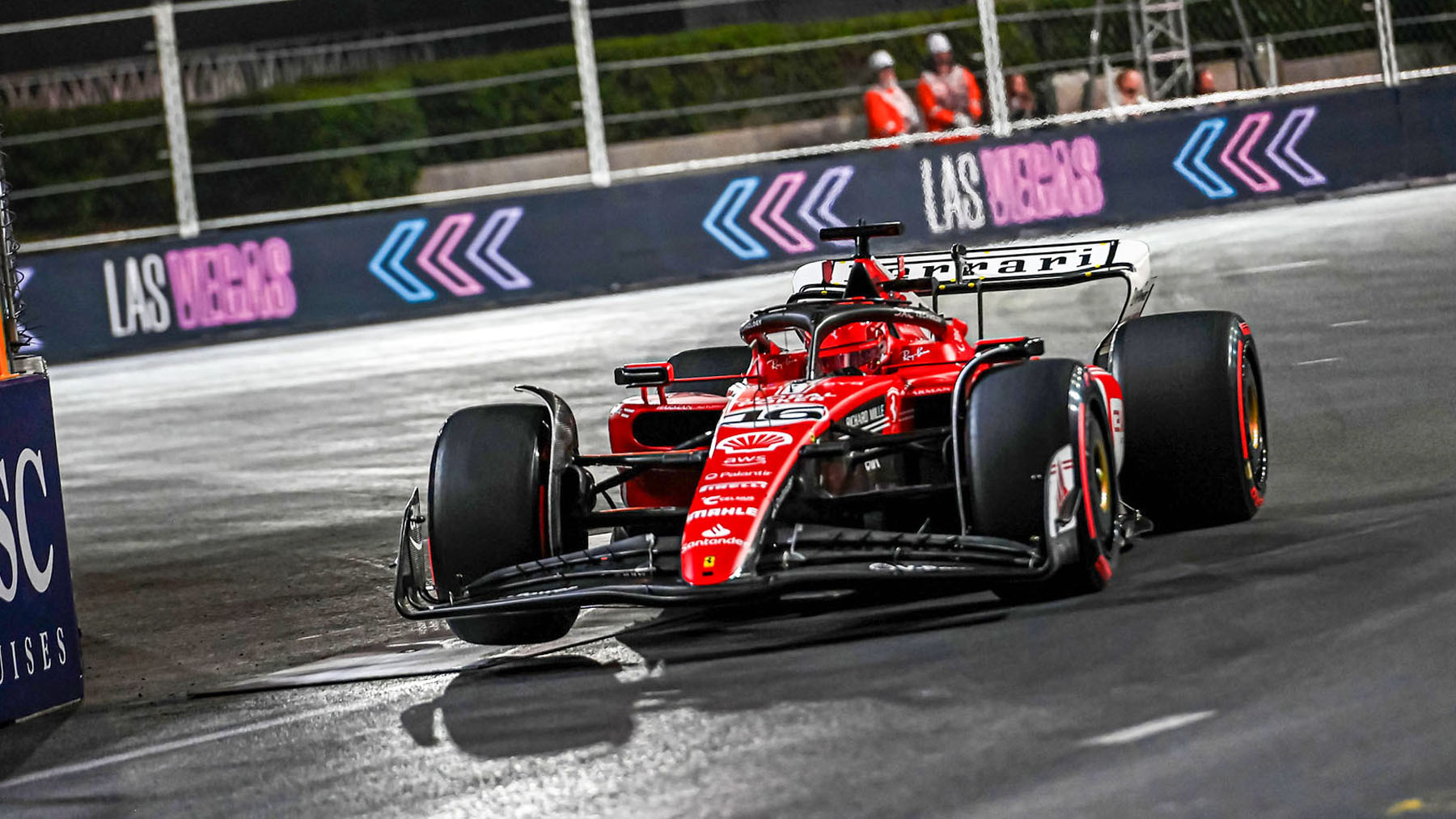 The Race
The Grand Prix was an adrenalin rush from start to finish, with excitement right from the start, when Max Verstappen ran Charles off the track at turn 1 to take the lead and Carlos spun at the same corner. On lap 2, the Safety Car came out after Lando Norris crashed and, given they had both slipped down the order, Sergio Perez and Carlos pitted, switching from Medium to Hard tires. Verstappen was handed a 5 second penalty, but Charles didn't wait and with his SF-23 on-song, he retook the lead on track with a great passing move at turn 14. He then pitted on lap 21 for Hard tires and, at this point, he was the virtual leader given that the only driver ahead of him were Perez, who with Hard tires fitted on lap 2, would therefore have to make a further stop, and Lance Stroll, yet to pit. The Monegasque had Verstappen under control, the Dutchman having changed tires five laps earlier. However, on lap 26 the Safety Car reappeared while debris was cleared away following a collision between Verstappen and George Russell. Having only just changed tires, Charles stayed out on track and went into the lead, but the neutralization meant both Red Bull drivers were able to stop losing far less time. Therefore, at the restart, Perez and Verstappen were able to push without paying too much attention to tyre management, while Leclerc was on older Hards. Carlos also benefited, fitting a new set of Hards and going on the attack.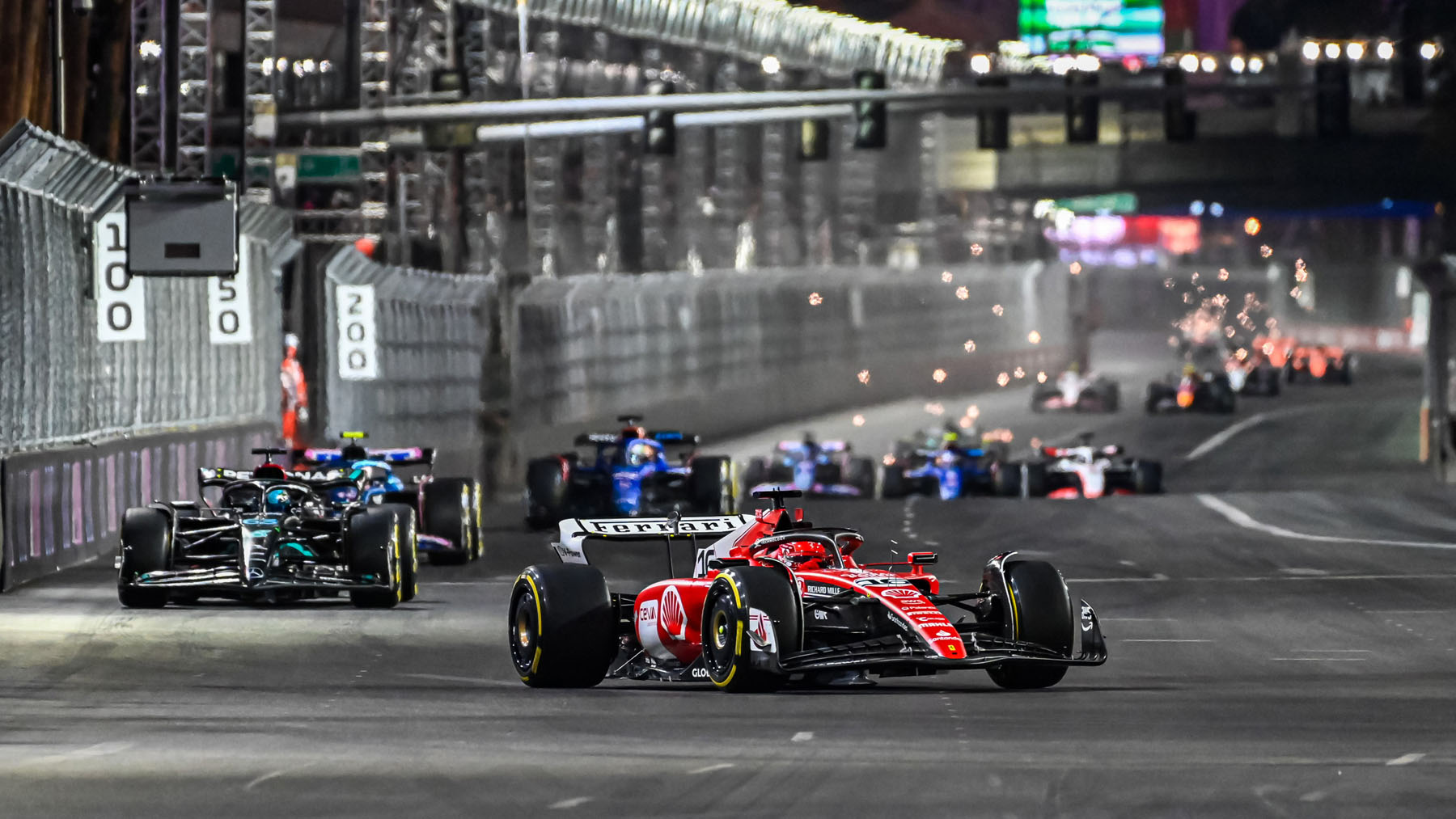 Thrilling Finish
Leclerc began to experience graining earlier than his two rivals and Verstappen was able to get by on lap 36, but Charles gritted his teeth and kept fighting, matching the Dutchman's pace so that the gap never got bigger than 2.5 seconds and he was also able to fend off Perez's attempts to pass. Then on lap 43 it seemed that second place was lost as Charles out braked himself at turn 14 as he tried to defend from the Mexican, who managed to get ahead. But once again, Leclerc dug deep and caught Perez when he too started to suffer with graining. For the final three laps, the pair put on a thrilling show as they fought it out and on the final lap, Charles got ahead with a breath-taking move at turn 14 to secure a very well deserved second place. Carlos was also very aggressive in the closing stages, passing Pierre Gasly and Russell, the latter having a five-second penalty added to his race time for the collision with Verstappen. Today's sixth place puts the Spaniard back in fourth spot in the Drivers' championship. The definitive championship standings will be decided in one week's time at the final round of the 2023 season.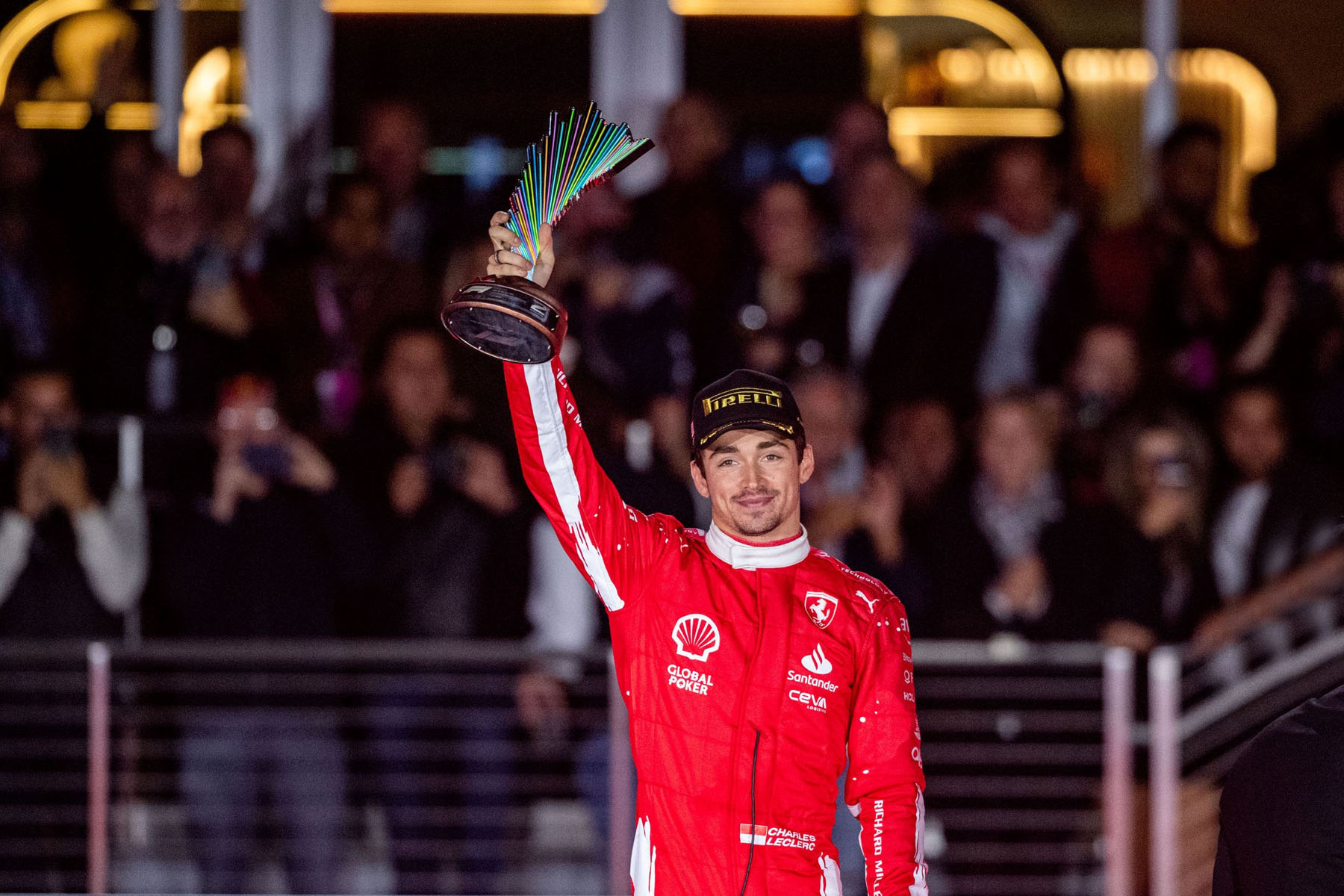 All content © 2023 Ferrari S.p.A.  Italy