One of the Petersen Automotive Museum's latest exhibits, "Corvettes in Competition: Racing America's Sports Car," continues to create quite a buzz. The collection revisits the history of the most iconic Corvette race cars to celebrate Corvette's 70th anniversary. The display showcases the evolution of Chevrolet's legendary sports car, from its milestones at Le Mans, Daytona and the IMSA SportsCar Championship.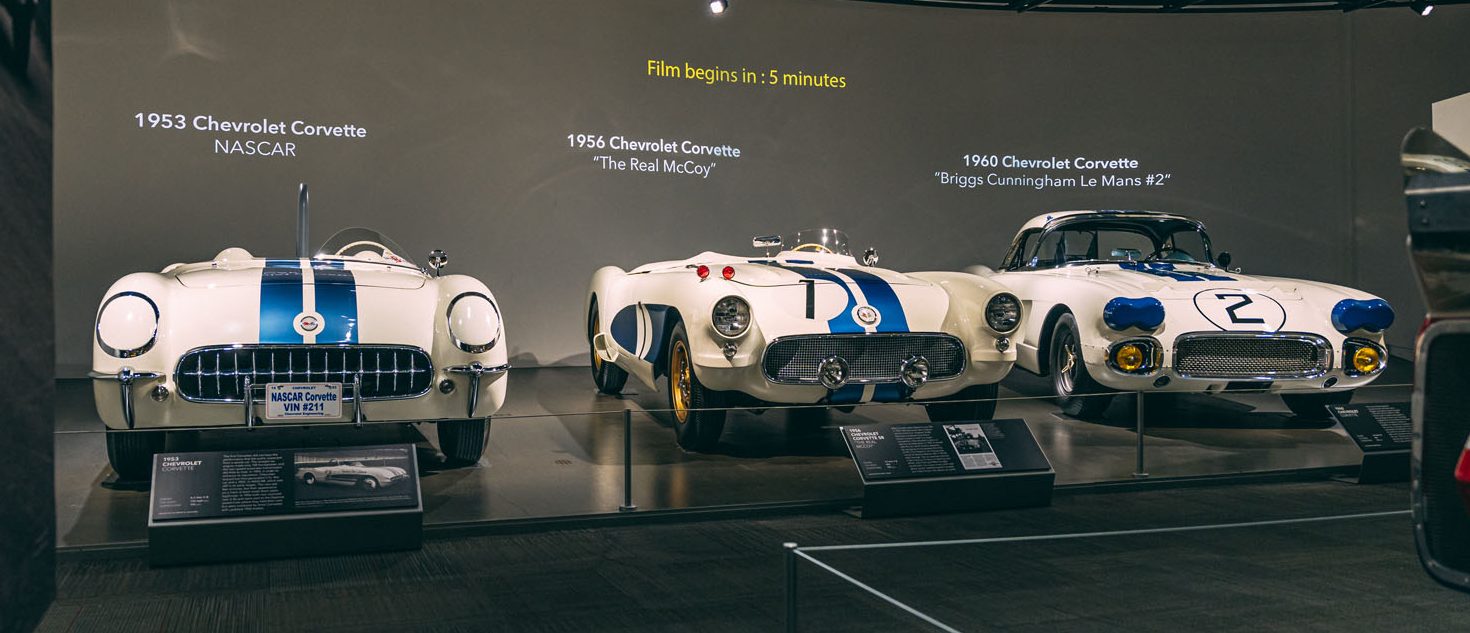 Corvettes in racing
In the 1950s, with the American economy booming, sports cars became increasingly popular. Americans with disposable income were buying quick and nimble cars from foreign manufacturers like MG, Ferrari, and Porsche. Many were campaigned in amateur road races, a fast-growing pastime. In 1953 Chevrolet released the first sports car from a large American manufacturer: the Corvette. It would become an icon both on the street and the track, earning the nickname "America's Sports Car." However, the first Corvettes did not have the performance to match their looks. It would take a Russian engineer named Zora Arkus-Duntov to give the car the speed and handling to rival its European counterparts. To increase sales, Arkus-Duntov knew it needed to race, and it needed to win. Starting on a beach in Daytona in 1956, where it set a new American speed mark, it did just that.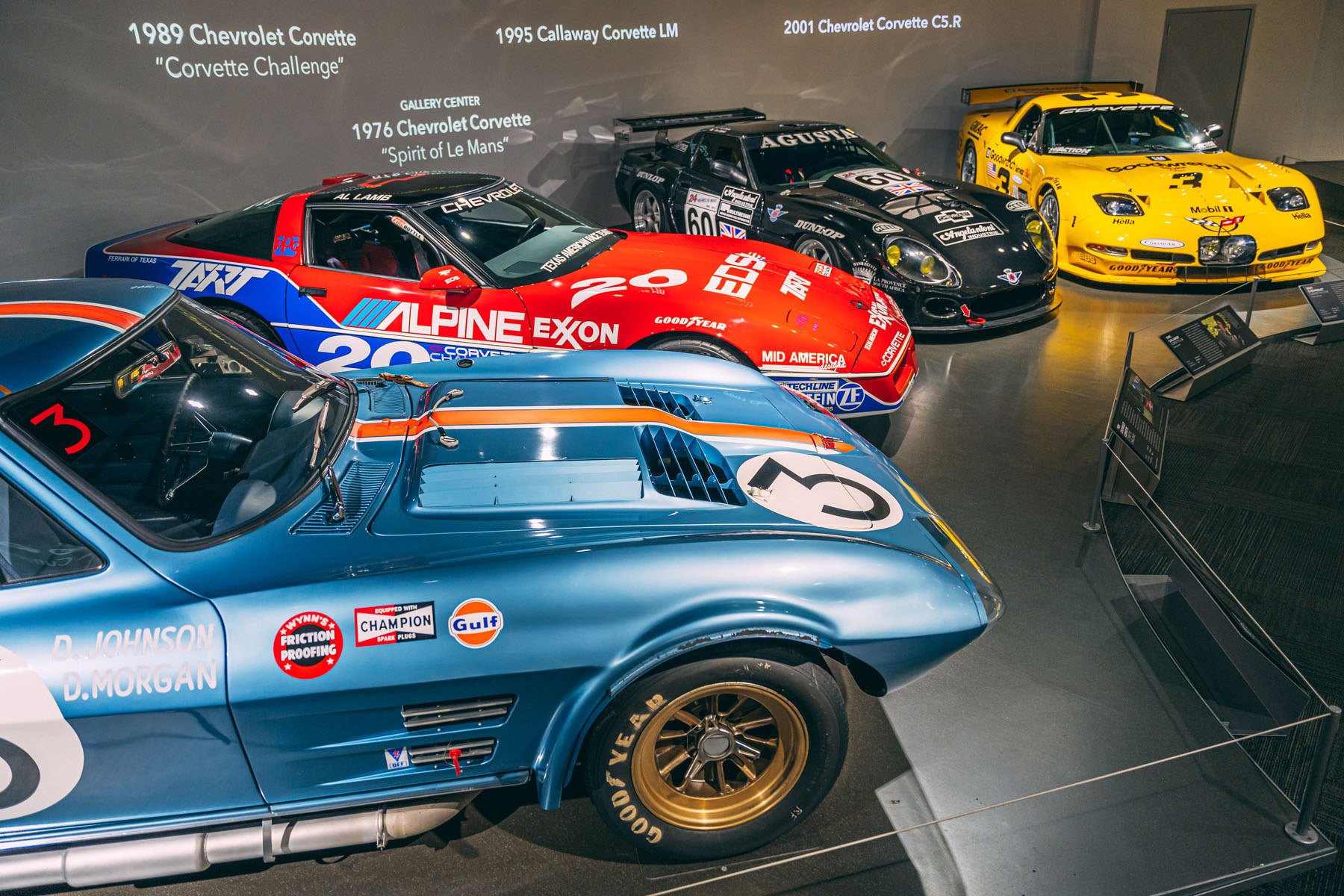 After an Automobile Manufacturers Association racing ban in 1957 in response to a tragic accident at the 1955 24 Hours of Le Mans, Chevrolet could not officially support any racing efforts. But, Arkus-Duntov and his engineering team found backdoor ways to assist private owners who wanted to race Corvettes. And many did. The Corvette found success in America and overseas, where it was often the sole entrant from an American manufacturer racing in major events. In 1999 a new factory-backed racing team, Corvette Racing, was founded. It has gone on to win at Le Mans nine times and Daytona four times, in addition to producing ten championships in the American Le Mans series and five in the IMSA SportsCar Championship. America's Sports Car has become America's Race Car.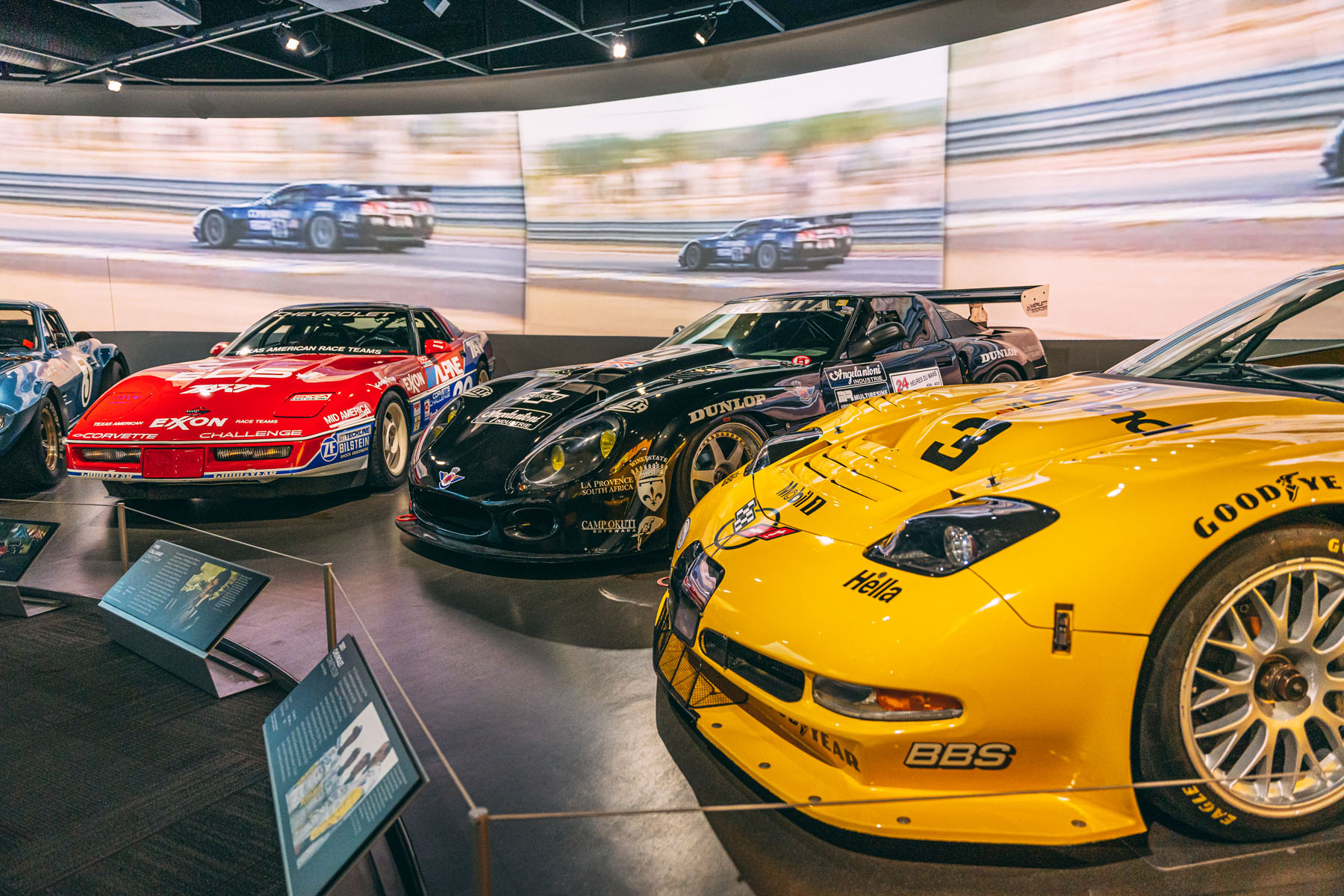 Exhibition highlights
1953 Chevrolet Corvette NASCAR
1956 Chevrolet Corvette "The Real McCoy"
1960 Chevrolet Corvette "Cunningham Le Mans # 2"
1963 Chevrolet Corvette Grand Sport
1976 Chevrolet Corvette "Spirit of Le Mans"
1989 Chevrolet Corvette "Corvette Challenge"
2006 Chevrolet Corvette C6.R GT1
2011 Chevrolet Corvette C6.R GT2
Details
The exhibit, which is held in Charles Nearburg Family Gallery and located on the museum's second floor, and features more than 10 historically significant Corvettes, including the 1995 Chevrolet Corvette Callaway LM, which won the 1996 SCCA Pro Racing World Challenge Series, the 2001 Chevrolet Corvette C5.R driven by Dale Earnhardt at the 2001 24 Hours of Daytona and the 2014 Chevrolet Corvette C7R that won its class at the 24 Hours of Daytona and 12 Hours of Sebring in 2015. This special exhibit runs until August 25, 2024.
Gallery
All images © 2023 Petersen Automotive Museum