While the "Flux Capacitor" in the time-machine Delorean (Back to the Future) might be a bit of Hollywood trickery, the next chapter of Delorean is not, according to Kathryn DeLorean, son of famed GM exec and car manufacturer John Delorean. Kathryn is CEO of DNG, or Delorean Next Generation.
"I needed to find a way to build an affordable car for the DeLorean community," says Kathryn DeLorean. "They'll be heartbroken forever if I don't give them something."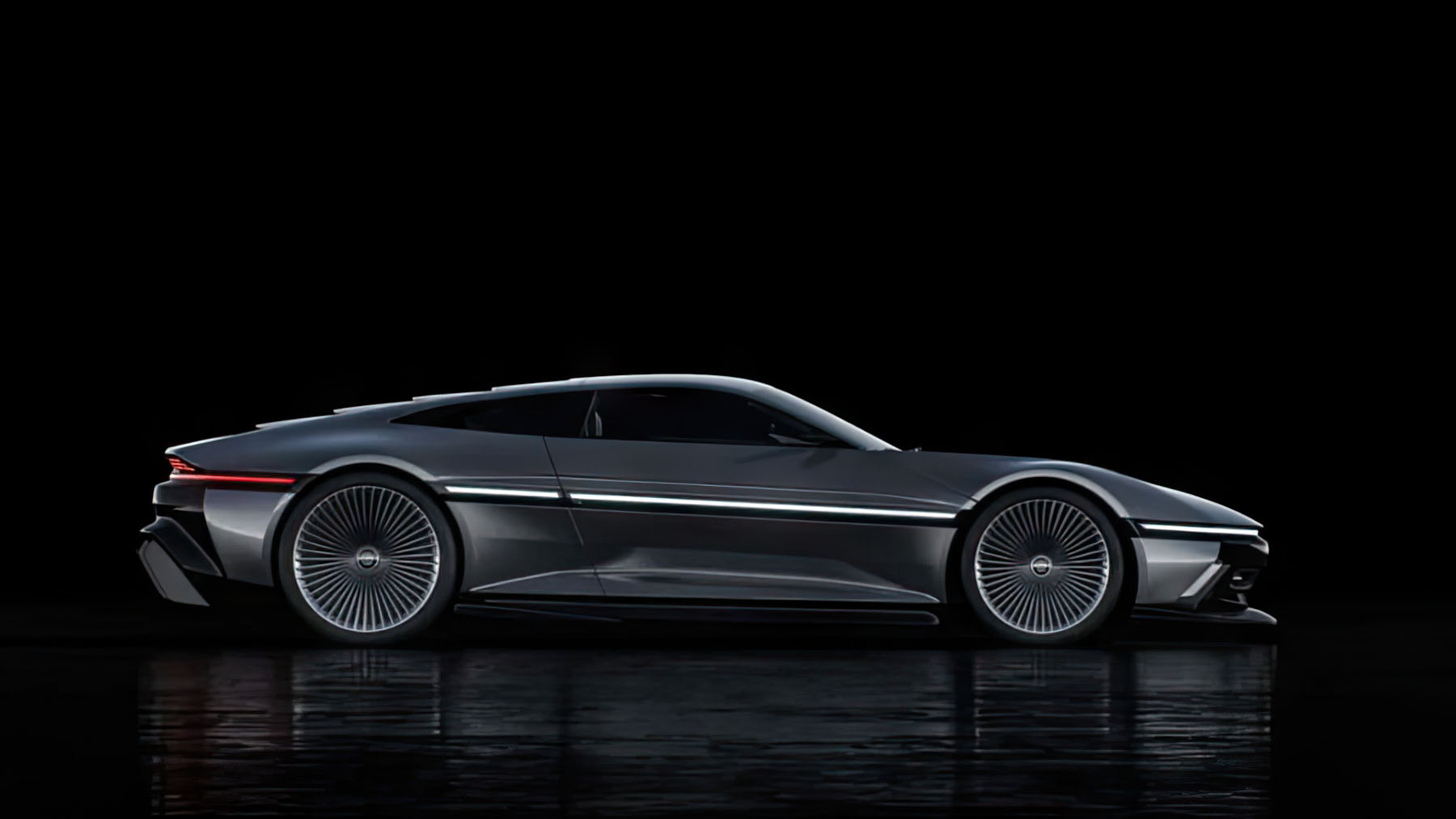 Don't reinvent the wheel
Using some of the business savvy inherited from her father, the plan is to use a Corvette C8 chassis as the foundation of this next-gen vehicle, thereby cutting out the enormous task of developing a car from scratch. On top will be a custom body featuring the iconic gullwing doors featured on the first-generation Delorean.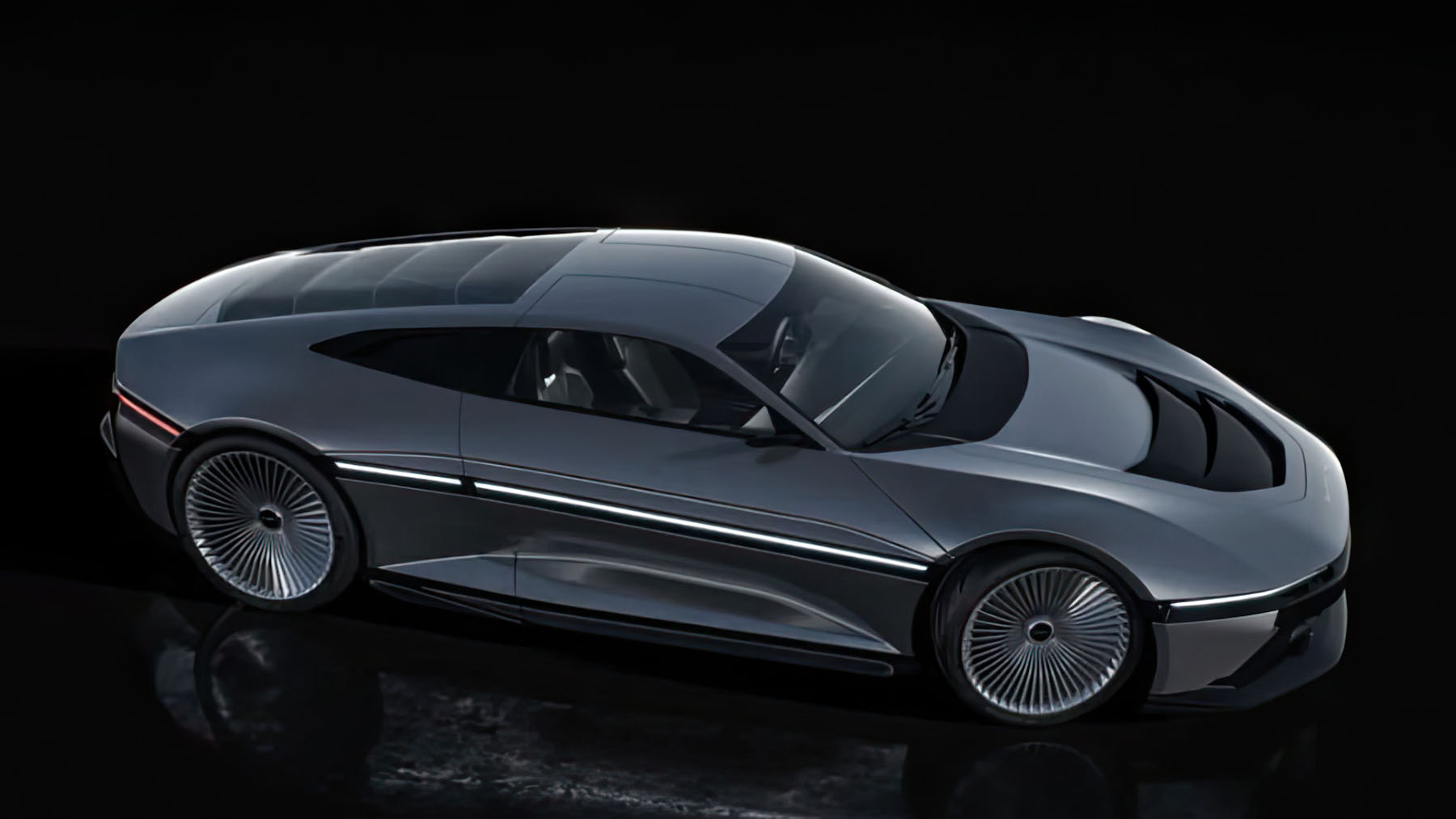 Not to be confused…
Just to be clear, let's take inventory of the various companies connected to the Delorean name:
Delorean Motor Company (DMC): Based in Texas, DMC is headed by Joost de Vries, an executive who spent six years at Karma Automotive. Designed by ItalDesign and unveiled at the 2022 Pebble Beach Concours d'Elegance, the Alpha5 is only available as an EV. Specs are few: a targeted range of 300+ miles, a battery pack with a capacity of more than 100 kWh, a drag coefficient of 0.23, 0 to 60 mph in under 3 seconds, and a top speed of 155. Cambridge Audio will supply the stereo.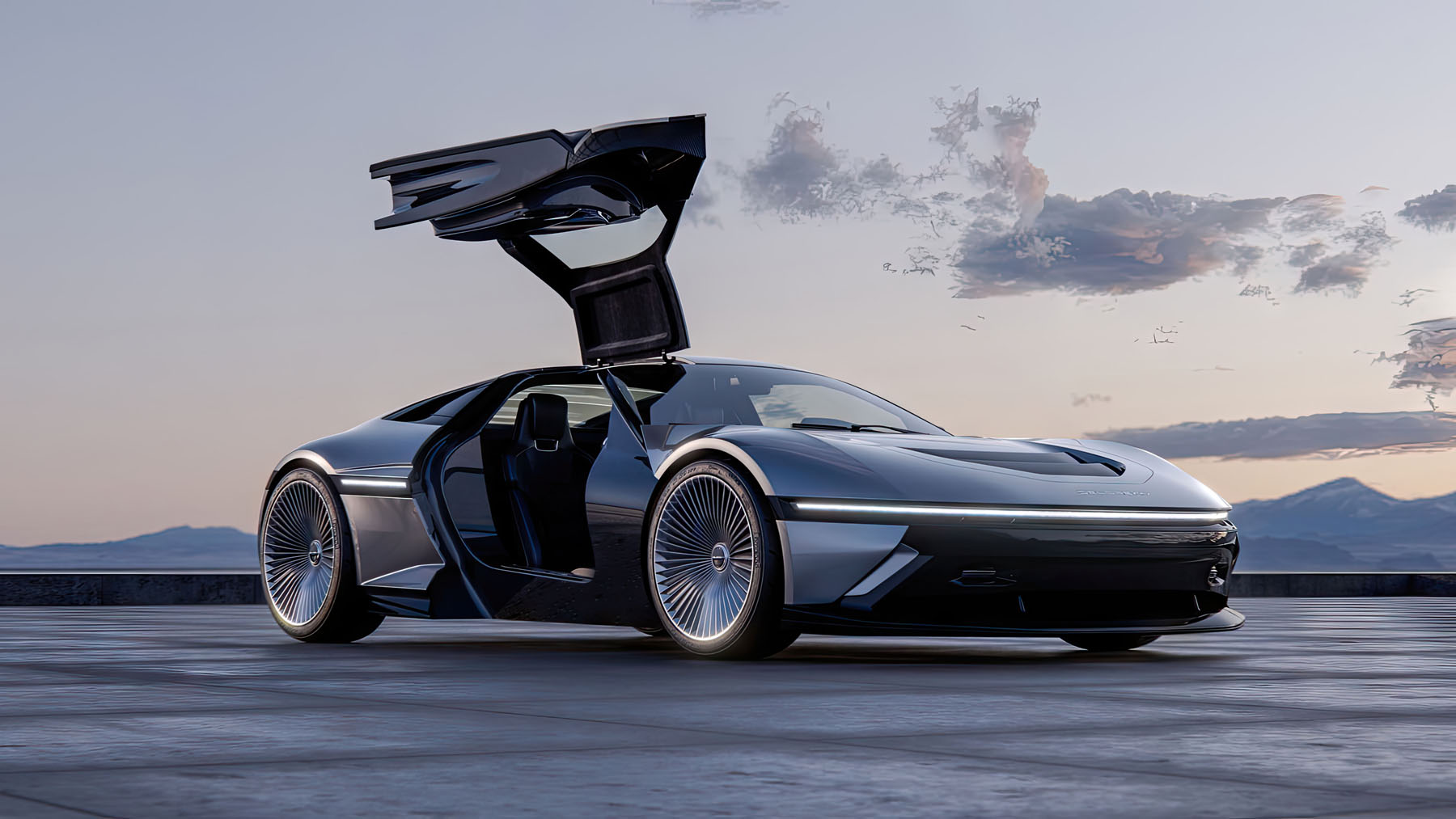 Classic DMC: Founded by Stephen Wynne, a Liverpool mechanic who claimed rights to the DeLorean name in 1995. Wynne obtained the original company's parts inventory and factory drawings. With them, he built a successful business servicing and reproducing parts for the original 9000 or so DMC-12s. As a side-note, Wynne holds a minority ownership stake in the above-mentioned DMC, the makers of the Alpha5.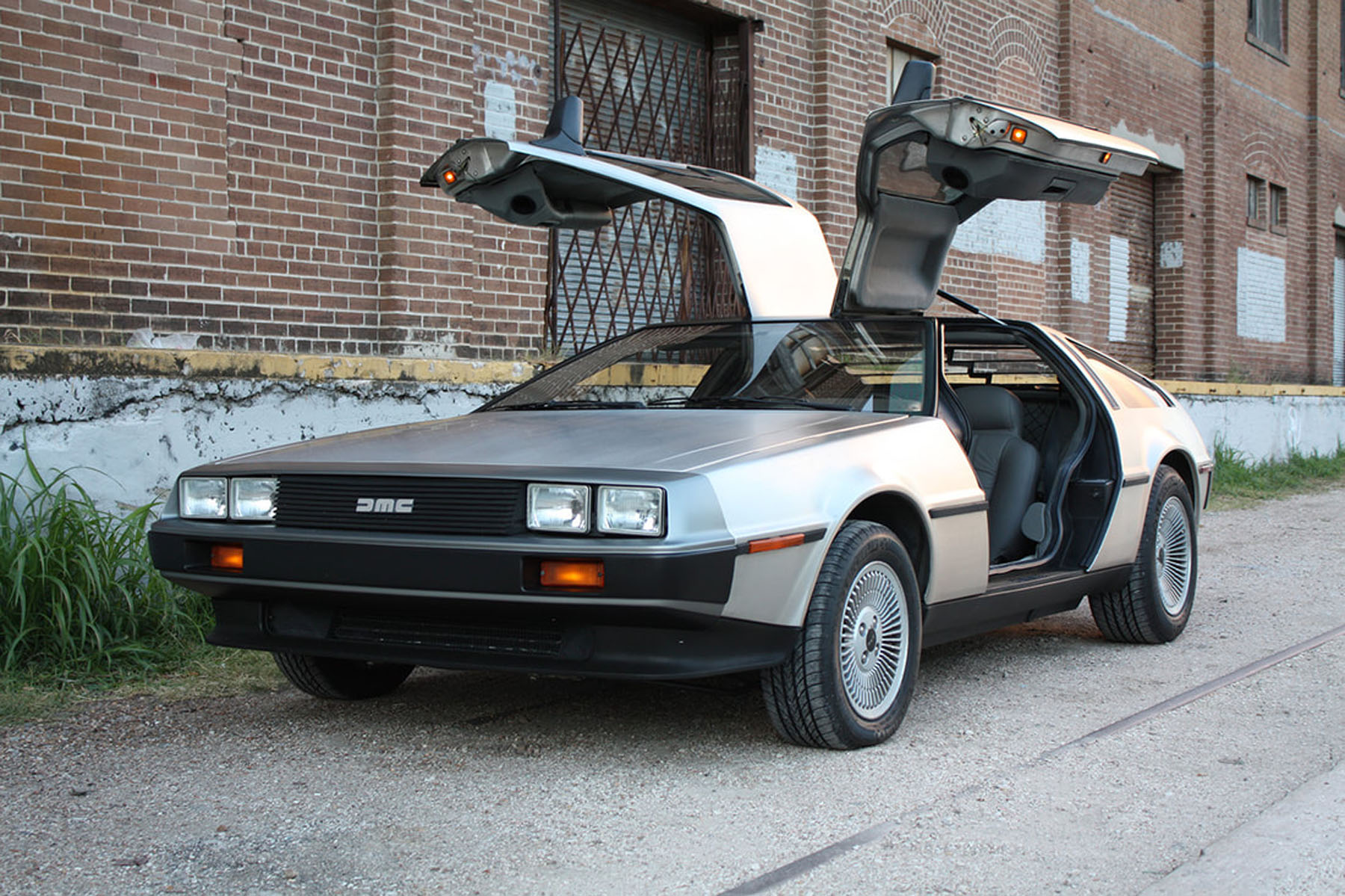 Delorean Next Generation (DNG): Kat Delorean's company plans on creating several models, including the "JZD," a hand-built model of which only 42 will be made. Pricing if estimated to be well into the six-figures. A less expensive model based on the Corvette C8, which so far does not have its own name, will be the more accessible model in DNG's product line.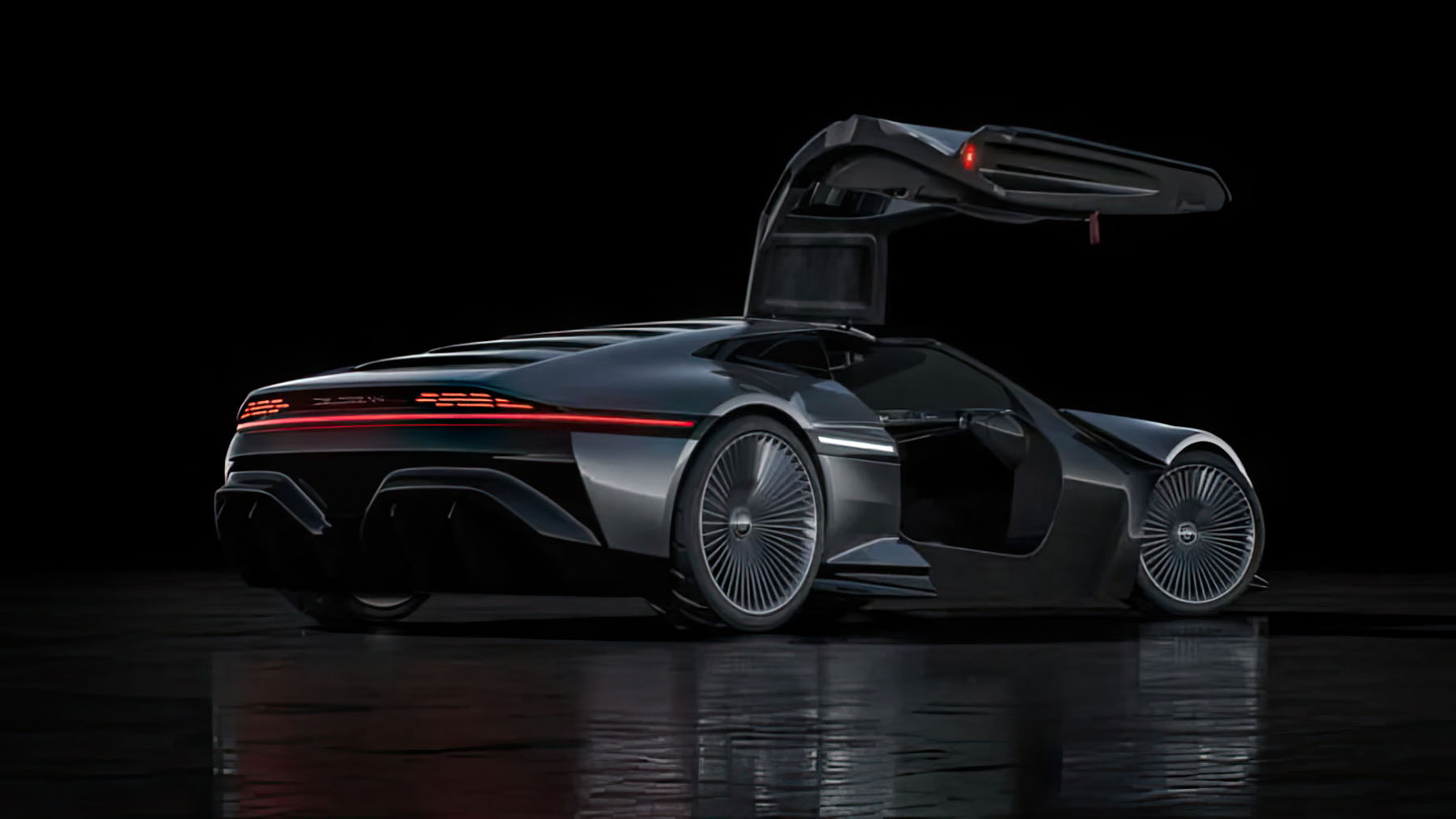 Gullwing doors forever
Thanks to the traditional Corvette targa top, Kat says that a gullwing conversion is doable. Whether the DeLorean body kit would also fit on the wider-bodied Z06 or on the hybrid, AWD E-Ray, we don't know. For now, all we have are renders, penned by Ángel Guerra, an automotive designer and modeler who spent six years with Croatian EV firm Rimac and stuck with the company after its merger with Bugatti in 2021.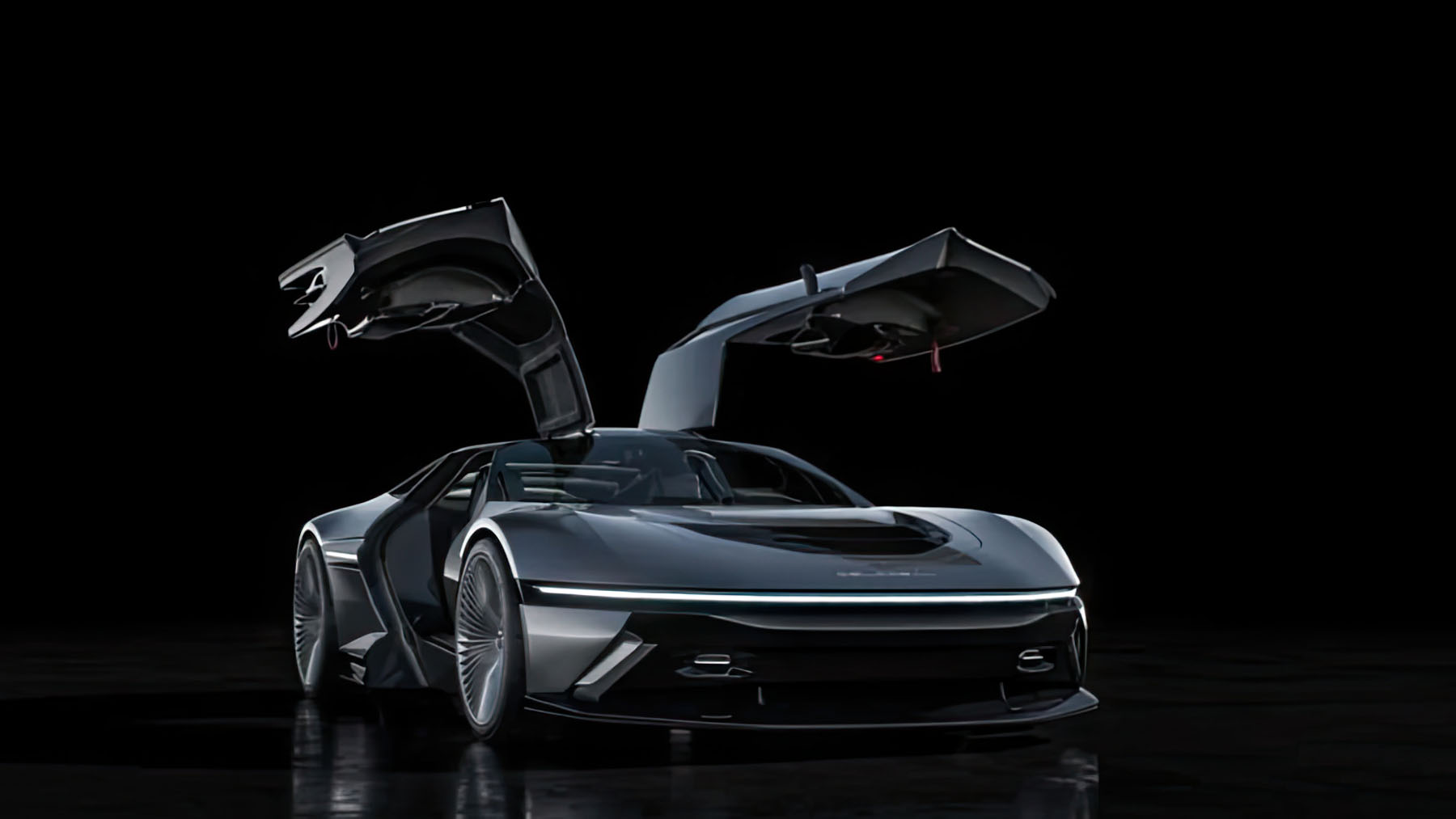 Choosing a Corvette as the foundation of an affordable DeLorean is only fitting, Kat says. Though most know John Z. as the head of his own company, he established his career at General Motors, a firm with which he spent 17 years. From '69 to '72, he was head of Chevrolet and, according to his daughter, was pushing hard for the Corvette to move to a mid-engine platform. After John left Chevy in 1973 to found DMC, he even tried to purchase the engineering for the mid-engine Aerovette—but Chevrolet, understandably, denied him.
A DeLorean-bodied Corvette, Kat says, "allows me to finish my dad's story. I'm building him his dream car." It would appear the story of the DeLorean car in the 21st century is far from being written.
Model JZD preview