A Martini Porsche 911 Carrera RSR 2.1 Turbo is among a trio of competition Porsches offered for sale at the 2018 Gooding and Company Amelia Island auction, to be held March 9th at the Omni Amelia Island Plantation Resort in Florida during the Amelia Island Concours. The DNA of the RSR Turbo can be found in the two additional historic Porsche race cars on offer — the 1976 Porsche 934 and the 1990 Porsche 962C. All three of these cars are representatives of Porsche's motorsport history, as demonstrated by their achievements at major endurance races, such as the 24 Hours of Le Mans and the 24 Hours of Daytona.
"The RSR 2.1 Turbo is truly an integral piece of Porsche's motor sport legacy and its influence can be seen in the company's subsequent road and racing models," said David Gooding, President and Founder of Gooding & Company. "This car set the stage for the iconic Porsche 930 and its racing counterpart, the 934. Turbocharged Porsches, like the 962, dominated endurance racing for years. With the marque celebrating its 70th anniversary this year, Porsche is most definitely in the spotlight and on the minds of collectors."
The 911 Carrera RSR 2.1 Turbo represents a turning point in the history of competition Porsches, as it was the first use of turbocharged engines in a production-based racecar. The last of four examples built for the Martini & Rossi sponsored works team, this car, known as R13, was the most successful of the RSR Turbos. R13 instantly became a racing legend, when it captured a second place overall finish at the 1974 24 Hours of Le Mans. During its career, it was raced by Gijs Van Lennep, Herbert Müller, and George Follmer at venues including Brands Hatch, Watkins Glen, and Daytona. Once owned by California dealer and racer Vasek Polak, this Porsche remains in original, well-preserved condition. Presented in its original Martini & Rossi colors, the 1974 Porsche 911 Carrera RSR 2.1 Turbo is estimated to sell for $6,000,000 – $8,000,000 at the 2018 Gooding and Company Amelia Island sale.
Introduced for the 1976 season, the 934 was Porsche's Group 4 GT variant of the all-new turbocharged 930 — a factory-built racing machine that maintained close ties to its road car counterpart. This Porsche 934, chassis 930 670 0162, brings a decade-long international racing history and a complete, unbroken provenance. Angelo Pallavicini purchased the car new and campaigned it at numerous European events before taking the 934 to the US for the 24 Hours at Daytona, where he finished in 10th place overall and 4th in the GTO class. Restored and maintained by Porsche specialists, this Light Yellow 1976 Porsche 934 would make an ideal entry for any number of events including Le Mans Classic, as well as a standout at the Rennsport Reunion in September 2018 (Estimate: $1,200,000 – $1,600,000).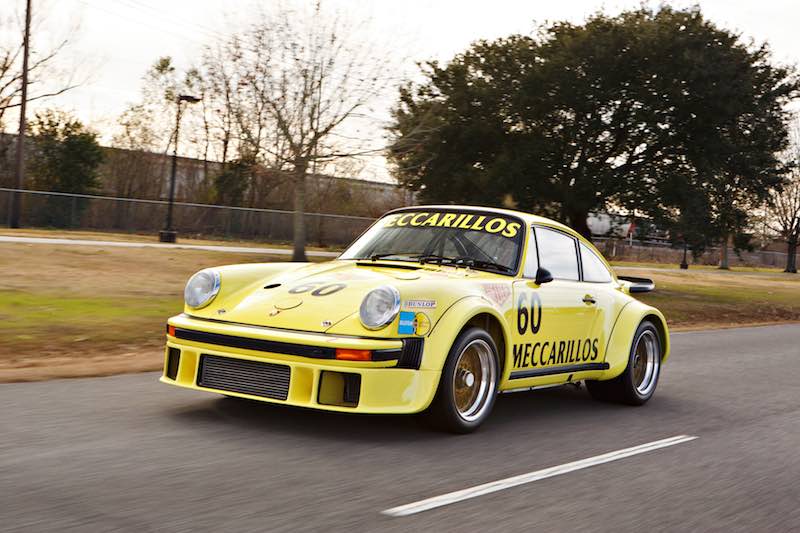 The Porsche 962 and its predecessor, the 956, are among the most important models in the history of endurance racing. Between 1982 and 1987, the Porsche 956 and 962 won Le Mans six times. In addition to factory team cars, Porsche built additional 962C cars for privateers to campaign, with one of the most notable being Brun Motorsport GmbH. For the 1990 season, Brun would run two Porsche 962Cs in World Sports Prototype Championship, including the car offered at Gooding's 2018 Amelia Island sale, chassis 962-160. This 962C would see its first racing action at that year's 24 Hours of Le Mans, where it wore the livery of Spain's Repsol oil company. With a shorter tail than the factory works cars, 962-160 outpaced all other competitors and held the lead until just 15 minutes from the end of the race, when the engine expired. With a race record and two owners from new, 962-160 is estimated to sell for $1,500,000 – $2,000,0000.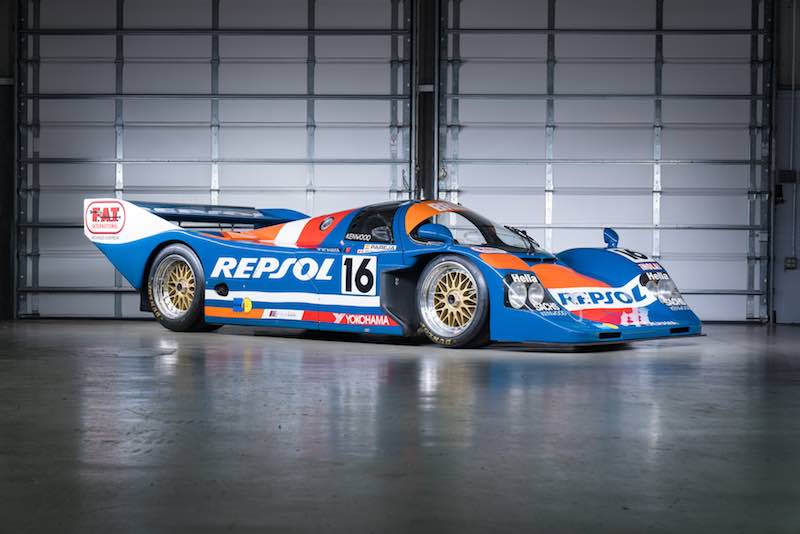 2018 Gooding and Company Amelia Island – Auction Information
Date: Friday, March 9 at 11:00 AM EST
Location: Racquet Park, Omni Amelia Island Plantation
6800 First Coast Hwy
Amelia Island, FL 32034
Public preview: Thursday, March 8 through Friday, March 9
Auction catalogues: $75, includes admission for two to the viewing and the auction
General admission: $30, includes admission for one to the viewing and the auction
Phone: 310.899.1960
Bidder Registration: $200 includes a catalogue, admission for two to the viewing and auction with two reserved seats, subject to availability.
For more information, visit GoodingCo.com.
[Source: Gooding & Company]