Introduced at the 2016 Geneva Motor Show, the Centenario was developed by Automobili Lamborghini to celebrate the 100th anniversary of company founder Ferruccio Lamborghini's birth. While based on the contemporary Aventador SV, the Centenario demonstrated numerous cutting-edge technologies planned for upcoming Lamborghini production models. Centenario production was strictly limited to just 20 Coupes and 20 Roadsters in all, ensuring instant and enduring collectability.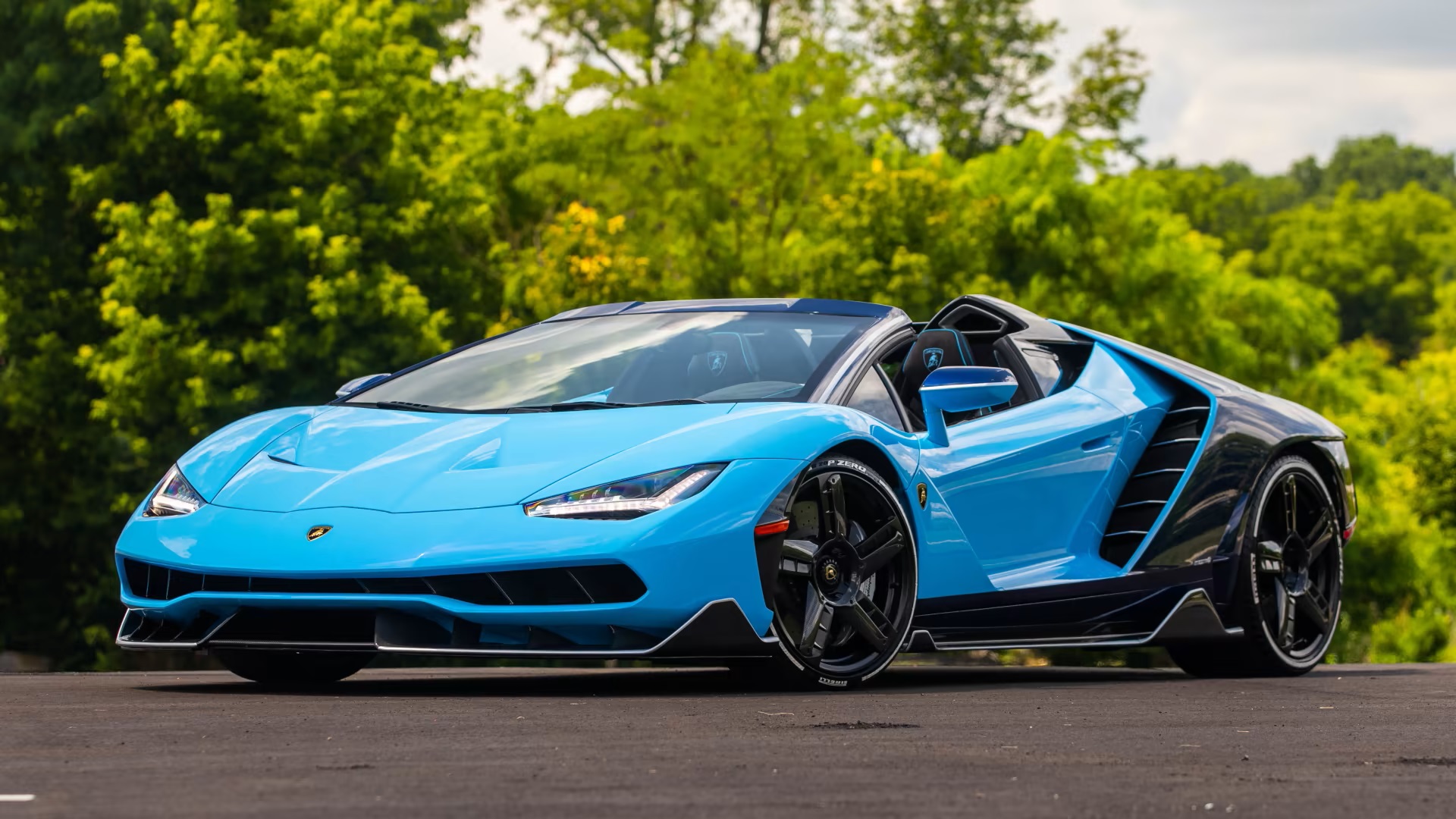 Among its many advanced features, the Centenario's rear-wheel steering system was a company first, designed for added maneuverability at low speeds while providing enhanced stability at high speeds. Another first ushered in by the Centenario was Lamborghini's new infotainment system, featuring a new 10.1″ portrait touchscreen, which also records telemetry and driving data.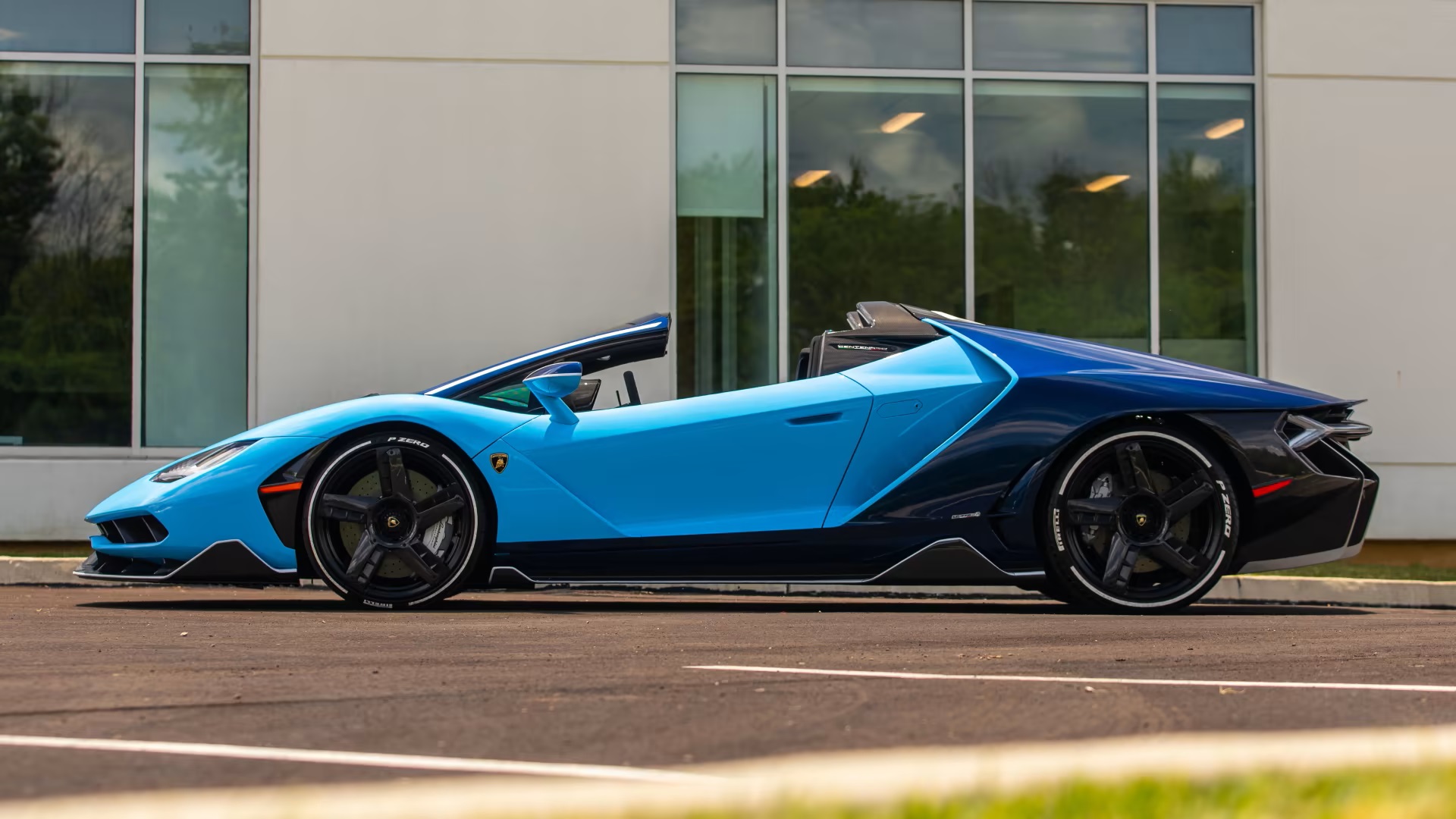 As expected, Centenario performance is stunning and worthy of today's international GT-class endurance-racing cars. According to the manufacturer, the Centenario is capable of accelerating from rest to 100 km/h (62 mph) in 2.9 seconds en route to a top speed approaching 220 mph. Built upon the Aventador SV's carbon fiber monocoque structure, the Centenario includes front and rear subframes from the standard Aventador and power is delivered by a tuned development of the Aventador's 6.5-liter V-12 engine developing 759 naturally aspirated horsepower at a heady 8,500 rpm.
Photo Source: Mecum Auctions