The Enzo, named in honor of the company's founder, is part of an exclusive series of road cars, including the 288GTO, F40, and F50, all embodying Ferrari's commitment to creating the most elite and technologically advanced road cars.
In 2002, the Ferrari Enzo took over as the company's flagship, succeeding the F50 and reigning supreme for over a decade until the arrival of the LaFerrari. Drawing on their extensive Formula One expertise, Ferrari crafted the Enzo to be a formidable street-legal powerhouse. Carbon-fibre composites were used for the chassis and main body panels, resulting in a lightweight yet rigid structure.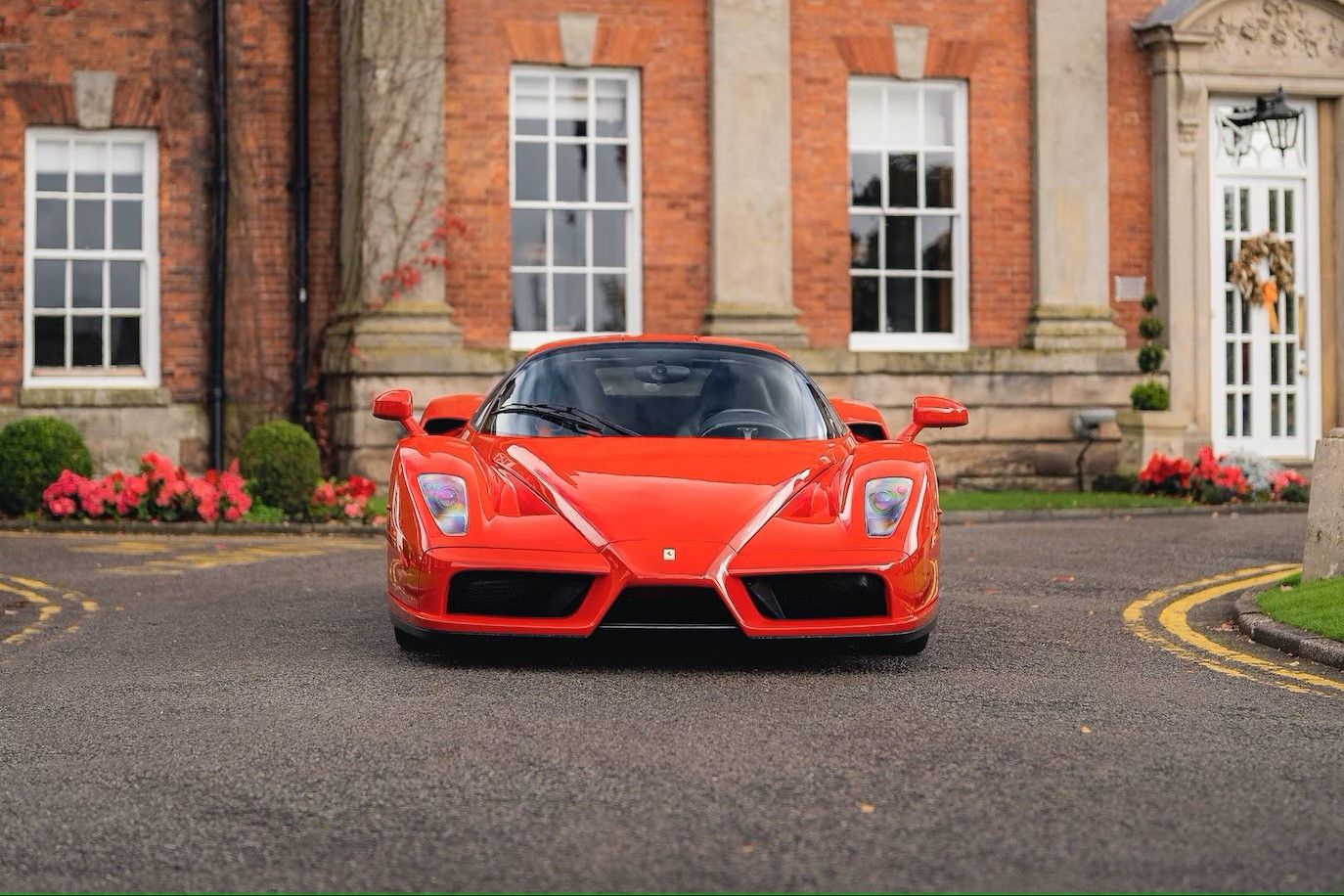 The Enzo's design was heavily influenced by F1 aerodynamics, focusing on maximizing downforce and minimizing drag to enhance stability, especially at high speeds. Notably, the car featured a computer-controlled active rear spoiler capable of adjusting its angle based on speed and driving conditions.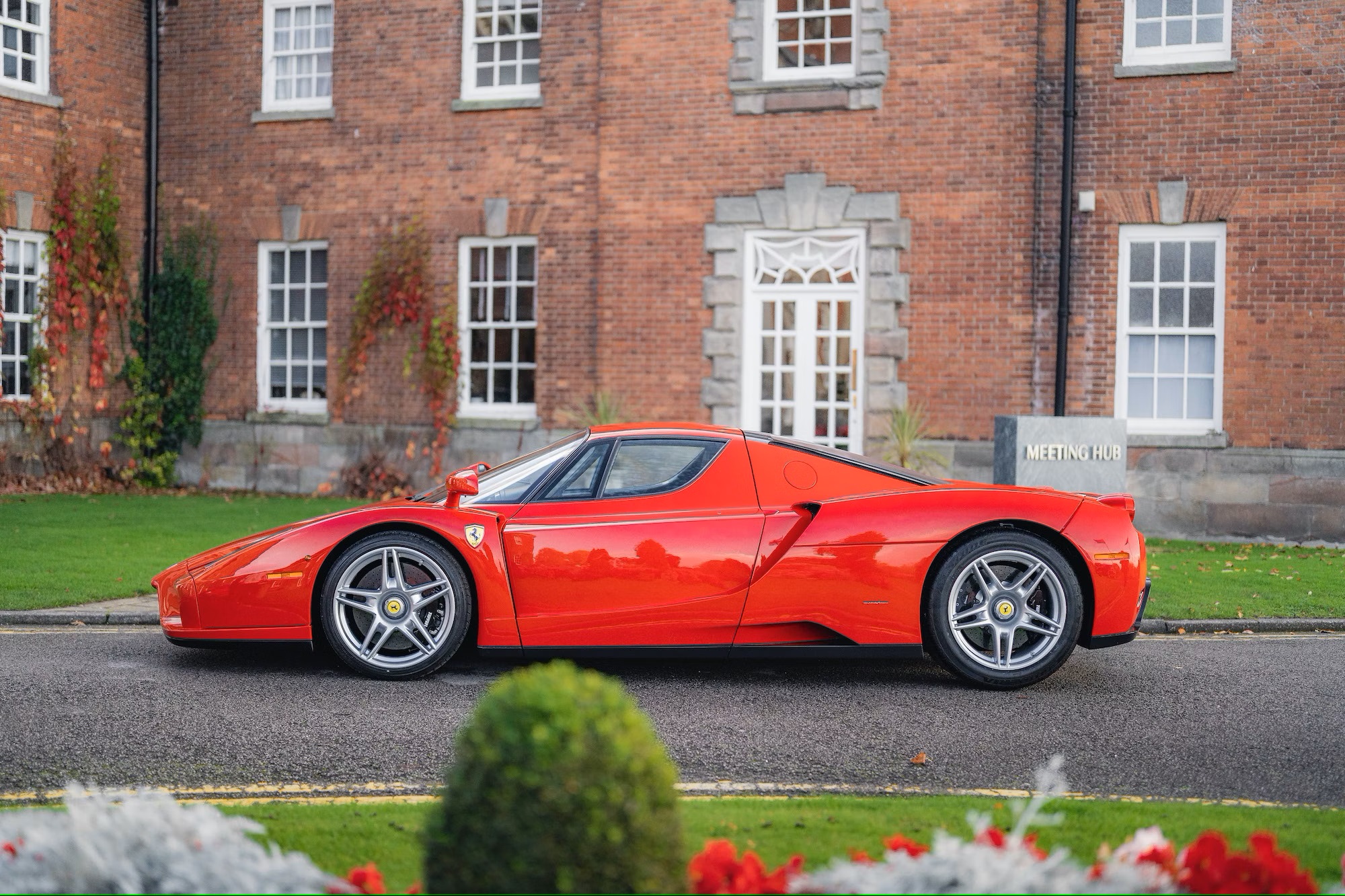 The Ferrari Enzo boasted a potent powerplant—a naturally aspirated V12 paired with an F1-derived 6-speed automated sequential manual transmission. With 650 hp at 7,800 rpm and 485 lb-ft of torque, the engine enabled the car to accelerate to 60 mph in just 3.1 seconds and achieve a top speed of 217 mph, solidifying its position as one of the fastest production cars of its time.
Photo Source: Collecting Cars