The Miura vehicle was created by Lamborghini engineers Gian Paolo Dallara, Paolo Stanzini, and Bob Wallace. It was first unveiled as a chassis without a body at the 1965 Turin Motor Show. Marcello Gandini from Bertone was then responsible for designing the bodywork. The result was the P400 GT prototype, which Nuccio Bertone drove to its debut at the 1966 Geneva Motor Show.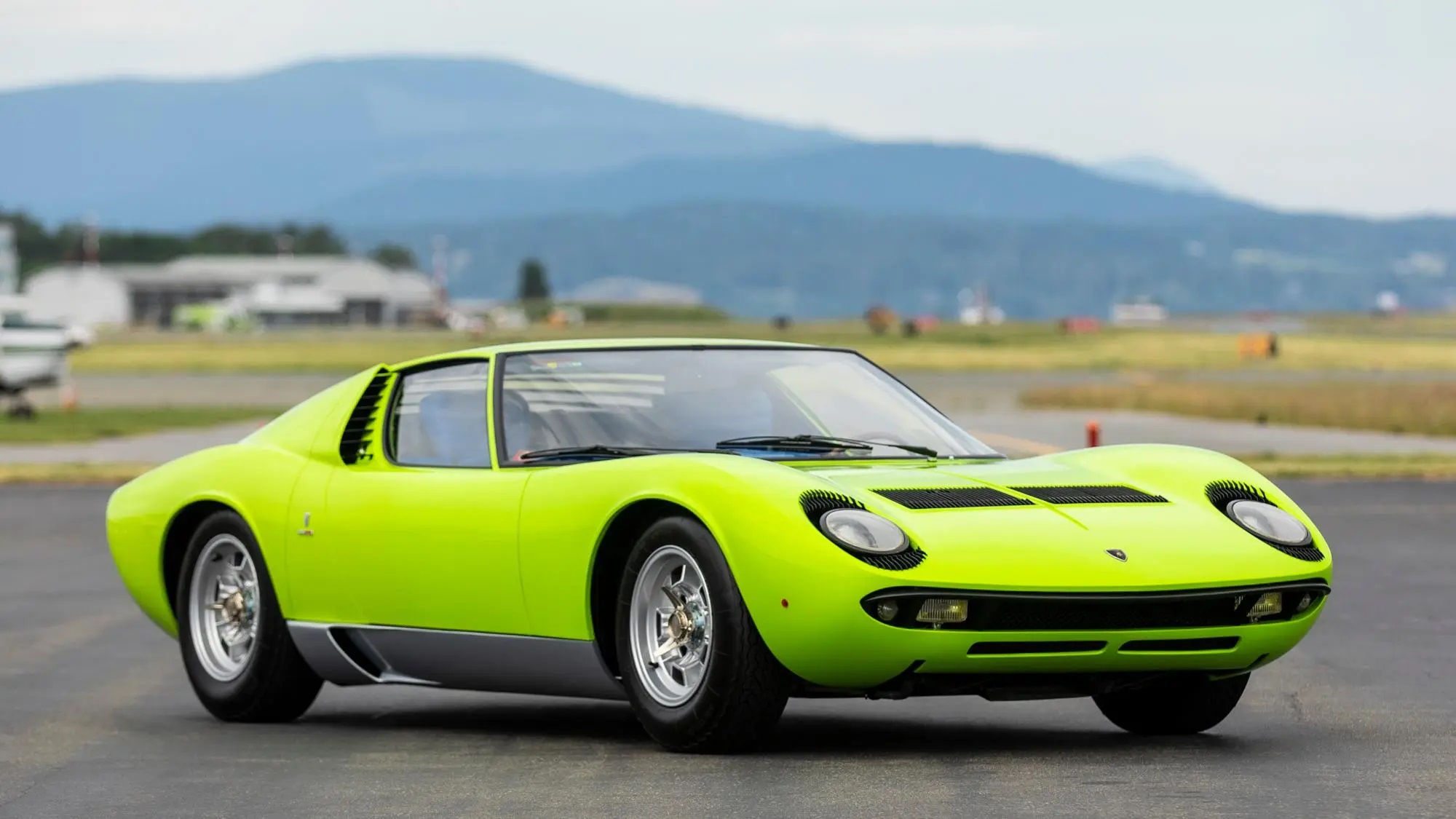 The car was named after a line of Spanish fighting bulls and featured a steel box-section frame that was perforated for lightness, with aluminum front and rear body sections.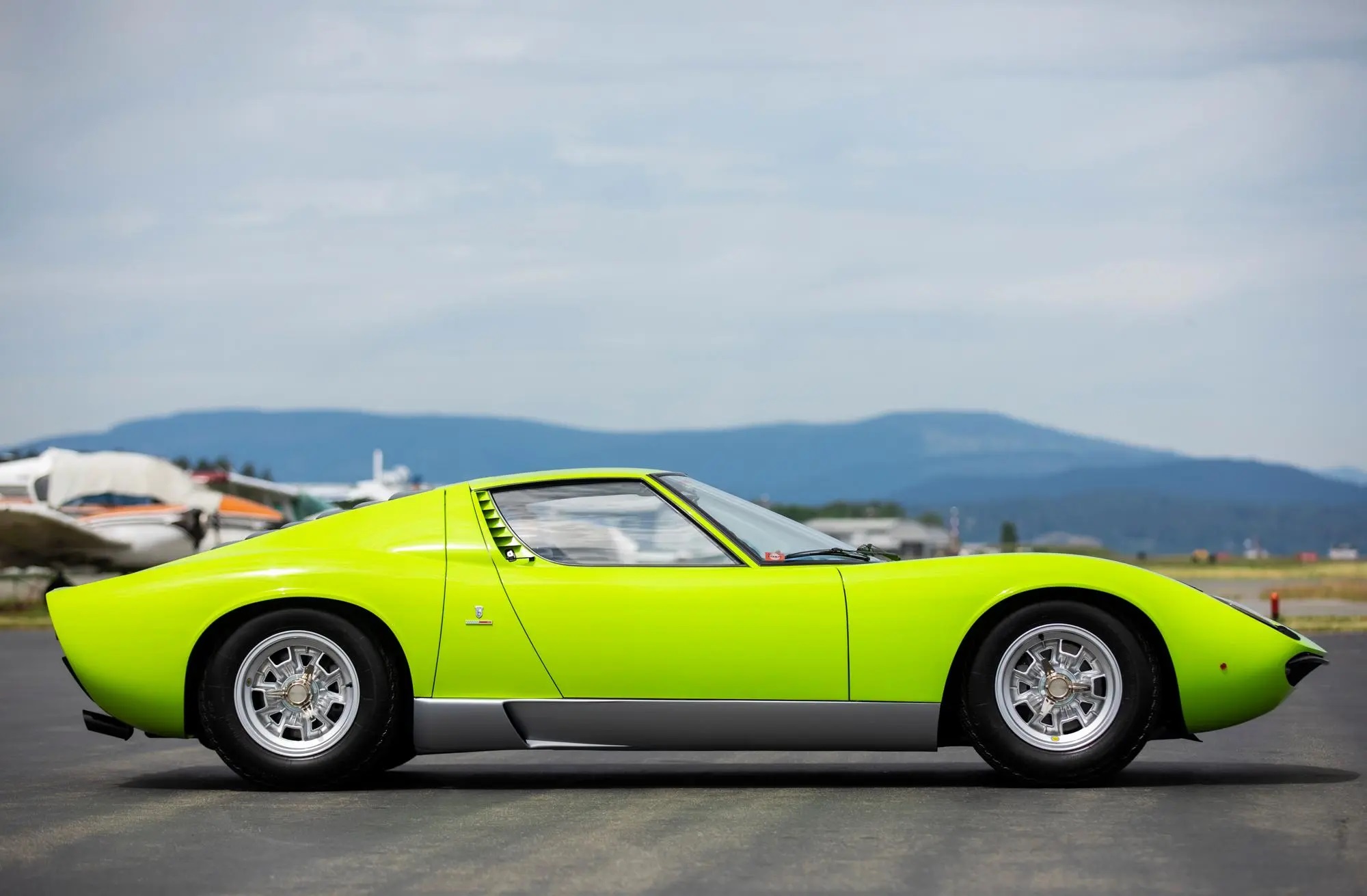 This particular Lamborghini Miura is an early P400 model, one of around 750 examples built between 1966 and 1973. It was completed on March 6, 1968, with chassis number 3357, and sold new in Italy. The car was a subject of a two-year restoration process, which included repainting the aluminum body styled by Bertone in Verde Miura, re-trimming the interior with blue leather, and rebuilding the original 3.9L quad-cam V12.
Source: Bring A Trailer