The 1966 Ford Bronco is a production car/truck that captured the vibe of the 1960s, but also projected a future so far reaching no one could have ever predicted it would still be relevant more than half a century later.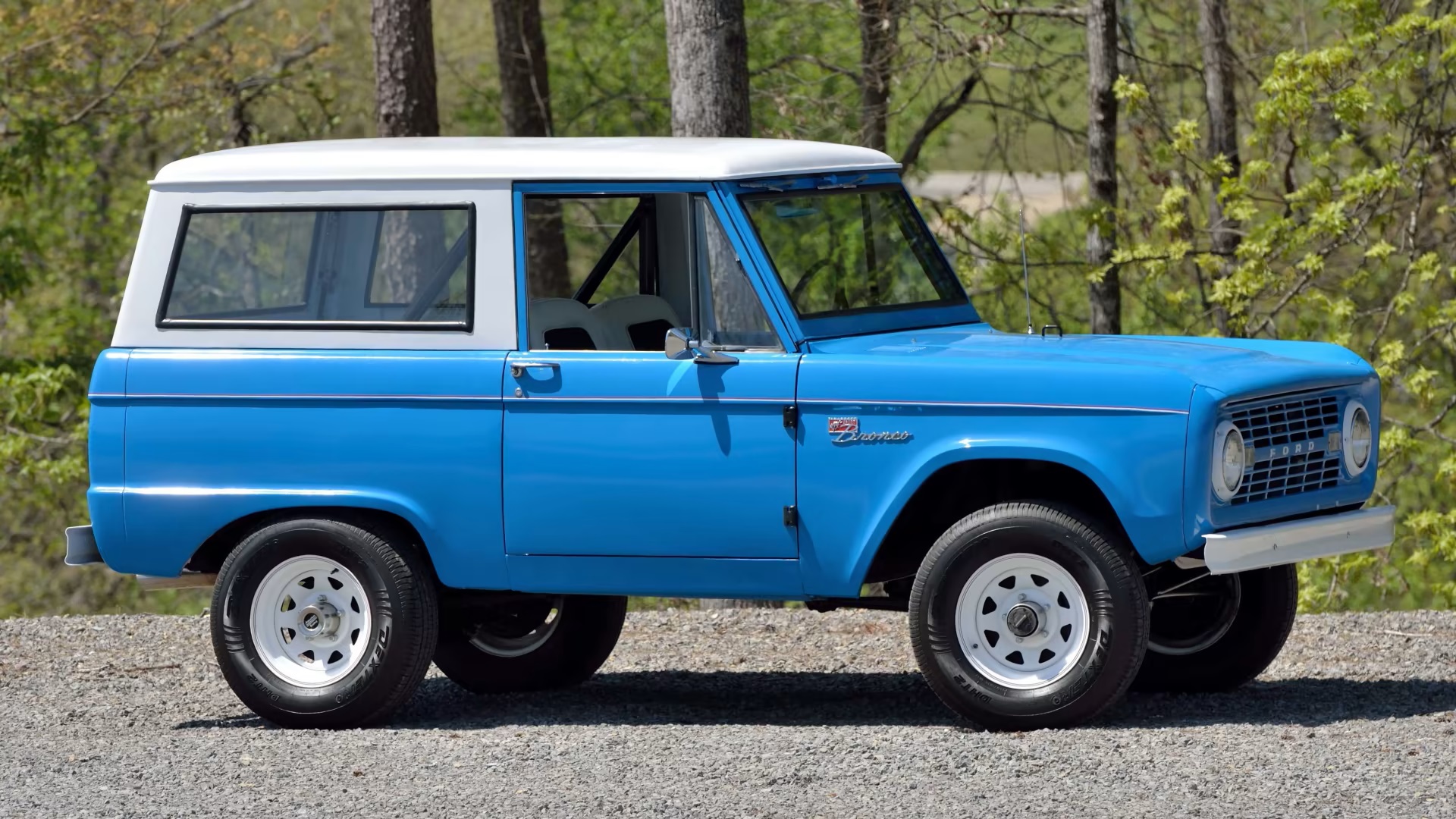 Developed as a competitor to the Jeep CJ-5, Toyota Land Cruiser, and eventually the Chevrolet Blazer, the Ford Bronco was one of the most successful and long running vehicles of the pioneering SUV line of trucks developed in the early 1960s. Conceived with dual purpose use, utility, and sporty performance in mind, the first-year offering arrived in 1966 even though the designs were developed as early as 1962. Originally referred to internally as the G.O.A.T. (Goes Over All Terrain), the idea was to capture the utility of the familiar Army Jeep with the commercial flare and stability of a drivable road car. By 1963, the first of many concepts were in development with the leading concepts initially penned by the first African American car designer hired at Ford, McKinley Thompson.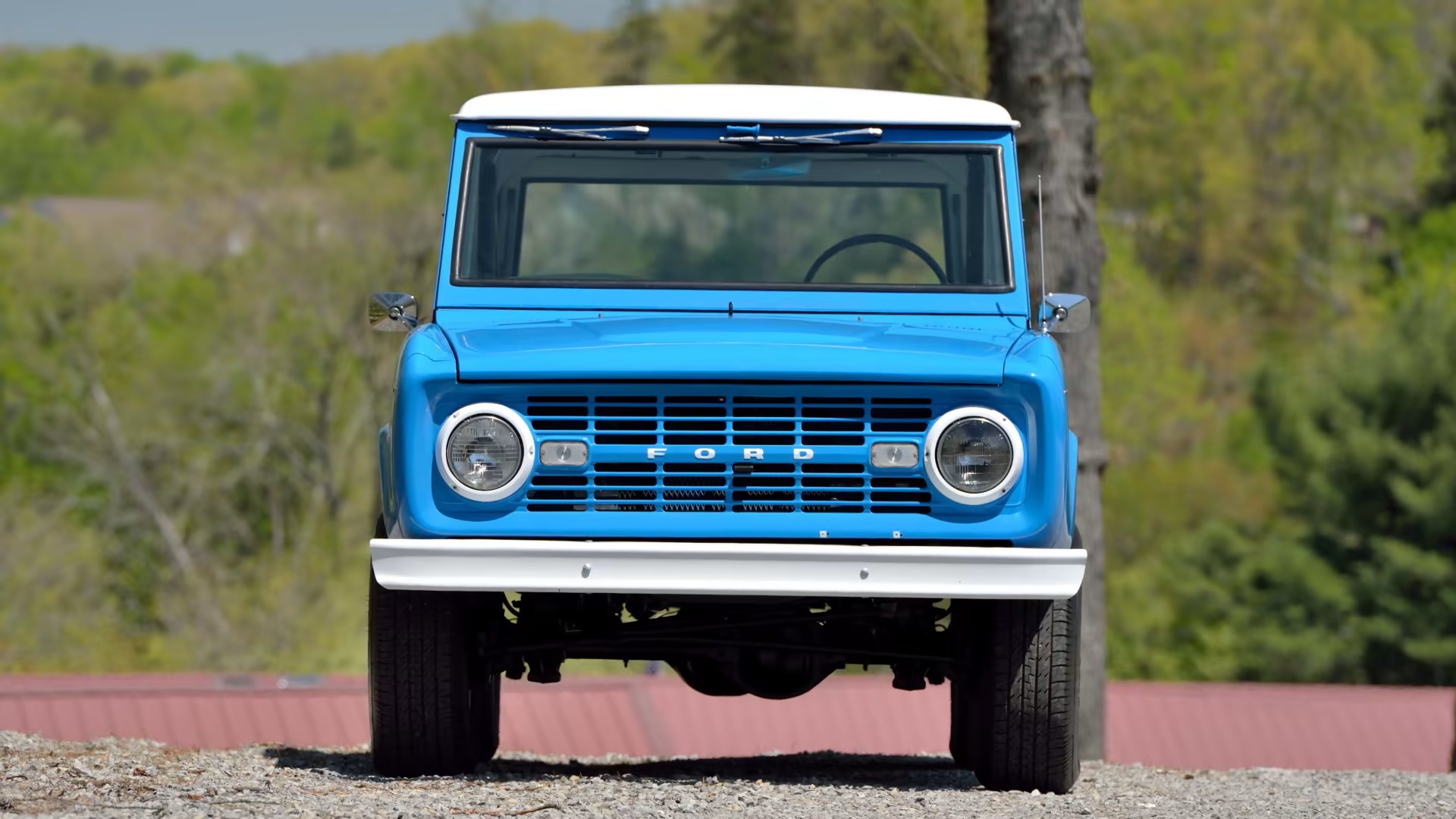 In 1966, the first production Bronco arrived at the perfect time for U.S. automobile sales. Ford had already hit the nail on the head just a year earlier with the stylish and low-cost Ford Mustang, proving the market was eager to buy new ideas. A wide range of buyers immediately embraced the Mustang for its simplicity, ease of use, and stylish looks. Ford sought that same market connection with the Bronco. The spunky, upright, can-do attitude designed into the Bronco captured a rugged rodeo America with distinct wild west influences in a durable, no-frills package. The Bronco, essentially a Mustang truck, built with many of the same components and durability, but with a unique character and flare all its own.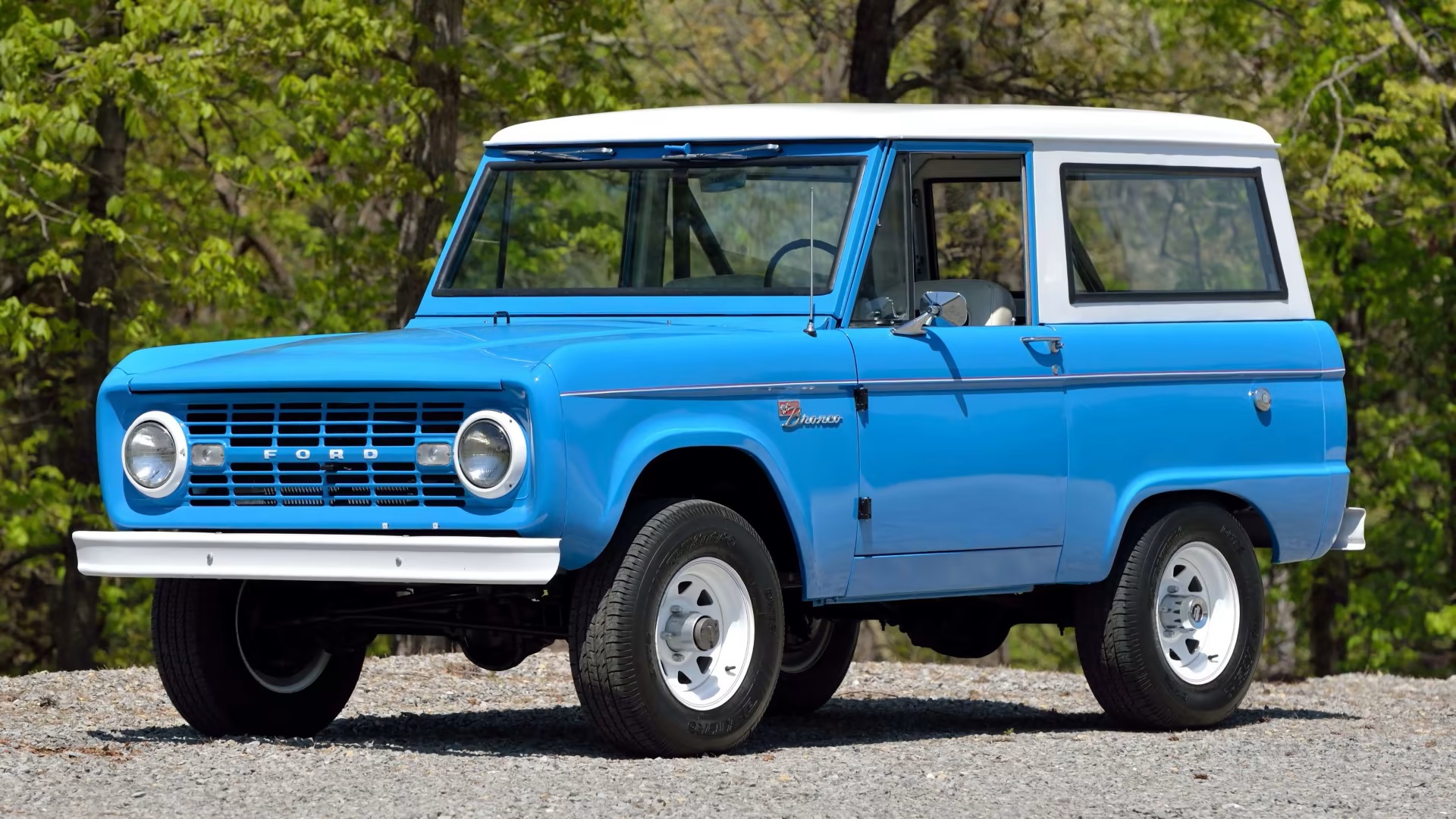 Outfitted with shared power trains from the Mustang and Falcon line, the stout, short wheelbase Bronco came with four-wheel drive and standard locking hubs, basic interiors, and low-cost trim. Mechanical simplicity and durability were key to the amazing lifespan of the Bronco as many enjoyed ownership spanning decades of use on beach, mountain, and suburban terrain. For years, vintage outdoor enthusiasts scooped up early Broncos and enjoyed the largely secluded market for vintage Broncos, keeping their secret confined largely to off-road motorsports enthusiasts. With the introduction of the all-new Ford Bronco, a new generation of enthusiasts are revisiting the captivating vintage looks, ease of use, and durable features which are still relevant in recreational vehicles today.
Photo Source: Mecum Auctions