The 190SL, a smaller and less expensive version of the Mercedes Benz 300SL, was introduced in 1954 at the New York Motor Show. Despite its smaller size, it was still equipped with advanced technology and provided capabilities for sports driving.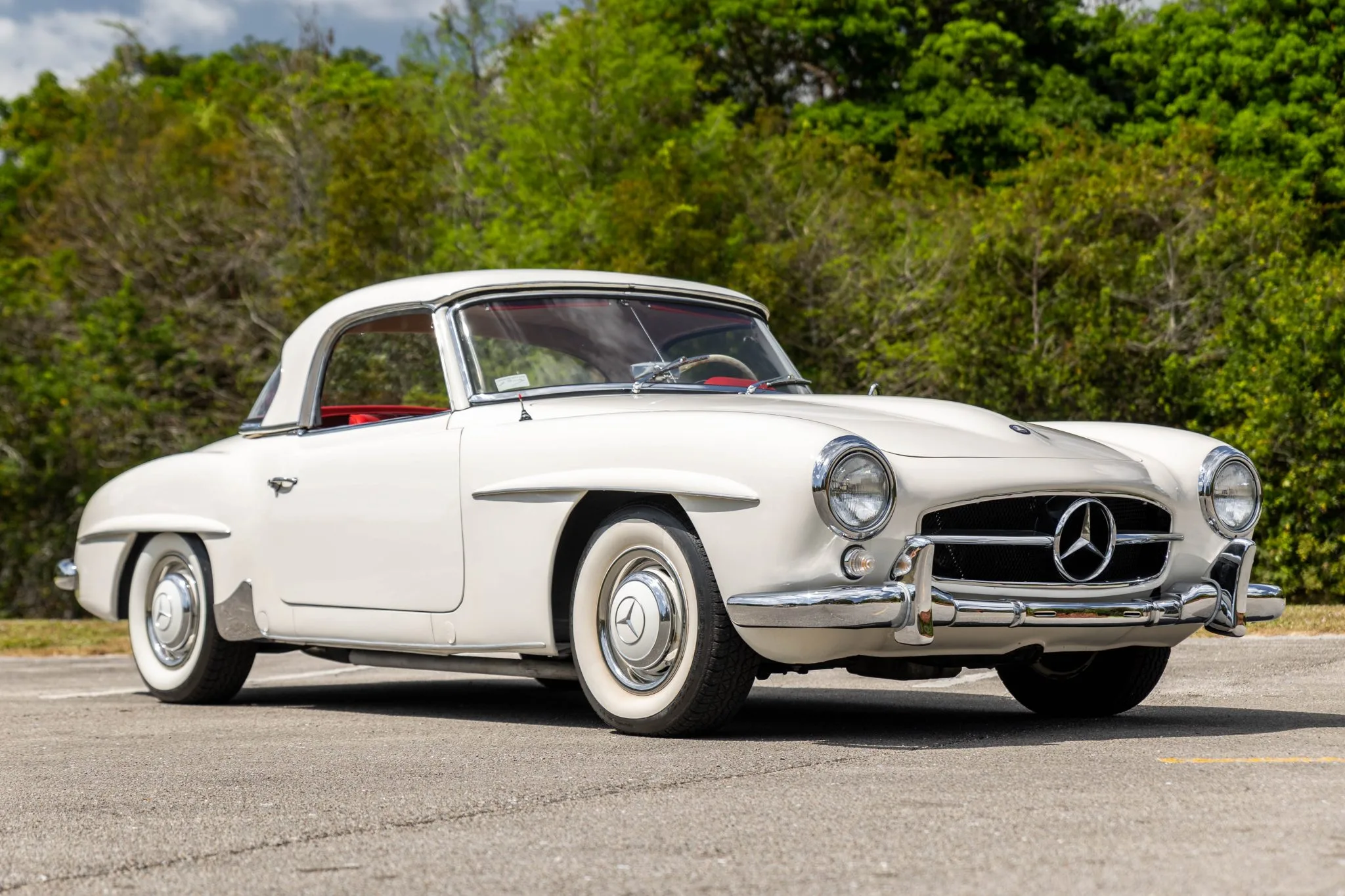 Over 26,000 units were produced from 1955 to 1963, with only a small percentage remaining today. The 190SL was the first Mercedes-Benz convertible to offer a wide range of customizable options, including color schemes, tops, accessories, seats, and a rare sports-racing option.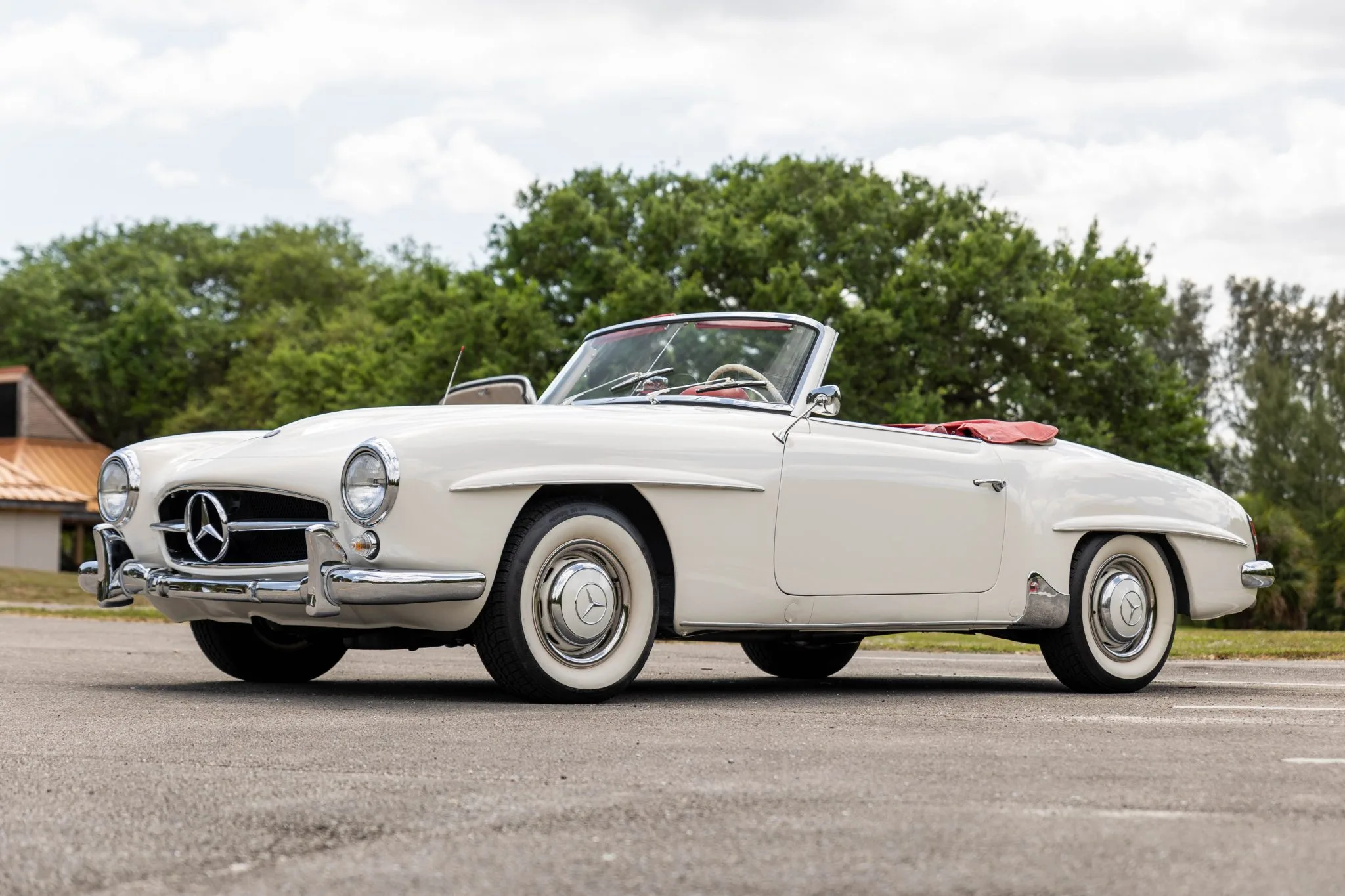 With its distinctive forward styling, this two-seat roadster was the first Mercedes-Benz convertible to gain popularity in the U.S. market, sparking a frenzy that continues even after 58 years.
Photo Source: Bring A Trailer