Like all heroes, Brett Lunger denies being one. To him, running into fire broiling from Niki Lauda's crashed Ferrari, its tanks still first-lap full, was simply what one does when action must be instantaneous. He says he didn't even think about it.
Yet the rescue will forever define this American driver's F1 career. Footage is easily found on YouTube. Other drivers are assisting, but Lunger is the man you see jumping atop the burning car, straddling the cockpit and hauling the World Champion out.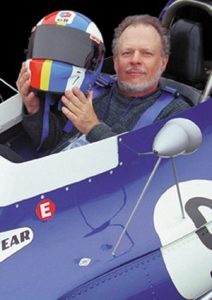 Watch closely and you can see thin fiberglass giving way under Brett's foot and he starts to fall.
It's not likely the young man ever imagined such an incident when he went into F1, even though he had seen combat as a Marine captain in Vietnam. His total focus now was on becoming a professional racer, and it seemed to be going well. After nine years in sports cars and open-wheelers, including Can-Am and F5000—where he scored three wins—late in 1975 he was able to gain the sponsorship required for an F1 ride.
He needed outside sponsorship, contrary to widespread conception. Why would a member of the vastly wealthy du Pont family have to find backing?
"A lot of people don't understand this: I did not have access to money," Brett explains patiently. "When I did my first season of motor racing, pretty much everything I owned was in a suitcase. I had to drive from race to race while other people flew.
"OK, the family had money, but I had not discovered leverage, or borrowing—thankfully! I personally had no access to family money until I was in my 40s. Which probably was not a bad thing. It teaches you self reliance. You have to look after the dollars and cents."
Brett hustled sponsors on his own, but credits his older brother Dave, a stockbroker, and longtime PR man and friend Rod Campbell for putting together a package to open the door at Hesketh.
Alexander, Third Baron Hesketh, part American but all Brit, did have access to his own money and had been spending it lavishly, building a strong little team around rising sensation James Hunt. Famously, Hesketh eschewed sponsorship at first. But F1 was costly even then, even for a Baron, and Lunger's late-season proposal was well-timed. He came aboard for the last three races of 1975.
Lunger was pleased with the deal, too. "The Hesketh was very easy to drive. The designer, Harvey Postlethwaite, was a brilliant aerodynamicist, and the car was aerodynamically very stable, very good on fast circuits.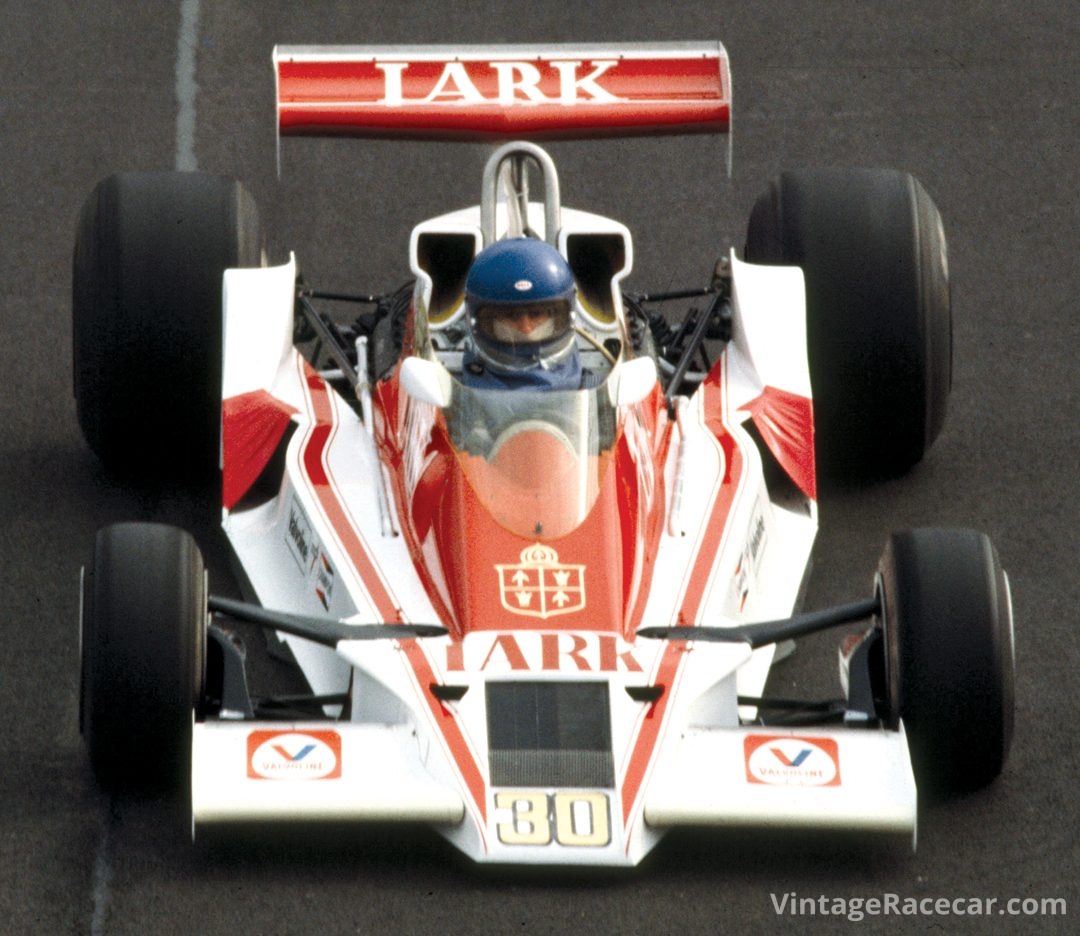 "And Hesketh was a low key operation, insofar as people weren't beating you on the head to get it on the front row in the first race."
Brett didn't. He qualified 17th for his debut at Austria's swoopy-fast "O-ring." (It's not statistically significant and Brett makes nothing of it, but that weekend he did out-qualify his two countrymen, Mario Andretti and Mark Donohue.) Teammate Hunt was 2nd on the grid, alongside Lauda.
There was a worrisome distraction on race morning, when Brett was one who gathered around friend Donohue after he crashed in the warmup. Last Brett saw of Mark, he seemed shaken but OK (he would die two days later). The more pressing concern seemed to be gathering rain clouds and sure enough, Lunger's first Grand Prix was a powerboat race in blinding spray.
"Four or five laps from the end they waved the blue flag and I saw Vittorio Brambilla, who was the leader, coming up on me. I let him by, but I didn't realize that my own teammate, James Hunt, was in hot pursuit. I probably blocked him for an entire lap.
"Fortunately, I didn't put him off the road, but I think I cost him the race. And I'm sure I earned, deservedly so, the wrath of most of the British motoring press. But didn't do it on purpose."
For 1976 Lunger made a full-season deal with John Surtees, where he'd partner an Aussie youngster named Alan Jones. Again, Brett says it was the right place for him.
"It was good to drive for John, because he was dead honest. You knew he was going to say what he saw or what he felt. It's a relief to drive for somebody that doesn't beat around the bush. You always knew where you stood with John Surtees."
To some people, at least, Fearless John can be a prickly, difficult character, and Brett agrees. "Well, absolutely. In motor racing you know what you're going to get. I didn't take anything personally. I mean, John was there to field the best two cars that he could and to get the best out of his two drivers. That was his job. You don't need to have anybody sugarcoat things and be polite. John never did sugarcoat things. I felt that we got along very well and I certainly enjoyed driving for him.
"That was a good year for me. Didn't get the results we wanted, but I learned a lot."
It was a Surtees he was racing at the Nürburgring when Lauda's Ferrari crashed right in front of him. The event had already begun badly for Brett, he remarks softly. "My father passed away the day before the race.
"Harry, was his name. He had been sick, but I didn't know that he was gravely ill. I got the phone call and I asked my mother, do you want me to come home. She said no, there's nothing you can do and he would have wanted you to compete."
The blow-by-blow details of the Lauda accident are well known. Brett's takeaway points are these:
"I don't feel like any kind of hero. I think (fellow driver) Harald Ertl gets a lot of credit, he grabbed a hand-held extinguisher and got it over to the car. Art Merzario was there, and so was Guy Edwards (fellow drivers who also had stopped). The Ferrari had a different type of seat belt than most people used, and Art had driven for Ferrari. He stuck his hand in and got the belts undone."
A quiet pause develops. We murmur, "Well, you did get the man out of the car." Brett shakes his head, still refusing the accolade.
"Anybody else could have done it. It was not a big deal.
"In any instance of sudden challenge, the human brain doesn't think. You react. I wish I could be eloquent and come up with some poetic answer, but the bottom line is, you're there, you do what you have to do. I've been in situations in my life where if something adverse comes up, I go stone cold. Everything slows down for me, and making decisions and responding becomes very easy.
"Something I picked up, maybe, in Vietnam."
The next two years, 1977 and '78, Brett primarily drove second-hand McLarens prepared by a company called BS Fabrications, which made new monocoques for the McLaren factory. "We'd deliver a new one and bring a used one back for me." Again, understandably, results didn't come, and nearing the end of the second year Brett felt someone in the organization—not the owner—had cheated him. He walked away and Rod Campbell arranged a last ride with Mo Nunn's Ensign team for the season-ending USGP at Watkins Glen.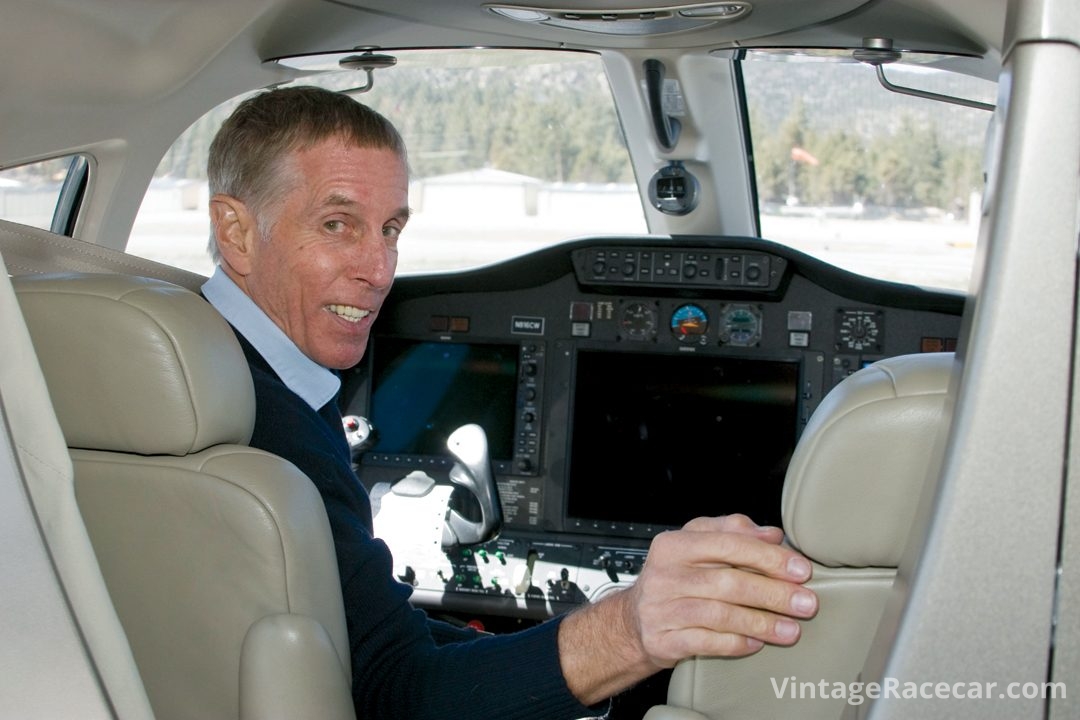 "Although the results won't show this, I personally believe that was one of my better drives in F1," Brett recalls. "On the first lap we broke the left rear shock absorber. There are a lot of right-hand turns on that circuit, and at the end of the race my hands were bleeding from the blisters I had popped trying to keep the car on the track. I felt very proud of that drive.
"At the same time it was a bittersweet feeling, because as I did the cool-down lap I was pretty certain that that was going to be my last F1 ride. I don't mind saying that I cried the whole lap around, knowing that something that I loved and enjoyed doing so much was probably over."
At 33, the clear-eyed combat veteran had to take sober stock of his racing career. "It was a recognition that my results would not get me a ride with one of the top teams, that the dollars and cents were getting more and more out of reach to do it on my own, and that I could not accept racing at a lesser level; it was a combination of all three.
"But that happens in life. You have to recognize where you are and where you can and cannot go. When you're faced with a situation, you make a decision and then move on. That's how I'm built."
Brett still feels grateful for his 4 years as an F1 driver. "I was in the right place at the right time with the right package. Had I come on earlier, before it became so commercial, I probably would not have gotten a chance. Had I come along later, we would not have had enough money.
"I saw where it was going. My last season, we had about $850,000 to compete against Ferrari and Renault with between 3 and 5 million."
Brett Lunger is 65 now, but maintains extraordinary discipline. He rigorously keeps his body Marine Corps hard. He is a total professional about flying his own Cessna Mustang jet; but when he looks back on his racing days, a wry smile softens his face.
"You know, my teammate at Hesketh, James Hunt, went on to become World Champion. So did Alan Jones, my teammate at Surtees. And in my last season, I drove alongside Nelson Piquet, another future champion.
"So, if you have a hot young driver sit next to me, good things'll happen!"