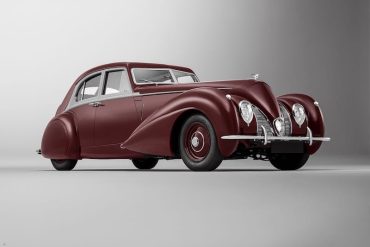 Bentley has recreated a long-lost car from its past that was lost in a wartime bombing raid in France. The...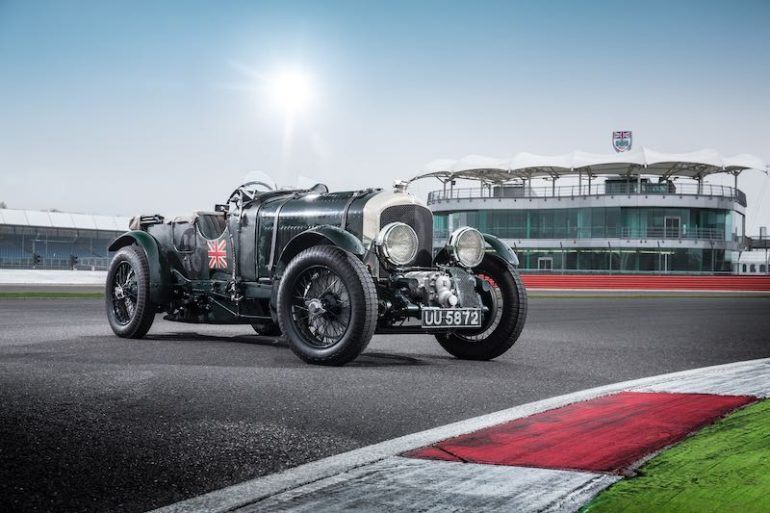 As Bentley marks its centenary year in 2019, the British company's ground-breaking supercharged model of the pre-war years won the marque a legion of motor sport fans around the world. The legendary 'Blower' Bentley, with a supercharged engine, was sensationally quick in 1929. Especially with Bentley Boy, Sir Henry 'Tim'...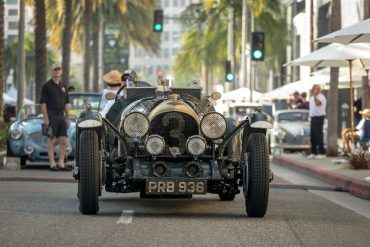 The Rodeo Drive Concours d'Elegance will return to Beverly Hills, California on Sunday, June 16, 2019 celebrating 26 years as...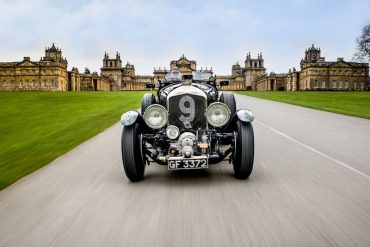 The 100th anniversary of Bentley will be celebrated at the Salon Prive 2019, scheduled for 5-8 September at the Blenheim...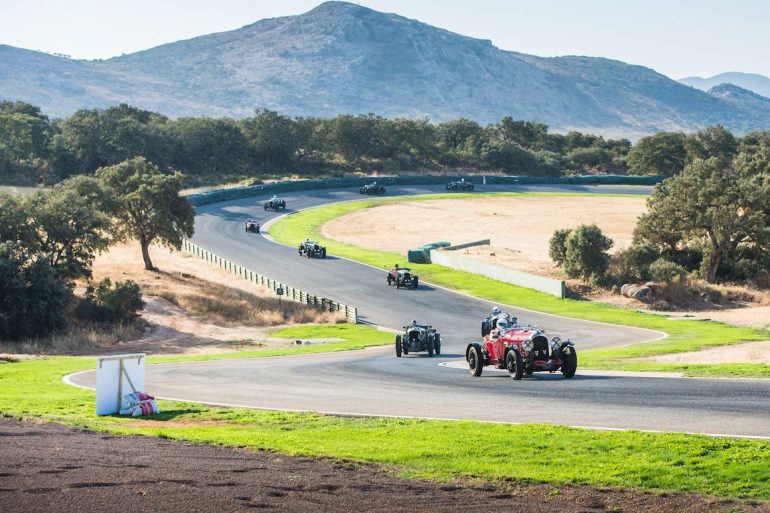 The 2017 Benjafield's 500 was staged 17 October at the Ascari Race Circuit in Malaga, Spain. The diverse grid of 27 vintage cars included 1932 Alvis Speed 20 SA, 1931 Talbot 105 Team Car and the famous 'Number 10' factory Bentley racer from 1925. The Benjafield's 500 is a 500-mile...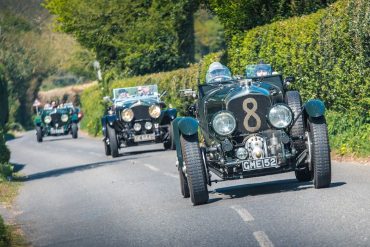 William Medcalf Vintage Bentley celebrated another successful Drive Out on Saturday 8 April 2017. The West Sussex showroom and workshop...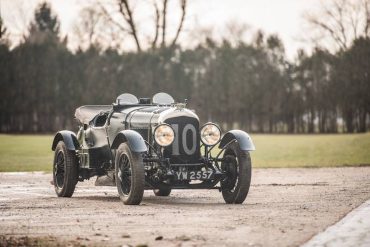 A 1928 Bentley 4 1/2-Litre Le Mans Sports that twice raced at Le Mans will be among the featured cars...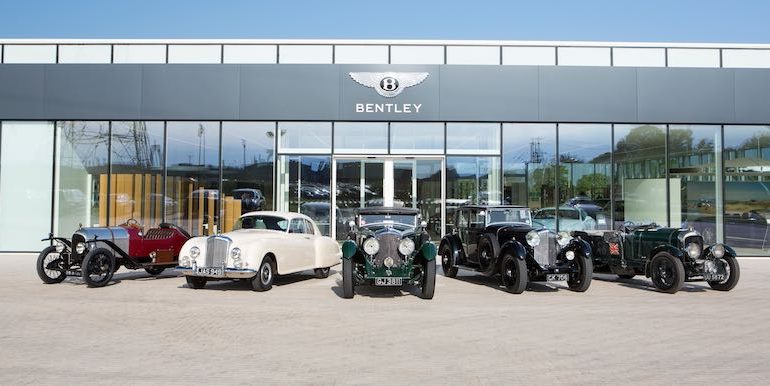 Legendary cars from Bentley's past are embarking on a tour of several classic automotive events in 2015, with trips to Goodwood, Pebble Beach and others on the schedule. The 'Blue Train' car that famously raced the Calais-Mediterranée Express and the Team Blower that entered Le Mans in 1930 – the...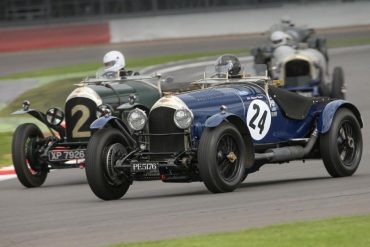 2015 is set to be another active year for Bentley Drivers Club (BDC) competitors and spectators alike. Three key dates...
On Saturday, June 7th 2014, Donington Park in Leicestershire, England will reverberate to the sound of Bentley engines spanning nine...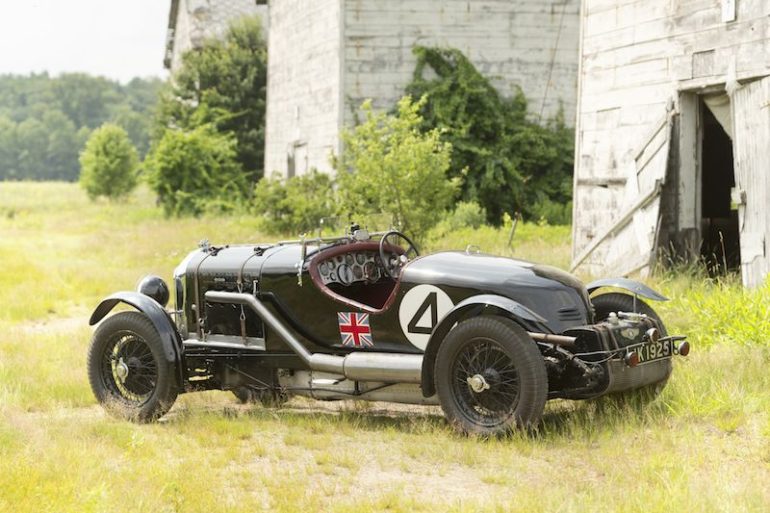 By Bill Rothermel Bonhams will offer a significant vintage Bentley automobile at its upcoming Quail Lodge sale in Carmel, California on Friday August 16th, 2013. The car, a 1931 Bentley 4 1/2-Litre Supercharged Le Mans Roadster, known by aficionados as a "Blower Bentley," is considered the holy grail of Bentleys...
Bentley Motors competed in the 2013 Mille Miglia with two unique 4 1/2 Litre Supercharged "Blowers" – a 1930 Le...
Five-time Le Mans winner Derek Bell MBE returned to Circuit de la Sarthe on 6-8 July, 2012 to participate in...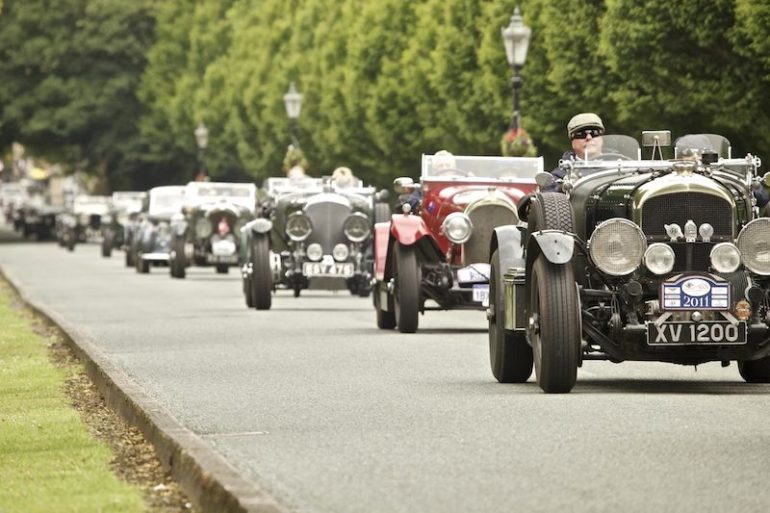 Bentley Motors rolled out the red carpet to welcome over a hundred members of the Bentley Drivers Club (BDC) – and their fifty Bentleys – to its headquarters in Crewe on 21 June, 2011. The visit was part of the "Britain by Bentley" tour which celebrates the club's 75th anniversary...
The Bentley Drivers Club is celebrating the 75th Anniversary of the Club's formation in 2011, a wonderful achievement that will...
Finland's four-time world rally champion Juha Kankkunen drove a Bentley Continental Supersports convertible on the hazardous frozen waters of the...
The Bentley Drivers Club celebrated the 60th anniversary of its annual race meeting at Silverstone on August 8-9, 2009. "This was surely one of the biggest gatherings of Bentleys of all ages you could ever hope to see – and so many of the cars are historically famous," said Sebastian...
No fewer than twenty 4-cylinder Morgans have been invited to compete for the Morgan Techniques Trophy at the spectacular two-day...
Bonhams held its 2009 Rolls-Royce and Bentley Cars sale at the Rolls-Royce Enthusiasts Club Annual Rally at Kelmarsh Hall, Northamptonshire...
The early 3 Litre car that ushered in the legend of Bentley at Le Mans will be among the many storied and stylish Bentleys showcased when the 59th annual Pebble Beach Concours d'Elegance takes place on Sunday, August 16.  Event organizers also plan to unite the record-setting Bentley Speed Sixes,...
When Bentleys of all ages compete with other marques on the National Circuit at Silverstone on August 8th and 9th,...
This 1937 Bentley 4 1/4 Liter Fixed Head Sport Coupe sold for $1,320,000 at the 2009 Gooding and Company Scottsdale...