If you've been reading this space for any period of time (yes, I'm talking to both of you), then you'll know that I've been occasionally whinging about parting with my 1962 Triumph Spitfire racecar. With the car essentially finished, but not track tested, I found I was kind of trapped in an automotive no-man's land. In order to get top dollar, I really needed to do the final fettling and get it out on track, but I also knew that the more I worked on the car, the more attached to it I became. And so it sat in my garage, covered, serving no higher purpose than being a convenient folding station for the clean towels when they came out of the dryer.
Call it desperation, or trying to break the automotive inertia I had slowly become immobilized by, but I recently decided I'd roll the dice and put the Spit up for auction on Bring a Trailer. In case you've been frozen in a glacier for the past 10 years, Bring a Trailer—or BaT as it's known to the kids—is a genius web site designed to let automotive aficionados auction off interesting vehicles. I believe a large part of its success has been that the cars are curated by a very savvy team of enthusiasts, so there's just the right mix of classics, modern sports cars, beaters, trailer queens, oddballs and racecars. As a seller, it cost me $99 to list my Spit for an auction that would be open for one week. Interestingly, after you submit a certifiable crapload of pictures and information, they go through it all and then come back to you with suggestions on how to make it better. "We'd like to see images of the logbook," "Do you have pictures of the rear suspension," "Can you provide more details on the car's race history." You certainly won't get that on eBay.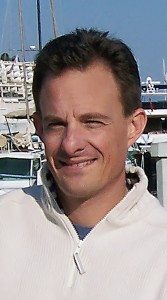 After I had submitted more images and info, they then emailed a link to the fully formatted ad for review. I was pleased to see that they actually arranged and structured it to tell a story and after some give and take, back and forth, on some of the details, my auction went live.
Now, another interesting characteristic of BaT is the running comments at the bottom of each auction. Bidders, casual viewers and any old Internet troll are allowed to post questions and comments, as the auction goes along, with the expectation that the seller will answer/address them. I had seen some of the comment threads on other cars on the site, and was a little worried how this might go. I was first surprised by the volume of questions/comments and then pleasantly surprised that they were all really positive! Apparently, the Internetdom was pleased to see an original racecar, with history, anal-retentively restored to period condition. Based on the love I was seeing, I thought, "I'm going to make a killing!" Then, after a day or two, my first bid landed…$3,000. What?! The rims and tires cost that much! Are you kidding me? As the days marched on, the bids did go up…in $100 increments! By my calculation, at that rate, the Spit would likely reach the reserve I set sometime in late 2019.
As the bids increased so did the comments and questions. Many people recognized the car when it originally raced in the SCCA and just wanted to wax nostalgic; others asked reasonable, pointed questions about that car's setup or state of restoration; while just one or two asked bizarre questions that made me wonder if they knew what they were bidding on.
Eventually, the last day of the auction arrived and despite having over 200 people following the auction and over 6,000 views of the page (they publically track both on the page), the car was still at just $7,500 and only moving at $100 increments, with just an hour to go. I knew then that it was never going to make my reserve. But as any dedicated eBay bidder will apparently tell you, the real action doesn't happen until the closing few minutes.
With just 20 minutes to go, the bids started jumping by $500, then by $1,000. With just three minutes to go, the bid price was within $3,000 of my reserve, but time was running out. In the last minute, bids were landing quickly, but they had dropped back down to one guy outbidding another by just $100. One final bid came in just as the clock ran out, but it was still $1500 short. Crap!
But then I had to rub my eyes and do a double take. Did the clock just add another minute? Apparently, the wise folks at BaT built into their auctions an additional minute after the last bid is submitted. As such, three more bids came in, after the clock ran out, pushing the total to within $1,050 of my reserve. But I wasn't going to go any lower and eventually time ran out. Back to square one.
Or at least that's what I thought. Very much to my surprise, after a failed sale BaT not only sends you the contact info for the highest bidder, but they release you from the sales agreement (whereby the buyer pays a premium) and they still allow communication with the various parties via the comments section on your listing! Within 15 minutes of the sale, I was having email negotiations with three of the bidders. Within an hour of the closing, I had a firm sale…and for more than my reserve!
While it is probably not ideal for every seller (stress) or for every car, I have to say that I was very impressed with BaT's platform, and very impressed with the way they conduct their business. Maybe to make this a fair and balanced report, I should try it now from the buyer's side…just don't tell my wife!
Casey Annis
Publisher/Editor