The annual Arizona auto auction festival will take center stage in Phoenix and Scottsdale in mid-January, when most of America's collector car auction houses will host premier events to kick off the 2018 season. Following is a brief summary of headliner offerings from each of the participating companies, but please check each of the web sites noted for complete information.
RM Sotheby's – A 1954 Jaguar D-Type, chassis XKD 403 (above, photo courtesy of RM Sotheby's), raced by the factory at Le Mans leads RM's many offerings. It is the third of just six Works D-Types built in 1954, and was driven at Le Mans by Sir Stirling Moss and Peter Walker. In their hands the car led the race and set a new speed record of 172.97 mph on the Mulsanne Straight before retiring with brake trouble just past midnight. It comes with an extensively documented competition history both in period and as a vintage racecar. The pristine British Racing Green machine is being offered for public sale for the first time by its American owner.
Also sure to attract attention from bidders is a 1952 Ferrari 212 Inter Coupe with a special one-off body by Ghia, chassis no. 0191 EL. The 212 Inter was displayed at both the 1952 Turin and Paris Motor Shows before being sold to its first owner, Gianni Mazzocchi Bastoni of Milan. The car was sold the following year to then President of Argentina, Juan Domingo Perón, who retained ownership for two decades. After passing through a string of South American, American and European proprietors, the Pebble Beach and Cavallino Platinum award-winning Ferrari is now offered out of nearly two decades of ownership by an esteemed American collector, wearing a beautifully preserved restoration of its original yellow and black color combination.
RM Sotheby's Arizona auction will take place January 18-19 at the Arizona Biltmore Resort & Spa in Phoenix. For full information please visit www.rmsothebys.com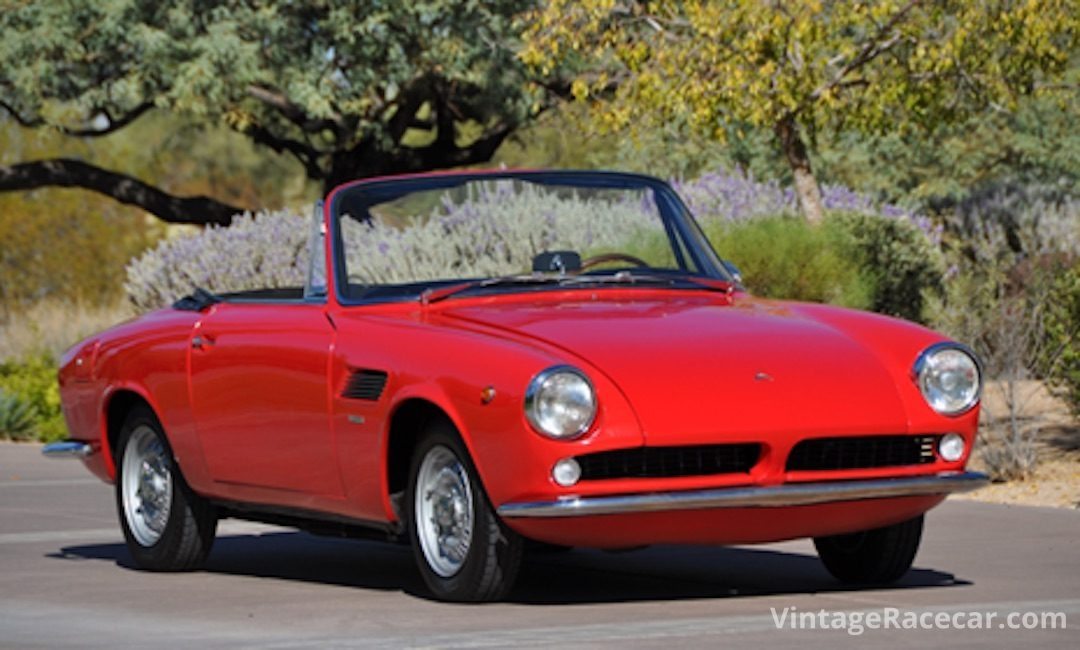 Russo and Steele – A rare 1962 ASA 1100 C.C. Spider (above, photo courtesy of Russo and Steele) with origins tracing back to Enzo Ferrari headlines Russo and Steele's Scottsdale sale, January 17-21, at the Salt River Fields at Talking Stick. Both engine and chassis are derived from famed Ferraris, the 1100-cc four-cylinder power plant based on Gioacchino Colombo's "250" three-liter V12, and the tubular chassis by Giotto Bizzarrini draped in bodywork by Bertone. Since Ferraris of that era had to have 12-cylinder engines, the rights to construct the car were sold to the father-son team of Oronzio and Niccolo de Nora of Milan. The de Nora family then created Autocostruzioni Societa per Azioni (ASA) in 1962 to facilitate construction. The car on offer is one of just a handful of spiders built, and one of only two powered by the 1100-cc engine, the others being 850s.
A second offering of interest is a 1948 Dandy Grand Luxe Delahaye with a hand-built body by Henri Chapron Carrossier. This 1948 model — similar to the Delahaye135Ms that the Paris-based firm had built before the outbreak of World War II — is essentially a pre-war French luxury car, its body in a style known as the Dandy Grand Luxe. The current owner parked the car for 25 years after purchasing it, then commissioned a restoration by a team of respected experts. It made its first appearance ever at the 2006 Meadowbrook Concours d'Elegance and captured Best in Class in Class I: Post War European, and has also been invited to the Amelia Island Concours d'Elegance. For more information about these and all the other Russo and Steele offerings, please visit www.russoandsteele.com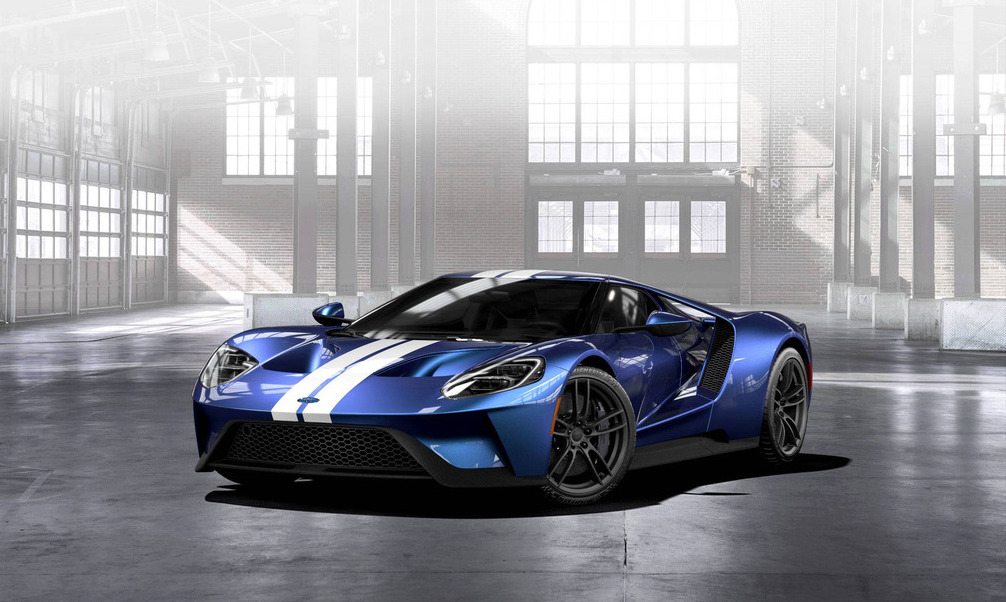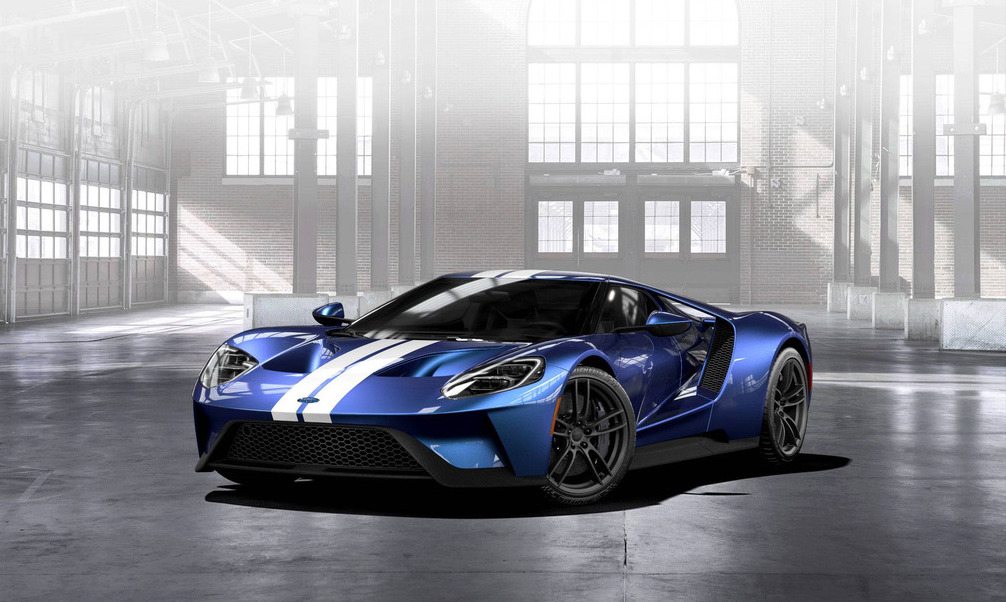 Barrett-Jackson – Prime examples of Ford, General Motors and Chrysler products will feature prominently in Barrett-Jackson's 47th Annual Scottsdale Auction, set for January 13-21, 2018, at WestWorld of Scottsdale. The list of Fords is topped by a 2017 Ford GT (above, photo courtesy of Barrett-Jackson), the first current-generation Ford GT to be auctioned for charity. It was generously donated by businessman Ron Pratte to the Evernham Family-Racing for a Reason Foundation, and will benefit the Autism Society of North Carolina's IGNITE Program. Also set to cross the block is a 2006 Ford GT finished in Tungsten Grey with a 5.4-liter engine and only 650 actual miles, and a rare 1966 Shelby GT350 Prototype #001 that was the first GT350 built that year.
The GM offerings are highlighted by a 1969 Chevrolet Camaro ZL1 with an all-aluminum 427-cid engine, a 1968 Corvette, in Le Mans Blue, powered by a factory L88 427/430hp V8, a rare 1965 Corvette Stingray Cutaway, which was used as an auto show display to demonstrate all of the hidden mechanical components of the car, and a pair of 1963 split-window Corvettes. There will also be a 1987 Buick Grand National GNX #003, the first GNX to be sold retail, and several customized Chevies, including a 1955 Nomad station wagon.
From the old Chrysler Corporation comes a Plymouth HEMI 'Cuda that is the last one built, the 59th manufactured in 1971, which has undergone a total rotisserie restoration and has only 23,772 original miles. Also set to cross the block is a rare 1970 Plymouth Superbird, one of only 308 of the winged wonders produced with a 440-cid 6-barrel engine and 4-speed manual transmission. There's also a 1970 Dodge Charger 500 Custom Coupe, in Sublime Green with white interior, featuring a 528-cid EFI HEMI engine and TorqueFlite 727 automatic transmission. For further information, please visit www.Barrett-Jackson.com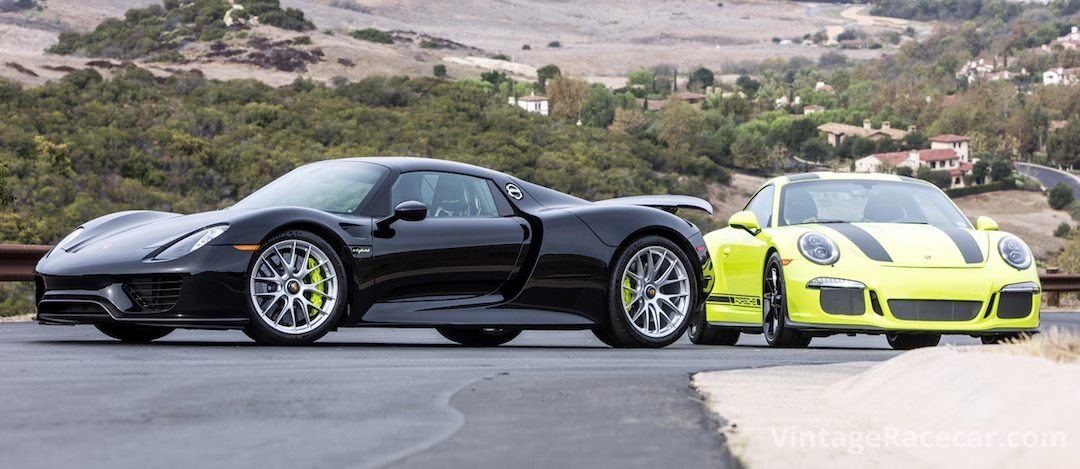 Bonhams – A pair of rare Porsches, with matching serial numbers no less, headlines the upcoming Scottsdale sale, scheduled for January 18 at the Westin Kierland Resort and Spa. The two cars, a Porsche 918 Spyder and a 911 R (above, Pawel Litwinski photo courtesy of Bonhams), both carry serial number 290 as they were ordered by the owner with that distinction in mind. The 918 Spyder, a 2015 model that comes with the optional Weissach wheels, is one of only 294 U.S.-specification models and has been driven less than 2,300 miles! Porsche's hybrid halo car is renowned for its category-defining design and blistering speed, as it holds the fastest 0-60mph time of any production car: a mind-blowing 2.2 seconds.
The 911 R is one of only 991 built in 2016, features options including a Paint to Sample (PTS) colorway, and has just 37 original miles! Powered by a GT3 RS engine driving through s manual transmission. This rare pair of Porsches coming to auction together marks the first time such a matching set has ever been offered at a public sale. These two Porsches will join nearly two dozen other Porsche models at the sale, including a 1958 550A Spyder that is a former Porsche works entry for Le Mans. To learn more about these and the other special cars crossing the Bonhams block in Scottsdale, please visit Bonhams.com/Scottsdale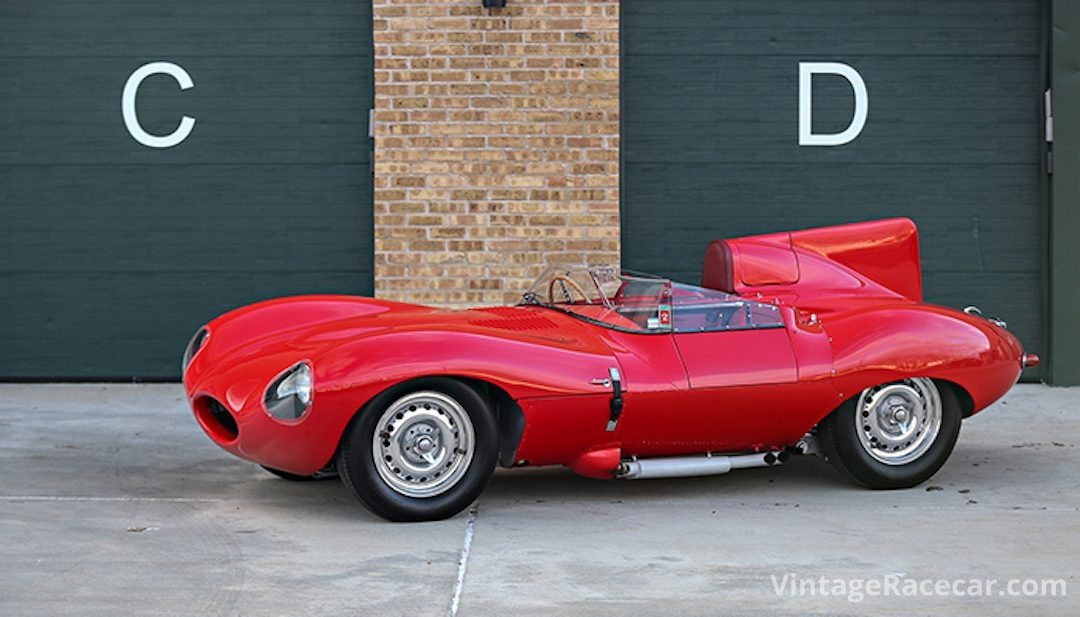 Gooding & Co.- A 1956 Jaguar D-Type, and a handful of exquisite Ferraris headline Gooding's annual two-day Scottsdale sale, January 19 and 20 at Scottsdale Fashion Square. Jaguar's D-Type took the racing world by storm upon its debut, and quickly delivered consecutive overall wins at the 24 Hours of Le Mans in 1955, 1956 and 1957. The highly original example set for Scottsdale, XKD 518 (above, photo courtesy of Gooding & Co.), is one of only two D-Types delivered in the dramatic red livery it still carries today. With its matching-numbers engine, XKD 518 is a superb example of a customer D-Type that possesses a well-documented UK racing history and a rich, unbroken provenance.
The classic Ferraris on offer include: a 1954 500 Mondial Series I, chassis 0434 MD, is a beautiful Pinin Farina-bodied Spider that has been owned by many prominent Ferrari collectors, being displayed at Pebble Beach and taking part in the Mille Miglia Retrospective; a 1954 250 Europa GT, chassis 0379 GT, features Pinin Farina coachwork and a three-liter V12 engine developed by Gioacchino Colombo. This particular example is unique among the series for its distinctive rectangular driving lights, decorative chrome trim, and unique interior appointments, and is presented in the classic color combination of a deep red over a tan leather interior; a 1958 250 GT Series I Cabriolet, chassis 179 GT, presented in its original livery of Grigio Conchiglia with red leather upholstery. This special coachbuilt 250 GT has been certified by Ferrari Classiche, and its history has been documented by Ferrari authority Marcel Massini; a 1961 250 GT Series II Cabriolet, chassis 2341 GT, with disc brakes and a Colombo-designed three-liter V12. Originally sold new to American film and television actor Gordon Scott, this matching-numbers car was comprehensively restored in 2010, refinished in black over a red leather interior and complemented by a canvas soft top and detachable hardtop; and a 1965 275 GTB Speciale, chassis 06437, the only 275 GTB designed and built by Carrozzeria Pininfarina, rather than by Scaglietti. Built for special display and show purposes, as well as for Mr. Battista Pininfarina's personal use, it boasts a hood revised to fit the desirable six-carb intake setup on its V12 engine. It is finished in Acqua Verde Metallizzato, an elegant blue-green color selected from the Alfa Romeo catalogue, and trimmed in rich China Red leather upholstery. For complete information on these and all the other Gooding offerings, please visit www.goodingco.com