The 23rd annual Amelia Island Concours d'Elegance will take place on the grounds of the Golf Club of Amelia Island at the Ritz-Carlton, March 9-11, 2018. The annual concours will this year feature Emerson Fittipaldi as its honored guest, celebrating the two-time F1 World Champion and two-time Indy 500 winner. In addition to its usual show field of exquisite historical automobiles, among the weekend's other featured attractions are the collector car auctions staged in and around the Florida resort. Following are our brief previews of each major house's offerings along with the encouragement to visit the respective web sites for more detailed information.
Headlining RM Sotheby's 20th annual Amelia Island auction, set for Friday March 9 at the RItz-Carlton, is an outstanding 1966 Ferrari 275 GTB (above, Ryan Merrill photo courtesy of RM Sotheby's), one of approximately 58 in its configuration, and retaining its original chassis, engine and gearbox. RM's, Amelia Island sale will also feature Exclusively Porsche — The 964 Collection, a group of 11 limited-production Porsche 911 Type 964 special variants (and one 930), assembled by a single owner. Highlighting the group is a one-of-55 1993 911 Carrera RS 3.8, alongside a 765-kilometer, never-raced 1993 911 Carrera RSR 3.8 in paint-to-sample Ferrari Yellow.
Examples representing sought-after pre-war classics are led by a 1930 Duesenberg Model J Imperial Cabriolet offered from the James F. Scott Collection. Originally delivered to William Randolph Hearst and Marion Davies, the highly original Model J wears beautifully appointed French coachwork by Hibbard & Darrin. Among the other offerings is an immaculate, concours award-winning 1930 Isotta Fraschini 8A S Boattail Cabriolet by Castagna, known as "The Grey Goddess," and among the most famous examples of the marque.
Then there are: a pair of Mercedes-Benz 300 SLs, one a 1956 Gullwing Coupe, the other a 1957 Roadster; and a 1963 Shelby 289 Cobra (CSX2149). For complete information about RM Sotheby's Amelia Island offerings, please visit www.rmsothebys.com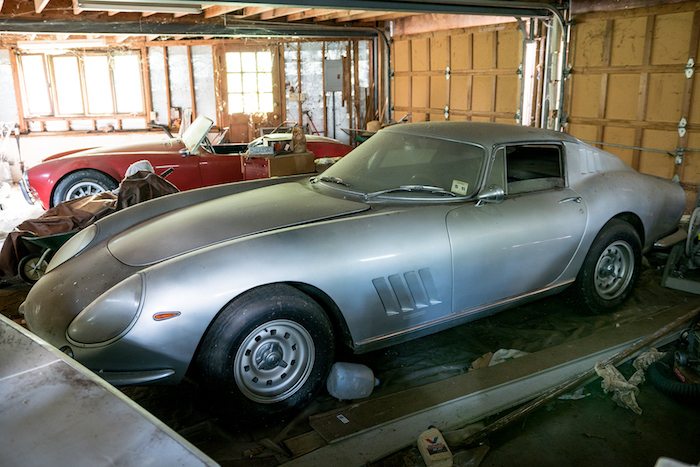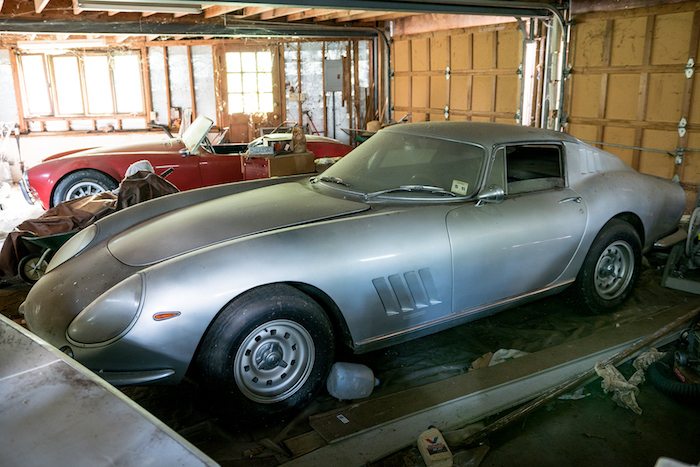 Those attending Gooding & Company's Amelia Island Auction, also scheduled for March 9, at Racquet Park, on the Omni Amelia Island Plantation in Florida, will have a variety of desirable offerings to peruse. Perhaps most impressive will be two rare sports cars that have remained untouched for decades (above, photo courtesy of Gooding & Co.). Back in 1991, a 1966 Ferrari 275 GTB Long Nose Alloy and a 1967 Shelby 427 Cobra were driven into a then-new garage in North Carolina, parked, and left undisturbed for the next 26 years.
Joining that duo on the docket will be the 12th of 12 Ford GT40 Mk IVs ever built. Much of this car's provenance seems cloudy, with uncertain dates for ownerships and construction, but there is little doubt that it remains the last 1967 Ford GT40 Mk IV, chassis J12, whose first private owner was Harry Heinl.
Another featured offering will be the dozen-car James G. Hascall Collection celebrating 50 years of Porsche. Also on offer are: a 2015 Porsche 918 Spyder from the Brumos Collection, the 159th of 918 built: a 2005 Porsche Carrera GT; a 1974 Porsche 911 Carrera RSR 2.1 Turbo; a 1968 Mercedes-Benz 600 SWB; a1967 Shelby 427 Cobra (CSX3278); and a matching numbers 1964 Shelby Cobra 289 (CSX2271). For complete information please visit www.goodingco.com
For its annual Amelia Island auction, Bonhams has announced that an exquisite trio of Lincoln Zephyr Coupes from a single collection has been consigned. With one each from 1939, 1940 and 1942, all three 12-cylinder coupes have been expertly restored to period correct, concours condition and perform and present beautifully.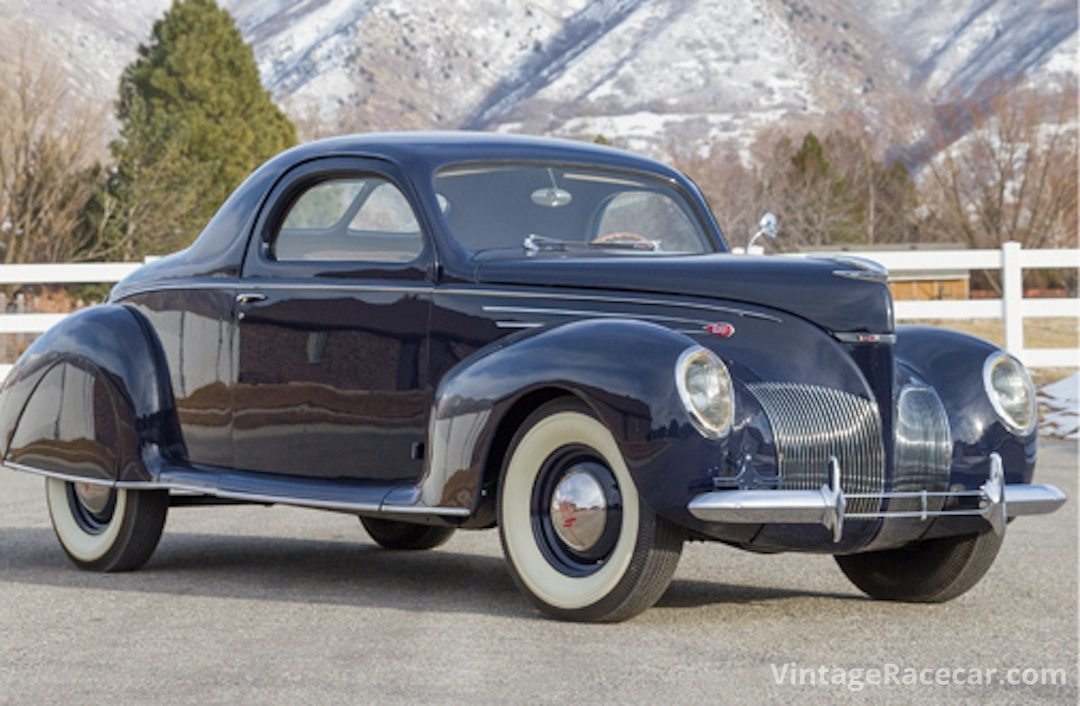 The handsome 1939 example (above, photo courtesy of Bonhams) was formerly part of the famed Harrah's Automobile Collection and has the highly desirable split rear oval window, waterfall grill and one-year-only shifter arm. The rakish 1940 model, whose nut-and-bolt restoration exceeded $100,000, has been fitted with period accurate, power enhancing upgrades beneath the hood that give the already impressive five-liter V12 an extra boost. And the stunning 1942 car, also restored to exacting concours condition, is believed to be just one of five surviving examples and represents that year's new redesigned body, interior and uprated engine. All are to be offered without reserve.
The auction is scheduled for Thursday, March 8, at the Fernandina Beach Golf Club (across from the municipal airport). For further information, please visit www.Bonhams.com/Amelia