On Friday, February 8th, in a packed salesroom at Salon Retromobile in Paris, Artcurial Motorcars sold one of the "Holy Grail" of collector cars, for a near all-time record price.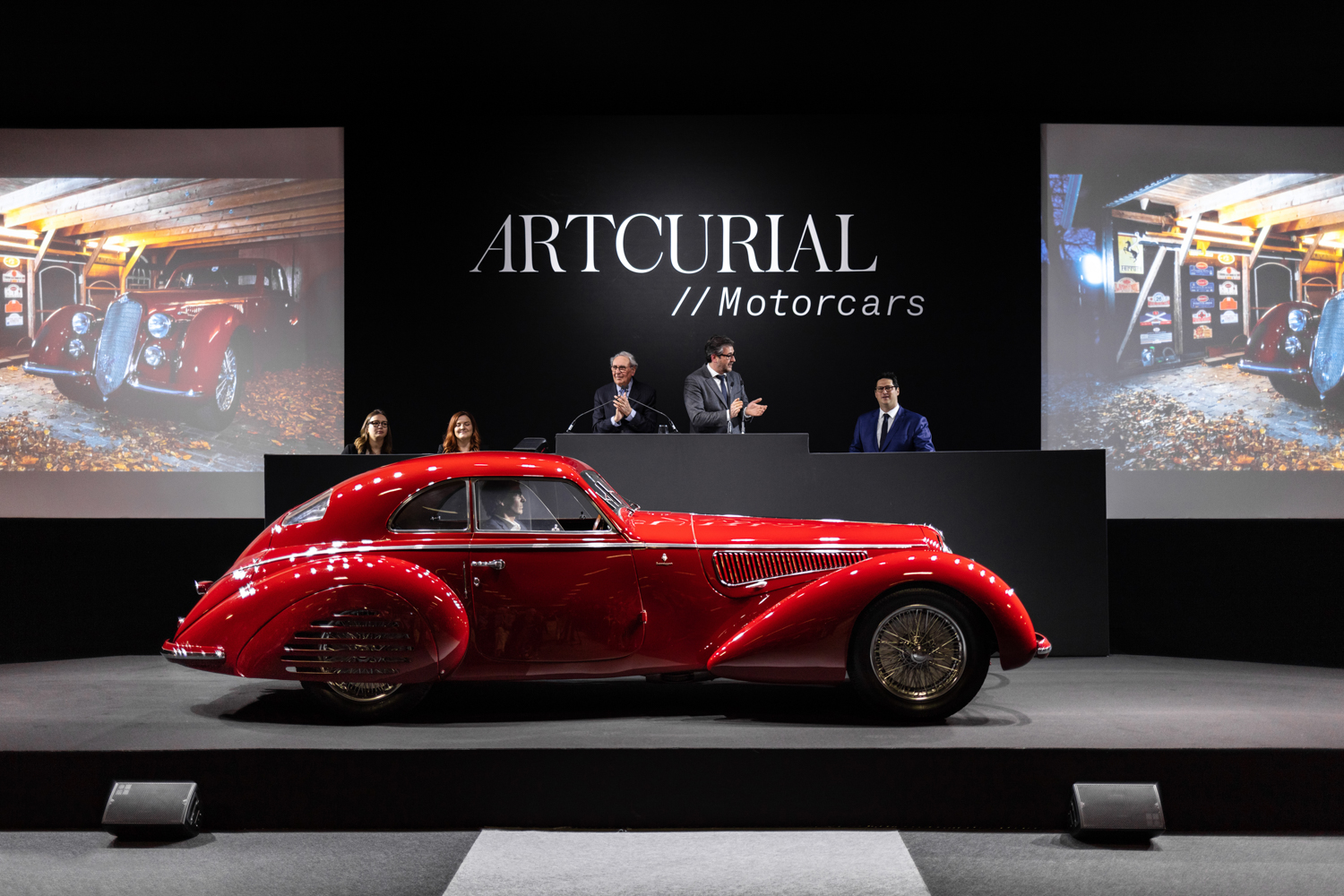 Star of the sale was the 1939 Alfa Romeo 8C 2900 B Touring Berlinetta, which made its entrance to rapturous applause. Suspense built as the minutes passed with several bidders fighting over the car, both on the telephone and in the room. A private collector from the U.S. succeeded in buying the car for €16,745, 600  ($18,977,200), including premium.
This exceptionally beautiful car is the third most expensive pre-war car ever to be sold at auction worldwide. It was by far the highest price paid for any car sold during this past week of international collectors' car sales in Paris.
The car's previous owner, a Dutch collector, who was sitting in the front row of the saleroom, was delighted to know that his automobile would be joining the collection of another passionate enthusiast. His father had bought the car for around €10,000 some 43 years ago, and it has remained in the family since then.