The prototype for the Lamborghini Countach, designated LP500, was first shown to the public at the 1971 Geneva Motor Show. Designed by Marcello Gandini, at Bertone, the Countach was a continuation of design themes Gandini developed in the earlier Lancia Stratos Zero concept car.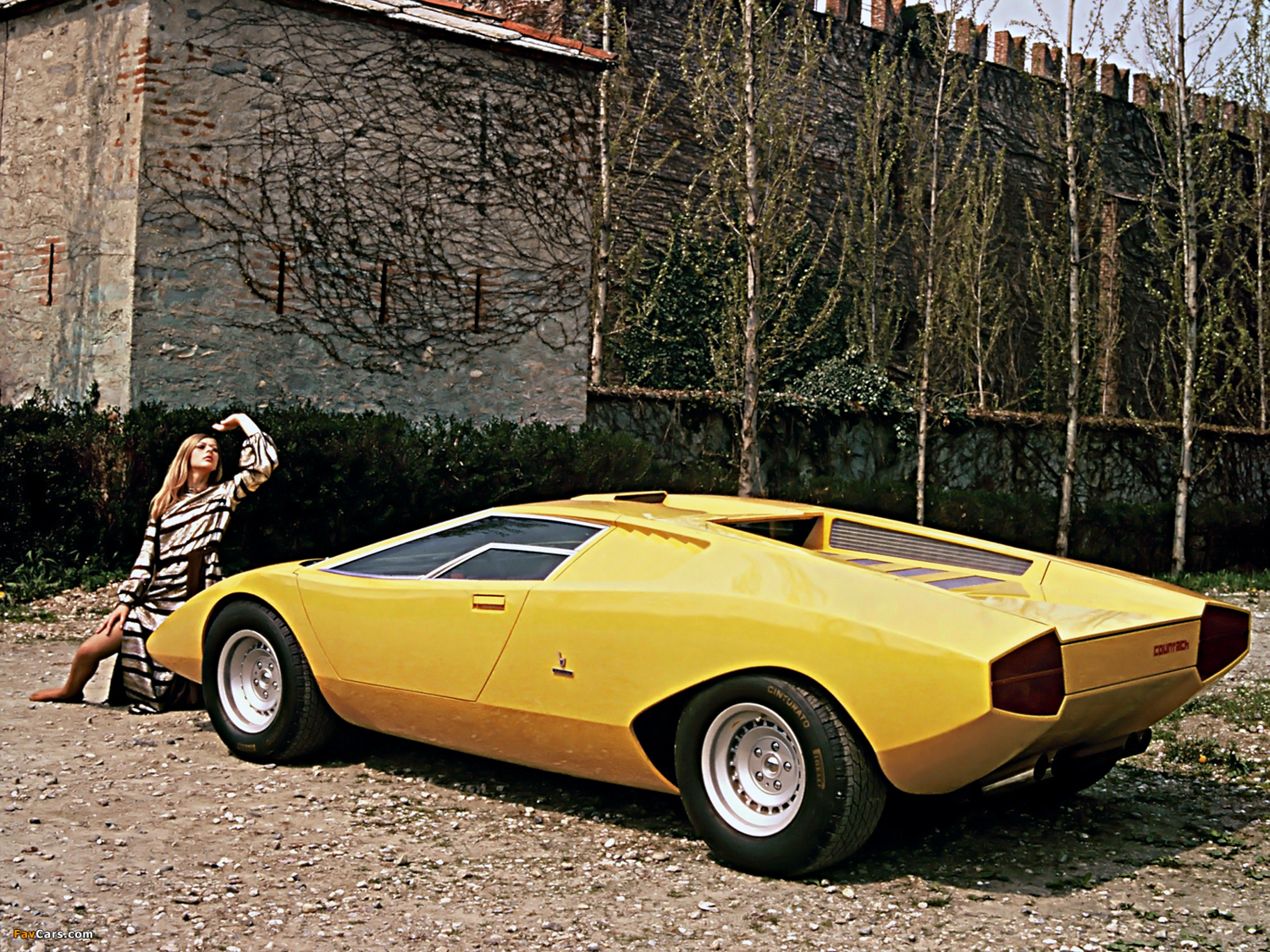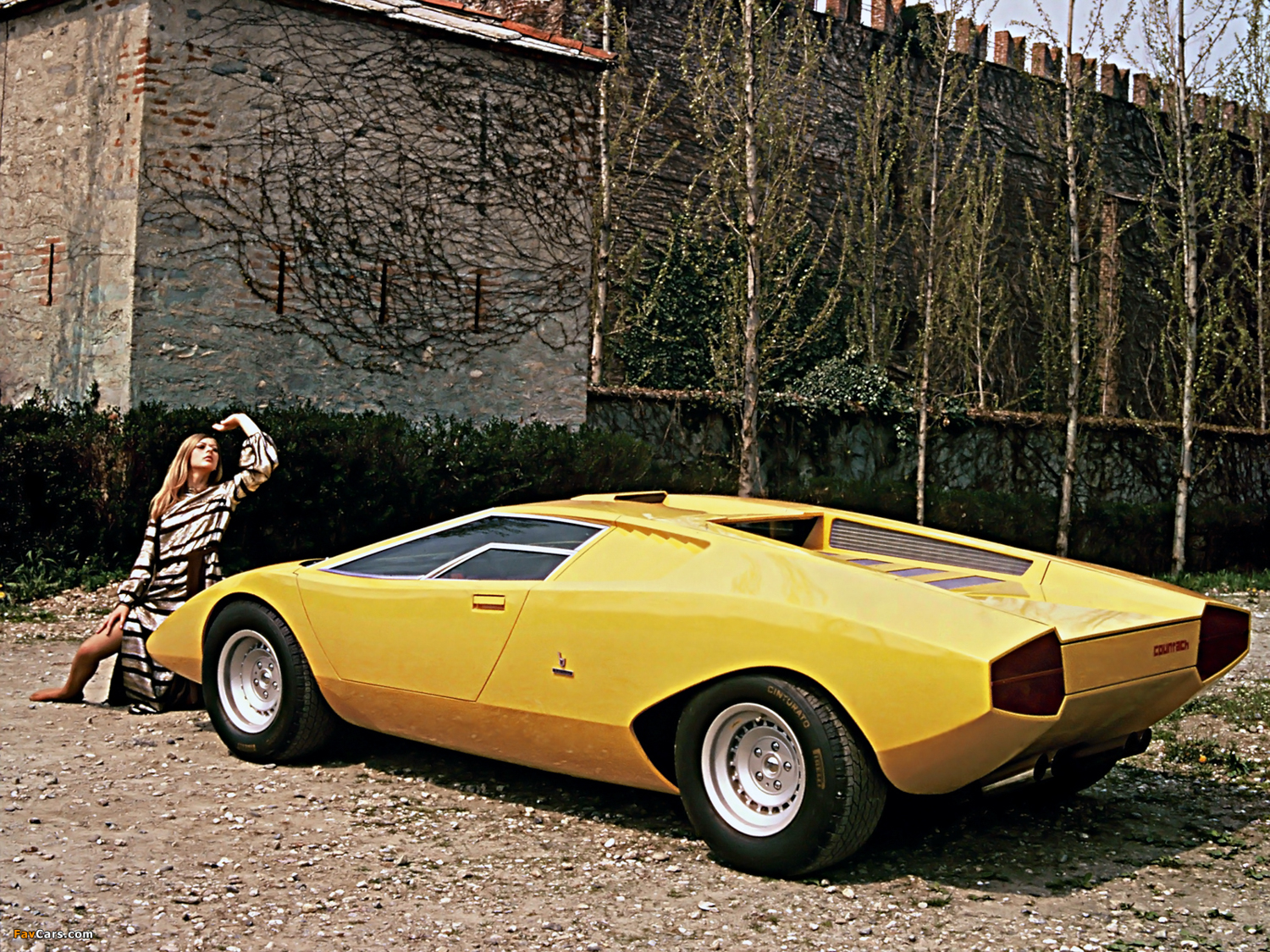 Gandini would later relate how the Countach received its unusual name:
When we made cars for the car shows, we worked at night and we were all tired, so we would joke around to keep our morale up. There was a profiler working with us who made the locks. He was two meters tall with two enormous hands, and he performed all the little jobs. He spoke almost only Piedmontese, didn't even speak Italian. Piedmontese is much different from Italian and sounds like French. One of his most frequent exclamations was 'countach', which literally means plague, contagion, and is actually used more to express amazement or even admiration, like 'goodness'. He had this habit.

When we were working at night, to keep our morale up, there was a jousting spirit, so I said we could call it Countach, just as a joke, to say an exaggerated quip, without any conviction. There nearby was Bob Wallace, who assembled the mechanics—we always made the cars operational. At that time you could even roll into the car shows with the car running, which was marvelous.

So jokingly I asked Bob Wallace how it sounded to an Anglo-Saxon ear. He said it in his own way, strangely. It worked. We immediately came up with the writing and stuck it on. But maybe the real suggestion was the idea of one of my co-workers, a young man who said let's call it that. That is how the name was coined. This is the only true story behind this word.