The third annual Chattanooga Motorcar Festival Sponsored by Millennium Bank excelled in The Scenic City this past weekend as it celebrated Oktoberfest with dynamic and exciting events for families and racing and car aficionados alike.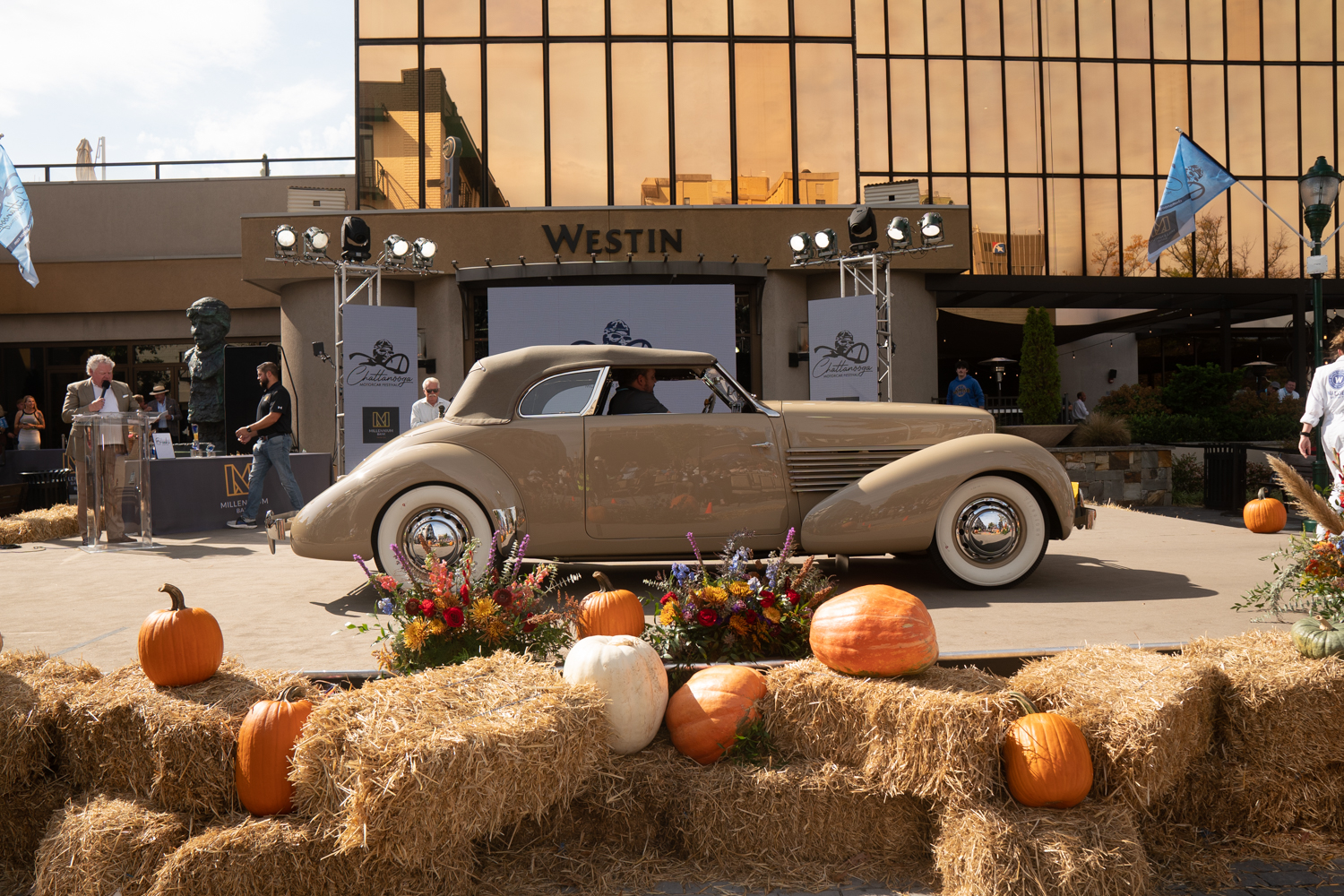 With a backdrop of pumpkins and hay bales on the drive-up podium in front of the Westin Hotel Chattanooga, the 1937 Cord 812 Phaeton, owned by Laura and Jack Boyd Smith Jr., won Best of Show in Sunday's Concours d'Elegance. Approximately 125 judged (21 classes) and exhibition cars were on display in West Village, including a number of the world's most significant cars.
Other events over the three-day weekend which boasted near-perfect weather included V8s in the Village, Gathering of the Greats–Ferrari Edition, Mecum Auction Chattanooga, RADwood, Concours d'Lemons, light shows, evening street parties, panel discussions, the winged cars of NASCAR, plus an array of racing and car collector celebrities that may never be seen together again in one place.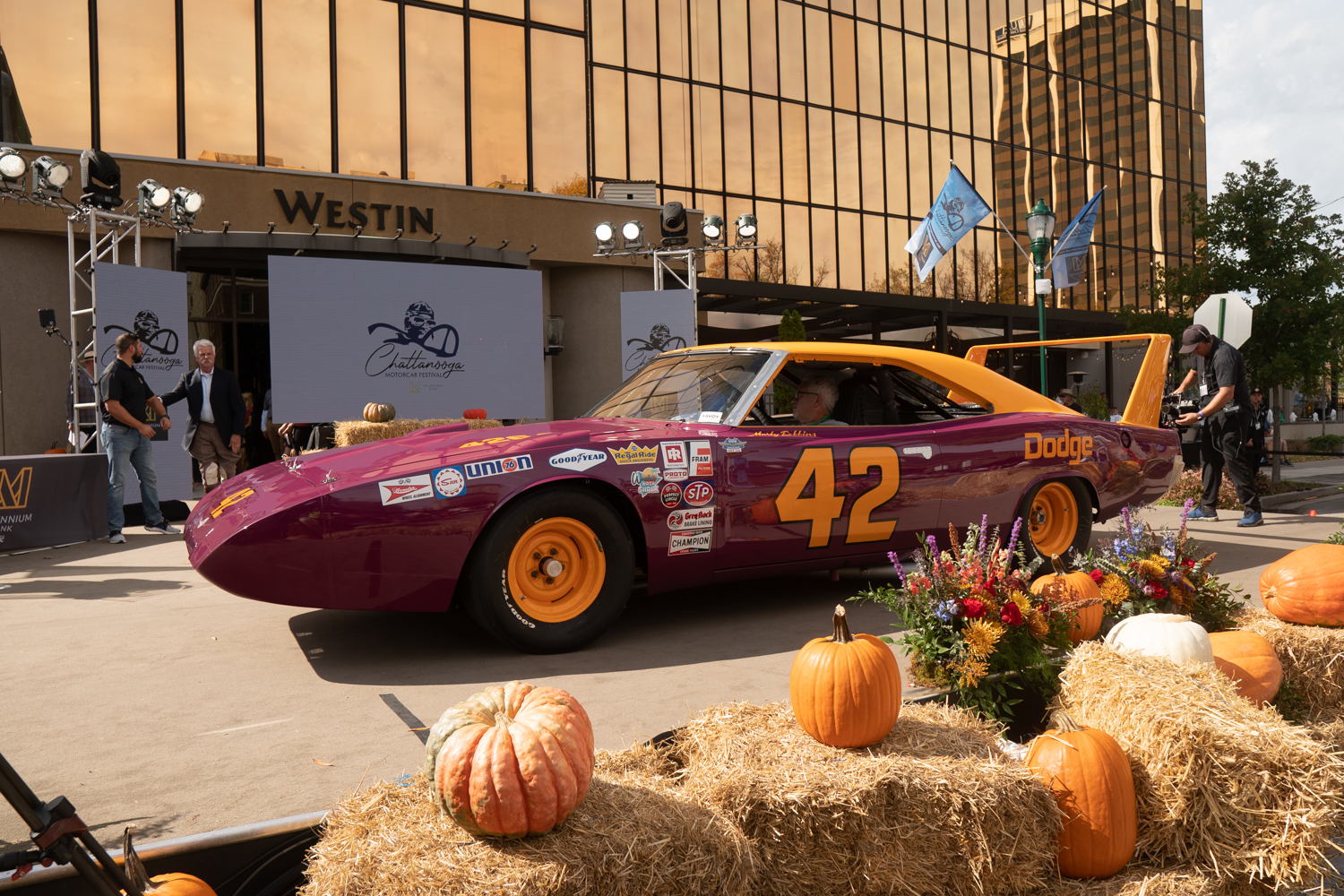 Car Clubs were strongly represented, including some uniquely named ones such as Choo Choo Bimmers, Choo Choo Corvairs, Cruisin to End Alzheimer's, Drive Electric Scenic City and the Soddy Daisy Mustang Club.
Familiar names from auto racing and car collecting, such as Donnie Allison, Justin Bell, Wayne Carini, Corky Coker, Tom Cotter, Ray Evernham, Chip Foose, Ken Gross, Jeff Hammond, Tommy Kendall, Keith Martin, Brian Redman, Bill Rothermel, Lyn St. James, Mike Tillson and Linda Vaughn participated in panel discussions, interviews and presentations.
Lyn St. James, the 1992 Indy 500 Rookie of the Year served as Grand Marshal, racing champion Brian Redman was the Grand Ambassador, and local hero Corky Coker was Grand Marshal Emeritus.
Former NASCAR crew chief Ray Evernham curated a collection of NASCAR winged cars, and hosted a panel discussion with famed NASCAR racer Donnie Allison and another former crew chief and TV commentator, Jeff Hammond.