Porsche lands on American soil
The story of Porsche's phenomenal success in America is one of many chapters and couldn't have been written based on the car itself. Initial reactions to the little car with the engine in the rear was like trying to be sold an expensive suit that buttons up the back; it would take deeply committed advocates to promote this German brand. Between the initial efforts of Porsche importer Max Hoffmann on the East Coast and the sports car culture of Southern California, Porsche's growth across America took on a life of its own. Movie stars like Steve McQueen and James Dean zipping around in Porsche Speedsters helped fuel the car's meteoric popularity.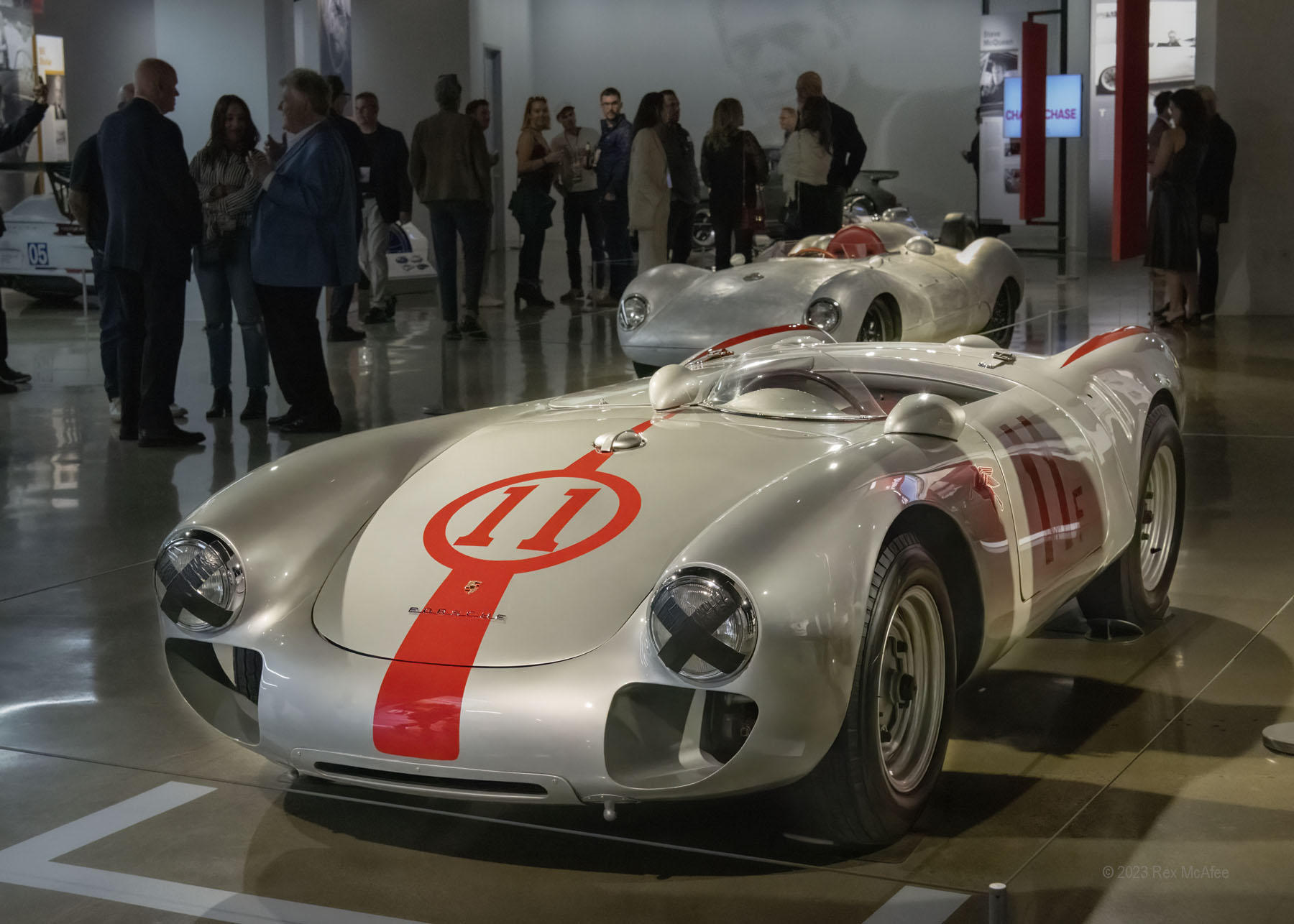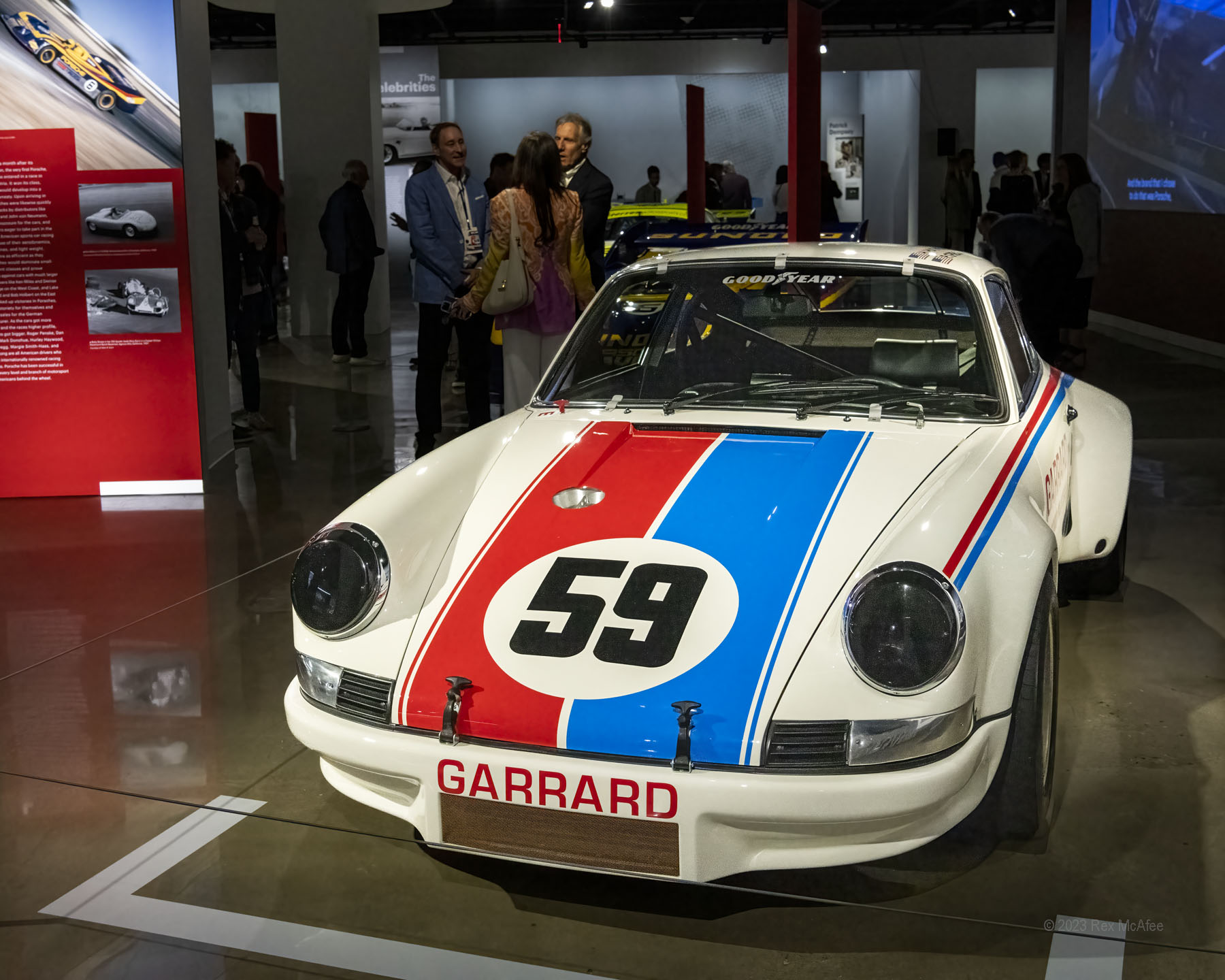 The Porsche Effect
Fast forward to 2018, and the Petersen Automotive Museum combined forces with Porsche Cars North America to launch The Porsche Effect, the most comprehensive exhibit of the fabled marque ever assembled in North America. Those who experienced the exhibit were overwhelmed by the show's depth, which included a 1938 Berlin-Rome Type 64 race car; the genesis of Porsche's first model, the 356.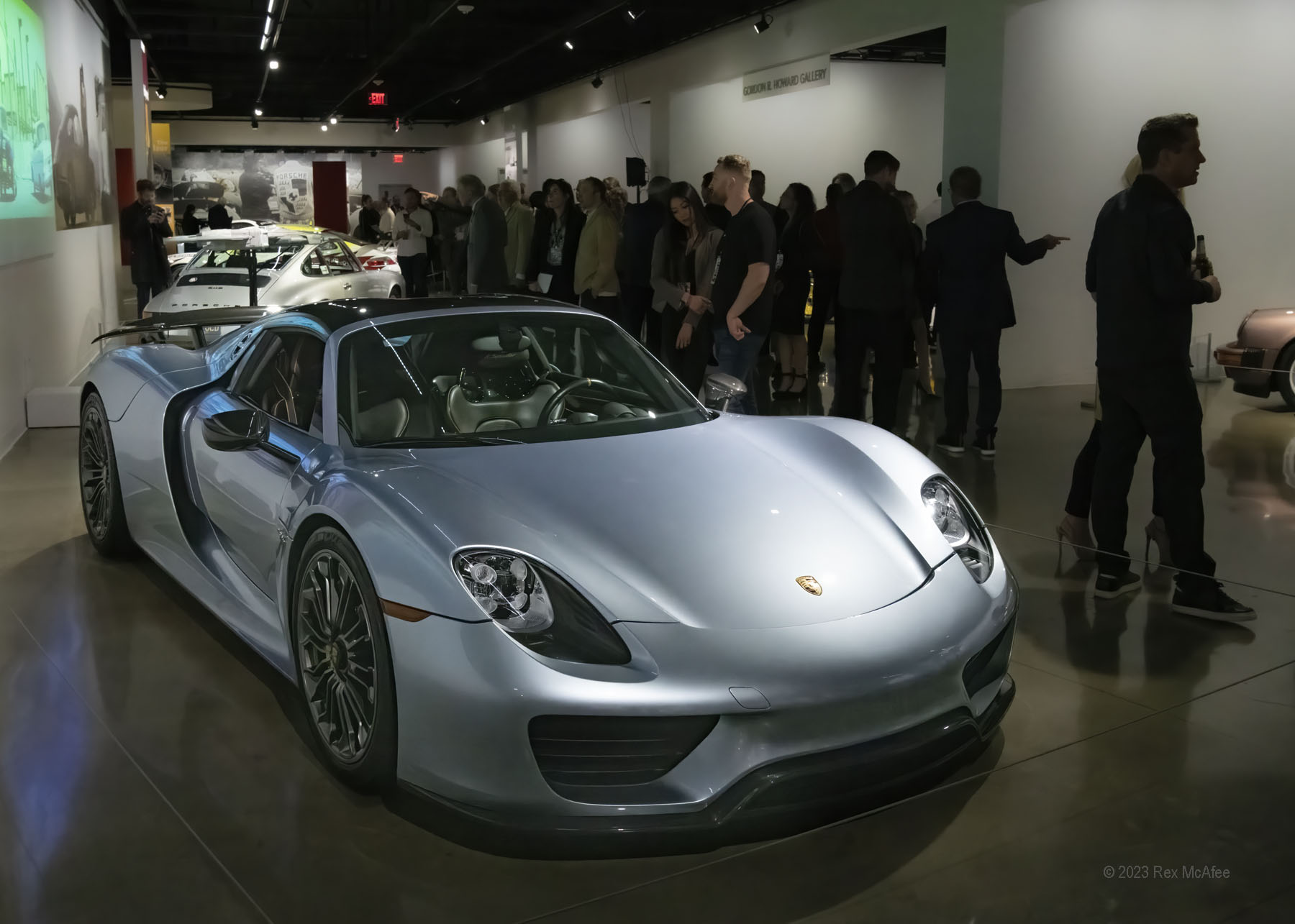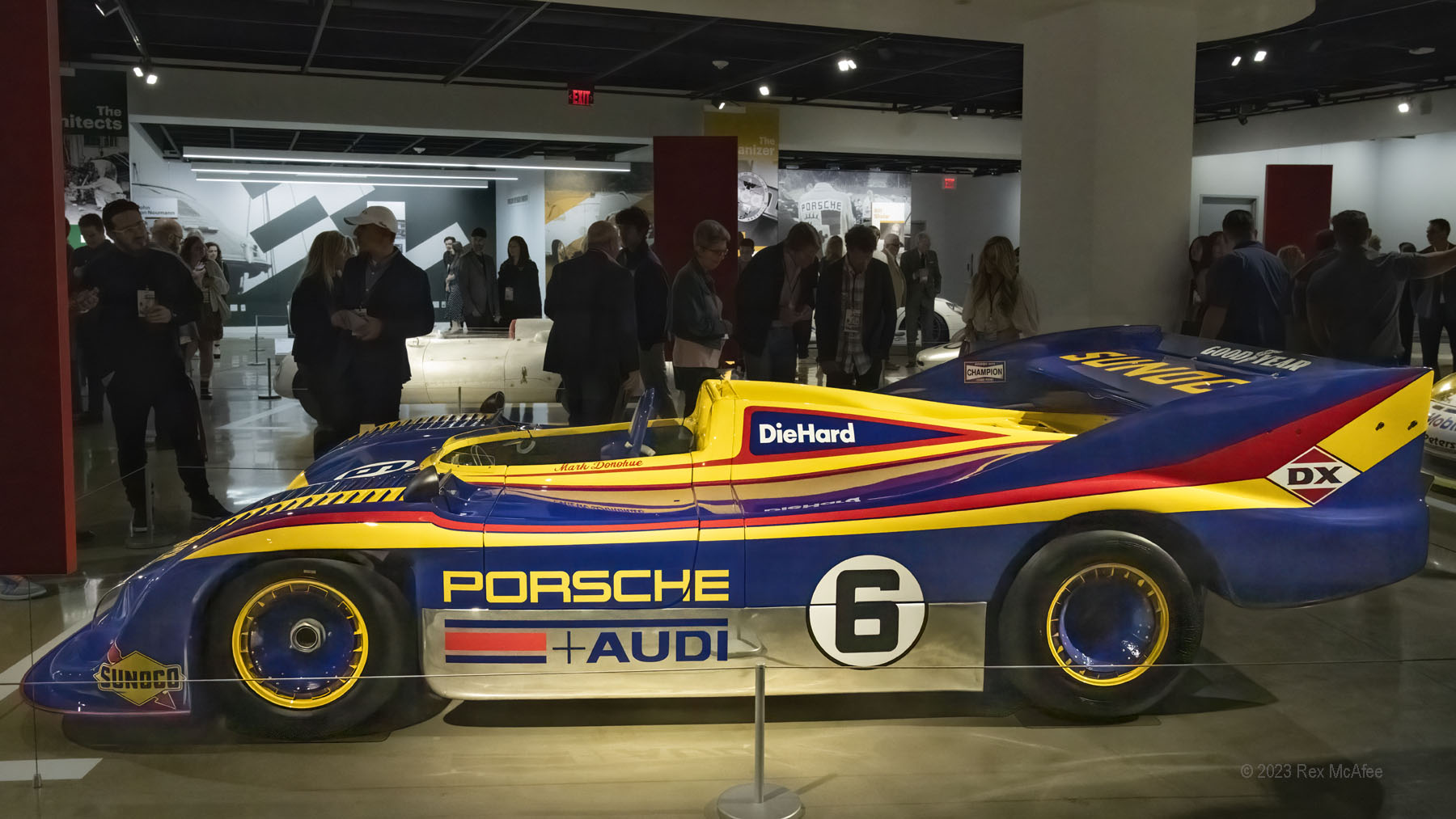 We Are Porsche
Five years later as part of celebrating Porsche's 75th anniversary, the Petersen launched its new We Are Porsche exhibit with the ribbon cutting ceremony on Saturday night, April 15th, 2023. Stuttcars was on the ground to participate in this "VIP evening" to give you a glimpse of what's inside the new exhibit that Porsche Cars North America was once again involved with.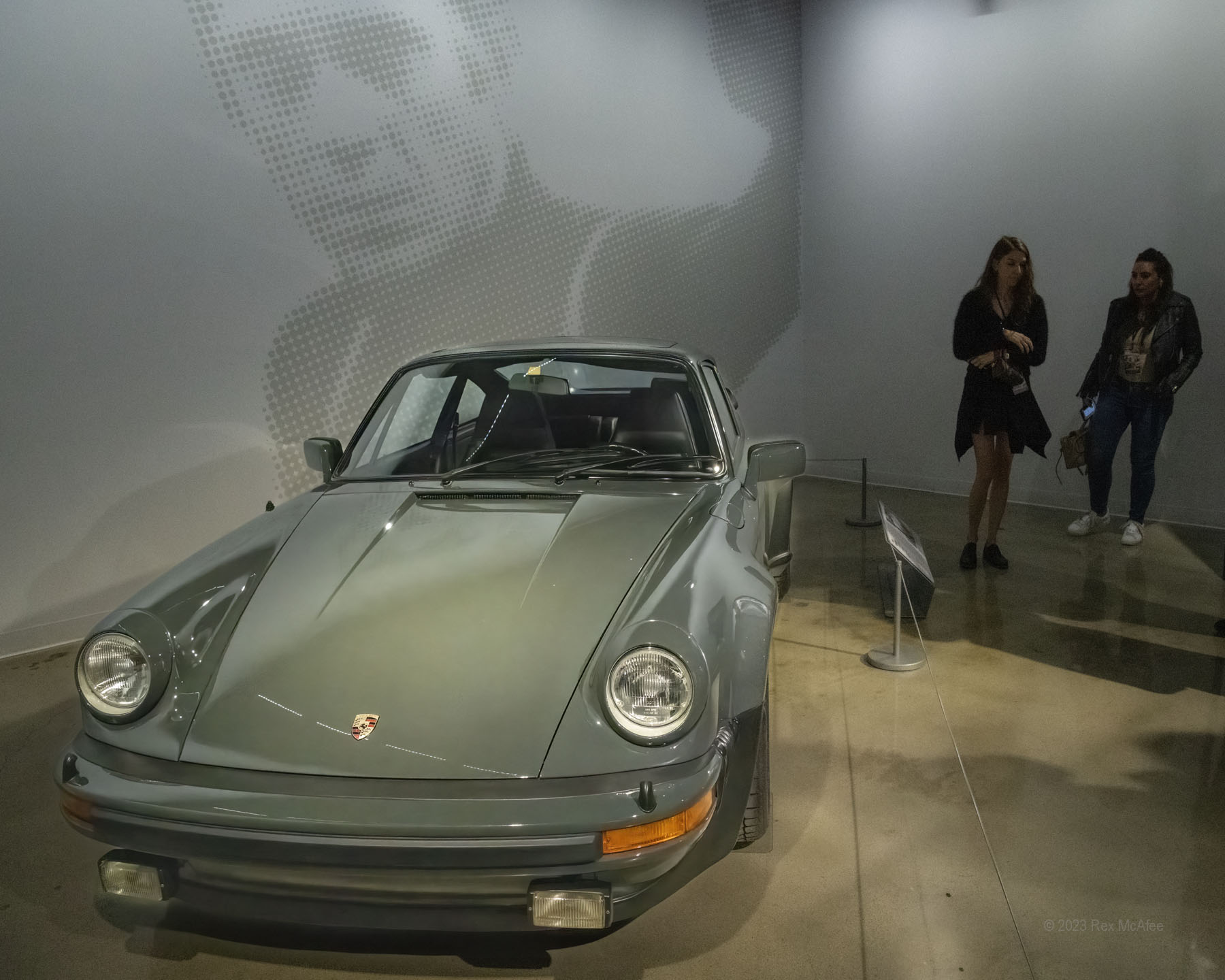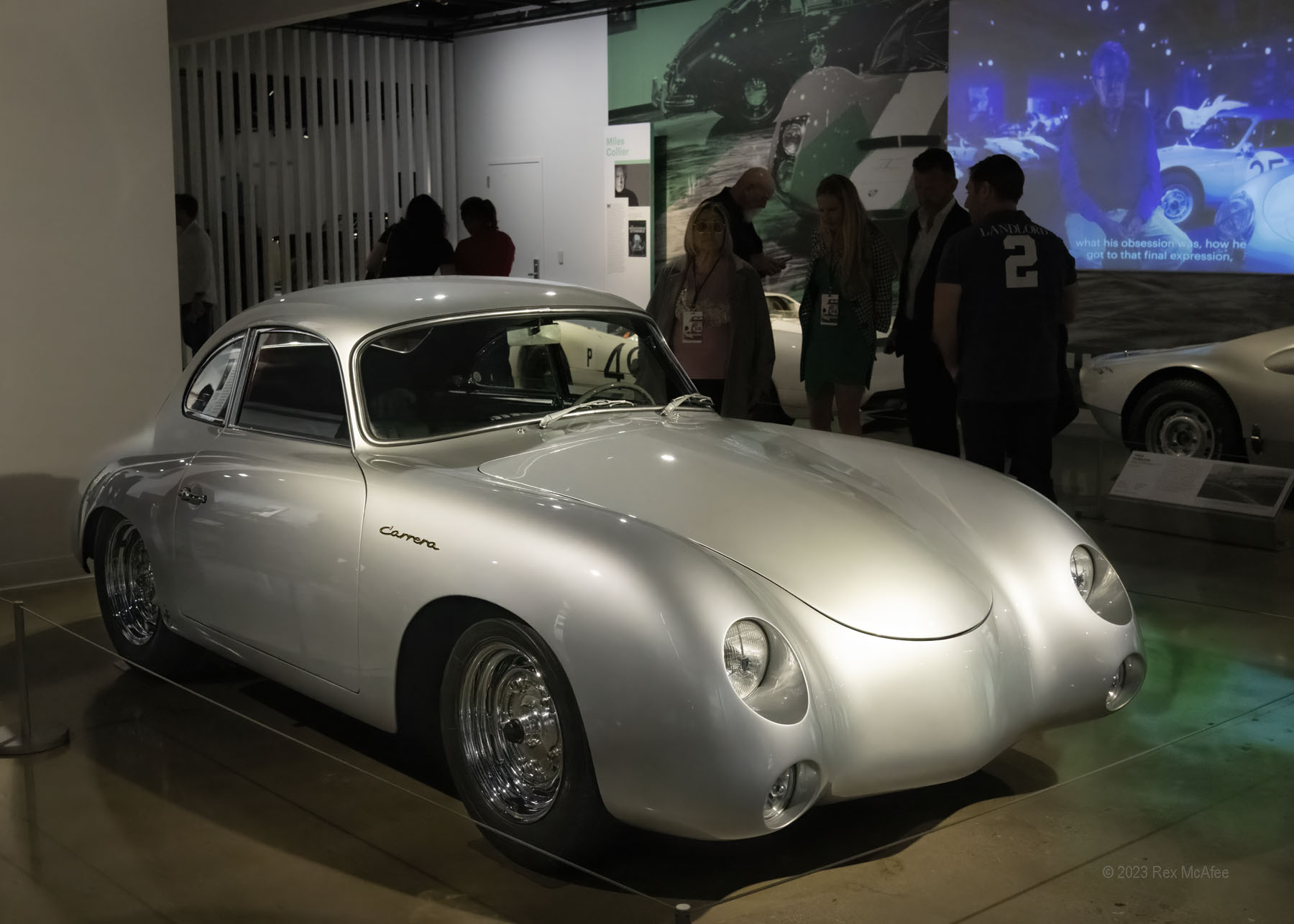 As the exhibit's title infers, We Are Porsche highlights the stories of people who have contributed to Porsche's success, including the likes of Patrick Dempsey, Steve McQueen, Dan Gurney, Hurley Haywood, Ken Miles, "The Spyder Women" (Betty Shutes, Ruth Levy, and Denise McCluggage), Patrick Long, Rod Emory, and Daniel Arsham. Spread across the third floor of the museum are a collection of cars and associated personality bios that exemplify this tight-knit relationship between "Man and Machine."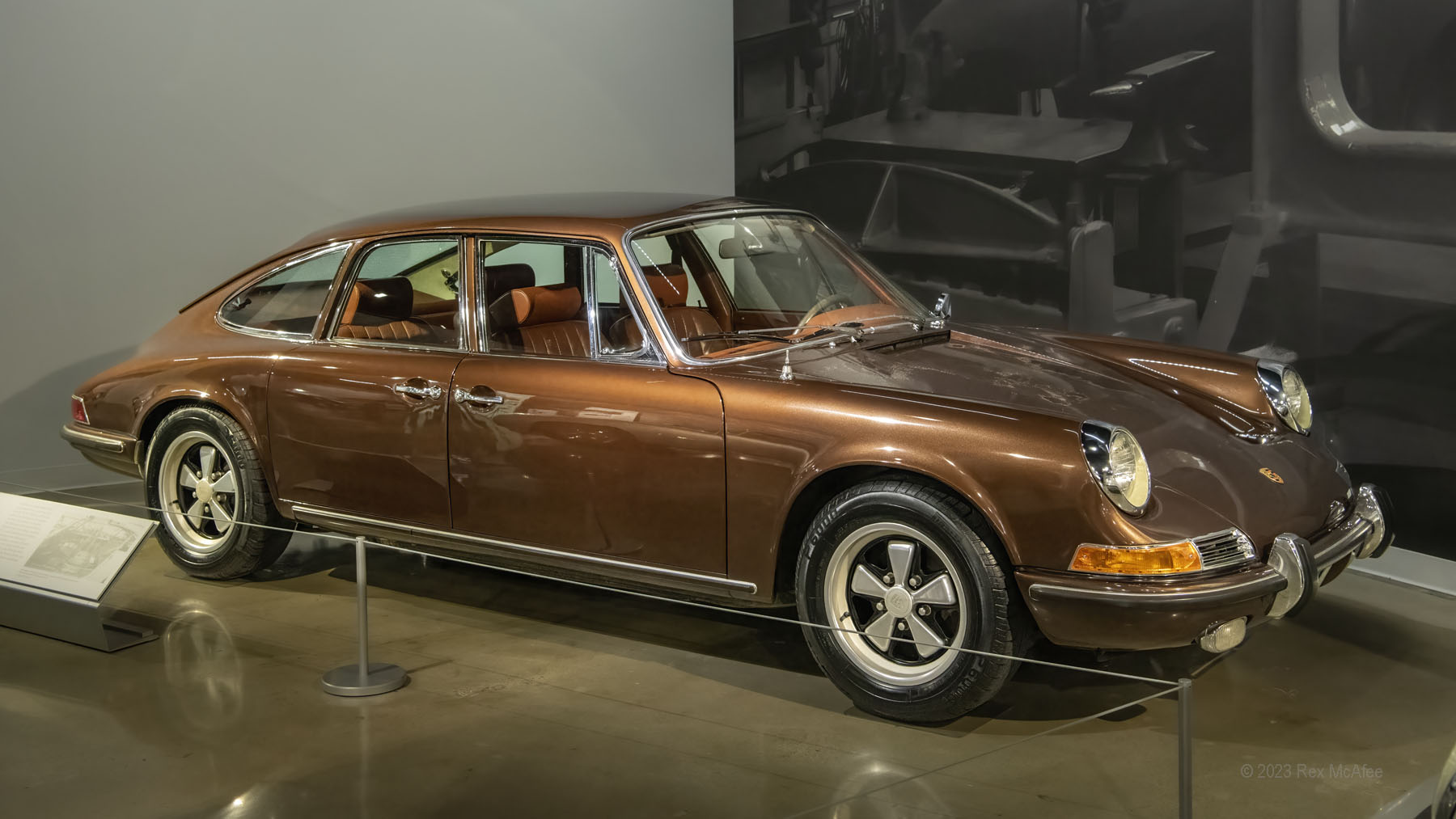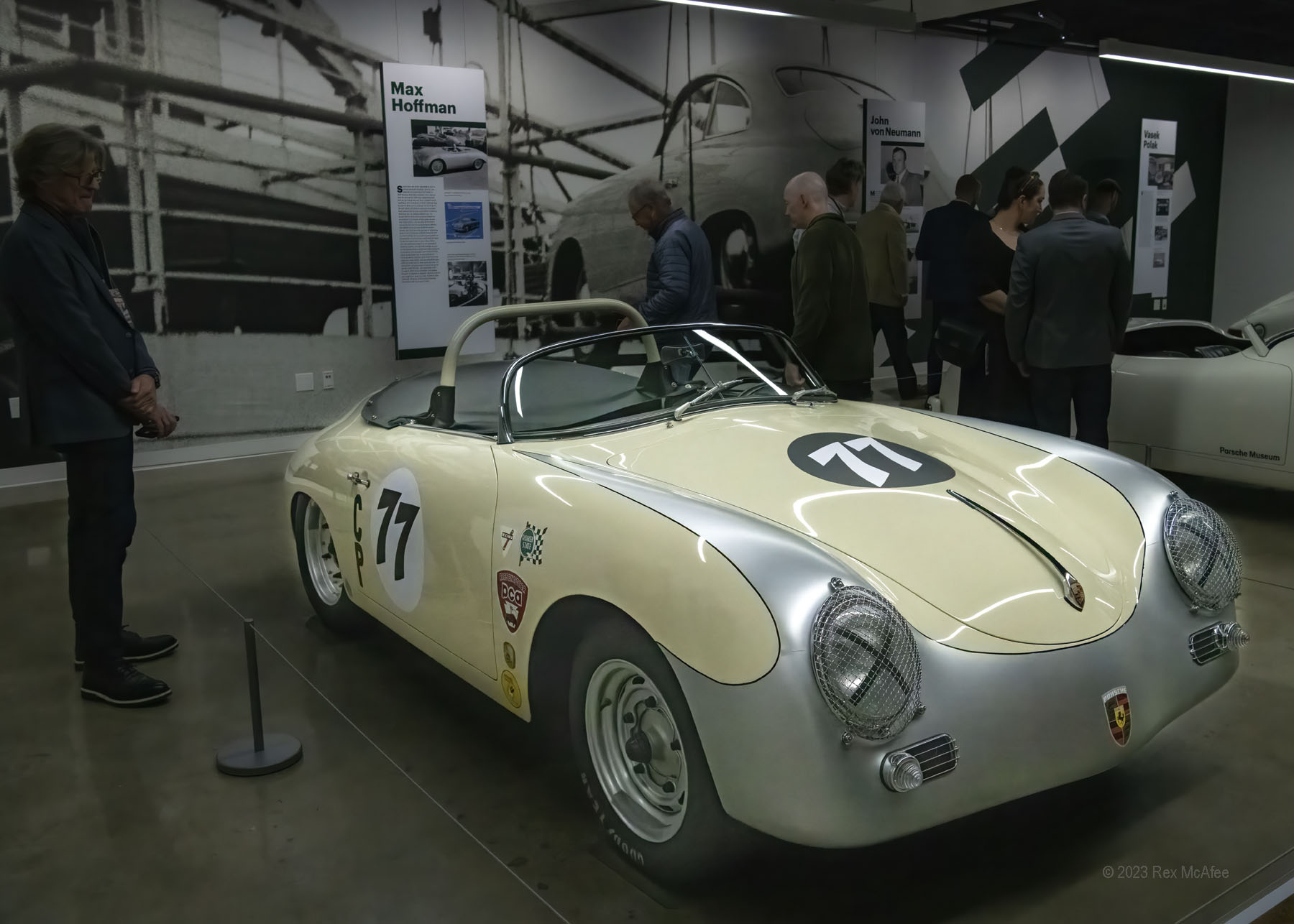 Exhibit highlights
1953 550 Spyder raced by Betty Shutes and Ken Miles
The 1958 Carrera GT Speedster raced by Bruce Jennings, which became the winningest Carrera GT Speedster in history
The original "Outlaw Porsche," Dean Jeffries' custom 1957 356 Carrera
Porsche's first and only Formula 1 racer, Dan Gurney's 1962 Porsche 804, which claimed Porsche's only two Formula 1 victories
The Herbert Brundage/Brumos 1973 911 2.8 RSR driven by Peter Gregg and Hurley Haywood, which won both the IMSA and Trans Am championships
1973 917/30 Can-Am Spyder driven by Mark Donohue, one of the most powerful and successful race cars of its era
Steve McQueen's 1976 911 Turbo
Porsches showcased in Hollywood blockbusters "Top Gun: Maverick," "Glass Onion: A Knives Out Mystery" and, beginning in October, "Cars"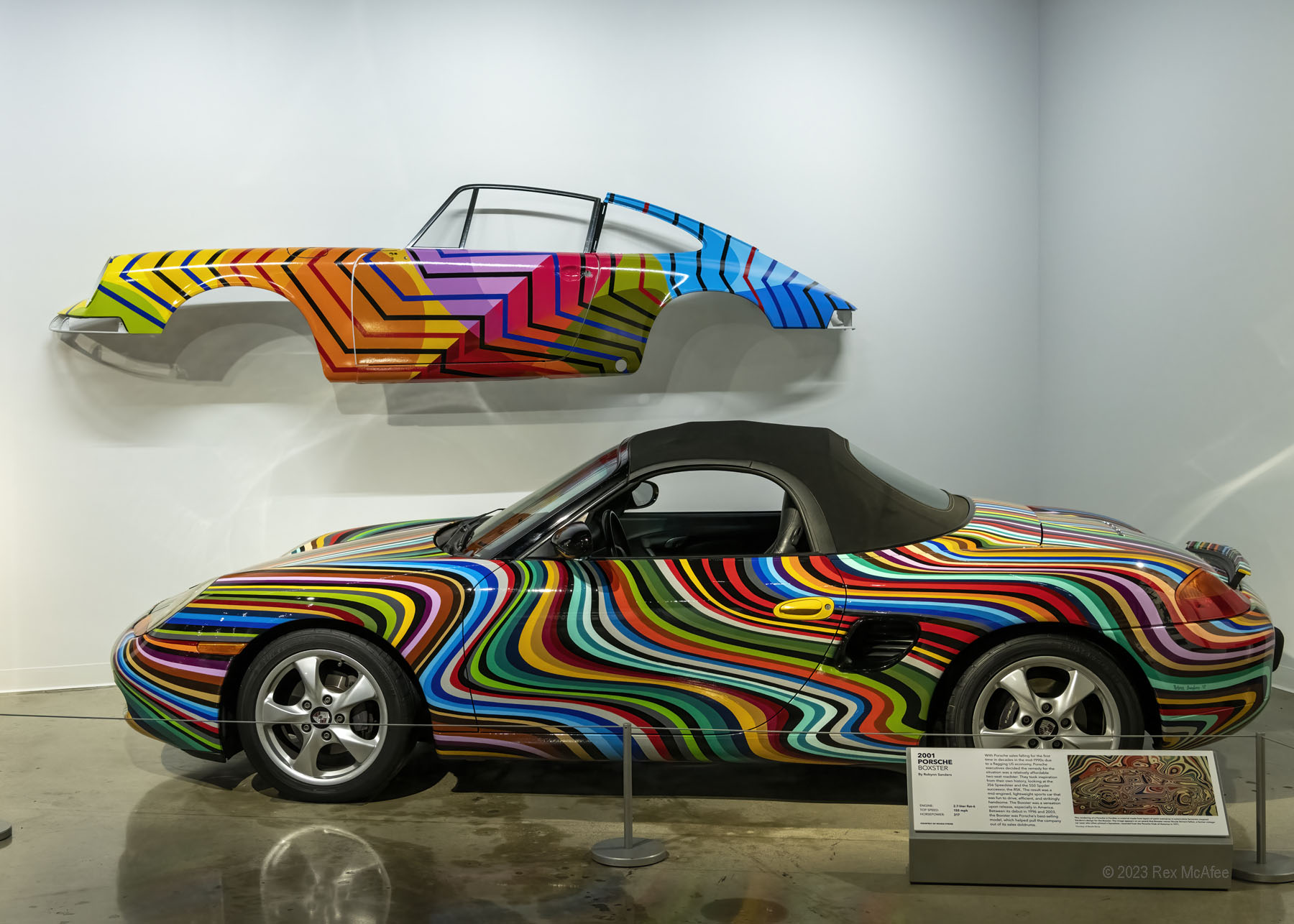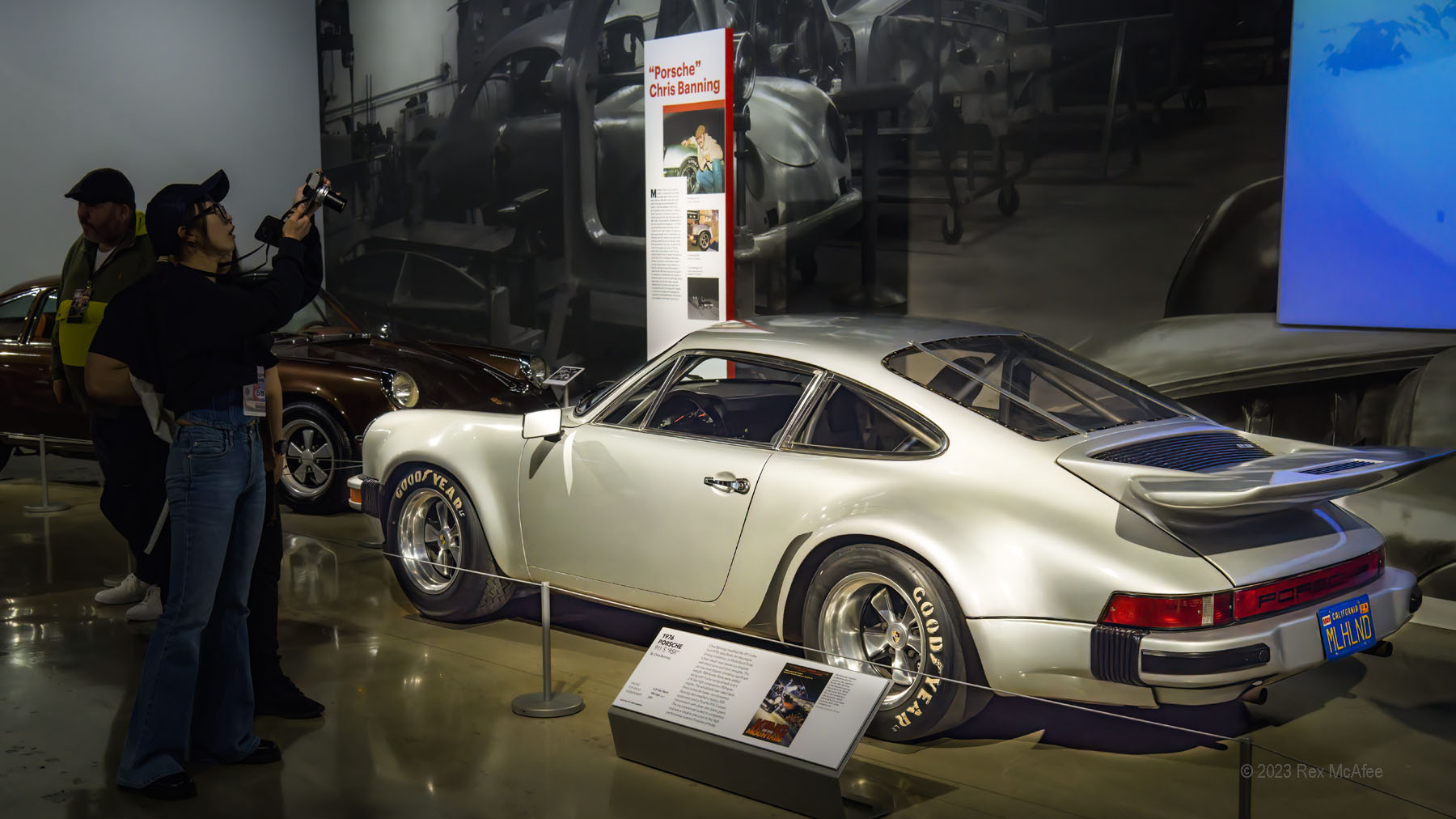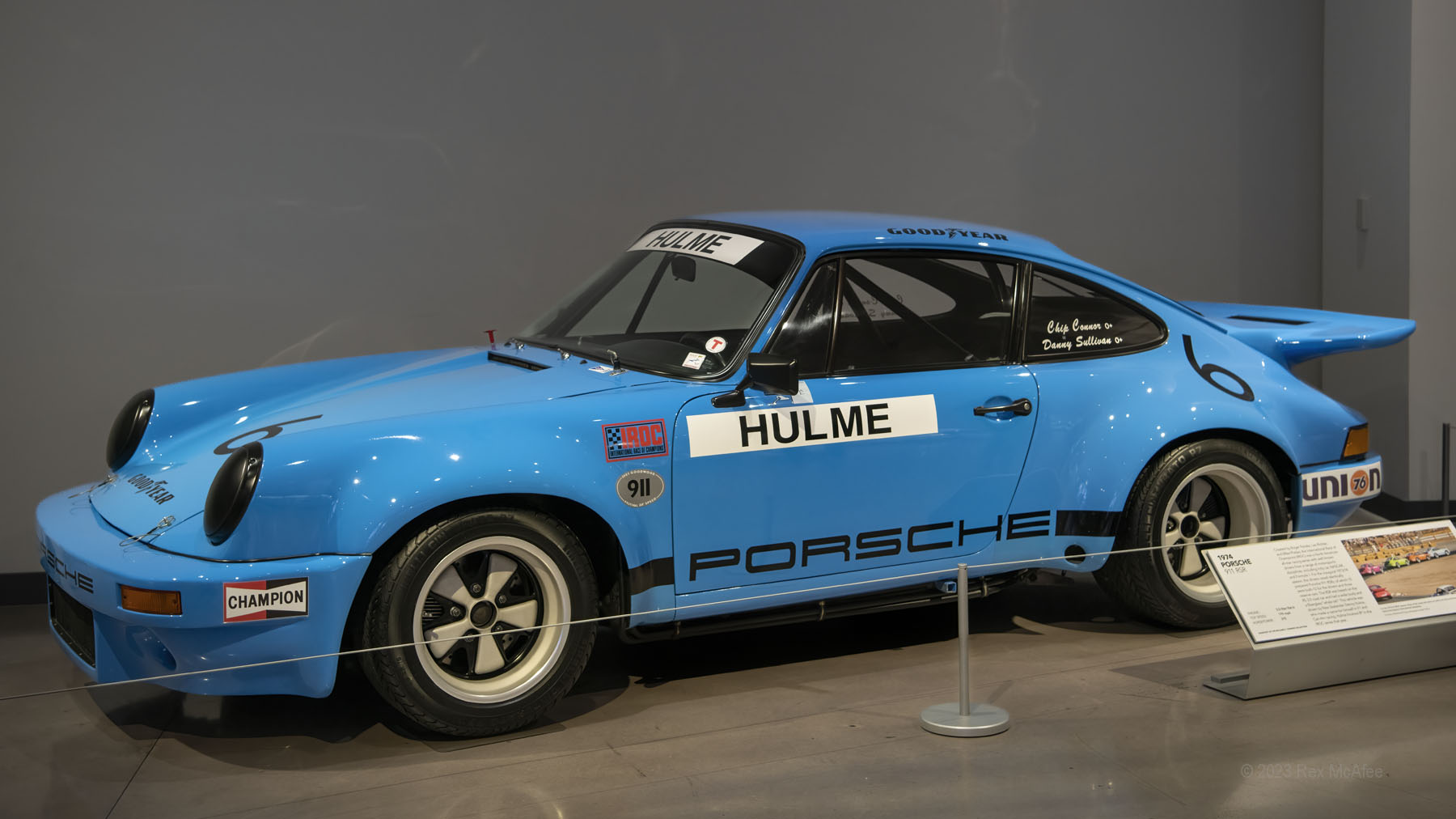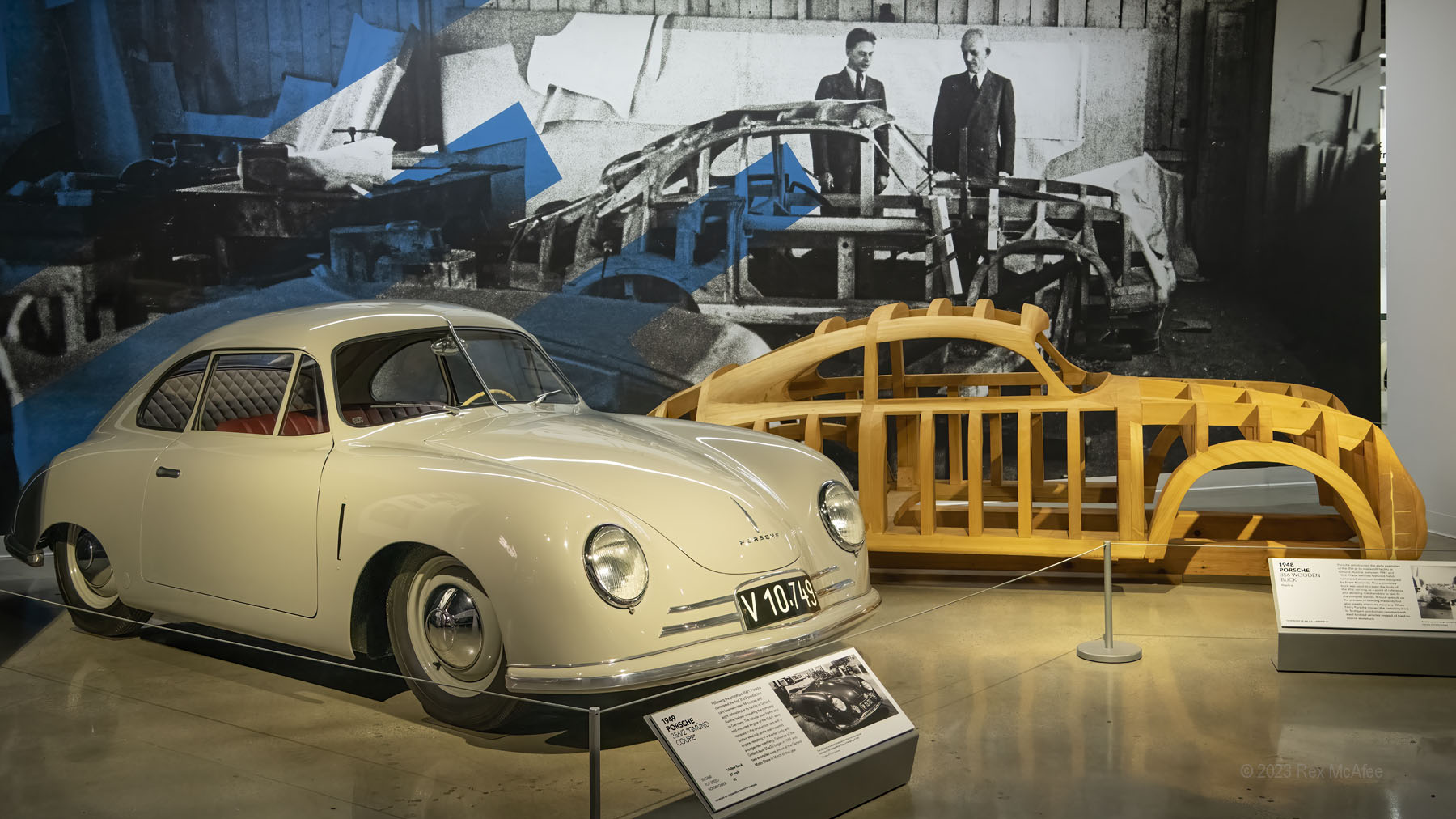 Comments from the Petersen and Porsche Cars North America
Terry L. Karges, Executive Director of the Petersen Automotive Museum, was present and commented, "As a Porsche lover, I'm particularly excited that the Petersen gets to play such a significant role in celebrating the 75th anniversary of these incredible machines. Porsche's history on and off the track speaks for itself, and we are honored to help them commemorate this milestone."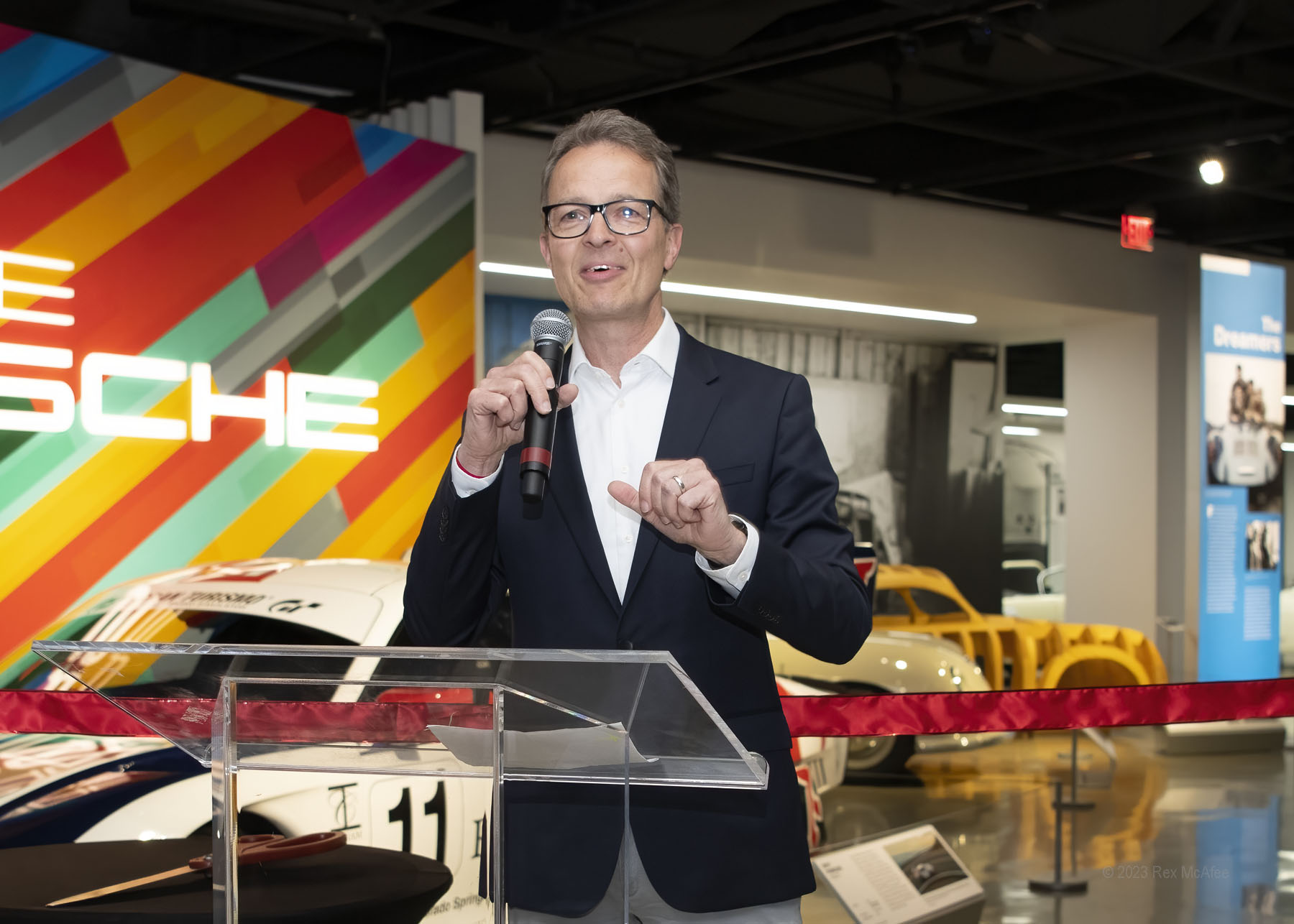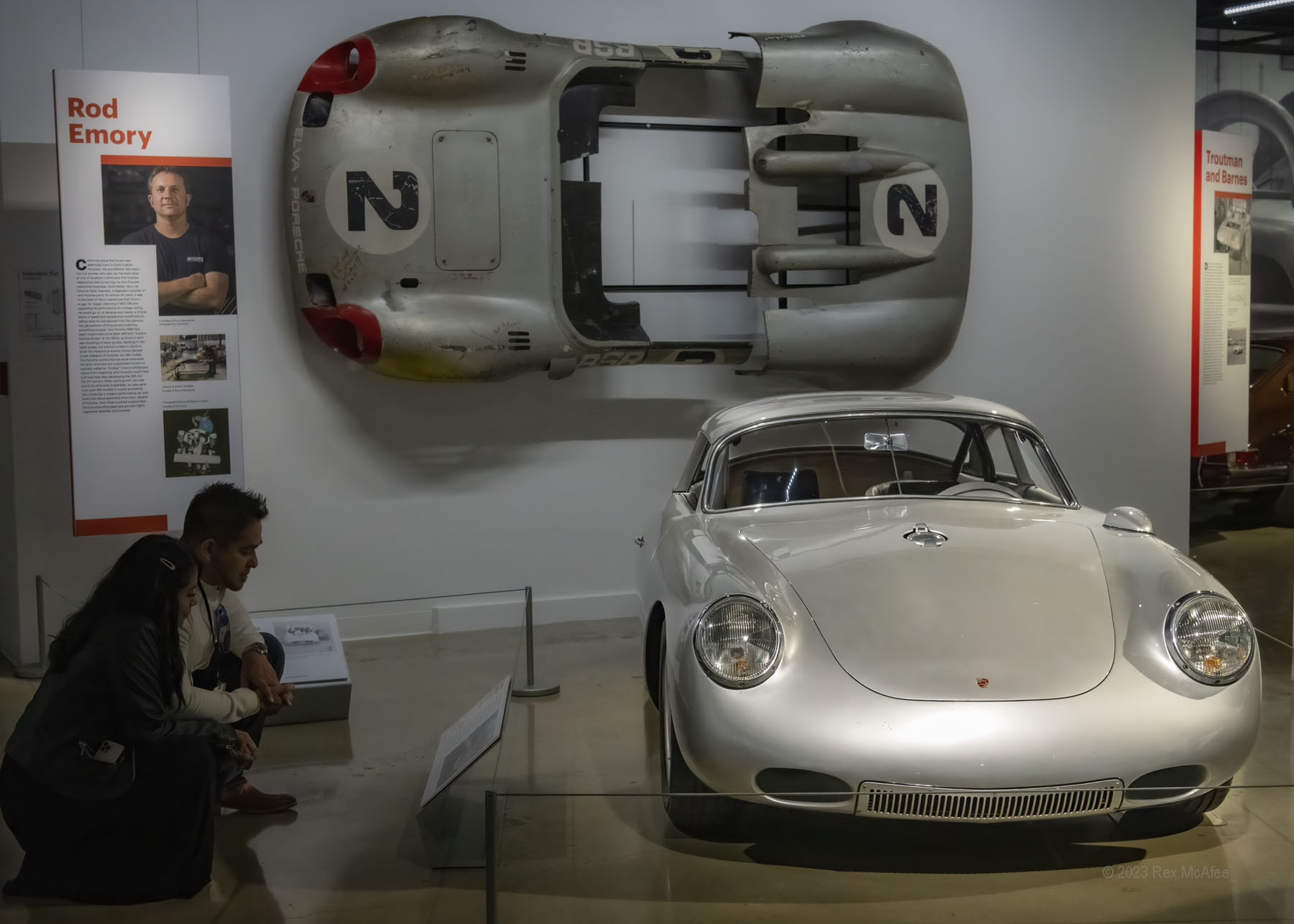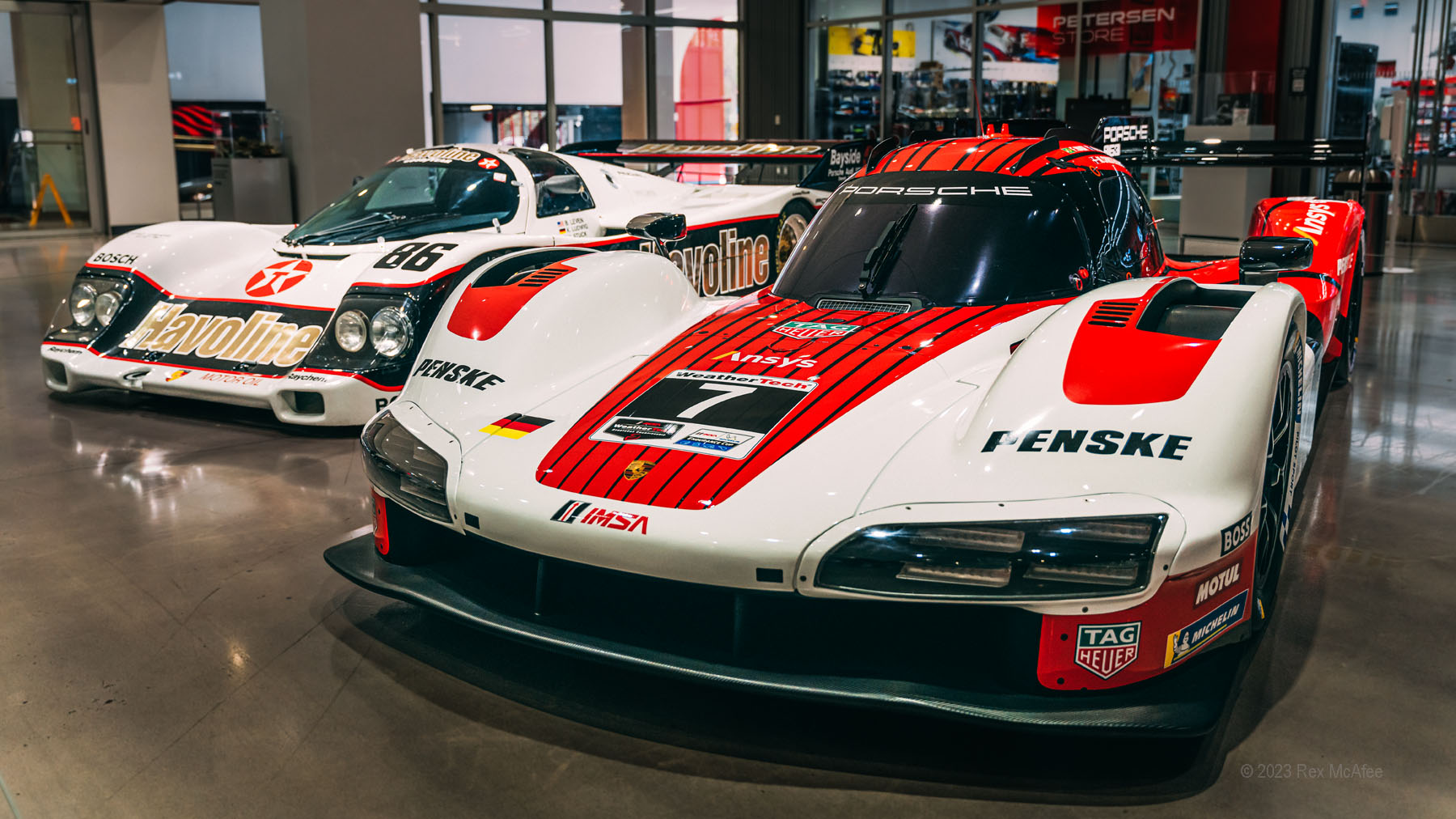 Opening night reactions
As I traveled through the exhibit, car by car, I couldn't help but notice the evening's guests carefully reading the hanging bios of the various personalities associated with the car in front of them. From casual car enthusiasts to steadfast Porsche celebrities, it was clear this evening's guests knew how special the cars were, not to mention the people behind who owned and drove them.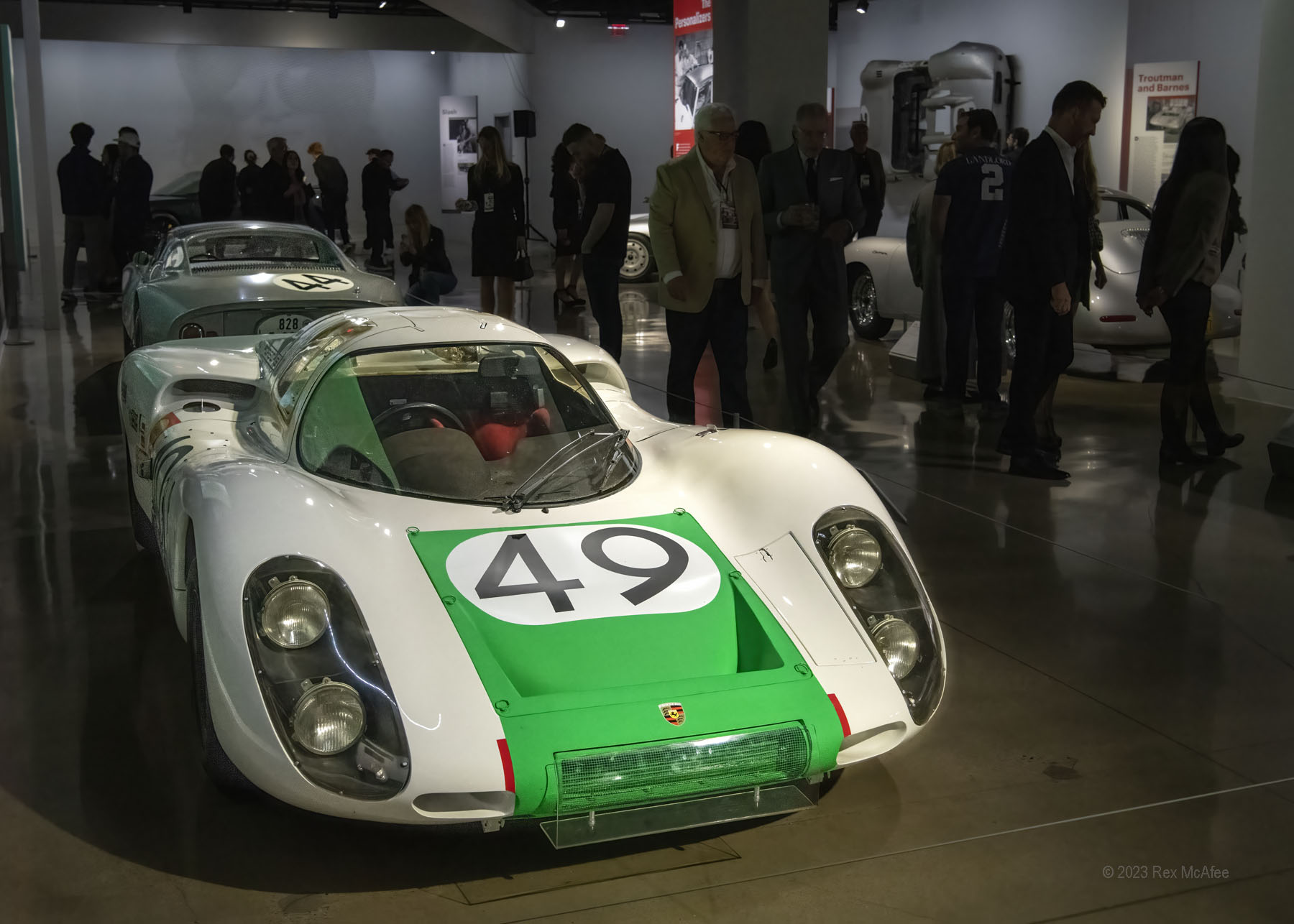 One of many pioneers
One such figure highlighted in the exhibit is the late Vasek Polak, a motorcycle racer and mechanic from Czechoslovakia. Having been a member of the Czech anti-fascist underground shortly after WWII, Vasek escaped arrest by fleeing on foot to the nearby West German border.  He eventually emigrated to New York City and became a mechanic for sports car importer Max Hoffman where he learned how to work on Porsche's complicated 4-cam engine. He then took his skills to the West Coast, where he opened his own Porsche dealership that grew to be the largest in California. His racing team would earn numerous victories in the Trans-Am, Can-Am, and IMSA racing series. Vasek's "rags to riches" journey exemplified the relentless commitment to building the Porsche name.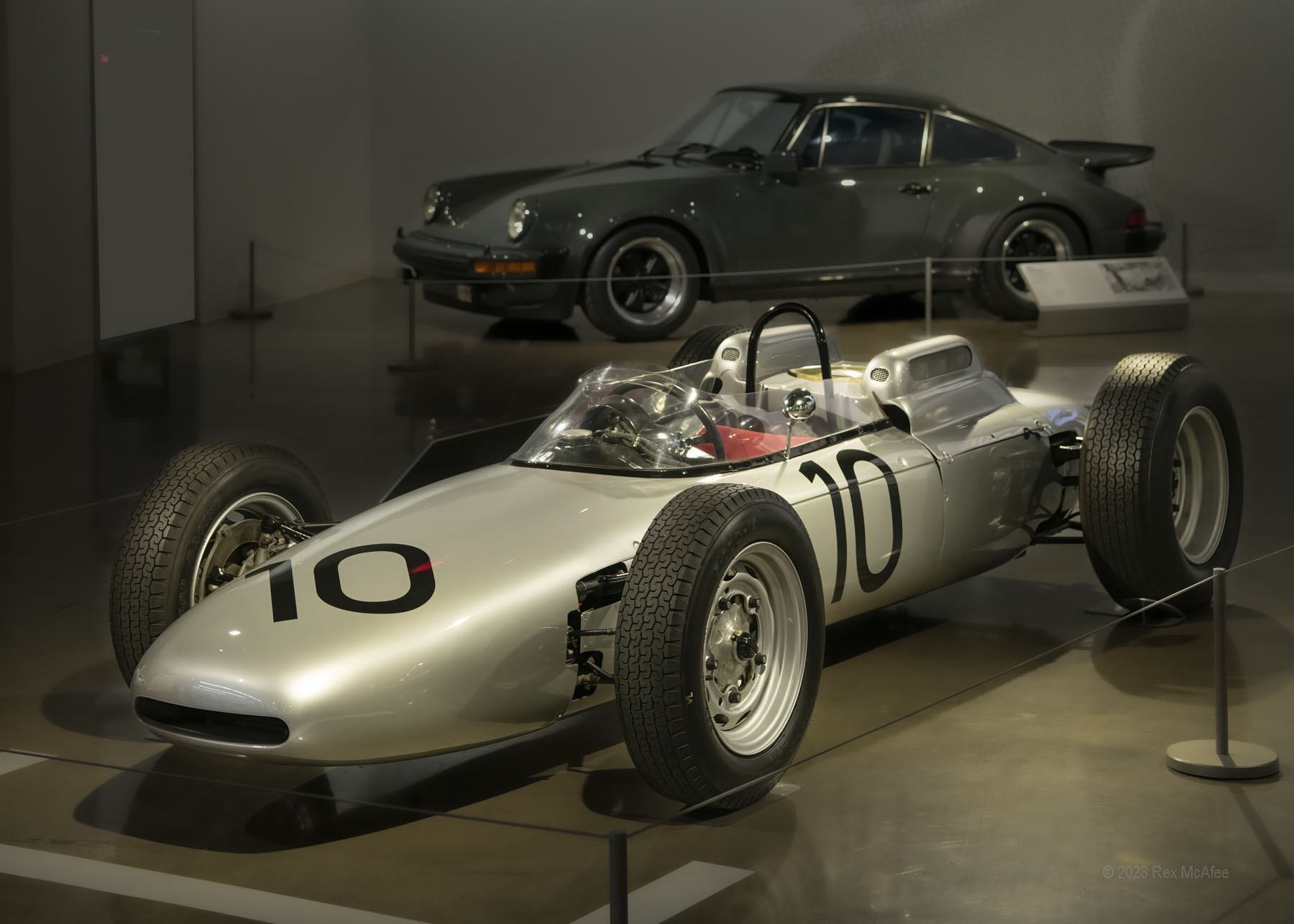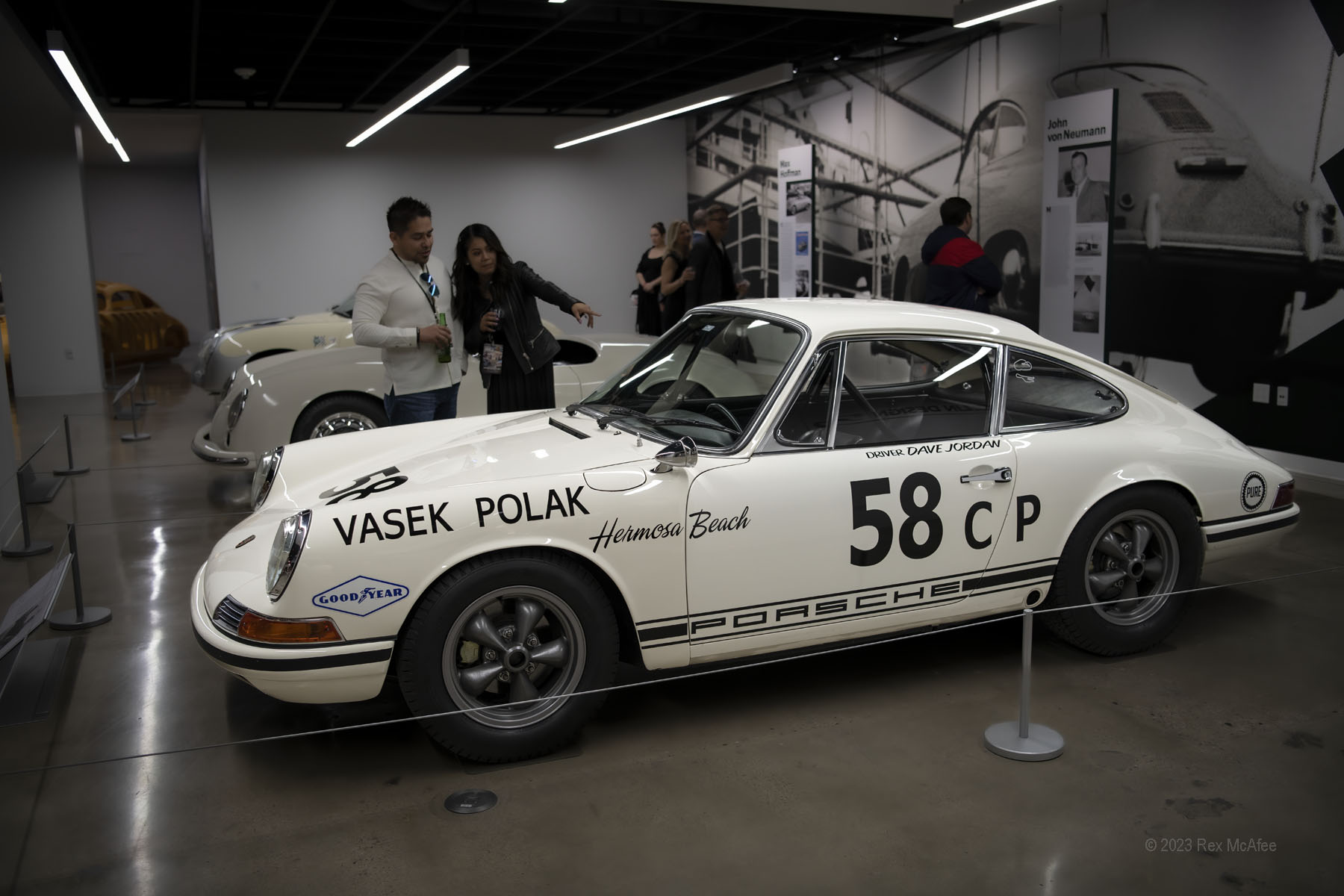 Open through April 2024
While other Porsche collections or exhibits have earned praise throughout the decades, I can't say any have "told the story" as We Are Porsche does. The exhibit runs through April 2024 and features a rotation of vehicles during its tenure and various events at the Petersen. You don't have to be a "Porsche guy" to appreciate the depth of history displayed here.