Mid-winter in England is probably not the ideal time to be out driving an 80-plus year old vehicle, but that's what's expected by the Vintage Sports Car Club of its members who attend the New Year's day meet at the Queen's Head Pub in Hawkedon, Suffolk, UK.
Driving through the foggy and frosty Suffolk lanes, early on January 1st 2020, things did not look promising for a busy morning of vintage vehicles. By 10:30 the Queen's Head car park was only graced by three vintage contenders. Perhaps more stalwarts would arrive after your correspondent had sampled the coffee served in the village hall, considering the weather conditions, owners could be forgiven for not venturing out in their nonagenarian pride and joy…how wrong can you be?
Half an hour later heavily muffled drivers were queuing to park those gems at the pub many of their radiators displaying names long since passed into motoring history, Talbot, Riley, Salmson, Morris, Alvis, Austin and more. Bennie hats, scarves, gloves and stout coats were the order of the day, surprisingly many of those who had a canvas hood for their car chose not to deploy it. As in the past, this special gathering also attracts enthusiasts with post-war classics to venture out adding to the 'Historic' traffic jam that fills the tiny village each January 1st.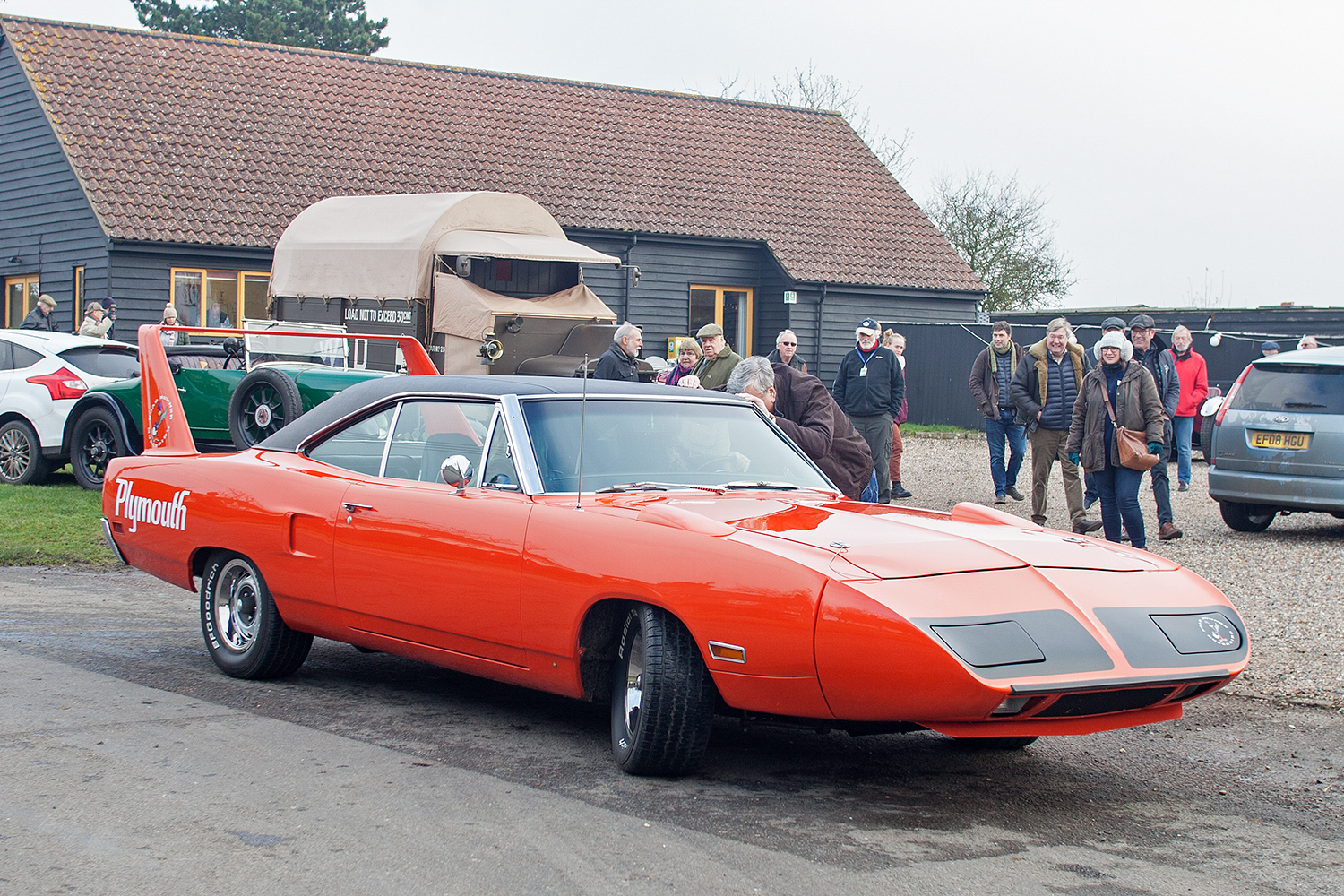 With the car park full, the village green and grass verges are pressed into service to cope with the overflow. Soon the area was full of admirers peering under bonnets (we are in the UK so it's not a hood), exchanging information and stories while sipping ale or coffee. Each year the selection of cars is mouth-watering; some well used but loved others fresh from restoration, many that have been in a family for several generations. All have mud on their tires, the morning damp on their paintwork and the wind beneath their wings; thankfully they are not locked away in garages and kept purely as financial investments, they're out for us all to enjoy.
The winter days are short and all too soon the starting handles whirl, buttons are pressed and its time to head home before the mist closes in again. Perhaps a little eccentric—certainly very British—but certainly great fun and possibly the perfect way to start the motoring year.
[button link="https://sportscardigest.com//vscc-new-years-day-subscriber-photo-gallery-2/" color="blue"]Subscribers click here for more photos from the VSCC New Years Day meet.[/button]
[button link="https://sportscardigest.com//product-category/subscriptions/" color="red"]Not a Subscriber? Click here and sign up for as low as $3/month.[/button]