The pundits, who supposedly know something about these things, say that in racing, rain is the great equalizer. But from what I've witnessed during my recent trip to England, I'd say – as far as historic racing goes – it is more likely the great delineator.
When one compares historic racing in the U.S. with its British counterpart, there are a large number of similarities and a few glaring differences. One of the biggest differences is the willingness and skill to race in the rain. Here in the States, if you look around the track or paddock on a drizzly day, you'd swear the heavens were unleashing torrents of toxic, metal-liquefying acid. Most cars, whether they be Datsun sedans or prewar Bugattis, will be nestled away in their enclosed trailers, with their Technalon covers on for added protection. I've seen many a race weekend (at least on the West Coast) all but cancelled due to rain. I'm not entirely sure why this is, maybe it's the fact that we have such a breadth of tracks and events to choose from or because we usually enjoy decent weather. Whatever the reason, we Americans will probably never be able to lay claim to the moniker "Rain Meisters."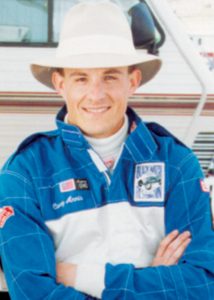 In the U.K., if they didn't race in the rain, they wouldn't race at all. Rain is just an everyday part of life. This point really hit home for me when I was invited to attend a preseason test day at the Goodwood Motor Circuit in Southern England. I was told that a number of drivers would be using this test day as a way of ironing the bugs out before the official start of the racing season. I knew the weather was going to be crappy (as it usually is in Britain in March), so I asked my host, European Editor Ed McDonough, whether he thought it would be worth the hour and a half trip or not. "I reckon there might be an interesting car or two," was his reply. So with nothing better to do on a rainy Saturday, other than recover from jet lag, we set off for Goodwood.
When we pulled into the historic Goodwood paddock, I was left a bit dumbstruck. Not only were there a full 20-30 cars present (more in fact than the track could technically allow due to sound restrictions), but the quality and significance were unbelievable! Prewar Alfa Romeos and Bugattis, a pair of pontoon-fendered Ferrari Testa Rossas, a Maserati 250F, a Maserati 150S, an Alfa TZ1, an Alfa SZ1, as well as a host of historic sedans and sports cars. I have to admit that at first I was kind of shocked to see a concours-perfect Maserati 250F and an extremely original Bugatti Type 59 just sitting out in the cold rain waiting for their turn to take to the wet Goodwood circuit. Here in the States, those cars wouldn't have seen the light of day if rain had been forecasted anytime in the preceding two weeks!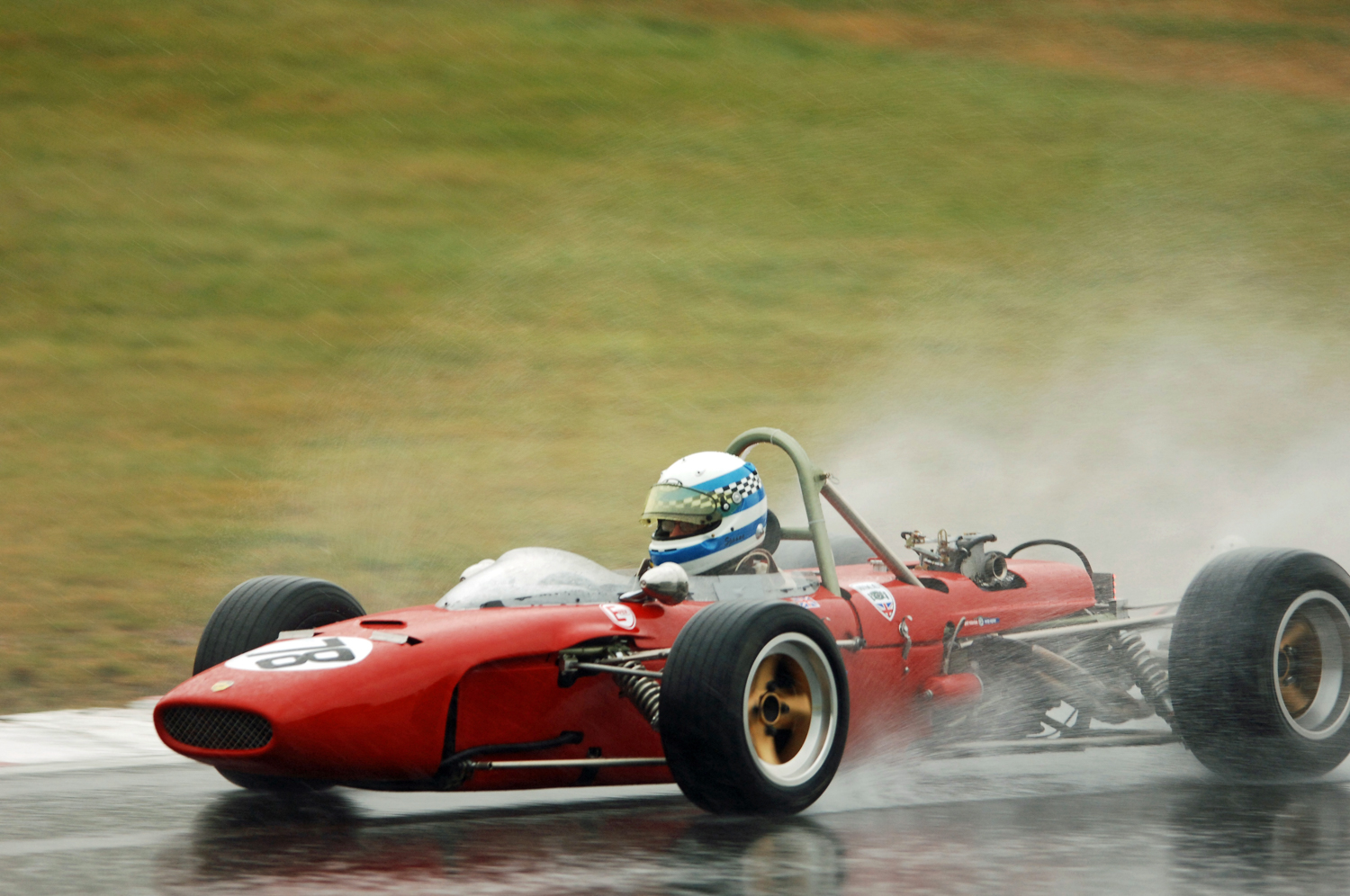 With our hats on and our collars turned up against the now-driving wind and sporadic rainfall, Ed and I made our way around to several corners of the track to observe what I was sure to be a mighty struggle of man against nature. Amazingly (to me at least!), I was surprised to see that the rain didn't seem to phase anyone. We first stood at Madgwick (Goodwood's first turn) and enjoyed a wonderful show as Clive Smith in his Maserati 250F howled down the front straight in a rooster-tail of spray. Smith (in from Australia for this test) drifted the Maser through Madgwick as if these were the conditions the car was made to be driven in. With each successive on-track session we moved to another vantage point and enjoyed more of the same – excellent controlled driving that happened to be in appalling conditions. In fact, the only close call of the day was when an Alfa Romeo Monza made a last minute dodge into the pits and was nearly broadsided by a hard-charging V-8 Ford Capri! I still cringe thinking how close the Alfa came to becoming a hood ornament.
In reality, I think the British tend to take a more utilitarian attitude towards their historic racecars. To them, these cars are not irreplaceable objects d'art, but marvelous historic machines that can be fixed if broken. Judging from the incredible number and diversity of specialists catering to these cars in the U.K., it's no wonder that British drivers feel that they can use any car under any condition with confidence. In summing up some of the interesting differences I encountered on my trip, I could also bring up the differences in trackside cuisine. However, I'm still under doctor's orders from my lunch at Mallory Park… so that will have to wait for another time.