The Tammy Allen Collection will be featured at the Barrett-Jackson Las Vegas 2016 Auction, scheduled for October 13-15 at the Mandalay Bay Resort and Casino in Nevada. Barrett-Jackson's 9th annual Las Vegas event will see more than 80 vehicles from the collection cross the auction block at no reserve.
"Our team is thrilled to have the Tammy Allen Collection cross our block during our Las Vegas Auction this year," said Craig Jackson, chairman and CEO of Barrett-Jackson. "Tammy Allen has spent more than three decades building her collection of rare and iconic automobiles, much of which was purchased through our past auctions. Barrett-Jackson has a history of success selling large private collections within our established events, most notably with the Ron Pratte Collection at Scottsdale 2015, and we're excited to continue that reputation with the Tammy Allen Collection."
Six cars of the more than 80 vehicles from the collection that will be sold in Las Vegas were on display during the company's recent Northeast Auction, including a 1962 Jaguar E-Type Roadster. This 1962 3.8 roadster is an early flat-floor car with welded bonnet louvers and the aluminum dash and console. It has been comprehensively restored, with a Heritage Certificate confirming it was completed to correct specification.
From the era of the '50s, a 1950 Mercury Coupe is dressed in "Wasabi" green and was originally customized by "Sultan of Chop" Dick Dean. The car was restored and updated in 2005, leaving the original body modifications in place. Also from this era is a 1954 Kaiser Darrin Supercharged Convertible considered the first fiberglass sports car in America, having beaten the Corvette by one month. It features sliding doors unmatched on any production car and underwent a restoration in the 1990s.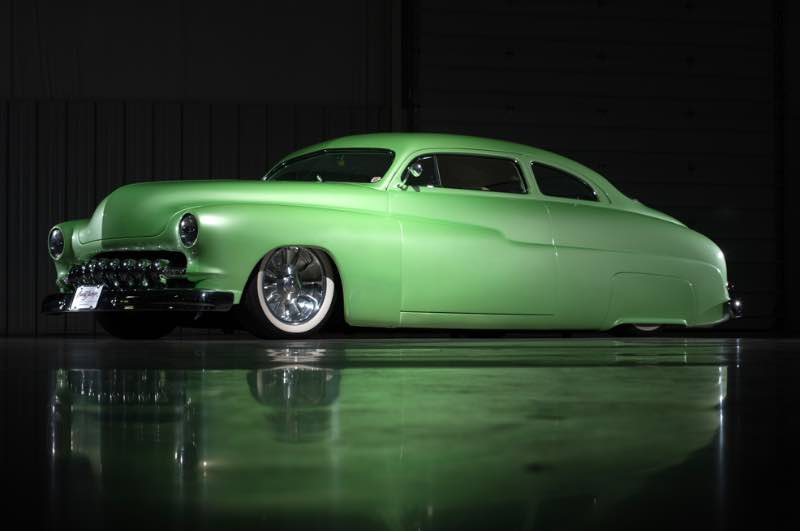 A 1957 Cadillac Eldorado Biarritz Convertible from the Tammy Allen Collection was also on display at the Northeast Auction. When introduced, this Cadillac was a top-of-the-line model that came equipped with power steering, brakes, windows and seats. It underwent a body-off restoration in 1997, and features a rebuilt engine and transmission.
A favorite among celebrities such as Clark Gable and Tyrone Power during the 1930s, the 1937 Cord 812 Phaeton was the first car to have disappearing headlights and a wraparound grille that gave rise to the "coffin nose" nickname. In addition to the 812's cutting edge design, it featured front-wheel drive and a 4-speed transmission with electric pre-selector.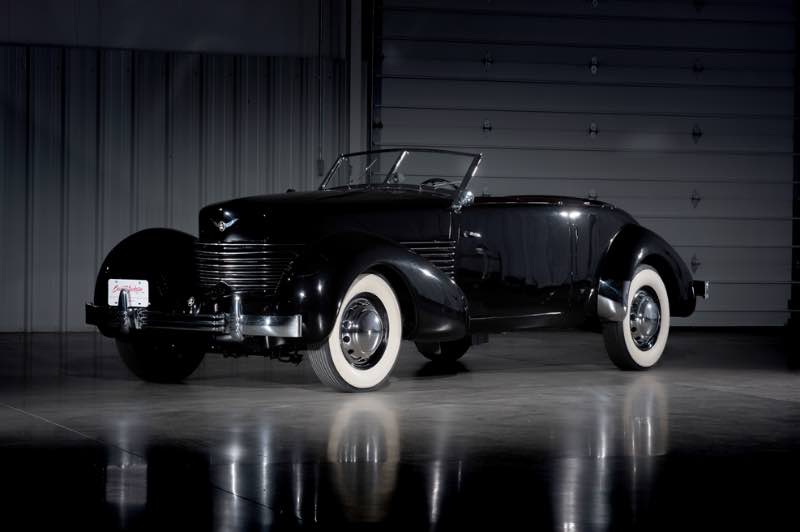 Tony Carlini built the 1947 Studebaker Starlight Coupe Champion Custom, nicknamed "Black Bart". The body is all steel and features the "bullet nose" front end of the 1950-51 models. The interior is upholstered in Mocha leather and features Auto Meter gauges and air conditioning, with engine components polished to a mirror finish.
The vehicles were part of Tammy Allen's car museum at Allen Unique Autos in Grand Junction, Colorado. For more information on becoming a bidder for Barrett-Jackson's 2016 Las Vegas Auction at Mandalay Bay Resort and Casino, visit Barrett-Jackson.com.
[Source: Barrett-Jackson]