A new event solely focused on the cars of Porsche will be held Friday, August 15th, 2014, during the Monterey...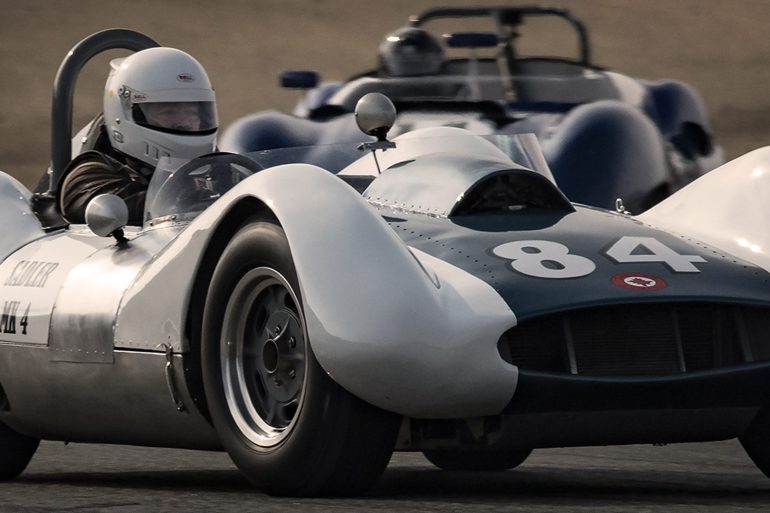 100 years ago, the small French automobile company Chenard & Wacker, a manufacturer of Paris taxis defeated, Bentley, Bugatti, Delage, and other major manufacturers in the first 24 Hours Grand Prix of Endurance. On a wet rain-soaked, muddy course over public roads through and around Le Mans, France. Chenard &...
The Quail Motorsports Gathering 2010 will pay tribute to racing icon and legendary designer Carroll Shelby for his contribution to...
The 2011 edition of the Quail Motorsports Gathering will be held Friday, August 19th at the Quail Lodge Golf Club...
The Quail Motorsports Gathering 2013 will be held Friday, August 16th at the Quail Lodge Golf Club in Carmel, California. The 11th annual event will again offer interesting and important automobiles and motorcycles displayed in a garden-party setting. The 2013 edition of the Quail will honor 100 years of Aston...
The Shelby GT350 Mustang will be the featured marque at the Rolex Monterey Motorsports Reunion 2015, scheduled for August 13-16...
The Rolex Monterey Motorsports Reunion 2012 will celebrate the 50th anniversary of the Shelby Cobra when it returns August 17-19th...
Peter Brock and Bob Bondurant will share some of their stories of the early years at Shelby American during the "Picnic with Shelby Cobra" on Saturday, August 18th at the 2012 Rolex Monterey Motorsports Reunion. The 30-minute picnic begins at 12:15 p.m. in the Ford Motor Company display, located at...
By Karletta Moniz You see her at every race. Over there, in the pits, the one in the lawn chair....
Racing great Sir Stirling Moss will be the honored guest at the Picnic in the Park at the 2014 Rolex...