Worldwide Auctioneers has announced that it will be selling, with no-reserve,  The Jack & Donna Steele Pontiac Collection at its 11th annual The Auburn Auction in Indiana, on Saturday, September 1st. Showcasing 24 exceptional cars, each exemplifying the best of its kind, Principal & Auctioneer John Kruse, remarked, "This expertly curated collection is simply incredible; a decades long labor of love dedicated to assembling the greatest examples possible. From the finest '62 Super Duty to the very best '73 Super Duty, every car is genuinely special and each possesses unique and desirable qualities."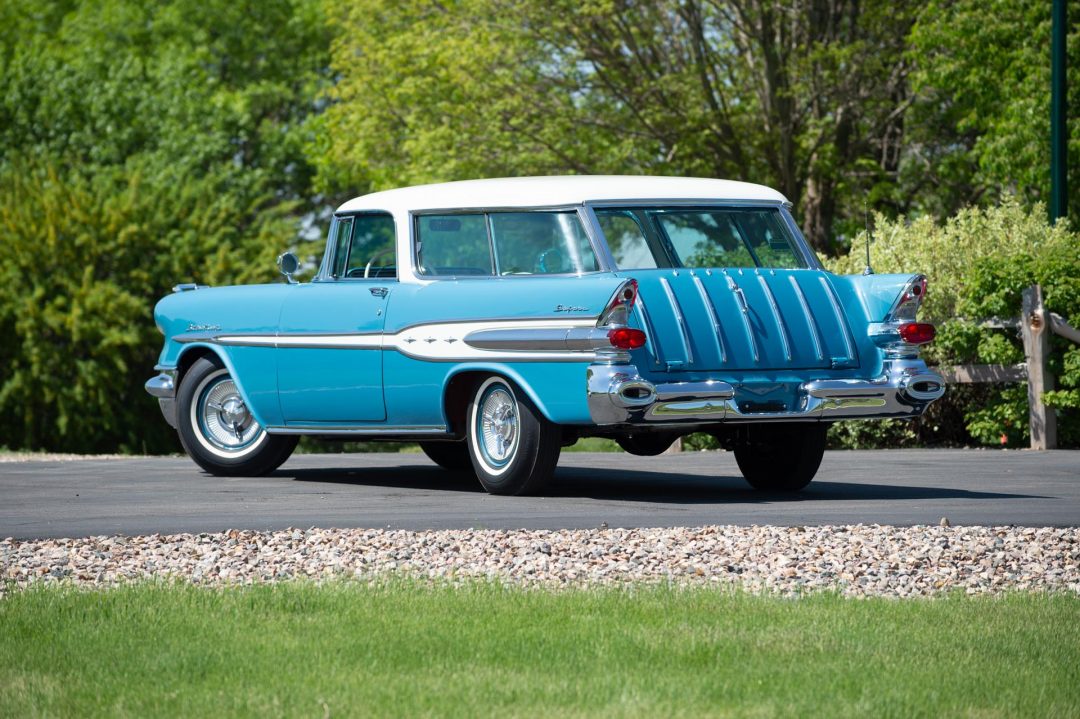 Among the many remarkable Pontiacs on offer is one of the last and finest of all American muscle cars ever built, a 1973 Pontiac Firebird Trans Am SD-455, one of only seven built with four-speed transmission and one-year-only Brewster Green paint. With numbers-matching drivetrain it is one of as few as only three survivors today, with race-inspired engineering led by Pontiac wizard, Herb Adams. Another highlight is one of the ultimate early '60s factory drag cars, an exceptionally well- preserved and detailed 1962 Pontiac Catalina Super Duty 421, a Gold Award winner with just three owners from new and one of just six equipped new with upgraded Ventura interior, four-speed, eight-lug wheels, original glass and S-W tach. Also part of the collection is an outstanding 1957 Pontiac Star Chief Custom Safari Two-Door Station Wagon with complete rotisserie restoration, beautifully presented in Fontaine Blue, with Kenya White livery and original, numbers matching 347-cid 'Tri-Power' V-8.
Interested parties should contact Worldwide at +1.260.925.6789 or 880.990.6789 or view the entire collection online at worldwideauctioneers.com. Auction entries and Private Treaty automobiles are still being accepted and can be discussed with a specialist at 800.990.6789.